Welsh Terrier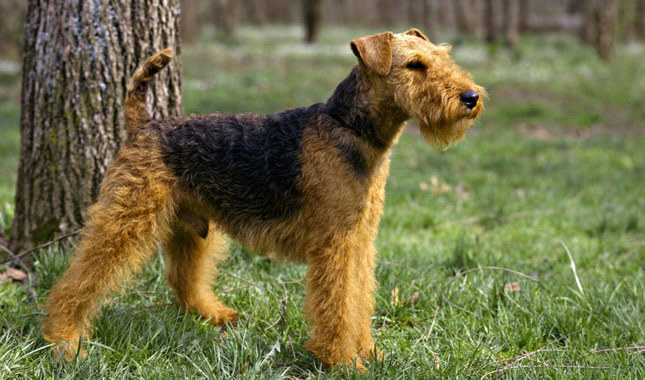 Overview
The Welsh Terrier is a hunting dog that was bred in the county of Wales, England, hence its name. It is a small breed of dog, which can live freely in the apartment and be an excellent friend and pet. The breed has a short body, long neck, deep chest, strong jaw and strong long limbs. Welsh Terriers come in three colors: black and tan, grayish black, and zonal with tan. Hard hair, chaotically twisted tightly against the body of the dog, and the undercoat is very thick, short and completely hidden under the hair. This breed has a very unusual muzzle due to the stiff hair, which creates a groovy beard.
Temperament
The Welsh Terrier is a very active, loyal and friendly dog that is great with children and will be a good family friend. This breed is very curious, playful, and likes to spend a lot of time active and with games. If you do not give the necessary minimum of activity and communication, the dog will be sad and may not behave in the best way in the house, that is, he may chew the furniture, slippers, and other nasties. The Welsh Terrier may chase small animals in the street, be aggressive toward them or run away under the influence of hunting fervor. To avoid this behavior, the dog needs early socialization and a strict upbringing.
Weight
The Welsh Terrier is a small breed of dog, but of all the other small breeds, the Welsh Terrier is one of the largest. The weight of this breed is 9-10 kilograms, and the height can reach 40 centimeters. This breed, thanks to its compact size, can comfortably live in an apartment, but only if it will receive the necessary dose of activity and play. Well, the best option for keeping this dog will be a house with a large enough plot, where the dog can spend as much time as it wants.
Lifespan
Welsh Terriers have an average lifespan of 12 to 15 years, but, like all other breeds, can live much longer if given all the necessary conditions for a comfortable life. They are not prone to serious hereditary diseases, but there are sporadic cases of problems such as joint dysplasia. Among the typical ailments of Welsh Terriers can be atopic skin diseases, which can be triggered by an unbalanced diet, as well as hypothyroidism and epilepsy. Individuals of Welsh Terriers may have eye diseases such as glaucoma and lens dislocation, so it is important to monitor the health of your pet.
Puppies
The Welsh Terrier breed has an average litter size of 3 to 6 puppies. A Welsh Terrier puppy can show its character and temperament from an early age. If you want to take a puppy of this breed in order to make it your assistant in hunting, then from the first days of the appearance of the dog at your home you need to engage in appropriate education and training.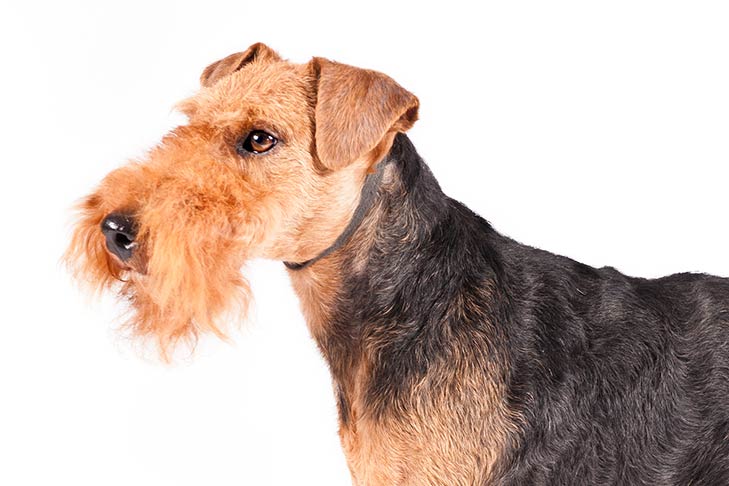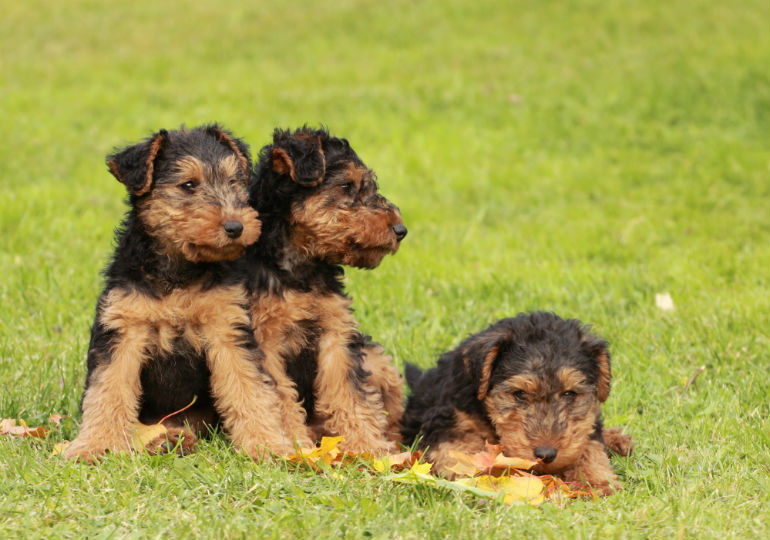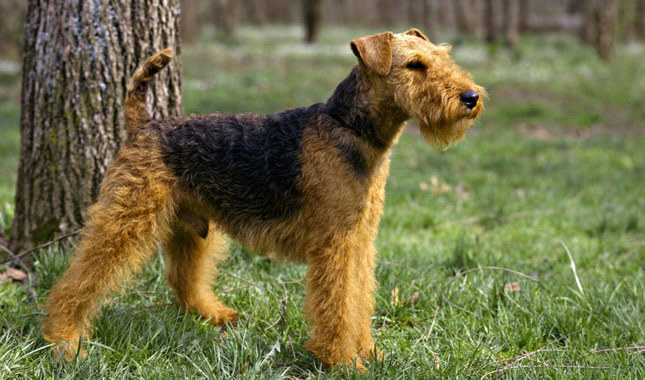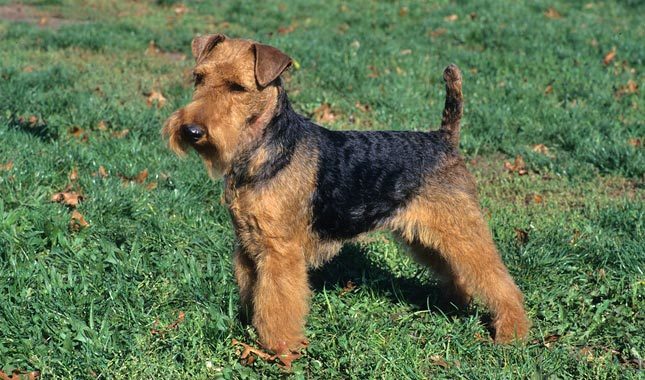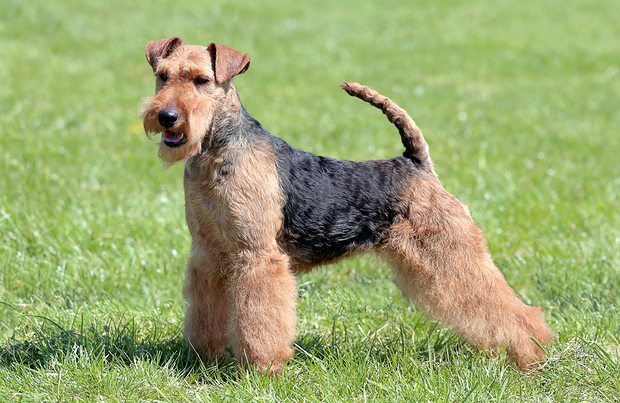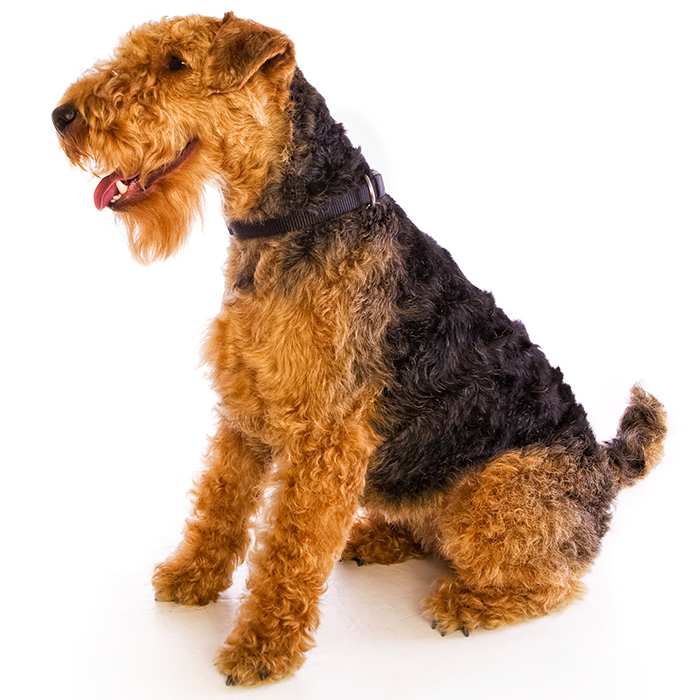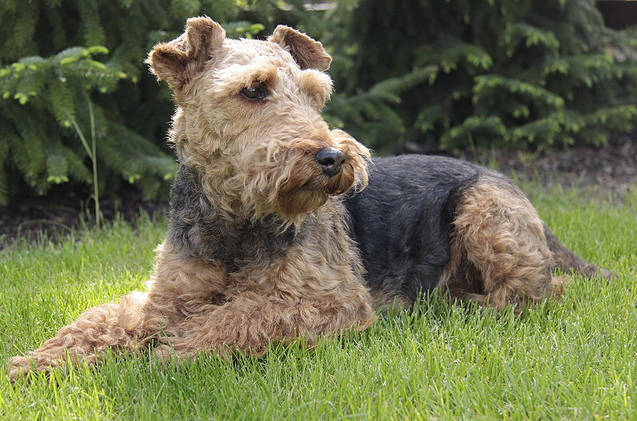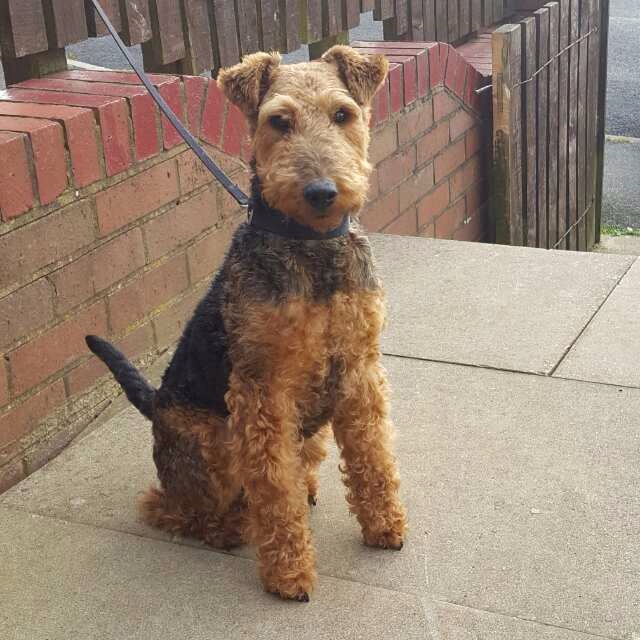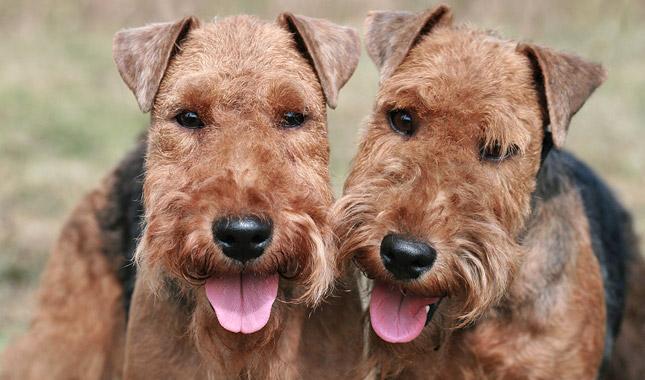 Breed Information
Popularity:
2021: #109
2020: #107
2019: #98
2018: #105
2017: #109
2016: #111
2015: #108
Origin:
United Kingdom
Breed Group:
Terrier (AKC:1888)(UKC)
Size:
Small
Type:
Purebred
Life span:
10-14 years
Temperament:
Alert
Friendly
Intelligent
Spirited
Independent
Loving
Height:
15 inches (39 cm)
Weight:
20-21 pounds (9-9½ kg)
Colors:
Black & Tan
Grizzle & Tan
Black Grizzle & Tan
Litter Size:
4-6 puppies
Puppy Price:
Average $800 - $1200 USD
Breed Characteristics
| | |
| --- | --- |
| Adaptability: | |
| Apartment Friendly: | |
| Cat Friendly: | |
| Child Friendly: | |
| Grooming: | |
| Health Issues: | |
| Intelligence: | |
| Trainability: | |
| Watchdog Ability: | |
Dog names
| Rank | Male | Female |
| --- | --- | --- |
| 1 | Rocky | Sadie |
| 2 | Jake | Lily |
| 3 | Bentley | Roxy |
| 4 | Bailey | Coco |
| 5 | Gizmo | Lexi |
| 6 | Scout | Honey |
| 7 | Romeo | Dakota |
| 8 | Ace | Sugar |
| 9 | Rudy | Katie |
| 10 | Oreo | Macy |
| 11 | Koda | Cleo |
| 12 | Frankie | Baby |
| 13 | Benny | Allie |
| 14 | Chico | Hannah |
| 15 | Coco | Lacey |
Next » Welsh Springer Spaniel