Skye Terrier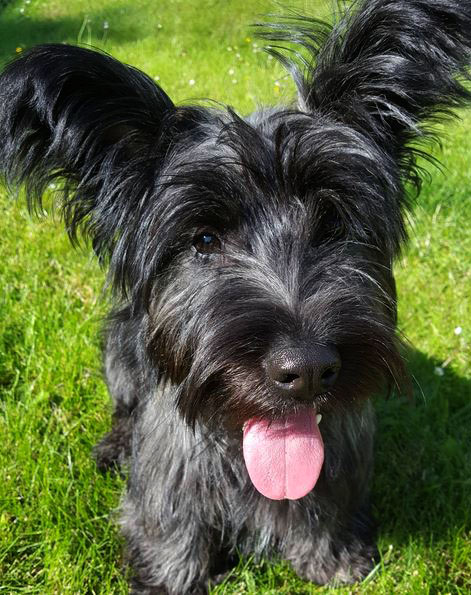 Overview
The Skye Terrier is a breed of small dog that originated in Scotland on the Isle of Skye. This breed is known for its distinctive long, flowing coat and prick ears. They were originally bred to hunt vermin such as rats and foxes.
Temperament
Skye Terriers are known for being loyal and affectionate with their families, but they can be reserved with strangers. They are intelligent and independent thinkers, which can make them challenging to train. Socialization is important to prevent them from becoming too shy or timid. They are generally good with children and other pets, but may be aggressive towards other dogs.
Lifespan
The average lifespan of a Skye Terrier is 12 to 15 years.
Shedding
Skye Terriers have a double coat with a long, soft undercoat and a wiry topcoat. They shed moderately throughout the year and require regular grooming to prevent matting.
Puppy
Skye Terrier puppies are playful and energetic, but they can also be stubborn and independent. Early socialization and training is important to ensure they grow up to be well-behaved adults. They should be exposed to different people, animals, and environments to prevent them from becoming too shy or fearful. Like all puppies, they require consistent and patient training to learn good behaviors and manners.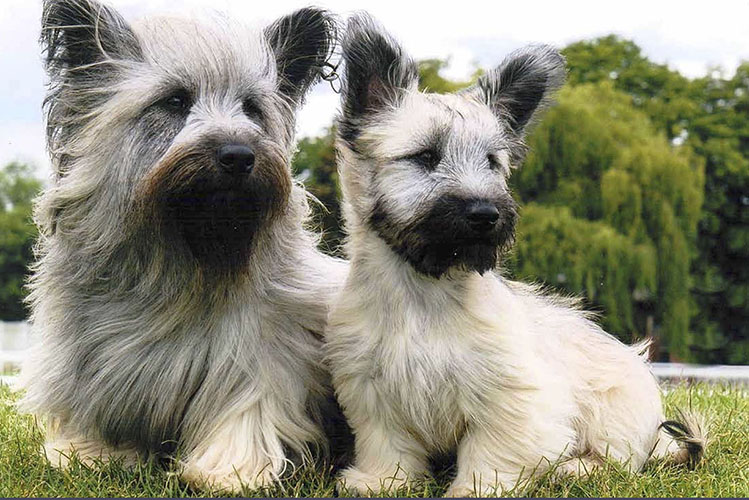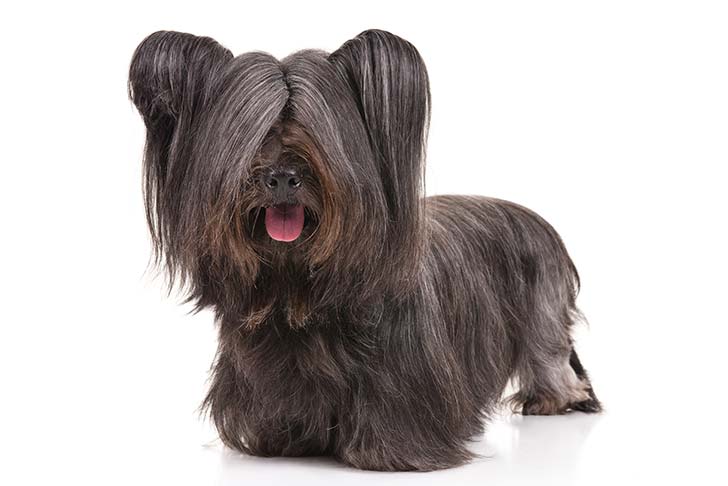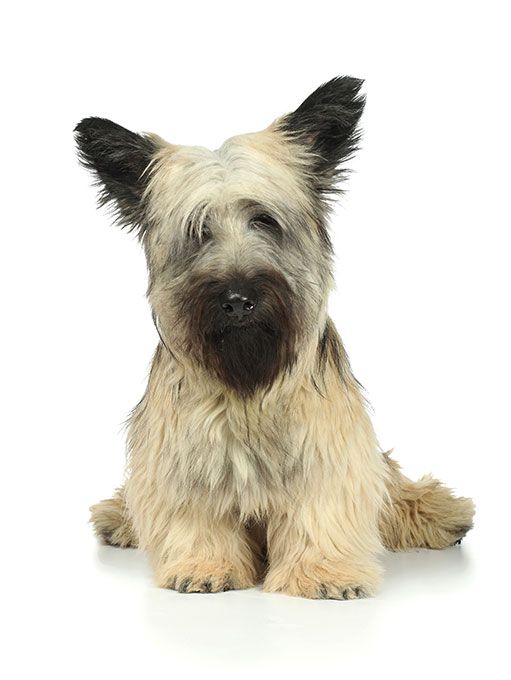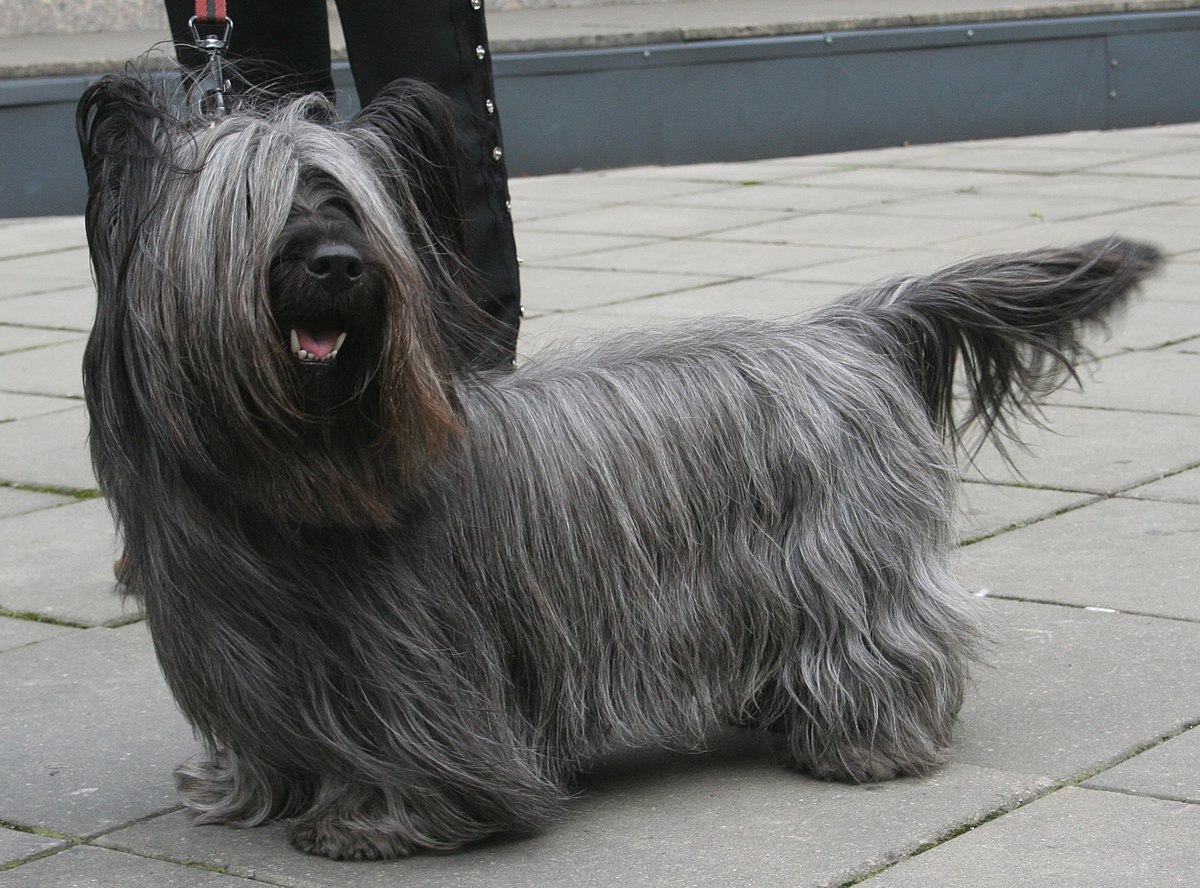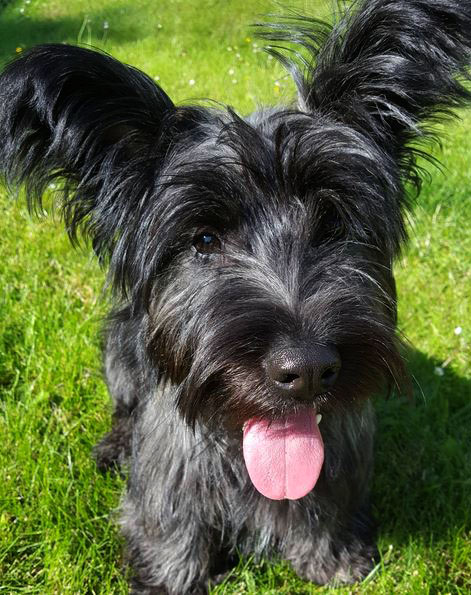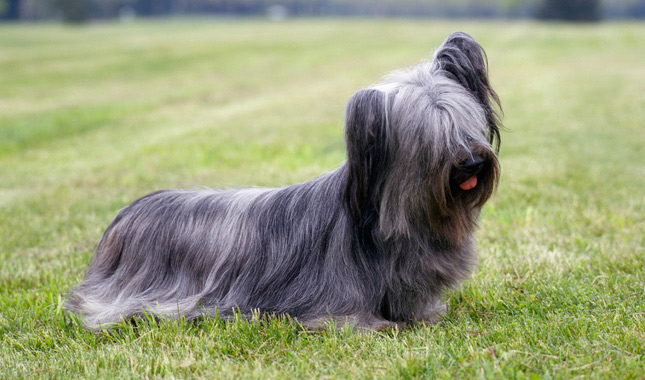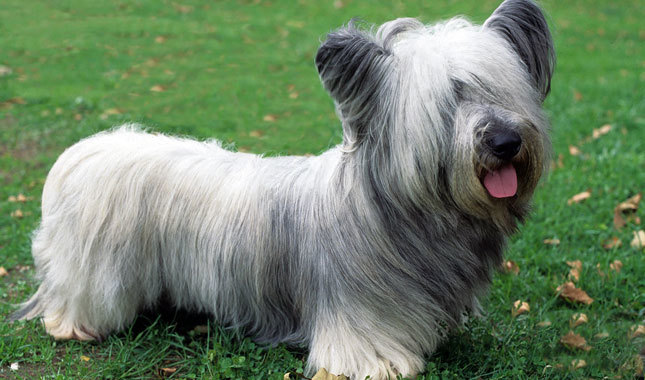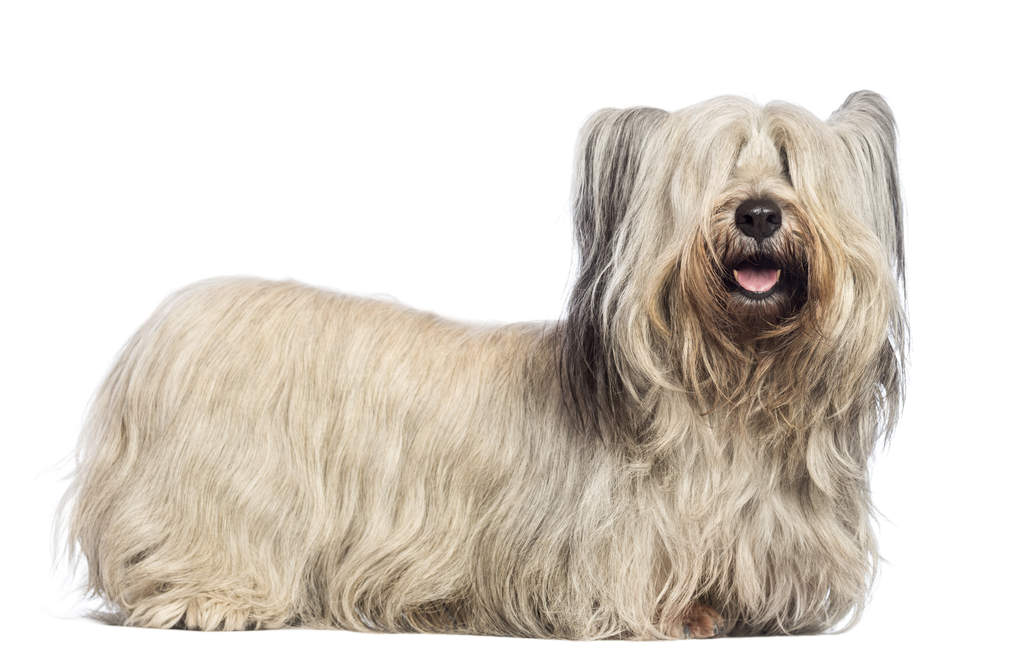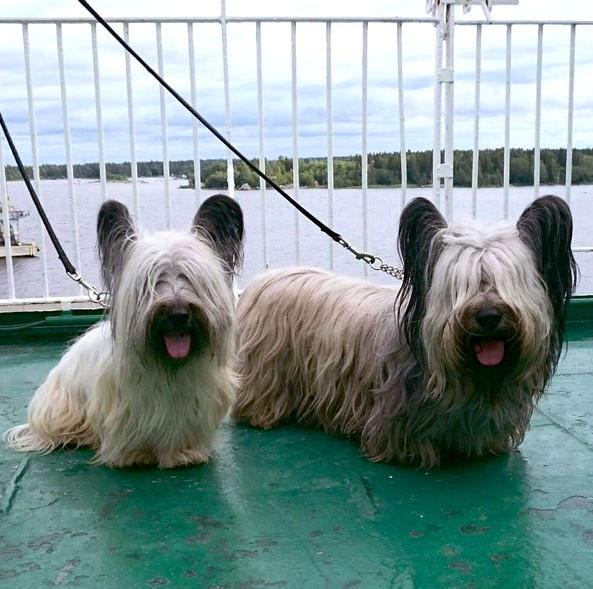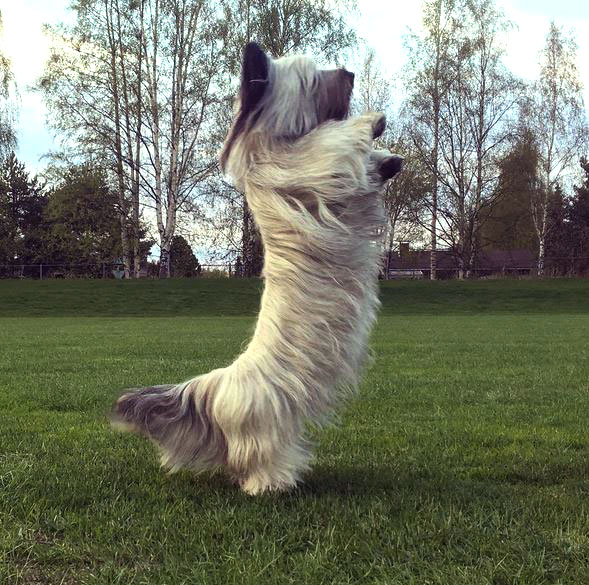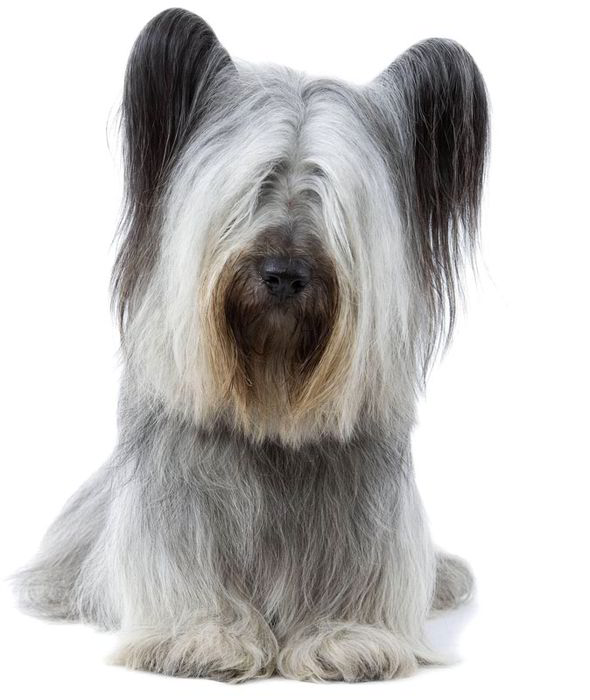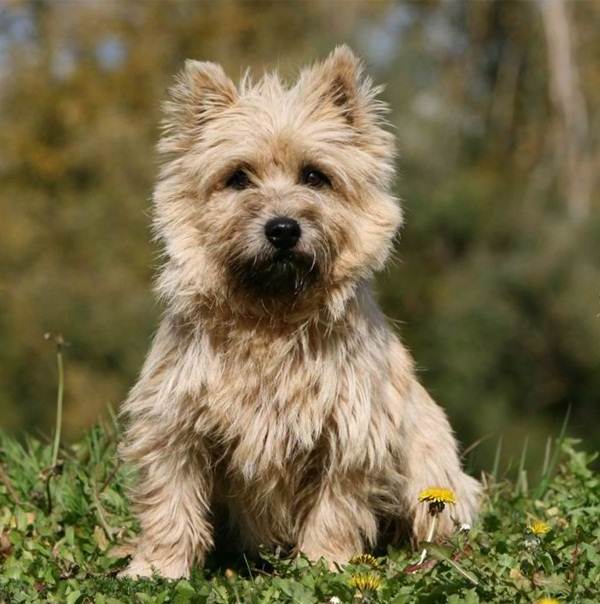 Breed Information
Popularity:
2018: #172
2017: #172
2016: #178
2015: #175
Origin:
United Kingdom
Breed Group:
Terrier (AKC:1887)(UKC)
Size:
Medium
Type:
Purebred
Life span:
12-14 years
Temperament:
Loyal
Fearless
Friendly
Gay
Good-tempered
Intelligent
Height:
9.75-10.25 inches (25-26 cm)
Weight:
Male: 35-40 pounds (16-18 kg)
Female: 25-30 pounds (11.5-14 kg)
Colors:
Black
Blue
Cream
Fawn
Gray
Platinum
Silver
Litter Size:
4-6 puppies
Puppy Price:
Average $700 - $900 USD
Breed Characteristics
| | |
| --- | --- |
| Adaptability: | |
| Apartment Friendly: | |
| Cat Friendly: | |
| Child Friendly: | |
| Grooming: | |
| Health Issues: | |
| Intelligence: | |
| Trainability: | |
| Watchdog Ability: | |
Dog names
| Rank | Male | Female |
| --- | --- | --- |
| 1 | Charlie | Lucy |
| 2 | Buddy | Daisy |
| 3 | Lucky | Lilly |
| 4 | Henry | Pepper |
| 5 | Gus | Lulu |
| 6 | Roscoe | Izzy |
| 7 | Rusty | Angel |
| 8 | Scout | Honey |
| 9 | Tyson | Scout |
| 10 | Boomer | Minnie |
| 11 | Ziggy | Jasmine |
| 12 | Chance | Peanut |
| 13 | Oreo | Macy |
| 14 | Sparky | Shadow |
| 15 | Copper | Cocoa |
Next » Sloughi