Neapolitan Mastiff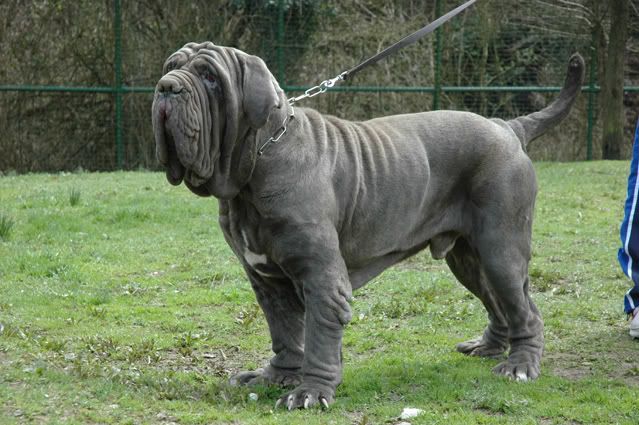 Overview
The Neapolitan Mastiff, also known as the Mastino Napoletano, is a large and powerful dog breed that originated in Italy. They were originally bred as guard dogs, and their intimidating appearance and protective nature make them excellent watch dogs. Here is some information on the temperament, lifespan, shedding, training, and puppyhood of the Neapolitan Mastiff:
Temperament
The Neapolitan Mastiff is known for being loyal, protective, and affectionate with their family. They are typically calm and gentle when inside the home, but can become very protective and territorial when outside or when strangers are present. Due to their size and strength, they require an experienced owner who can provide firm but fair training and socialization from a young age.
Lifespan
The average lifespan of the Neapolitan Mastiff is 8-10 years.
Shedding
Neapolitan Mastiffs have a short, dense coat that sheds moderately year-round. They require weekly brushing to remove loose hair and prevent matting.
Training
Neapolitan Mastiffs are intelligent but can be stubborn, so early and consistent training is important. They respond best to positive reinforcement methods and require a firm but fair hand to prevent them from becoming dominant or aggressive.
Puppyhood
Neapolitan Mastiff puppies require a lot of socialization and training from a young age to ensure they grow up to be well-adjusted and well-behaved adults. They are generally calm and docile as puppies, but can become more protective and territorial as they mature. They should be exercised regularly but not over-exerted due to their large size and heavy build.
Neapolitan Mastiff is a loyal and protective breed that requires an experienced owner who can provide consistent training and socialization. They make excellent watch dogs and family pets for those who are prepared for their unique needs and temperament.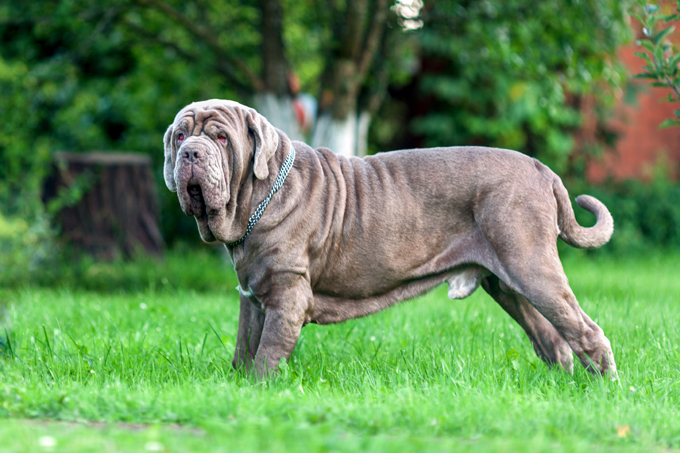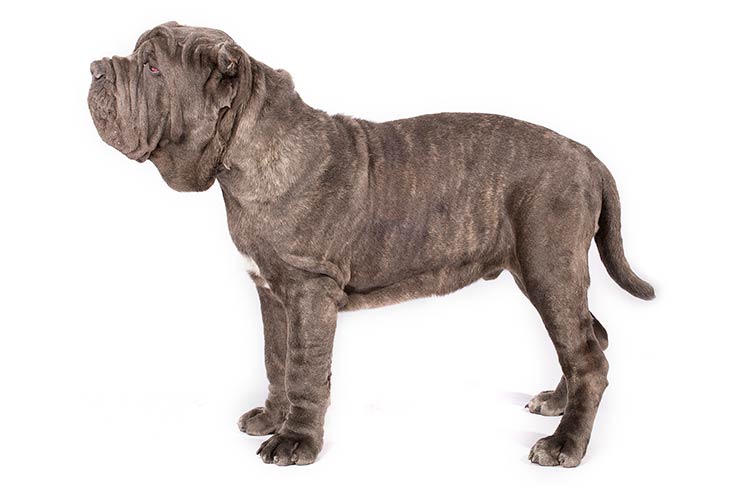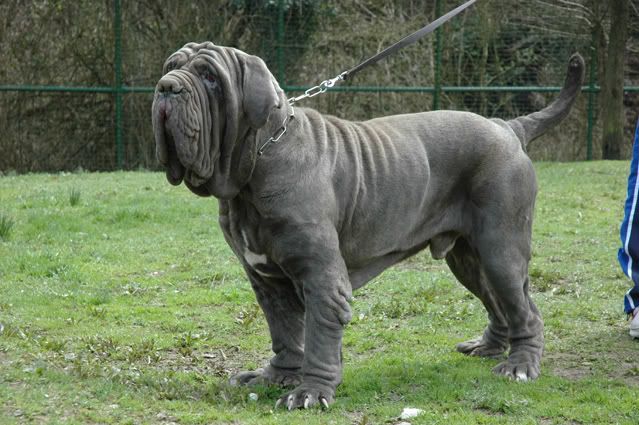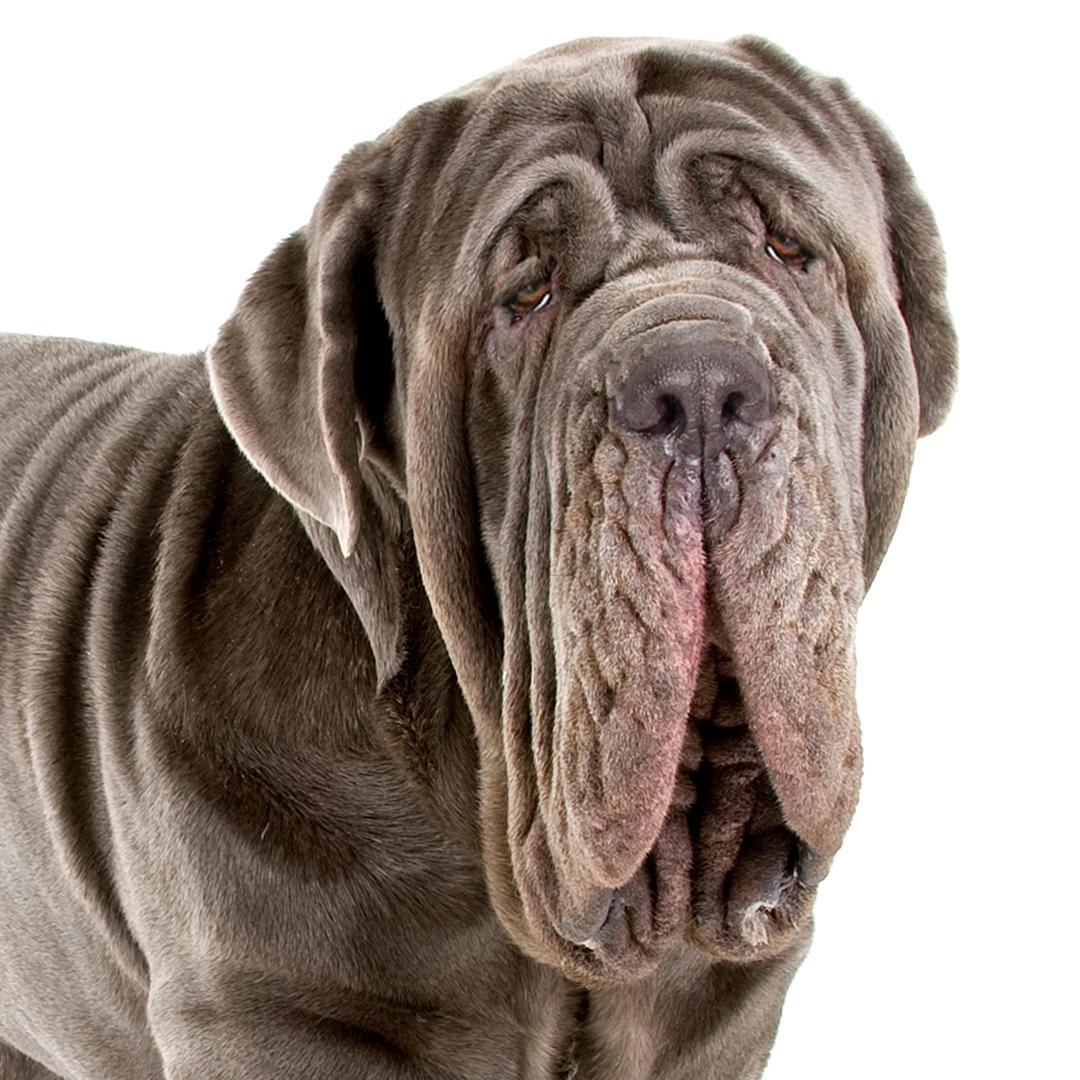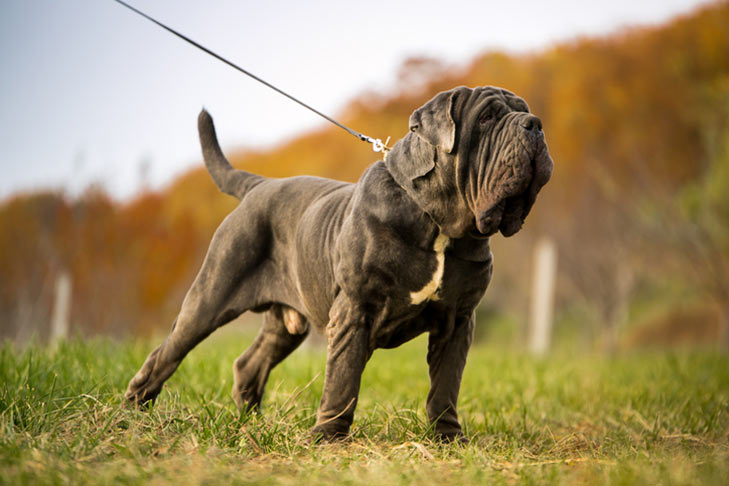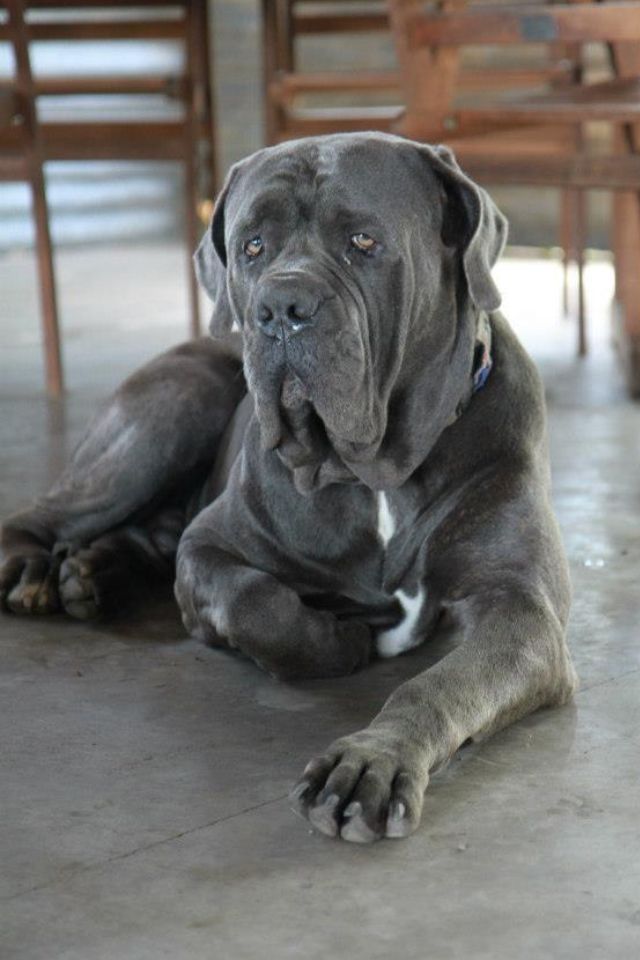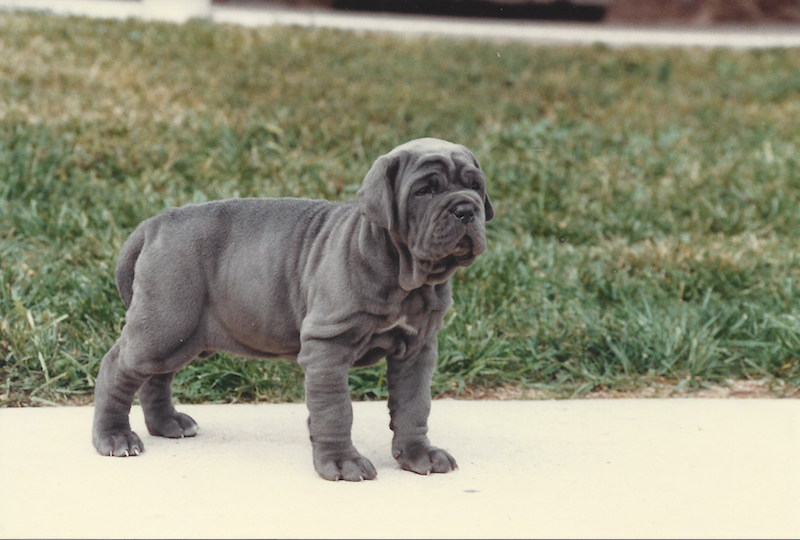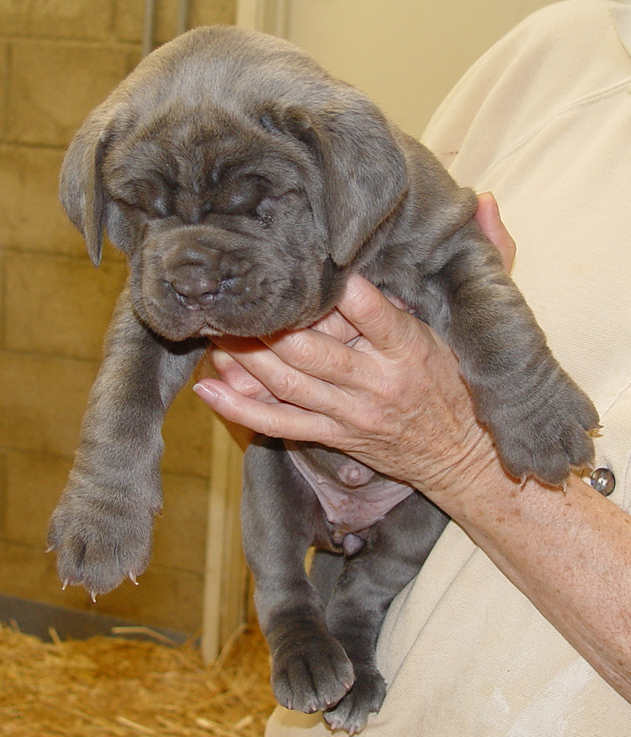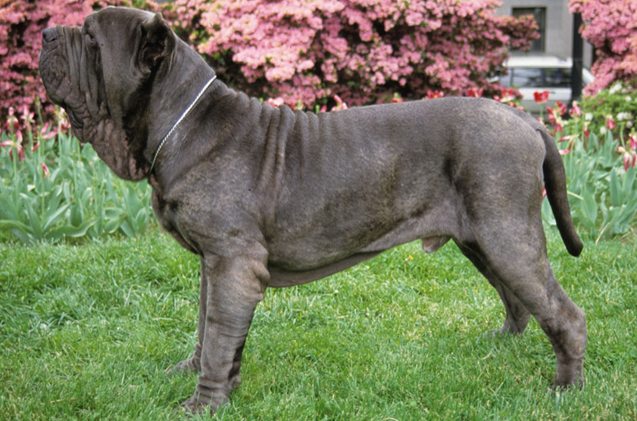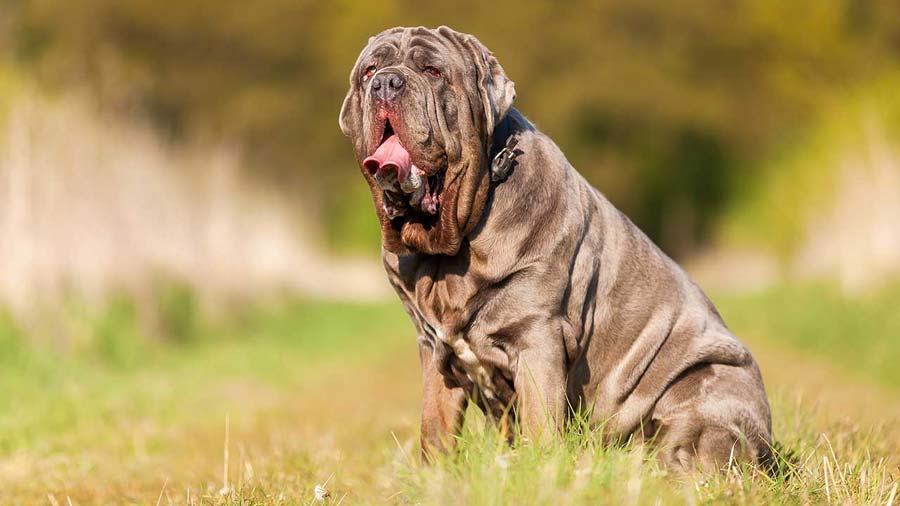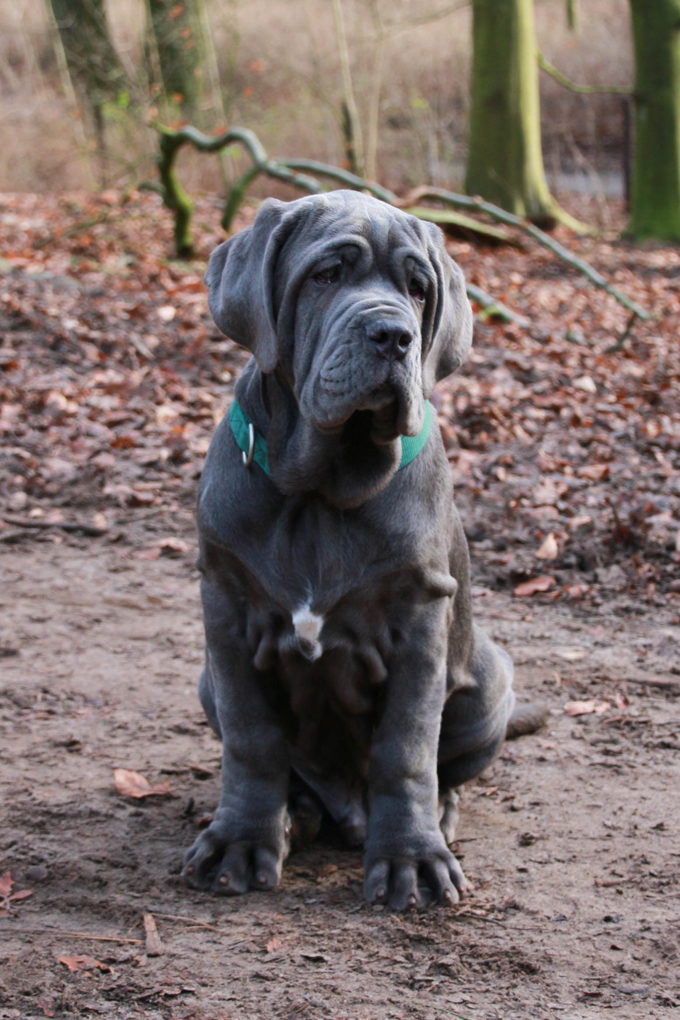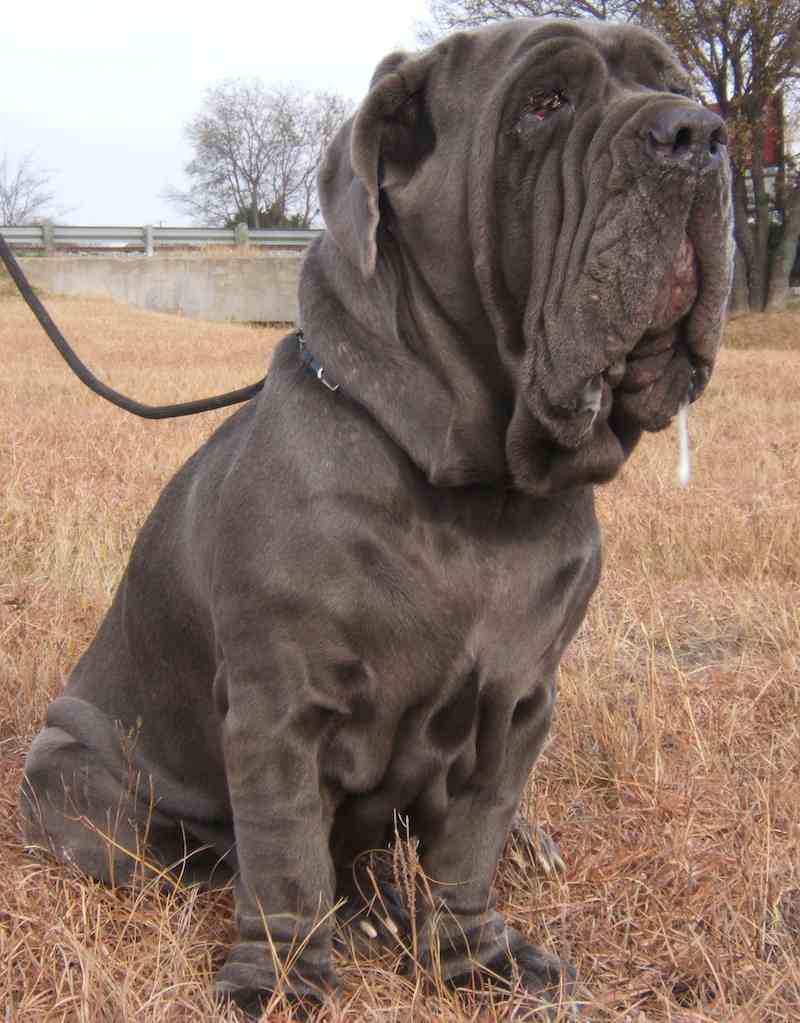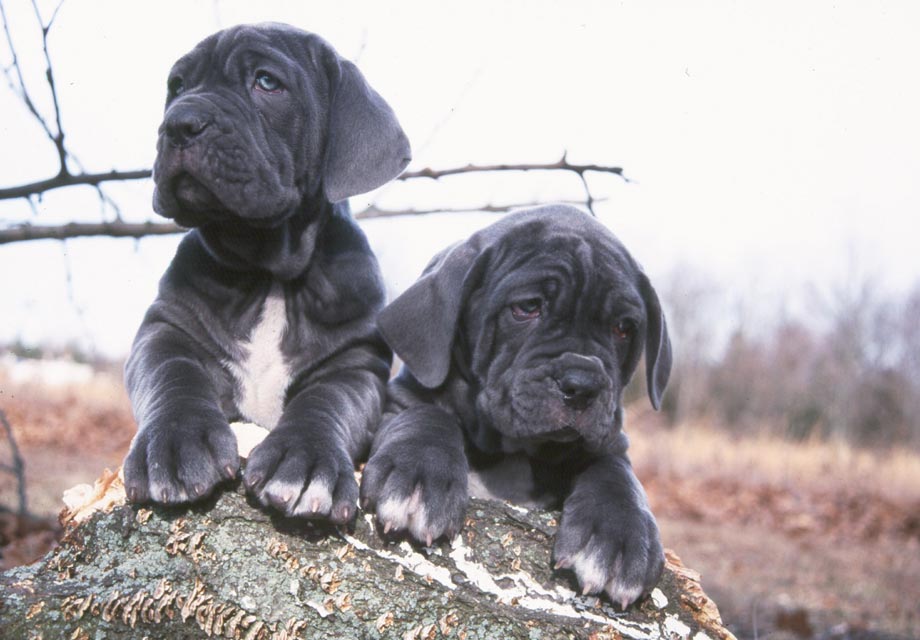 Breed Information
Popularity:
2018: #107
2017: #107
2016: #99
2015: #106
Origin:
Italy
Breed Group:
Working (AKC:2004)
Guardian (UKC)
Size:
Large to Giant
Type:
Purebred
Life span:
8-10 years
Temperament:
Protective
Dominant
Fearless
Obedient
Stubborn
Trainable
Height:
Male: 26-30 inches (65-75 cm)
Female: 24-28 inches (60-70 cm)
Weight:
110-150 pounds (50-70 kg)
Colors:
Black
Blue
Mahogany
Tawny
Litter Size:
6-12 puppies
Puppy Price:
Average $1500 - $2000 USD
Breed Characteristics
| | |
| --- | --- |
| Adaptability: | |
| Apartment Friendly: | |
| Cat Friendly: | |
| Child Friendly: | |
| Grooming: | |
| Health Issues: | |
| Intelligence: | |
| Trainability: | |
| Watchdog Ability: | |
Dog names
| Rank | Male | Female |
| --- | --- | --- |
| 1 | Toby | Maggie |
| 2 | Teddy | Zoey |
| 3 | Winston | Ginger |
| 4 | Ollie | Dixie |
| 5 | Otis | Marley |
| 6 | Simba | Phoebe |
| 7 | Apollo | Charlie |
| 8 | Ace | Sugar |
| 9 | Luke | Hazel |
| 10 | Chester | Madison |
| 11 | Ranger | Gigi |
| 12 | Mickey | Lucky |
| 13 | Mac | Ava |
| 14 | Scooter | Oreo |
| 15 | Chewy | Nikki |
Next » Norfolk Terrier