Norfolk Terrier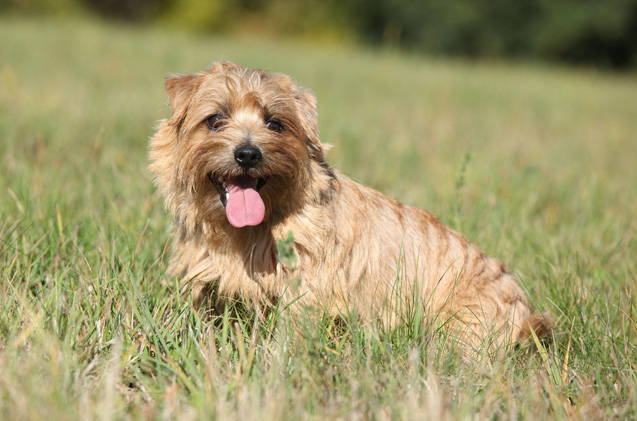 Overview
The Norfolk Terrier is a small, sturdy breed of dog that originated in England. They were originally bred to hunt small vermin, such as rats and foxes. Here is some information on the temperament, lifespan, shedding, training, and puppyhood of the Norfolk Terrier:
Temperament
Norfolk Terriers are known for being loyal, affectionate, and fearless. They are good with children and other animals, but may be aggressive towards other dogs if they are not socialized properly. They are also highly energetic and playful, and require regular exercise and mental stimulation to prevent boredom and destructive behavior.
Lifespan
The average lifespan of a Norfolk Terrier is 12-16 years.
Shedding
Norfolk Terriers have a wiry, weather-resistant coat that requires regular grooming to prevent matting and tangling. They do shed, but their shedding is minimal compared to many other breeds.
Training
Norfolk Terriers are highly intelligent and eager to please, but they can be stubborn and independent at times. Positive reinforcement training methods, such as reward-based training and clicker training, are recommended for this breed. Early socialization and obedience training are also important for preventing problem behaviors.
Puppyhood
Norfolk Terrier puppies are playful and curious, but can be quite stubborn and mischievous. They require early socialization and training to help them develop into well-behaved adults. Puppies should be given plenty of opportunities to play and explore, but should also be provided with clear boundaries and rules to prevent unwanted behavior. Regular veterinary check-ups and vaccinations are also important for keeping puppies healthy.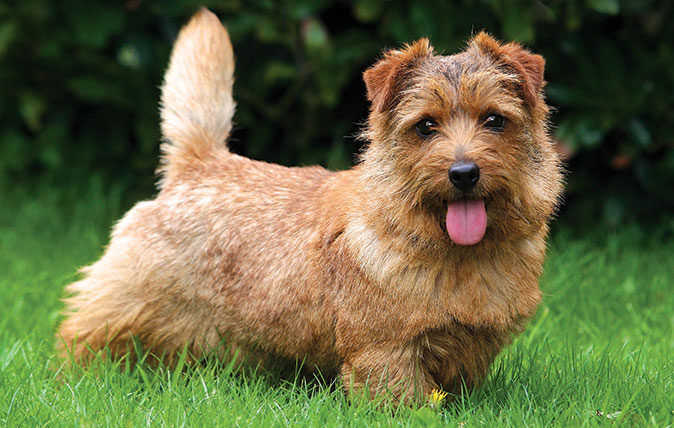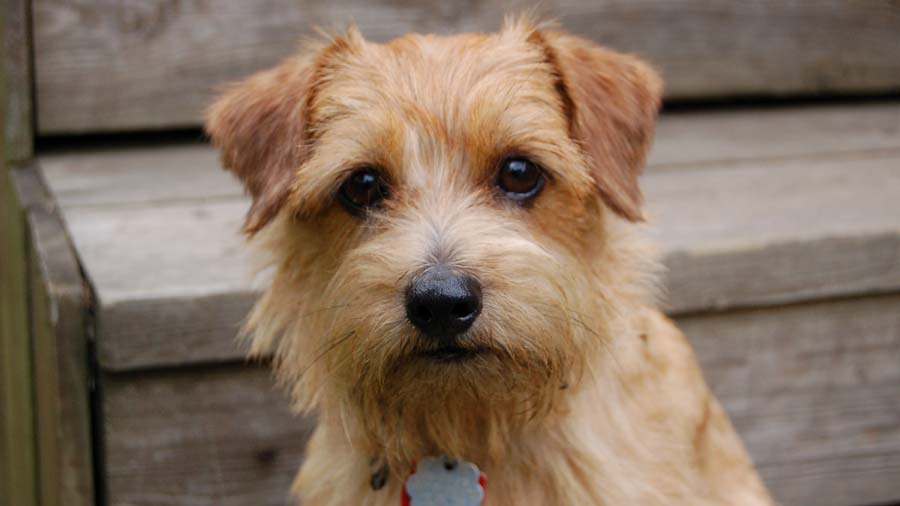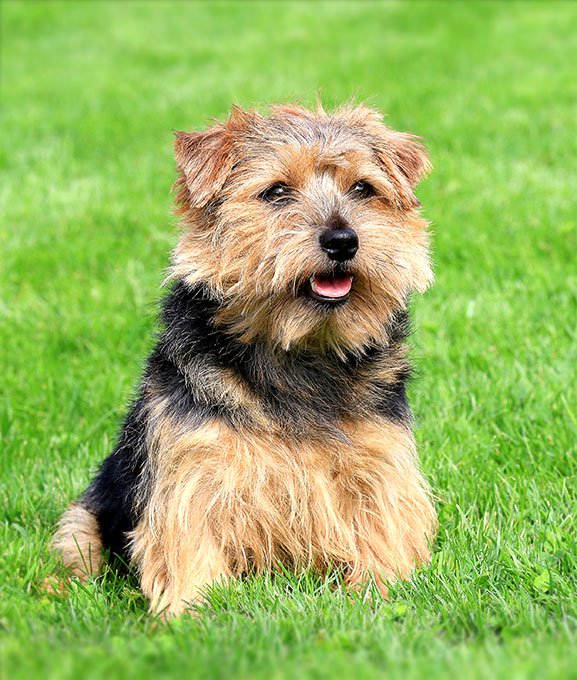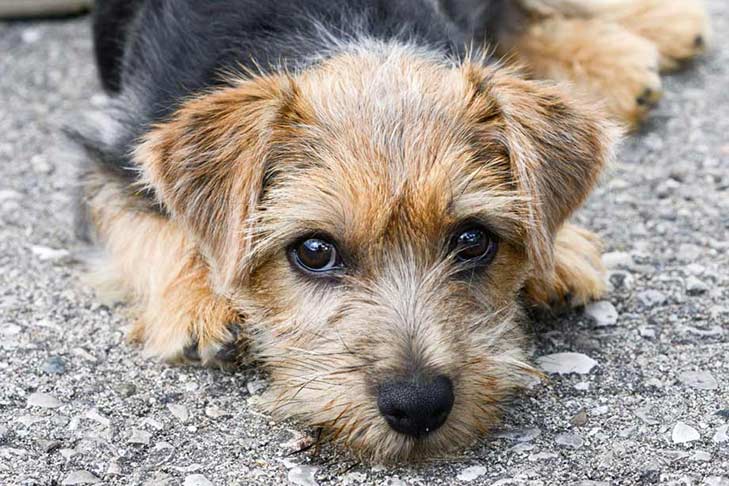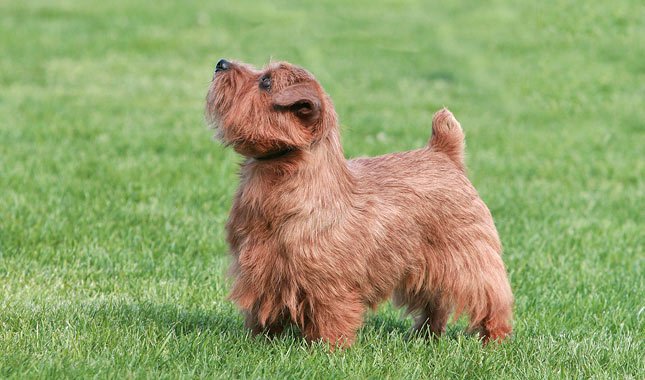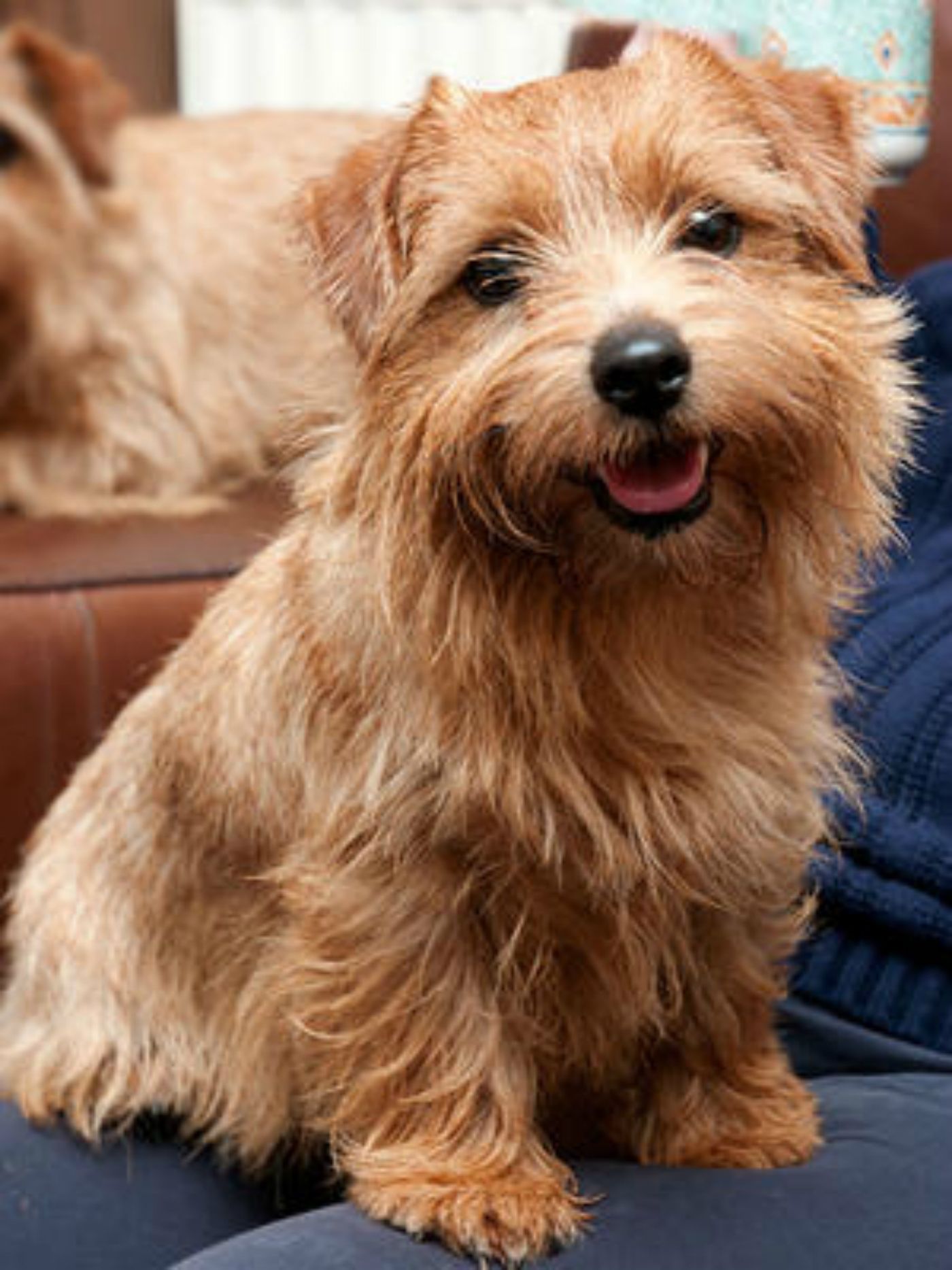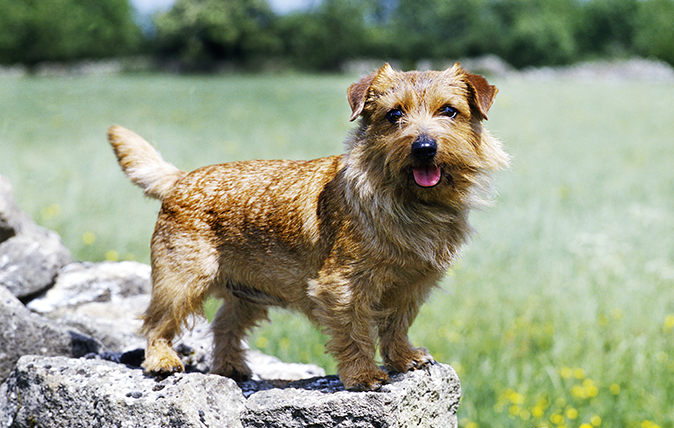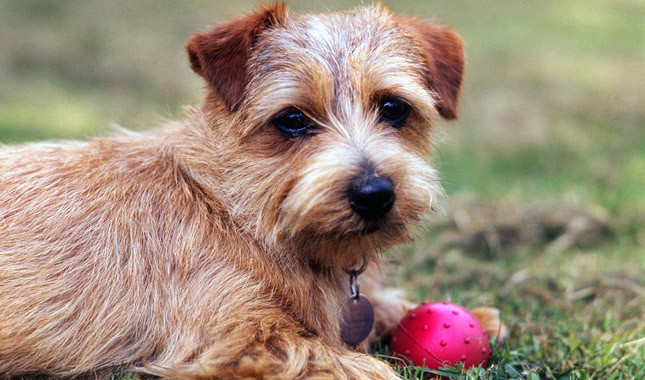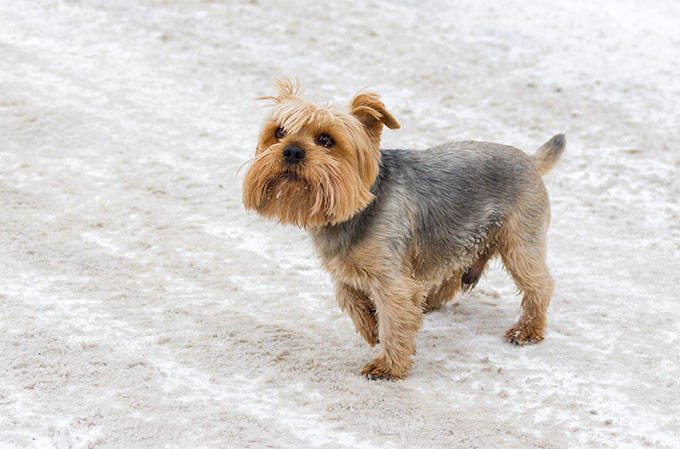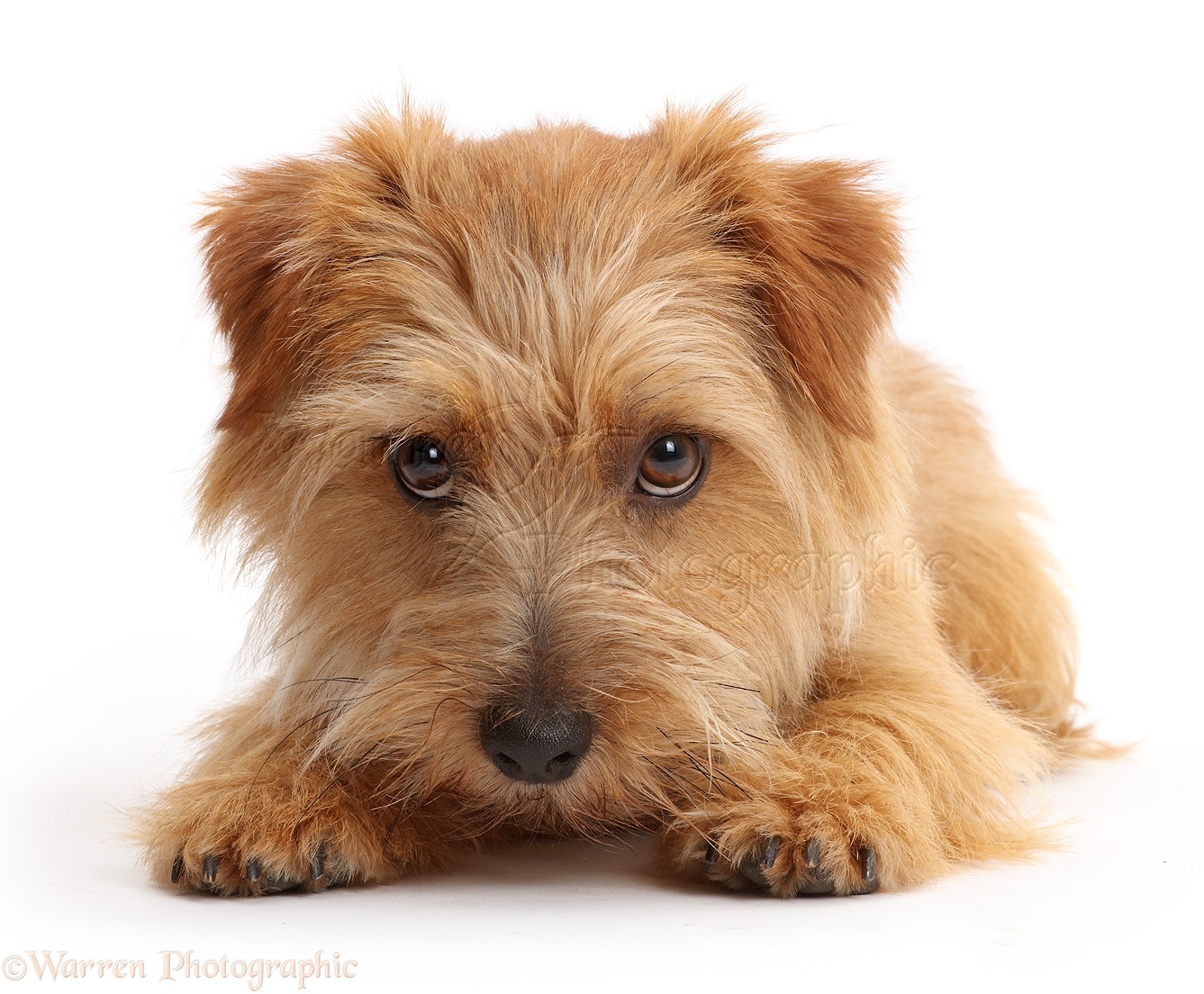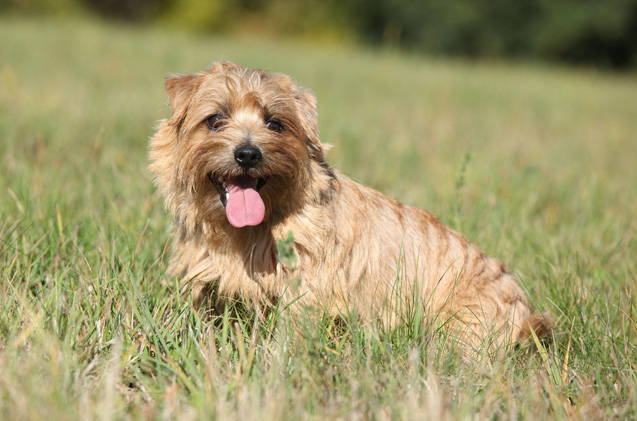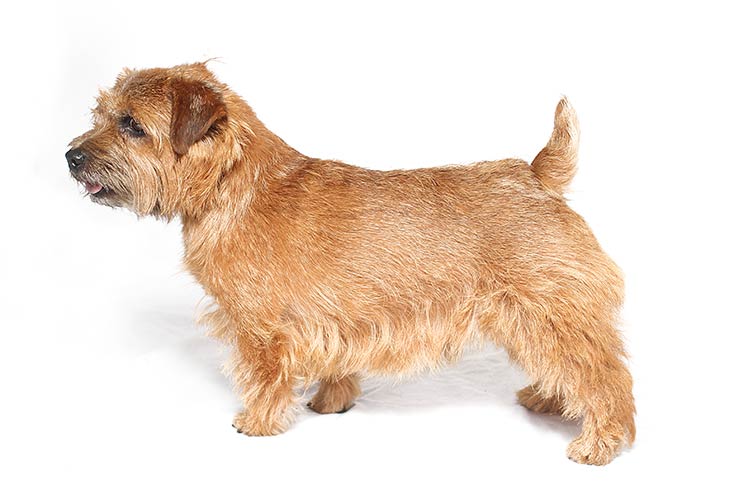 Breed Information
Popularity:
2018: #128
2017: #128
2016: #134
2015: #131
Origin:
United Kingdom
Breed Group:
Terrier (AKC:1979)(UKC)
Size:
Small
Type:
Purebred
Life span:
12-15 years
Temperament:
Companionable
Fearless
Happy
Lovable
Self-confidence
Spirited
Intelligent
Height:
10 inches (25 cm)
Weight:
10-12 pounds (4½-5½ kg)
Colors:
Black & Tan
Grizzle
Red
Red Wheaten
Litter Size:
2-5 puppies
Puppy Price:
Average $2000 - $2500 USD
Breed Characteristics
| | |
| --- | --- |
| Adaptability: | |
| Apartment Friendly: | |
| Cat Friendly: | |
| Child Friendly: | |
| Grooming: | |
| Health Issues: | |
| Intelligence: | |
| Trainability: | |
| Watchdog Ability: | |
Dog names
| Rank | Male | Female |
| --- | --- | --- |
| 1 | Max | Bella |
| 2 | Teddy | Zoey |
| 3 | Henry | Pepper |
| 4 | Gus | Lulu |
| 5 | Bandit | Riley |
| 6 | Diesel | Maya |
| 7 | Roscoe | Izzy |
| 8 | Hank | Belle |
| 9 | Rex | Kona |
| 10 | Simba | Phoebe |
| 11 | Hunter | Willow |
| 12 | Oreo | Macy |
| 13 | Sparky | Shadow |
| 14 | Benny | Allie |
| 15 | Maverick | Sally |
Next » Norwegian Buhund