Entlebucher Mountain Dog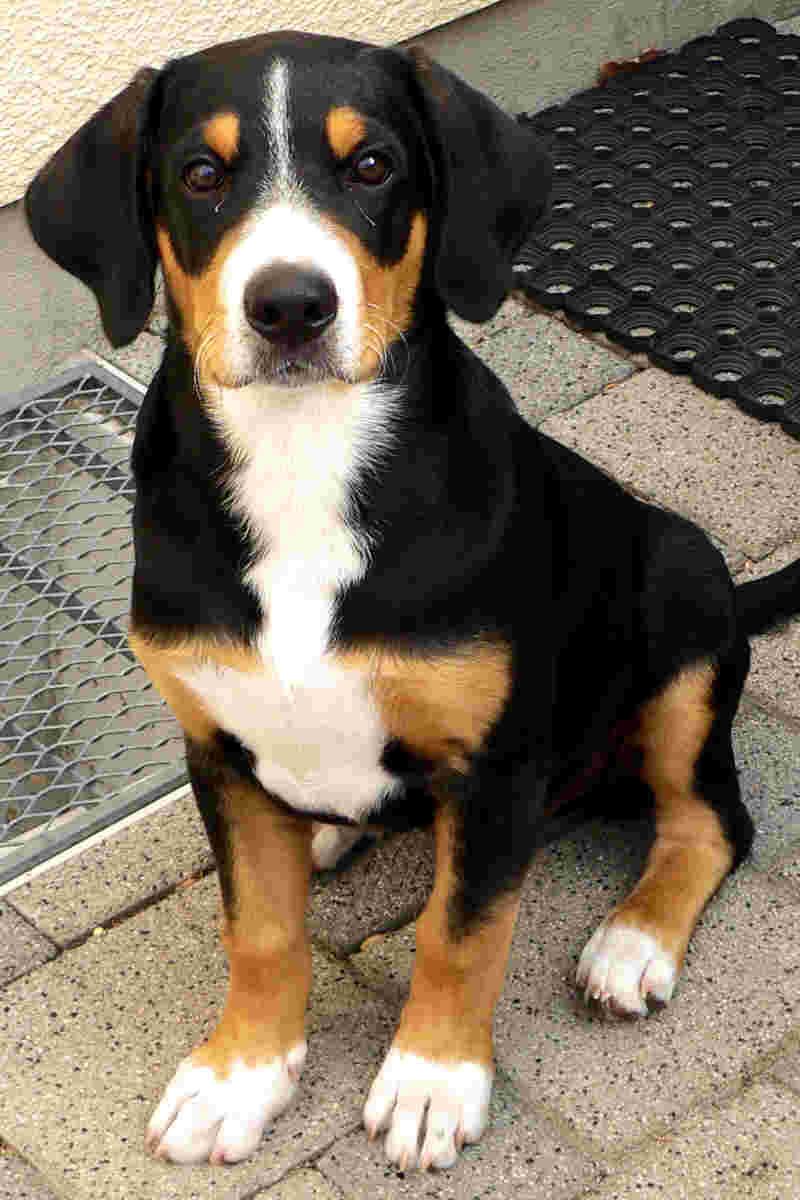 Overview
The Romans brought a new breed of dogs to Switzerland in the first century B.C. These became the ancestors of the now popular dog breed called the Entlebucher Mountain Dog. They are the helpful companions of the herders in the Alps.
The Origin of the Laughing Dog
Herdsmen from the Swiss Alps raised four breeds of mountain dogs to help them guard their flock. Entlebucher Mountain Dog is one of those breeds. They are also the smallest and quickest of its kind.
The Entlebucher Mountain Dog took its name from the place of its origin. A river called Entlebuch stretches across the valley by the Alps. The Swiss herders in this valley raised these helpful cattle dogs. That is how they got their names.
The Entlebucher Mountain Dog also earned the title of the Laughing Dog. It is because of their love for work. These hounds watched over cattle grazing in the field. They help the herders bring those cows up and down the mountain to find pasture.
Brave and Confident Cattledogs
The Entlebucher Mountain Dogs are hardworking. Their short, sturdy legs and muscular physique make it easy for them to move cattle up and down the slope. They can be quite restless when held indoors as these hounds were raised to work in the field.
Agility and balance are two remarkable traits of the Entlebucher Mountain Dog. It is this robust character that makes the hound appealing to the herdsman. They are smart, loyal, and trustworthy. Older kids may even enjoy them as pets. They only need to give the dog a lot of exercise and playtime.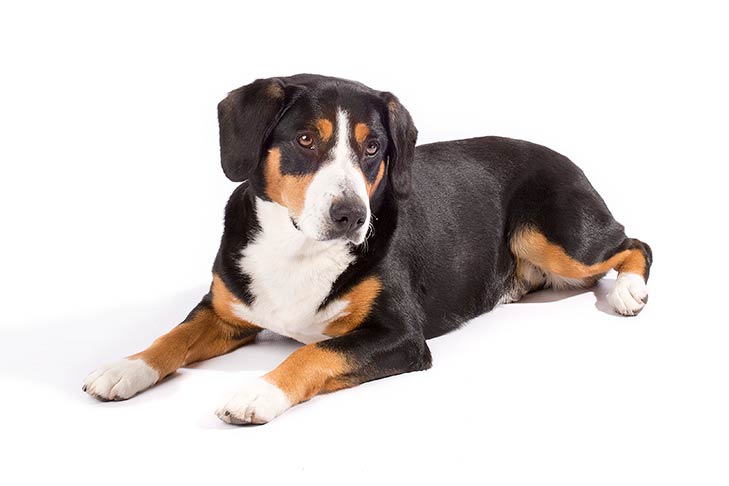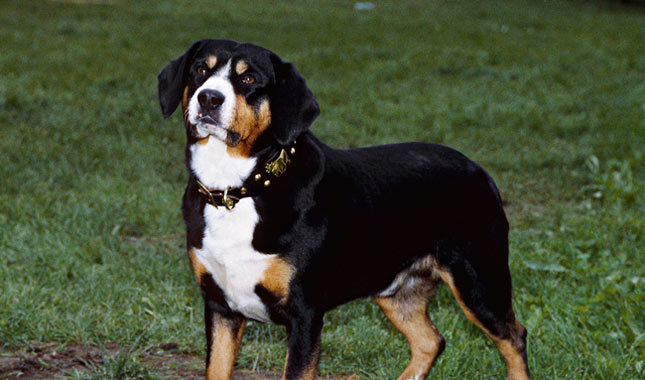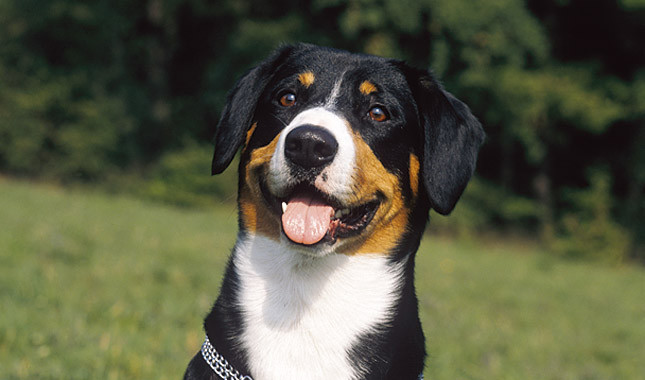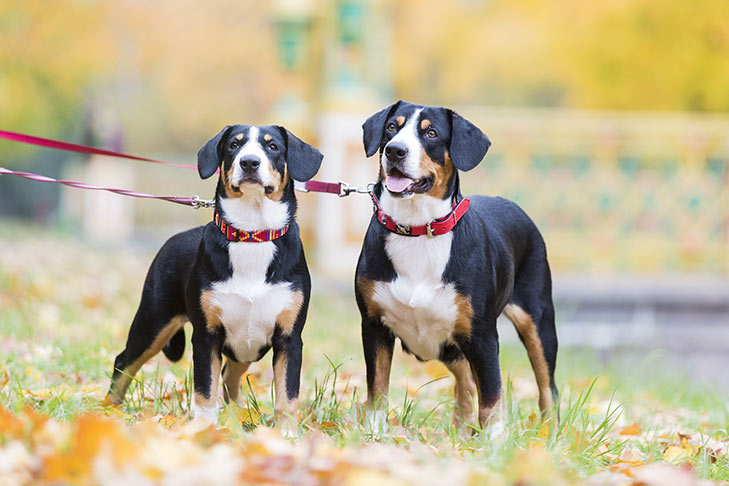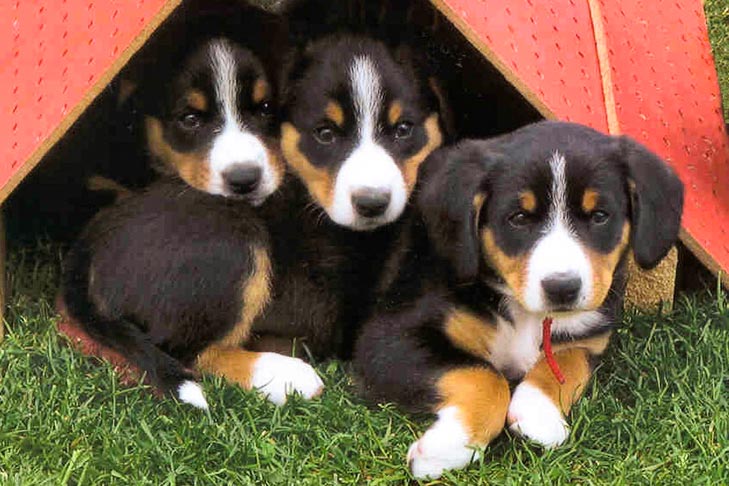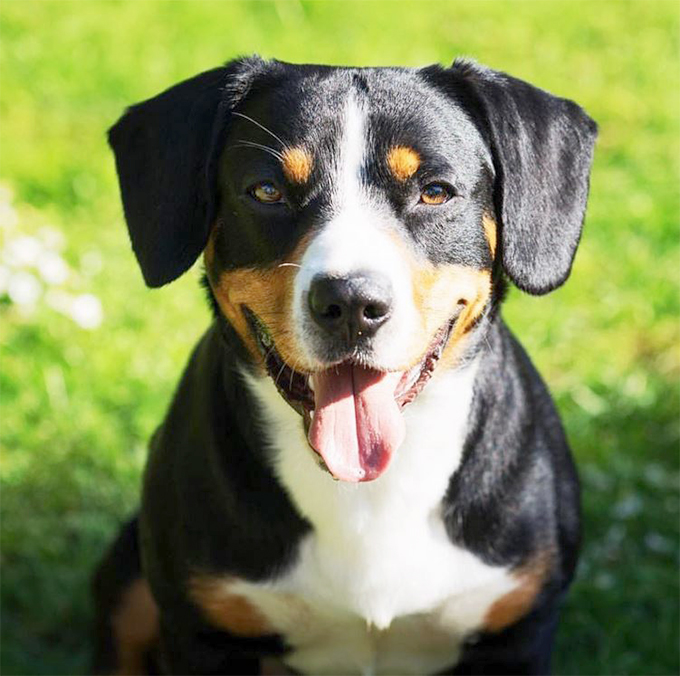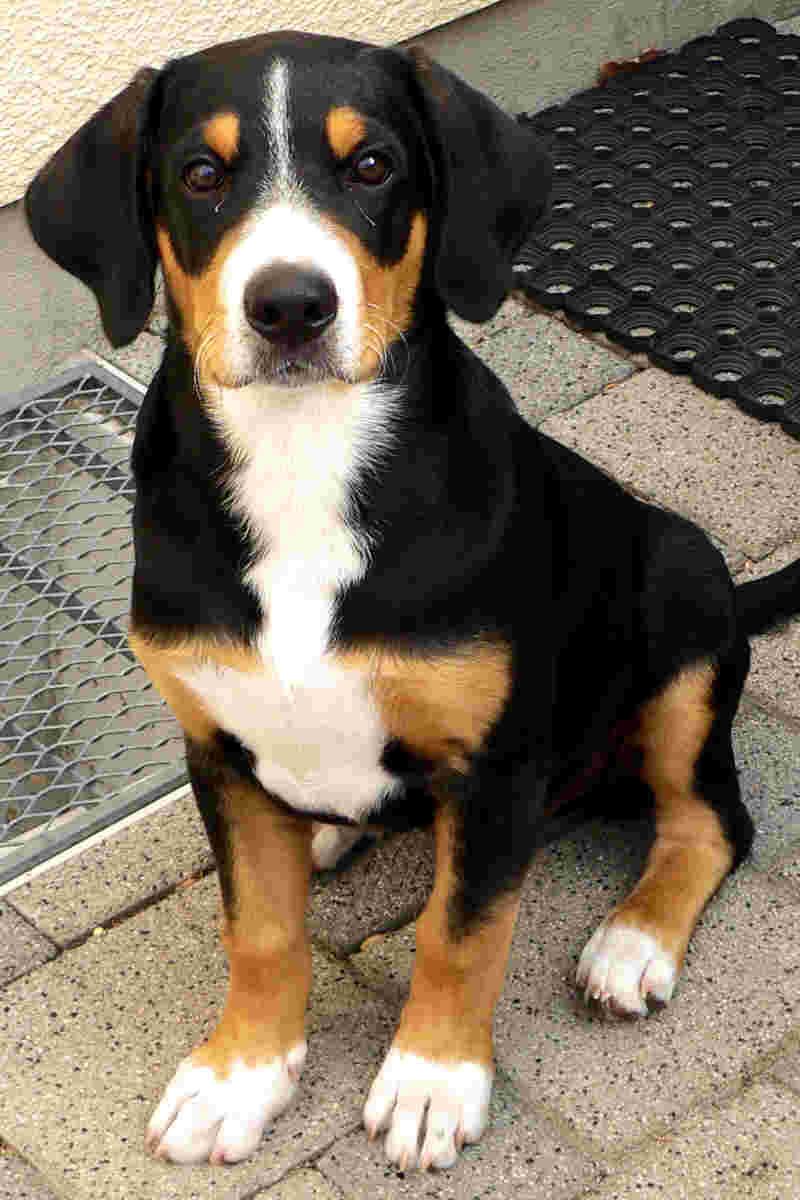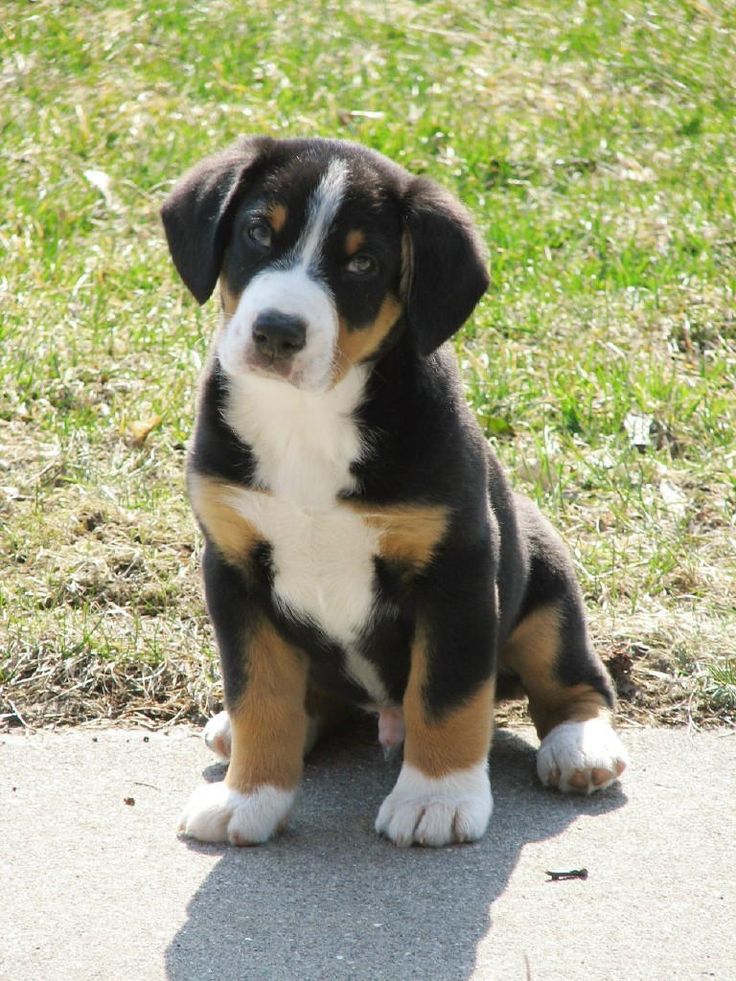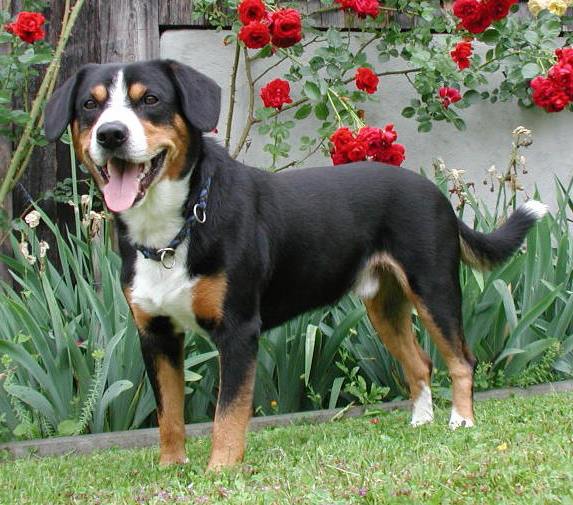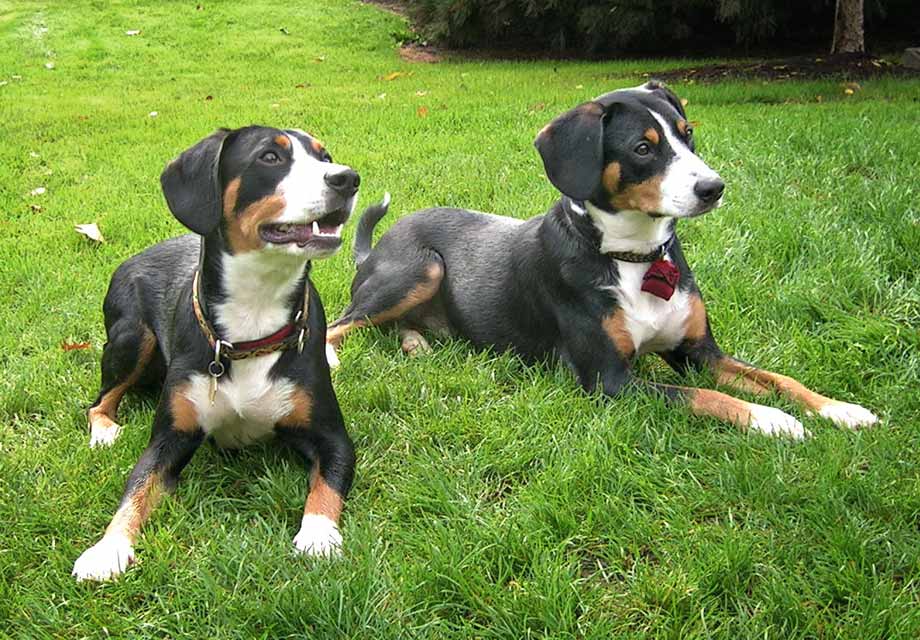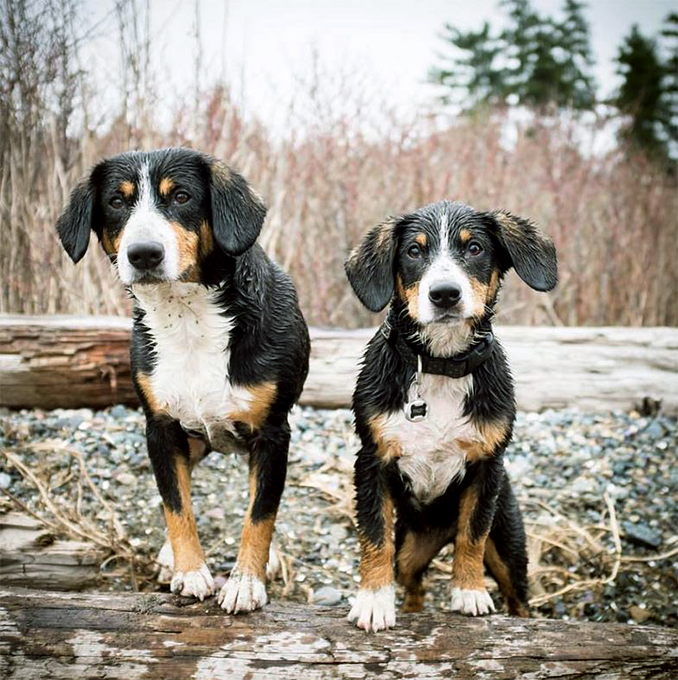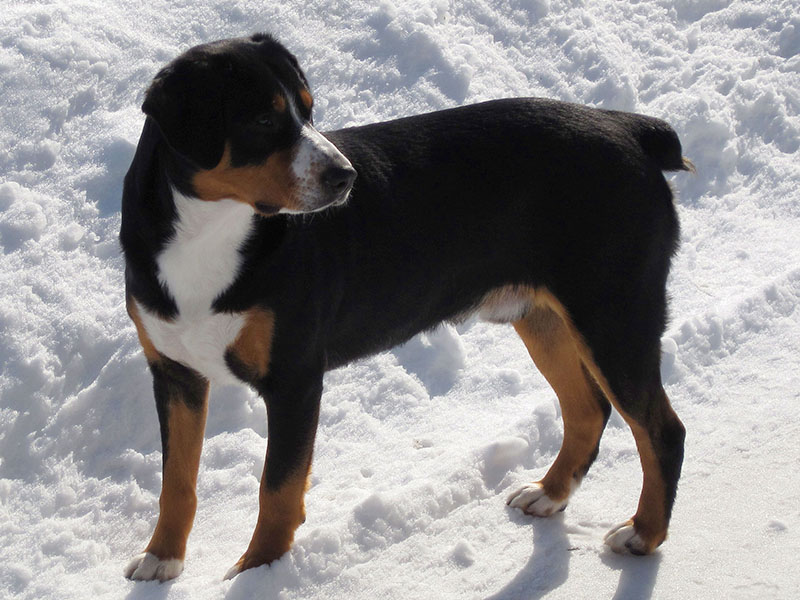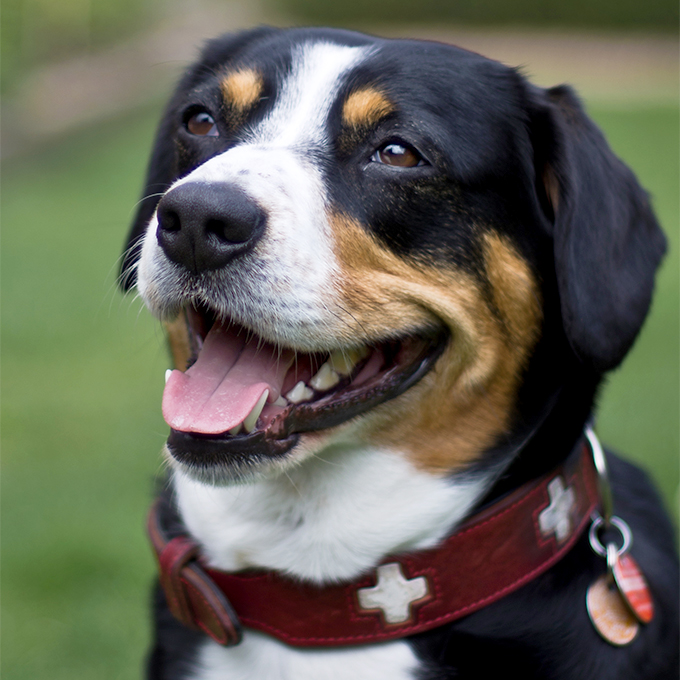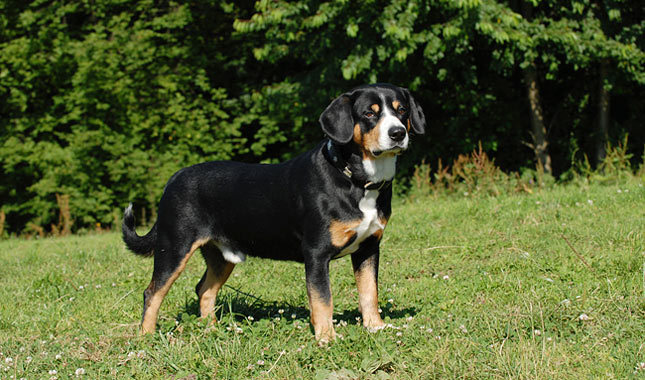 Entlebucher Mountain Dogs are brave and confident cattle dogs. They are not as vicious as greyhounds but, they sure can lead a flock. They are cheerful, friendly, and loyal to their owners. They make great companions at work or play.
Lifespan, Shedding, and Healthcare
It is easy to groom an Entlebucher Mountain Dog. Its shiny, tricolor coat does not need much washing. Although, these dogs shed quite often. Regular brushing may be necessary.
With its high energy level, the Entlebuchers need plenty of exercise time. An hour a day would only be a bare minimum. This tough dog is no couch potato. The lively tail-wagger wants to do some work.
The Entlebucher Mountain Dog can live for eleven up to thirteen years. They are a healthy breed. However, they are prone to hip dysplasia and some eye disorders. A common illness that hits this active canine the urinary syndrome.
Breed Information
Popularity:
2018: #152
2017: #152
2016: #161
2015: #159
Origin:
Switzerland
Breed Group:
Herding (AKC:2011)
Guardian Dogs (UKC)
Size:
Medium
Type:
Purebred
Life span:
11-15 years
Temperament:
Agile
Devoted
Independent
Loyal
Self-confidence
Height:
19-20 inches (48-51 cm)

Weight:
55-66 pounds (25-30 kg)
Colors:
Black
Black White & Tan
Black White & Yellow
Litter Size:
7-8 puppies
Puppy Price:
Average $1000 - $1200 USD
Breed Characteristics
| | |
| --- | --- |
| Adaptability: | |
| Apartment Friendly: | |
| Cat Friendly: | |
| Child Friendly: | |
| Grooming: | |
| Health Issues: | |
| Intelligence: | |
| Trainability: | |
| Watchdog Ability: | |
Dog names
| Rank | Male | Female |
| --- | --- | --- |
| 1 | Tucker | Bailey |
| 2 | Buster | Gracie |
| 3 | Zeus | Sasha |
| 4 | Baxter | Piper |
| 5 | Jax | Lady |
| 6 | Jasper | Olive |
| 7 | Rocco | Cookie |
| 8 | Moose | Millie |
| 9 | Rex | Kona |
| 10 | Otis | Marley |
| 11 | Boomer | Minnie |
| 12 | Tank | Callie |
| 13 | Rufus | Sydney |
| 14 | Chase | Bonnie |
| 15 | Mickey | Lucky |
Next » English Foxhound