East-European Shepherd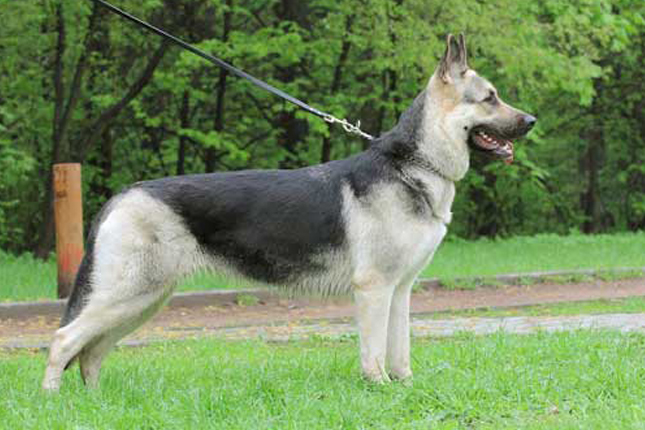 Overview
If you ever thought to have an East-European Shepherd now it is time why it might be what do you need and which details about this dog breed should you find out.
The history of the East-European Shepherd
This dog breed is originally from Russia, but the interesting fact is that this dog was actually taken from the German Shepherd and prepared for military work. This thing happened in 1920' and these German Shepherd dogs were highly prepared for the Soviet climate. Nowadays the East-European Shepherd is the most popular dog breed in the whole of Russia.
Temper and other characteristics
Being well-known for his military work and heavy living conditions, most people tend to be worried that this dog might be a brutal one. It is true though, that the East-European dog needs a lot of physical activities, but grown in proper conditions he will be relaxed and harmless. As some of the East-European Shepherd is that he is very intelligent and loyal. You do not have to worry about having trouble growing with him because he will easily understand and respect your orders.
If he is surrounded by beloved people, he will be very protective and playful. You do have to take into consideration that the East-European Shepherd is not a very good option for the kids. His aggressive temper might be dangerous for the little ones but as we have said before, a proper way to grow him should make him feel safe and gentle with kids.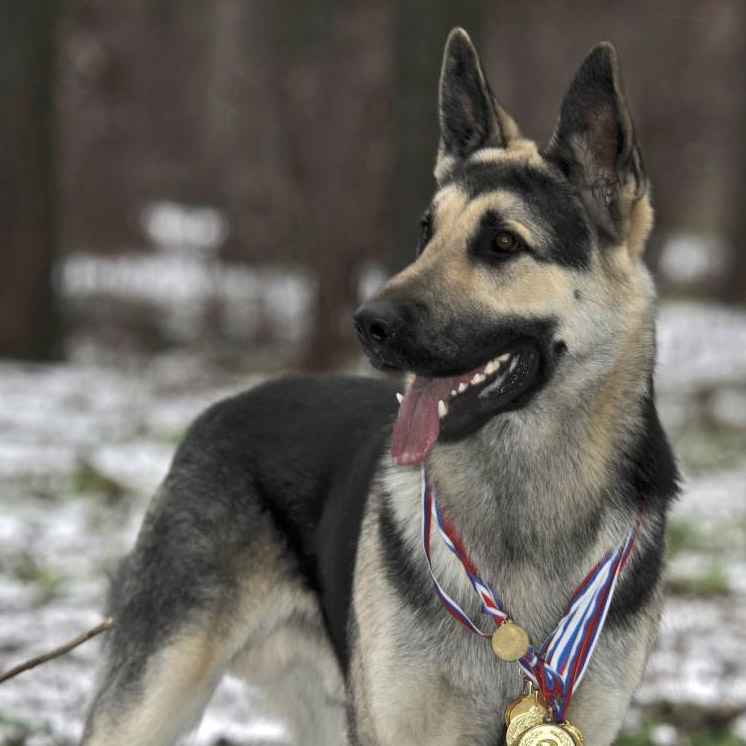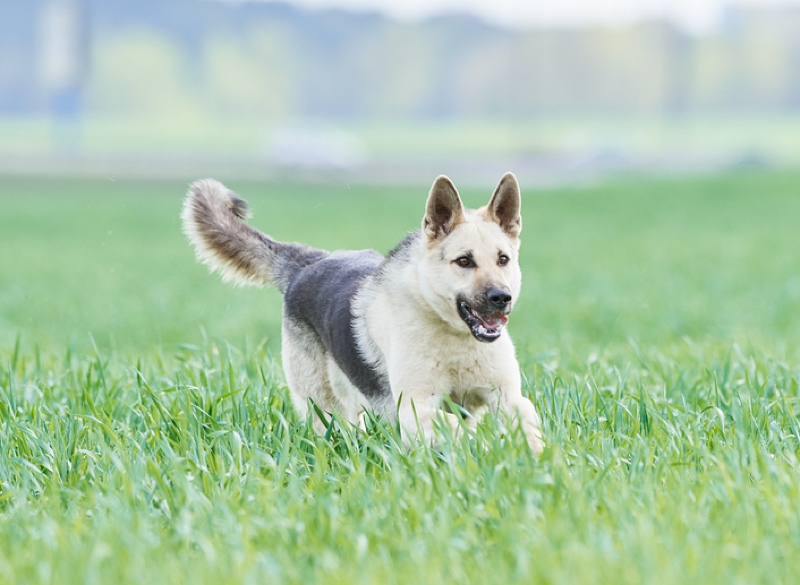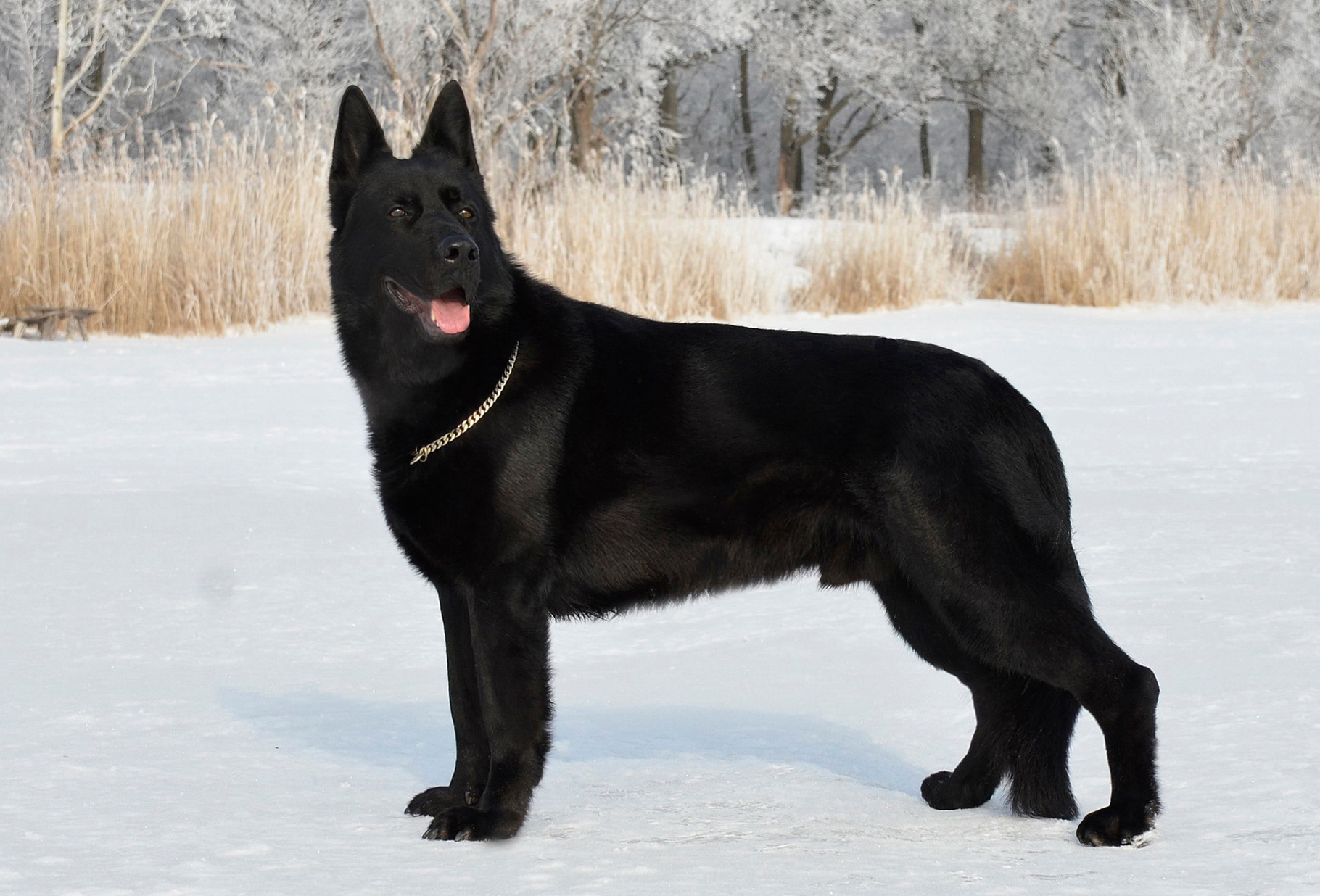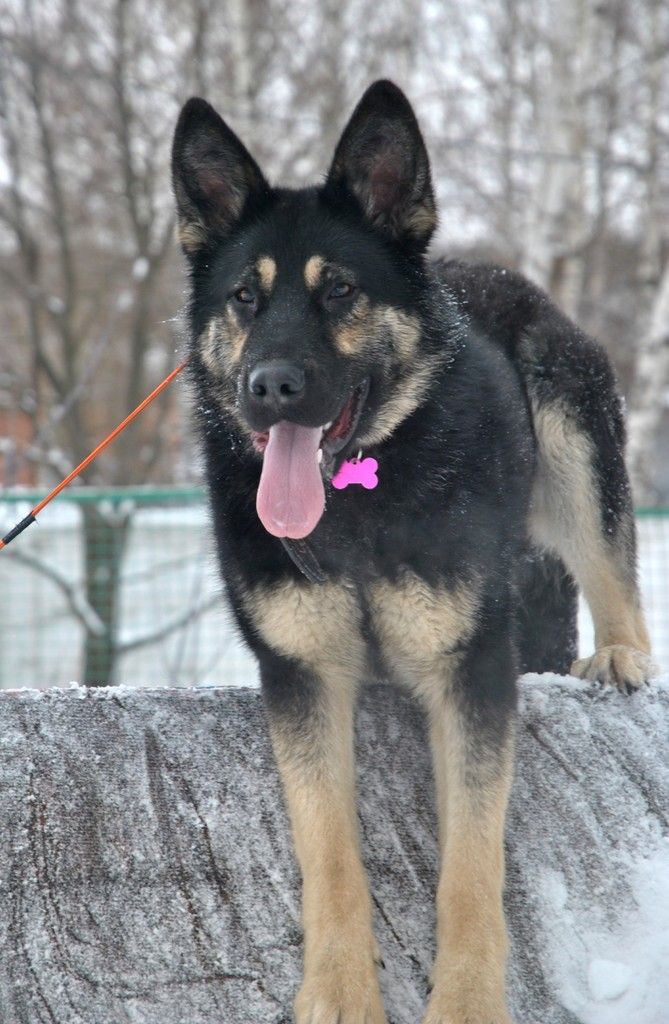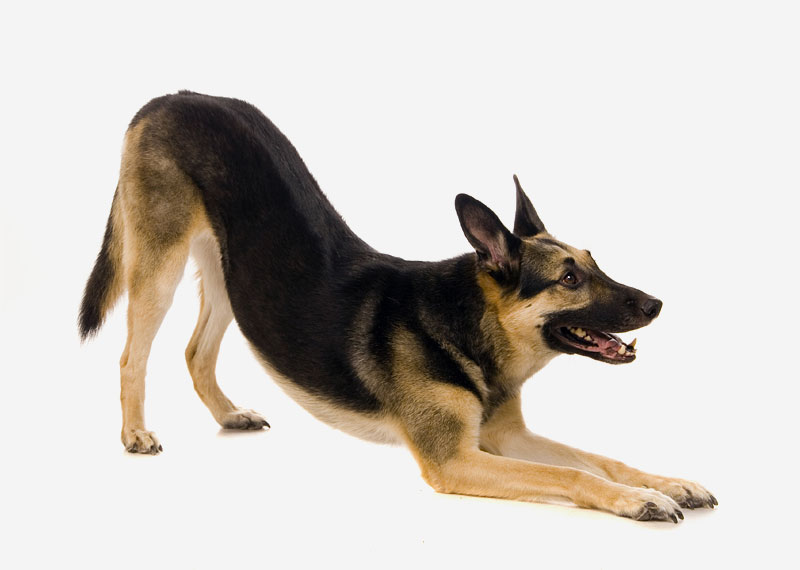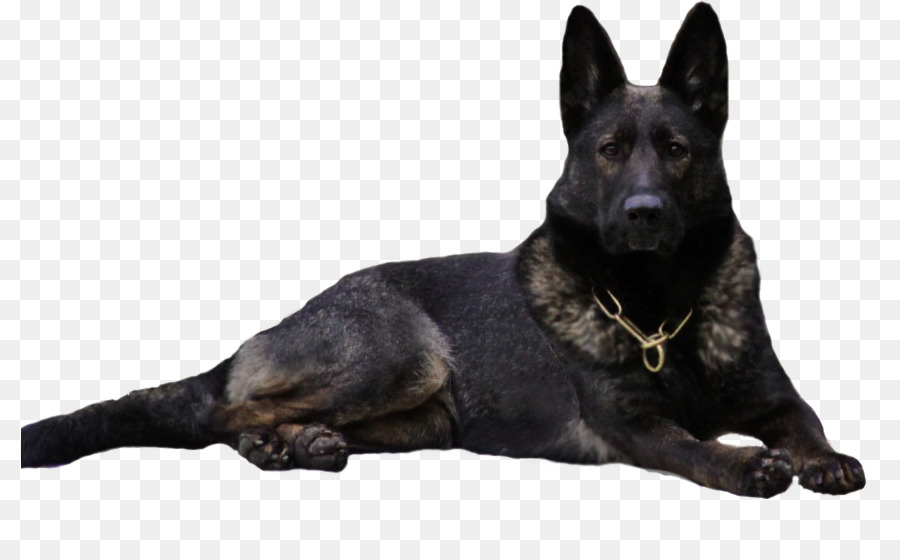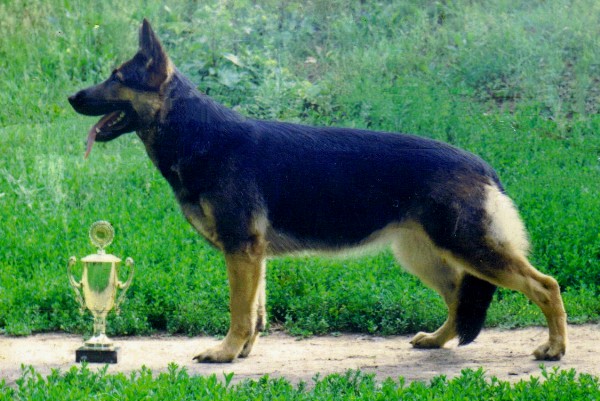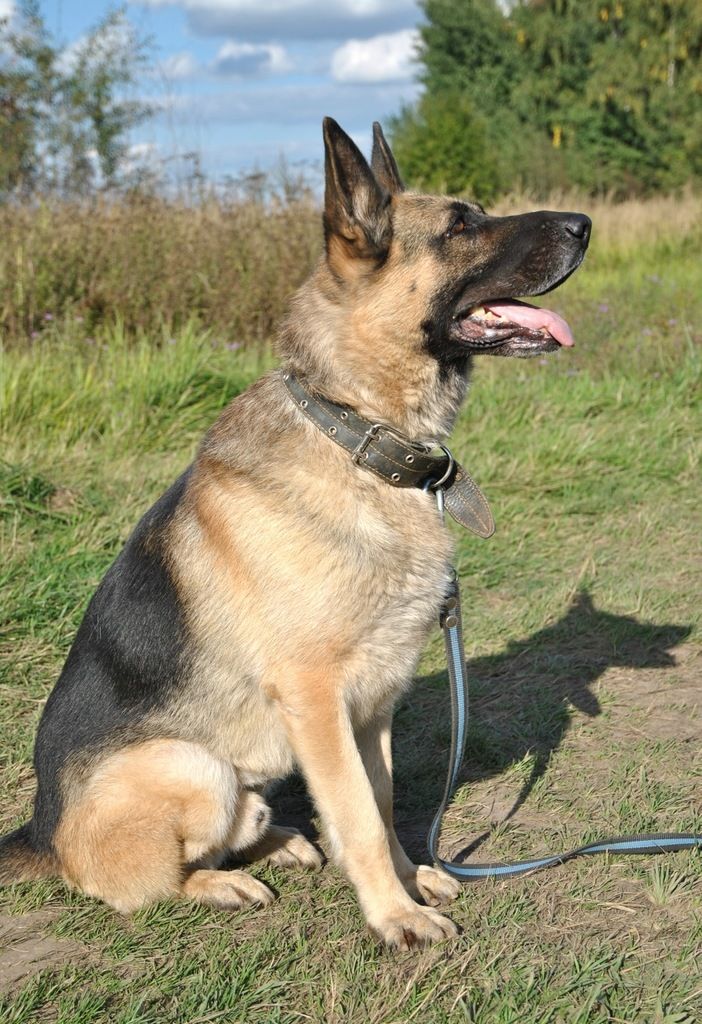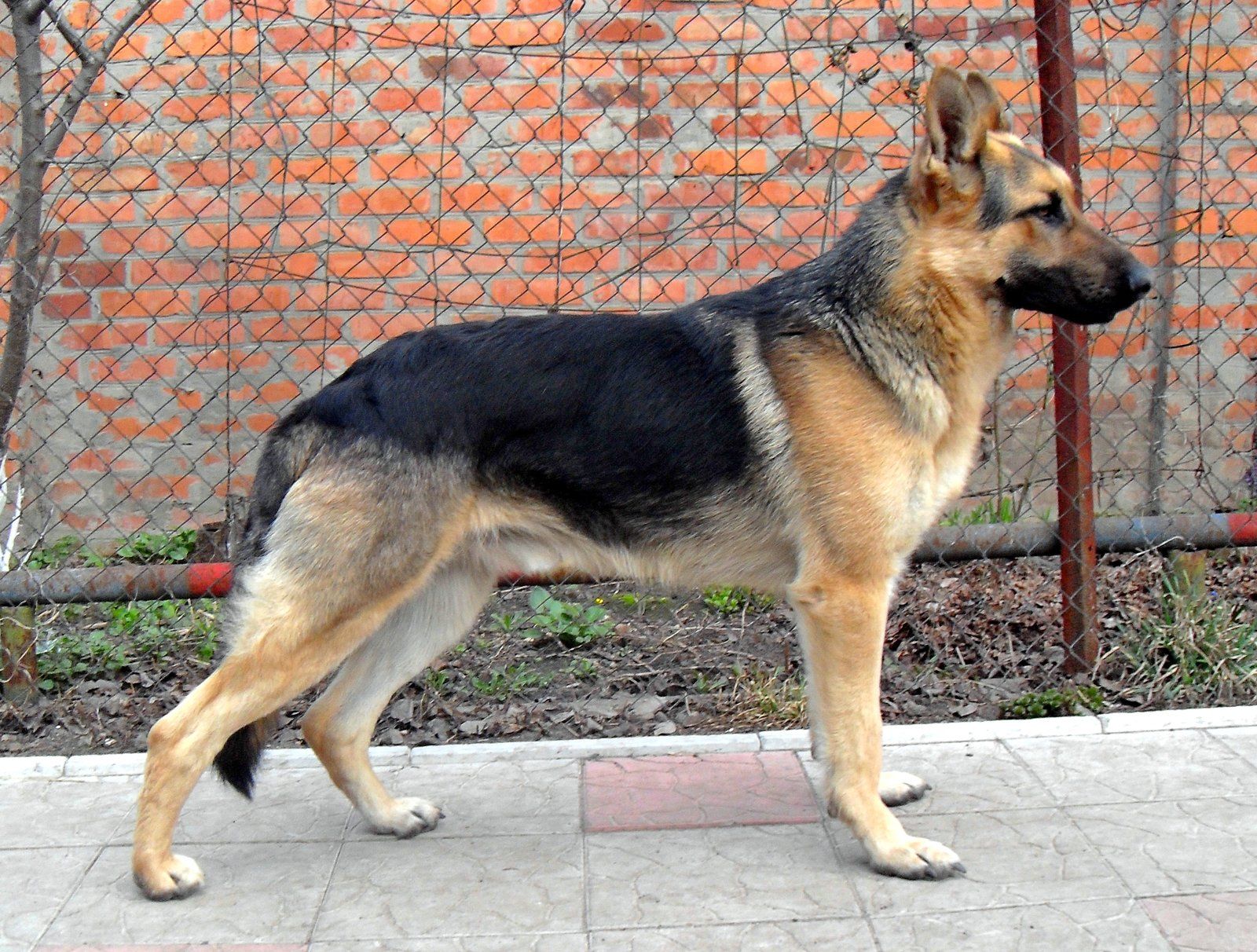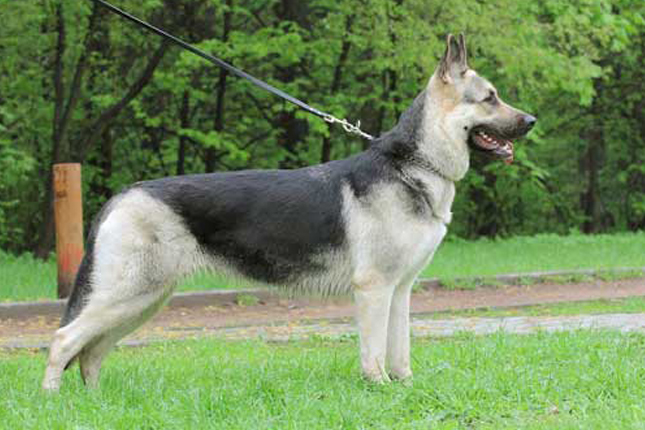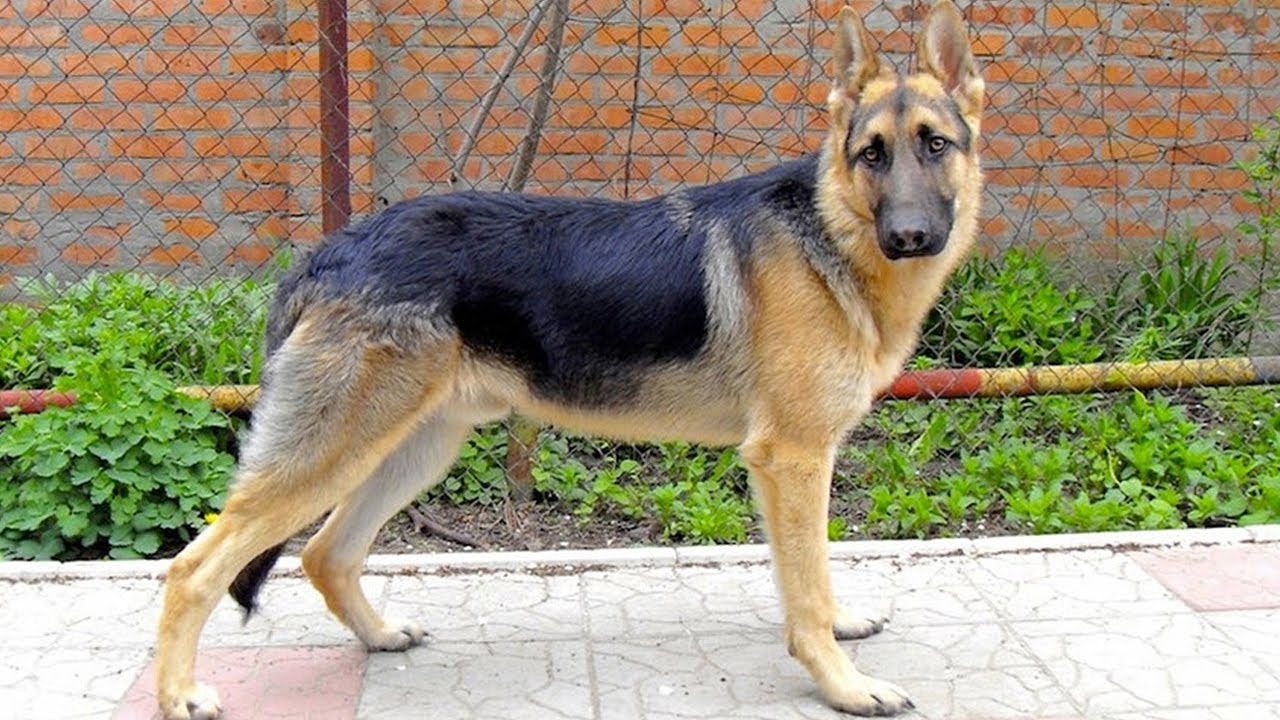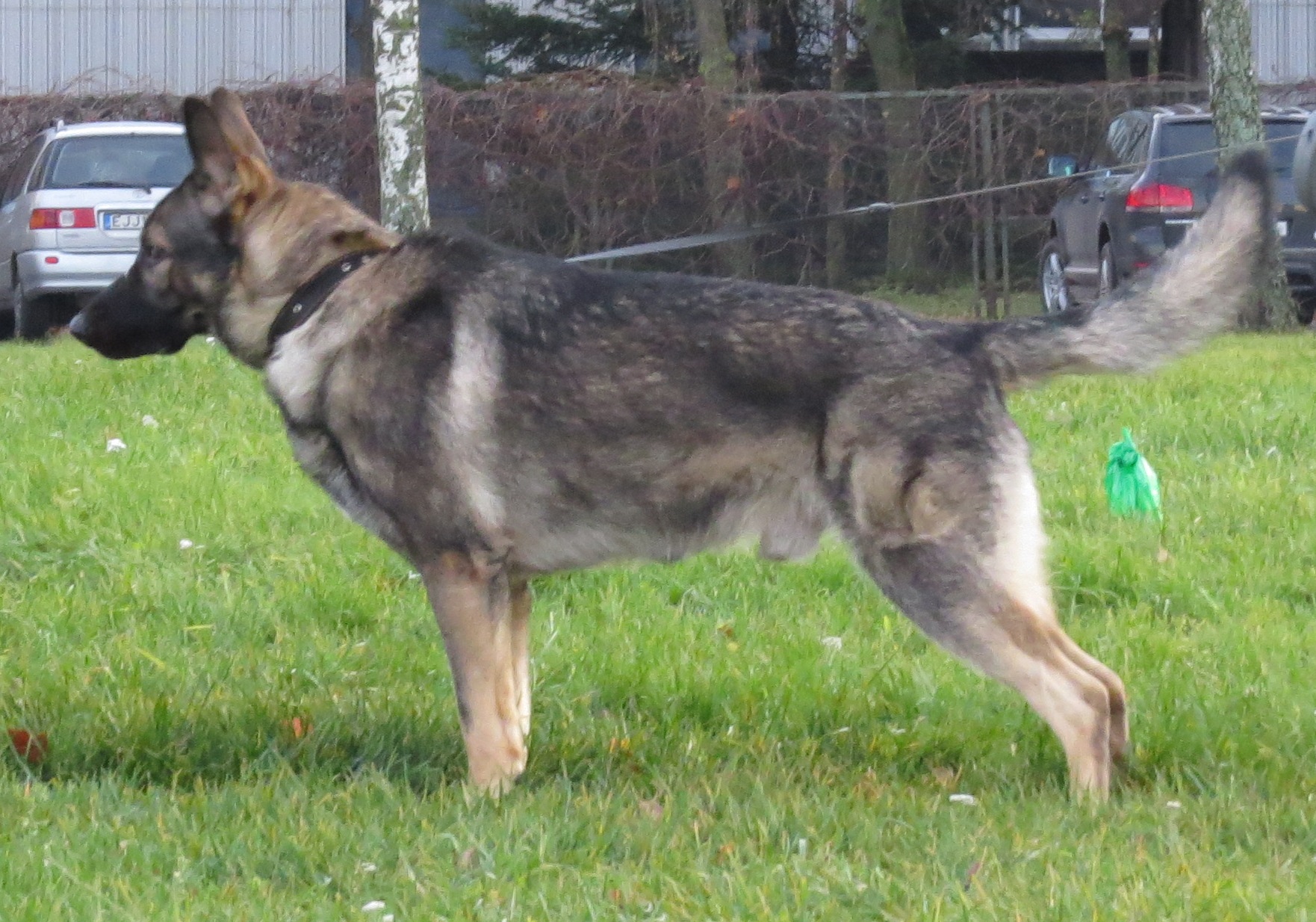 The aspect shows a large to a giant dog, with a height between 26-30 inches ( 66-76 cm) for males and 24-28 inches ( 61-72 cm) for females. His weight can reach 132 pounds ( 60 kg for males) and 110 pounds ( 50 kg) for females. The East-European Shepherd looks very imposing and it is very good to scare the thieves but also to feel protected. His color is mostly black but it can be found also in white or blue colors.
Lifespan and possible health issues
The East-European Shepherd lives between 10-14 years. Good news! These dogs rarely develop serious health issues. They are not hypoallergenic and because of their construction and the fact that the German Shepherd used to have hip dysplasia and elbow dysplasia, the East-European Shepherd does not have ear issues.
Even though you might have a little bit of retention when it comes to buying an East-European Shepherd, there are a lot of advantages regarding this dog that you should take into consideration. While having a playful pet, you will feel safe and protected. :)
Breed Information
Popularity:
#
Origin:
Russia
Breed Group:
None
Size:
Large
Type:
Cross Breed
Life span:
10-14 years
Temperament:
Aggressive
Intelligent
Loyal
Playful
Protective
Height:
Male: 26-30 inches (66-76 cm)
Female: 24-28 inches (61-72 cm)
Weight:
Male: 77–132 pounds (35–60 kg)
Female: 66–110 pounds (30–50 kg)
Colors:
Black
Black & Tan
Blue
White
Litter Size:
4-10 puppies
Puppy Price:
Average $800 - $1000 USD
Breed Characteristics
| | |
| --- | --- |
| Adaptability: | |
| Apartment Friendly: | |
| Cat Friendly: | |
| Child Friendly: | |
| Grooming: | |
| Health Issues: | |
| Intelligence: | |
| Trainability: | |
| Watchdog Ability: | |
Dog names
| Rank | Male | Female |
| --- | --- | --- |
| 1 | Rocky | Sadie |
| 2 | Bear | Chloe |
| 3 | Oscar | Rosie |
| 4 | Jackson | Emma |
| 5 | Gus | Lulu |
| 6 | Bandit | Riley |
| 7 | Jasper | Olive |
| 8 | Hank | Belle |
| 9 | Moose | Millie |
| 10 | George | Sandy |
| 11 | Boomer | Minnie |
| 12 | Joey | Athena |
| 13 | Brutus | Mimi |
| 14 | Ranger | Gigi |
| 15 | Benji | Sassy |
Next » English Shepherd