Drentse Patrijshond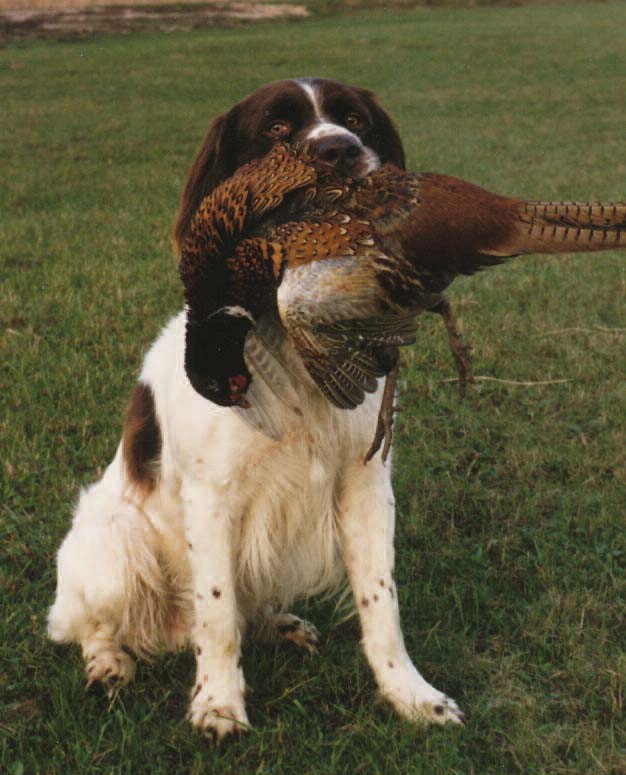 Overview
The Drentse Patrijshond (Drent for short), while not looking particularly striking, has quite the history. Originally bred as farmers' dogs, they carted goods to the market, kept pests off the farm, and hunted game. They are beautiful dogs that are very intelligent. So let's look into them a bit more:
History
Drents have been around for almost 400 years. The original Drents reportedly came from Spain but were largely bred in Sweden during the 16th century. This incredibly versatile dog had three distinct jobs: protect the farm, hunt game, and play with the children. These friendly dogs will ceaselessly pursue game, but also alert the family of any visitors (without showing any aggression), and serve as a companion to the family.
Drentse Patrijshond was officially recognized as a breed by the Dutch Kennel Club in 1943
What's Their Temperament?
Drents make wonderful family dogs. They are great with children and other dogs alike. They are not particularly aggressive to strangers but will notify the family if someone comes onto the property.
Drents are highly intelligent and are very high energy. These do not necessarily dog for new owners or people who do not have the time to play. Despite their high energy, Drents aren't particularly intense or aggressive when restless. It is more likely they will become playful or wish to go for a walk.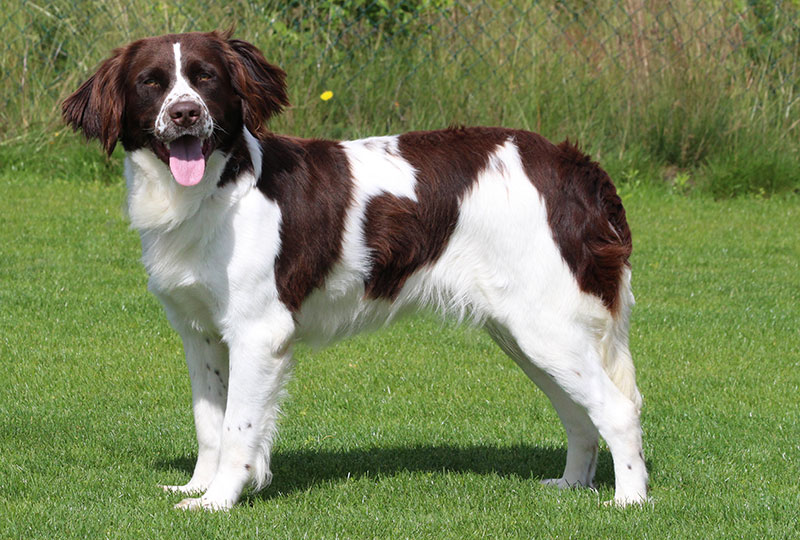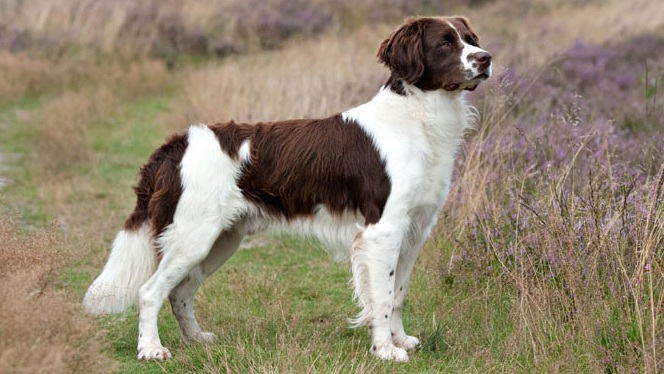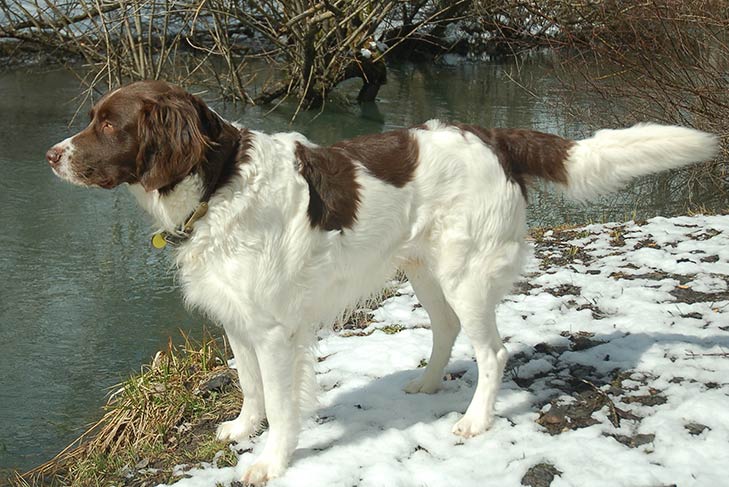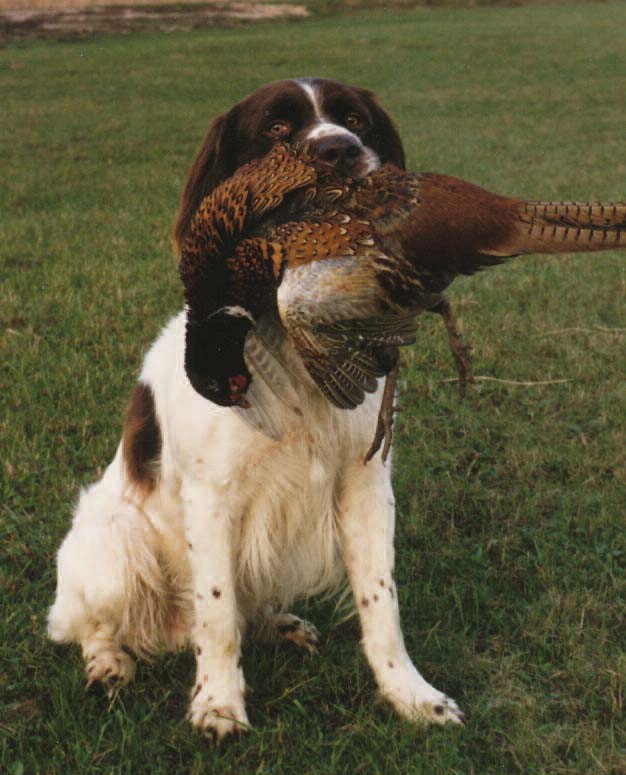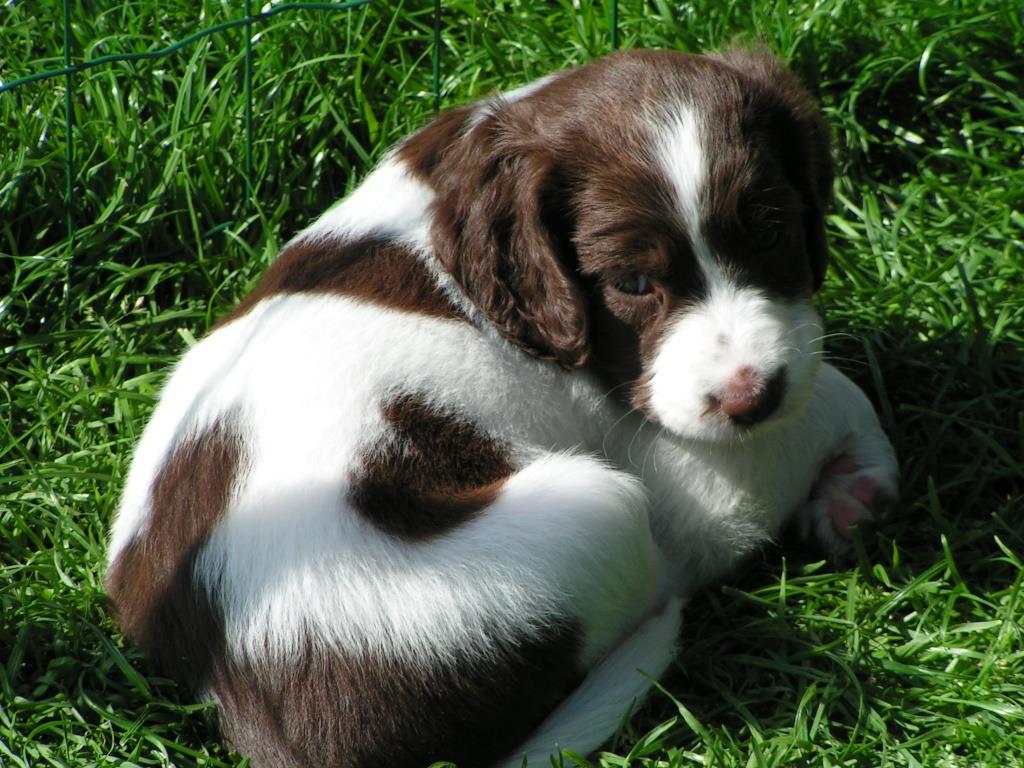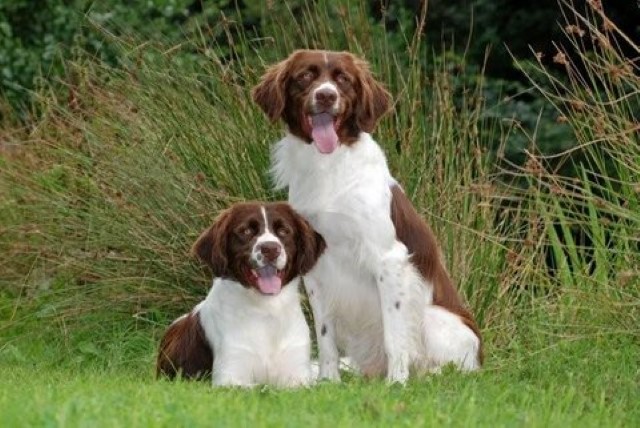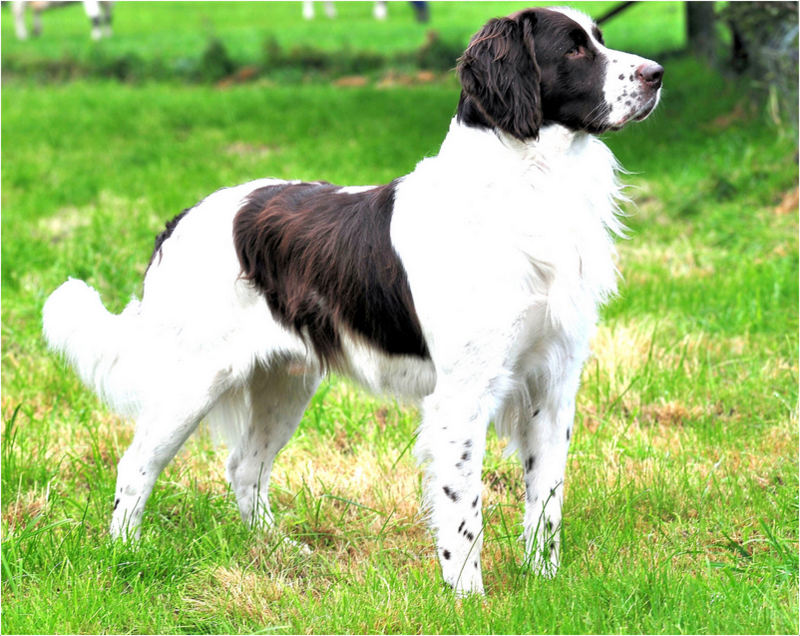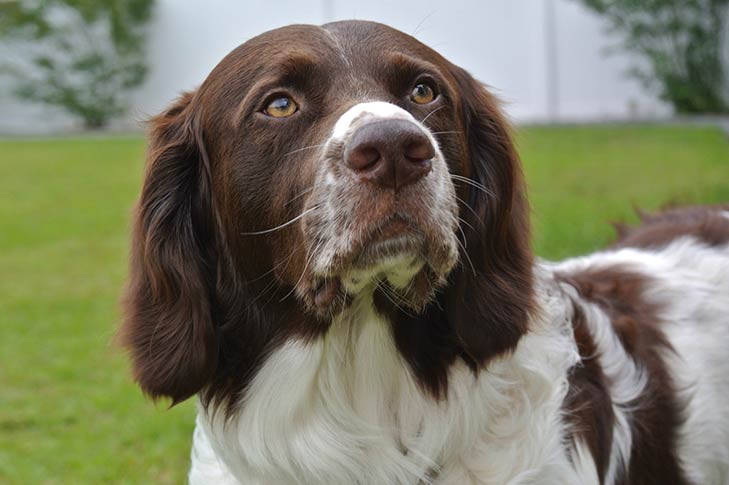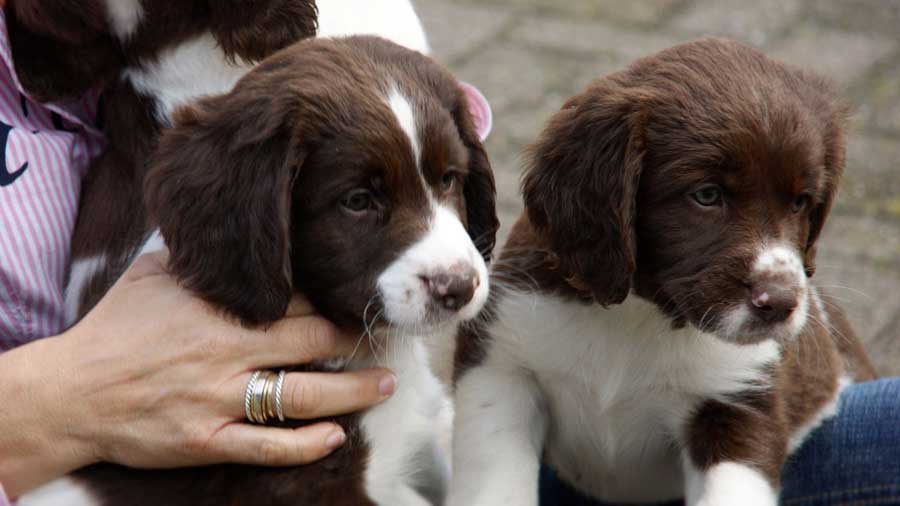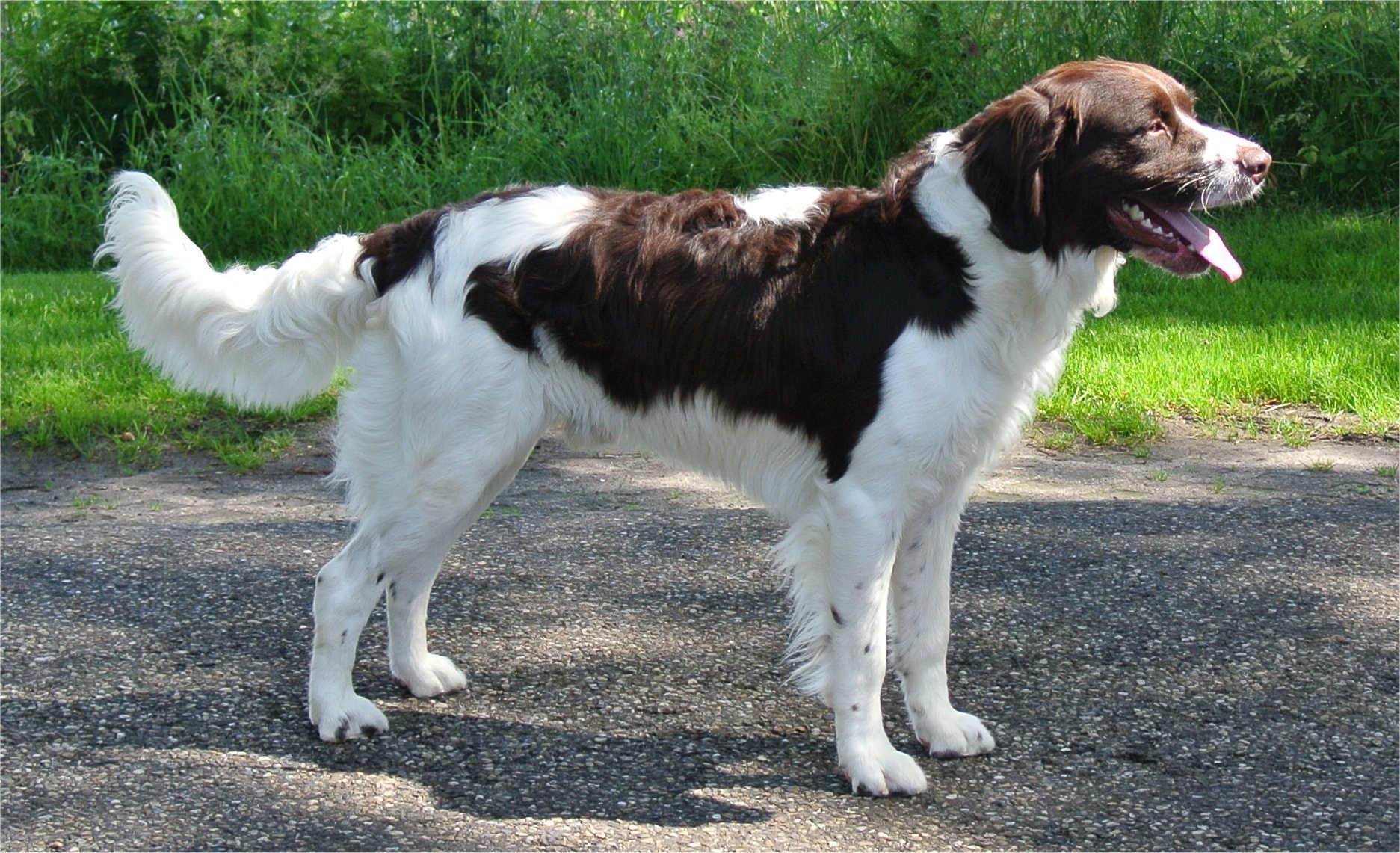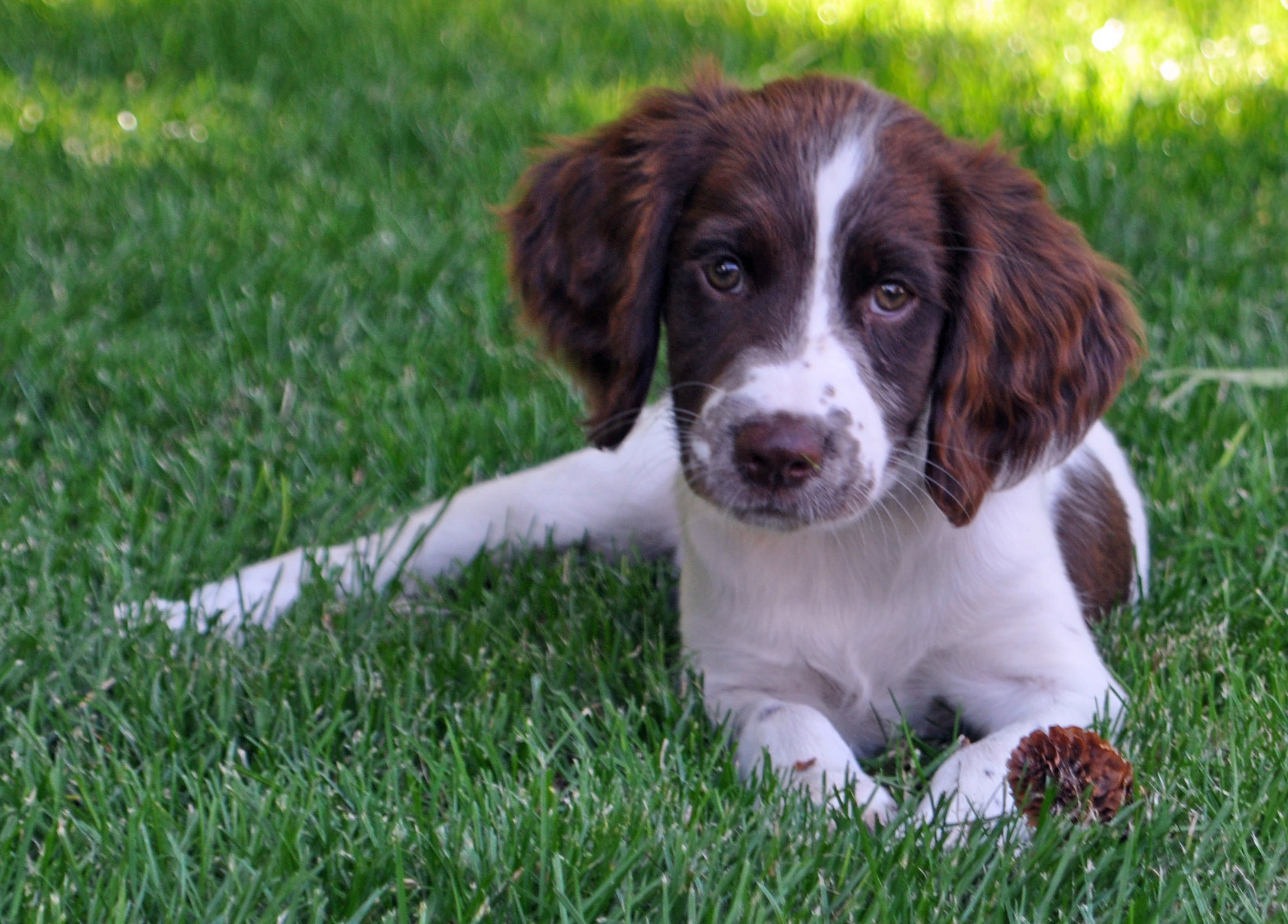 How Long do They Live?
Because Drents are a medium-sized dog, they have a medium-sized life span. You'll find that they often live around 12-14 years. Several different factors also contribute to a dog's life-span such as a propensity for overeating or how active your dog is. Drents usually don't tend to overeat and stay fairly active so you most likely won't have to worry about your dog packing on unnecessary pounds. These dogs are also in general very healthy dogs; there aren't many health issues you need to worry about.
Do They Shed a lot?
Drents have a single coat that they shed twice a year. Their half-long fur doesn't require much more maintenance than a weekly brushing. In terms of grooming, these are relatively low maintenance dogs so you can get away with skipping a week or two every so often.
In Conclusion...
Drents are great family dogs. They're highly active, but love to curl up with you on the couch after a long day. If you're looking for a dog to get your children, this breed would be an excellent addition to your family.
Breed Information
Popularity:
#
Origin:
Netherlands
Breed Group:
Gun Dog (UKC)
Size:
Medium to Large
Type:
Purebred
Life span:
12-14 years
Temperament:
Companionable
Fearless
Intelligent
Loyal
Obedient
Sweet-Tempered
Height:
Male: 23–25 inches (58–63 cm)
Female: 22–24 inches (55–60 cm)
Weight:
Unknown
Colors:
Brown & White
Orange & White
Tri-color
Litter Size:
2-7 puppies
Puppy Price:
Average $500 - $700 USD
Breed Characteristics
| | |
| --- | --- |
| Adaptability: | |
| Apartment Friendly: | |
| Cat Friendly: | |
| Child Friendly: | |
| Grooming: | |
| Health Issues: | |
| Intelligence: | |
| Trainability: | |
| Watchdog Ability: | |
Dog names
| Rank | Male | Female |
| --- | --- | --- |
| 1 | Lucky | Lilly |
| 2 | Jax | Lady |
| 3 | Sam | Annie |
| 4 | Bo | Harley |
| 5 | Apollo | Charlie |
| 6 | Boomer | Minnie |
| 7 | Joey | Athena |
| 8 | Peanut | Trixie |
| 9 | Chance | Peanut |
| 10 | Oreo | Macy |
| 11 | Prince | Fiona |
| 12 | Chase | Bonnie |
| 13 | Bubba | Nina |
| 14 | Bruce | Heidi |
| 15 | Chewy | Nikki |
Next » Drever