Cotonese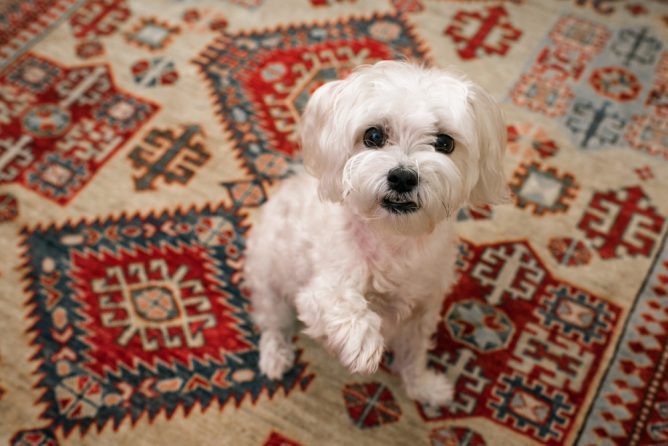 Overview
The Cotonese is one of the most popular designer dog species bred from the Coton de Tulear and the Maltese. Their characteristic white curly fur and small size make them some of the most adorable and lovable pets to have around. They can also vary in colour and appearance even within the same litter, with colours ranging from crème to white and varying height and lengths of coat. With an average height of 20 inches and weighing about 10 pounds, cotonese are easy to carry around and care for.
Their petite frame has also made them preferable for people living in apartments and other closed spaces. Another characteristic of their appearance is their long fur, which tends to cover their ears, to the point of hiding them altogether. They also have dark-coloured eyes and nose, which usually contrasts which the white or crème colour of their body.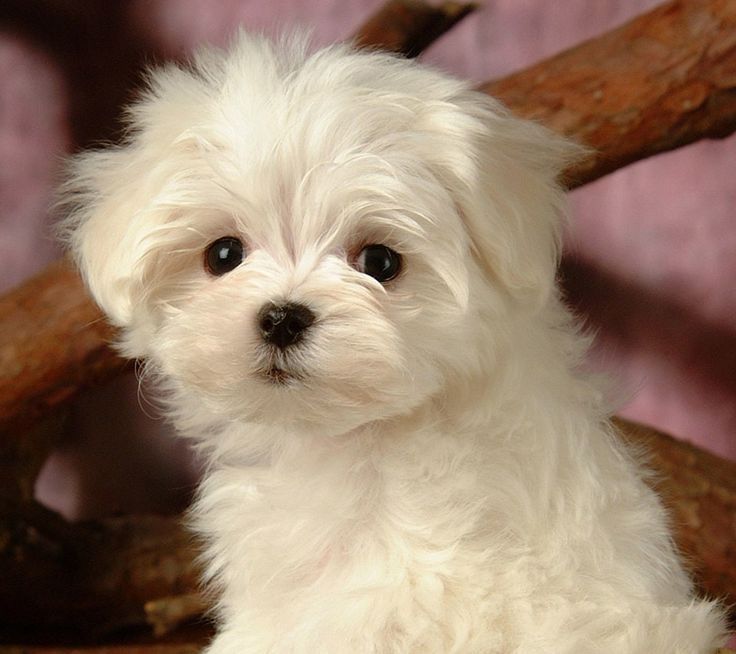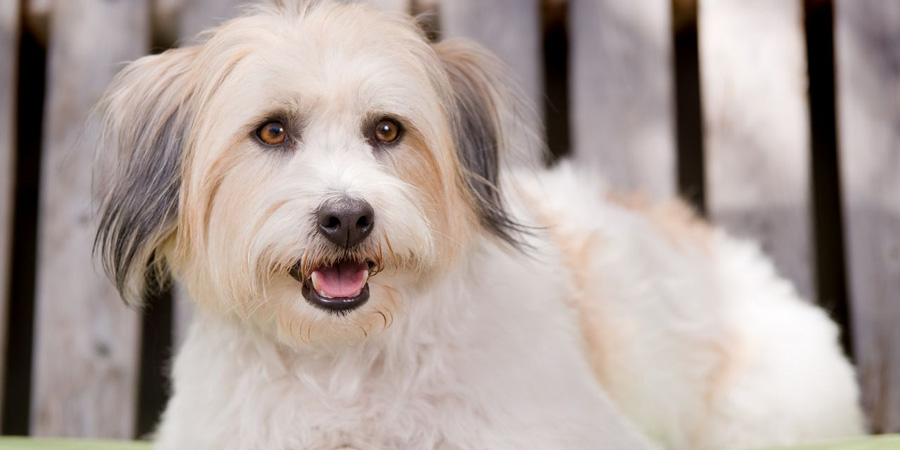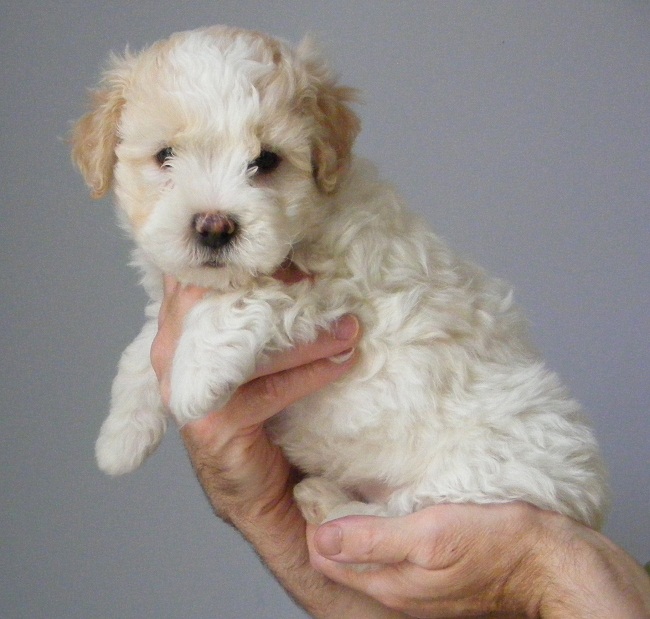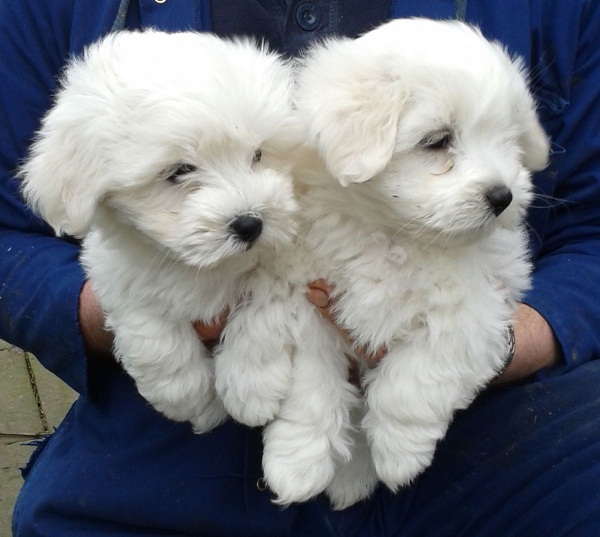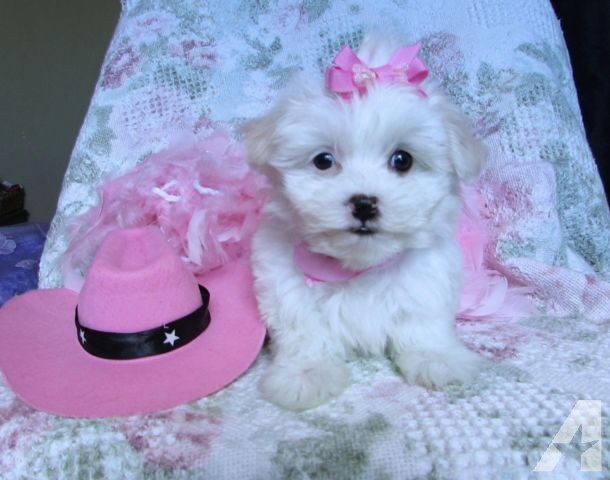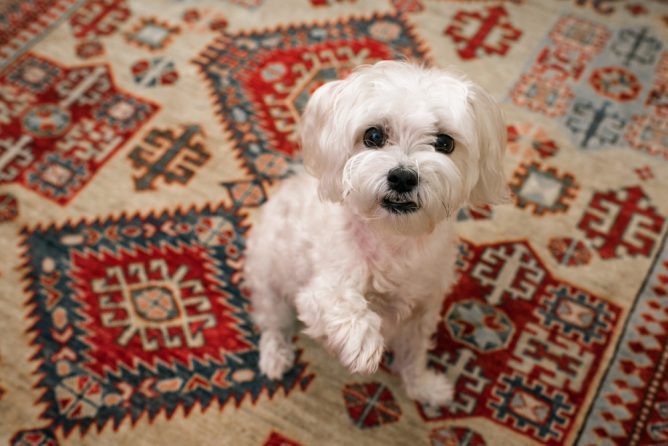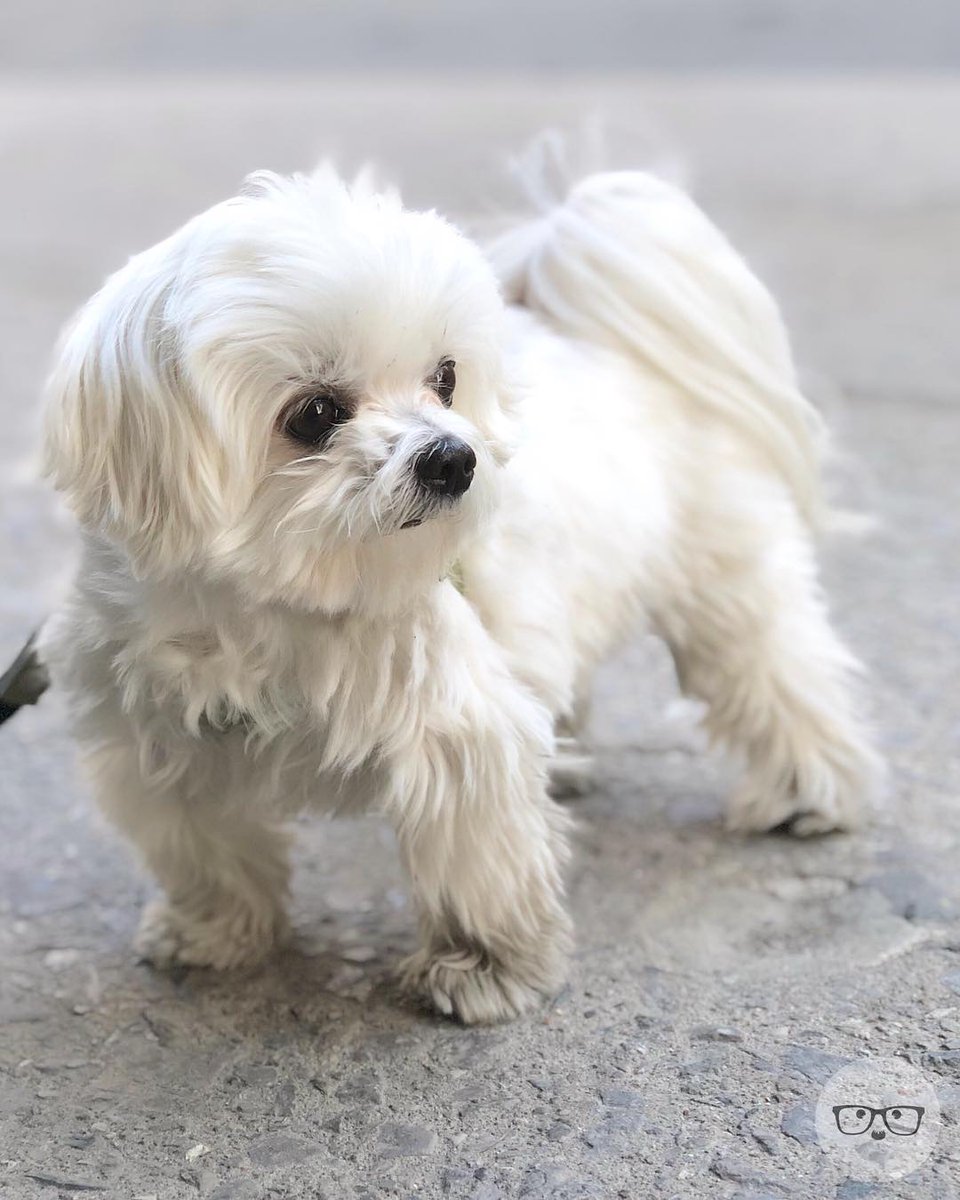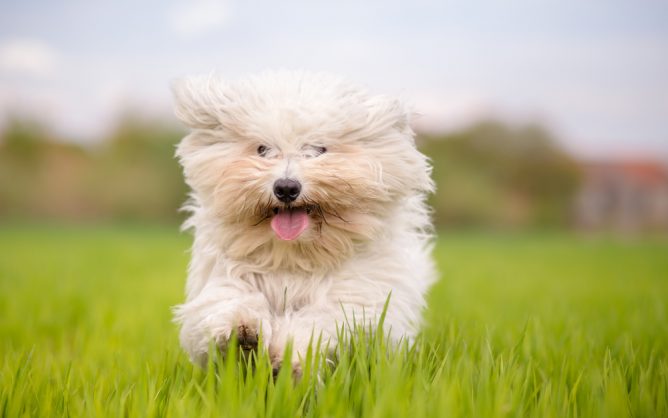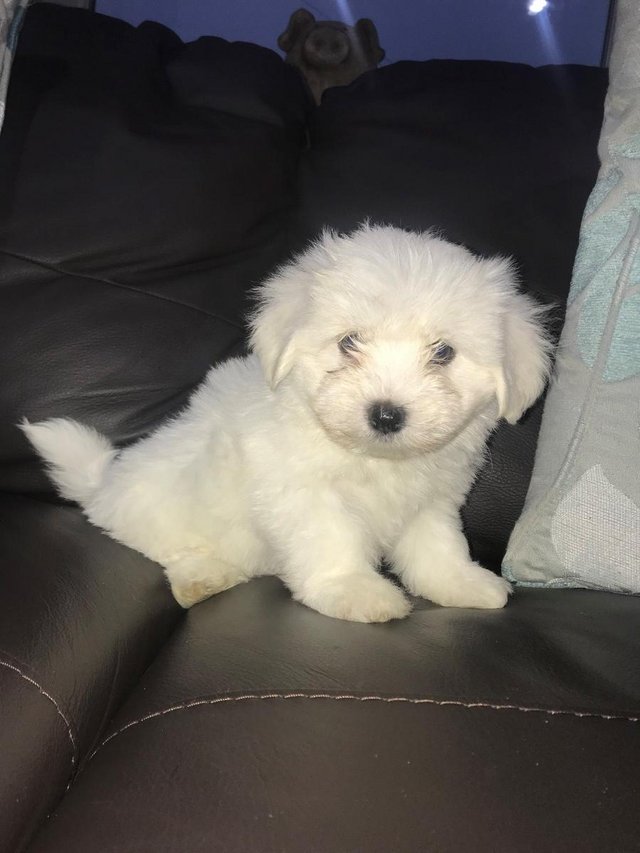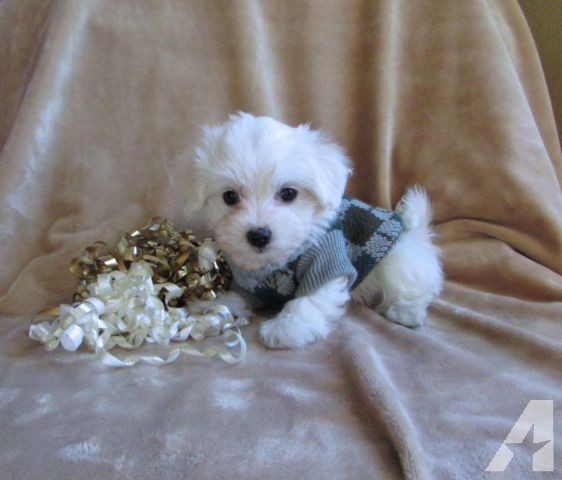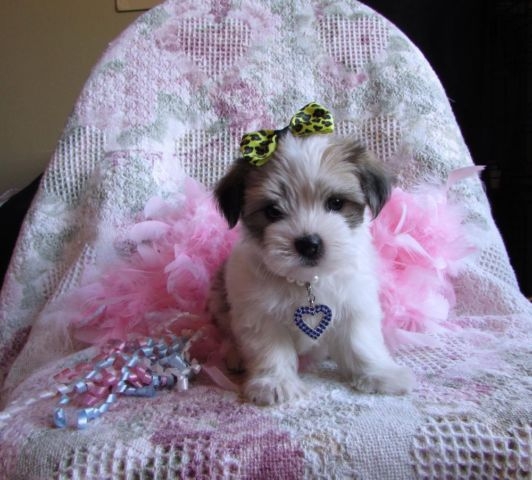 Temperament
If the temperament of their parent breeds is anything to go by, then cotonese are likely to be adorable and total sweethearts to have around. Cotonese have a laid-back attitude, which makes them easy to train and work with. For easy handling, start with basic training such as walking on a leash and potty training. Once the puppy has mastered all the basic tasks, it will be easier to transition to the more sophisticated commands. The cotonese are known to be eager to please their owners and always desiring to be beside their masters which makes them ideal companions to have around.
They alternate between playful exuberance and calm, silent companionship where they will be contented with sit at your feet or lie next to you. When trained and socialized, they are usually good choices for taking care and giving company to seniors and children. Their willingness to please you also means that they do not like it when they are left alone. However, this is not so much of a problem, given their portability and how easy it is to move around with them. Cotonese does not have a tendency to bark. However, when excited, scared or seeing something new, you will notice them produce a few yips to alert you.
Life expectancy
The cotonese is a recent breed of designer dogs, which means that the life expectancy has not yet been accurately determined. However, a good diet and care have been observed to get them to 10 or 13 years. We have seen that their size makes them preferable in small homes and apartments. However, in such a case, you need to ensure they go outside regularly and get enough exercise as this can improve their health and life expectancy
Breed Information
Popularity:
#
Origin:
Breed Group:
Size:
Small
Type:
Cross Breed
Life span:
13-15 years
Temperament:
Affectionate
Alert
Cheerful
Energetic
Intelligent
Loving
Playful
Responsive
Social
Height:
8-12 inches (20-30 cm)
Weight:
6-15 pounds (3-7 kg)
Colors:
Cream
White
Litter Size:
3-5 puppies
Puppy Price:
Average $400 - $600 USD
Breed Characteristics
| | |
| --- | --- |
| Adaptability: | |
| Apartment Friendly: | |
| Cat Friendly: | |
| Child Friendly: | |
| Grooming: | |
| Health Issues: | |
| Intelligence: | |
| Trainability: | |
| Watchdog Ability: | |
Dog names
| Rank | Male | Female |
| --- | --- | --- |
| 1 | Bear | Chloe |
| 2 | Buster | Gracie |
| 3 | Winston | Ginger |
| 4 | Jackson | Emma |
| 5 | Marley | Maddie |
| 6 | Ollie | Dixie |
| 7 | Bo | Harley |
| 8 | Gunner | Josie |
| 9 | Benny | Allie |
| 10 | Brutus | Mimi |
| 11 | Coco | Lacey |
| 12 | Brady | Penelope |
| 13 | Cash | Delilah |
| 14 | Bruce | Heidi |
| 15 | Chewy | Nikki |
Next » Cairmal