Cane Corso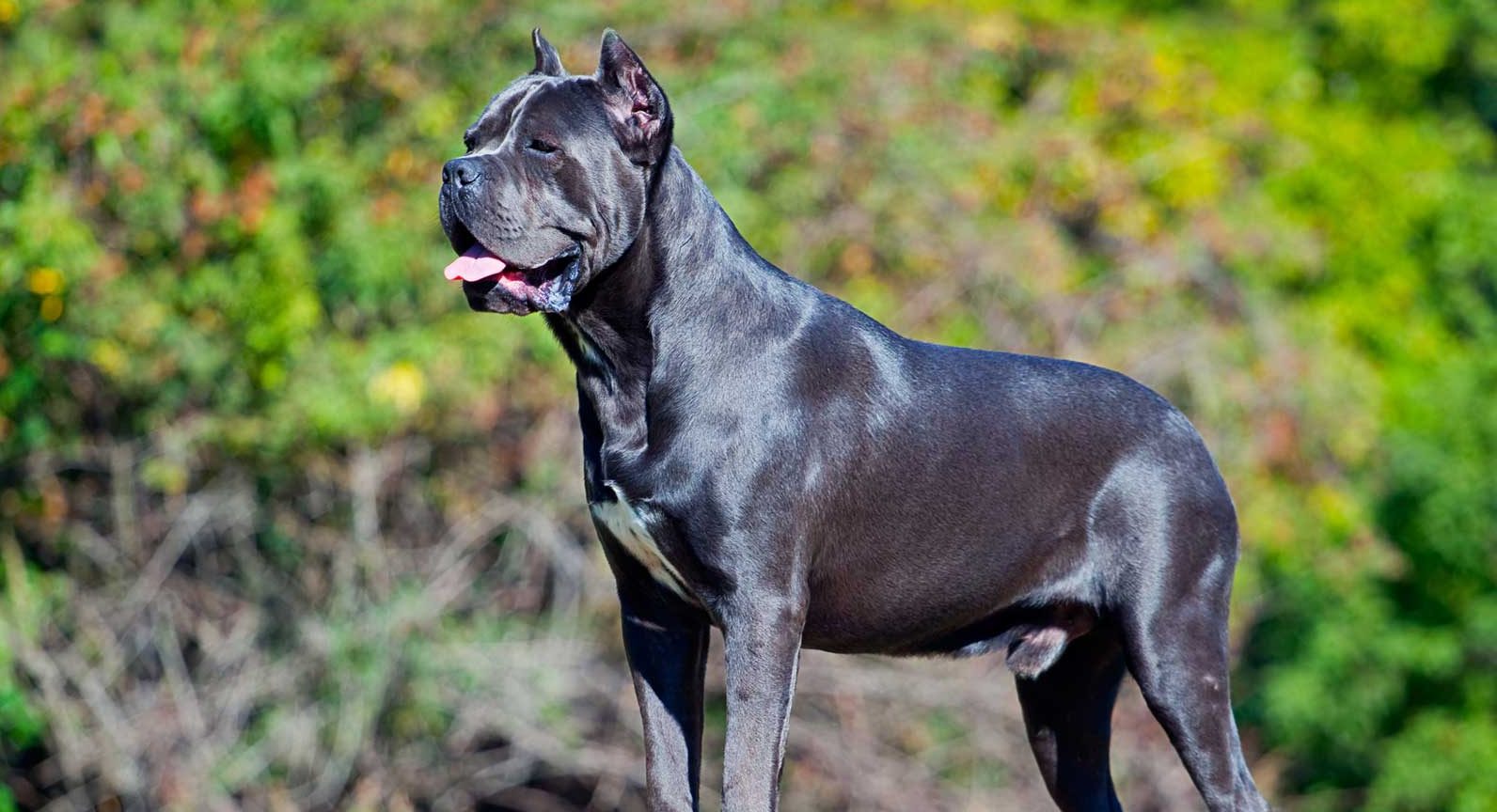 Overview
The Cane Corso is a large and powerful breed of dog that originated in Italy. They were originally bred for hunting, guarding, and protecting property.
Temperament
The Cane Corso is a loyal and protective breed, often forming close bonds with their owners. They are also known for their intelligence and ability to learn quickly, making them well-suited for tasks such as obedience and protection work. Additionally, Cane Corsos are calm and confident, which makes them an excellent family companion.
Lifespan
The Cane Corso has a lifespan of around 9-12 years, which is typical for a large breed.
Shedding
Cane Corsos have a short and dense coat that sheds moderately. Regular grooming is necessary to maintain their coat's health and cleanliness, including weekly brushing and occasional bathing. They also require regular trimming of their nails, cleaning of their ears, and brushing of their teeth.
Training
Cane Corsos are intelligent and respond well to positive reinforcement training techniques. They are strong-willed and require a firm and consistent hand in training. Early socialization and training are crucial to ensure they develop into well-behaved and well-adjusted adults. Cane Corsos also excel in protection work, as they are naturally protective of their families.
Puppy
Cane Corso puppies require socialization and training from an early age to ensure they develop into well-behaved adults. They are energetic and playful, so it's essential to provide them with plenty of exercise and mental stimulation. Cane Corso puppies also need plenty of attention and affection from their owners to build a strong bond.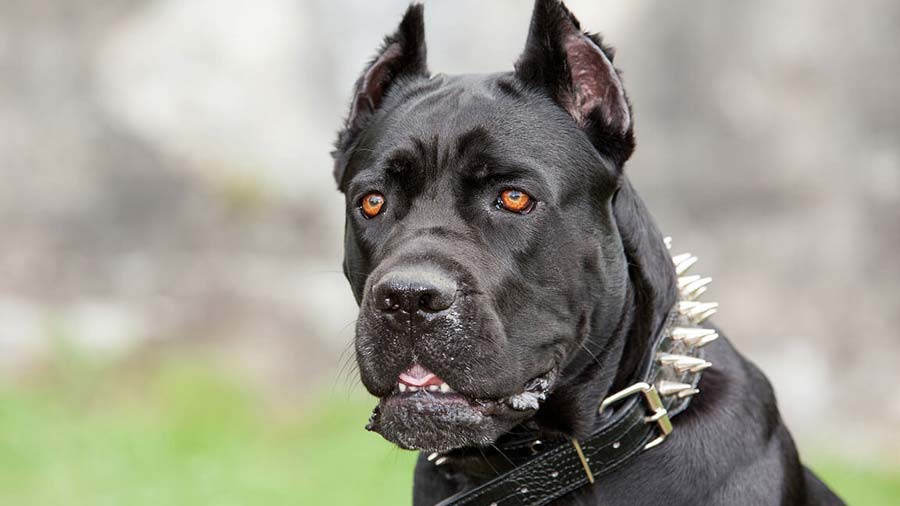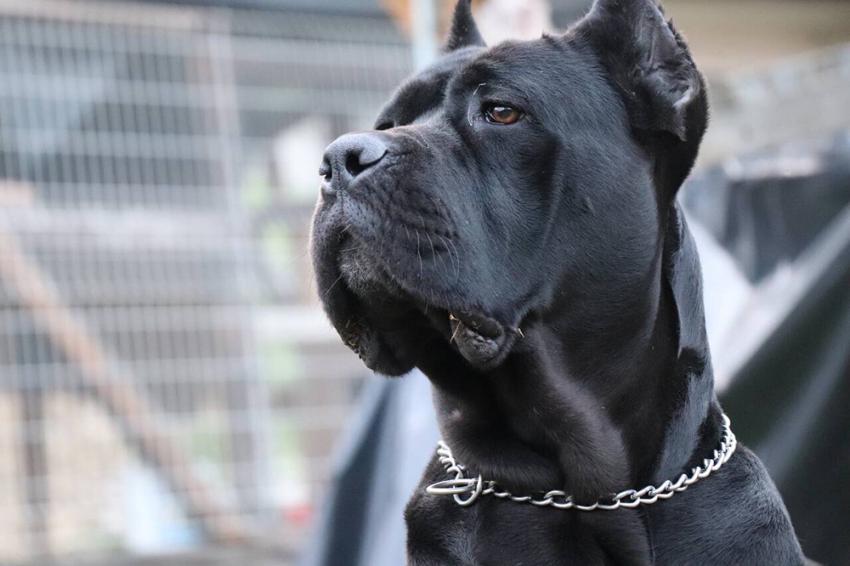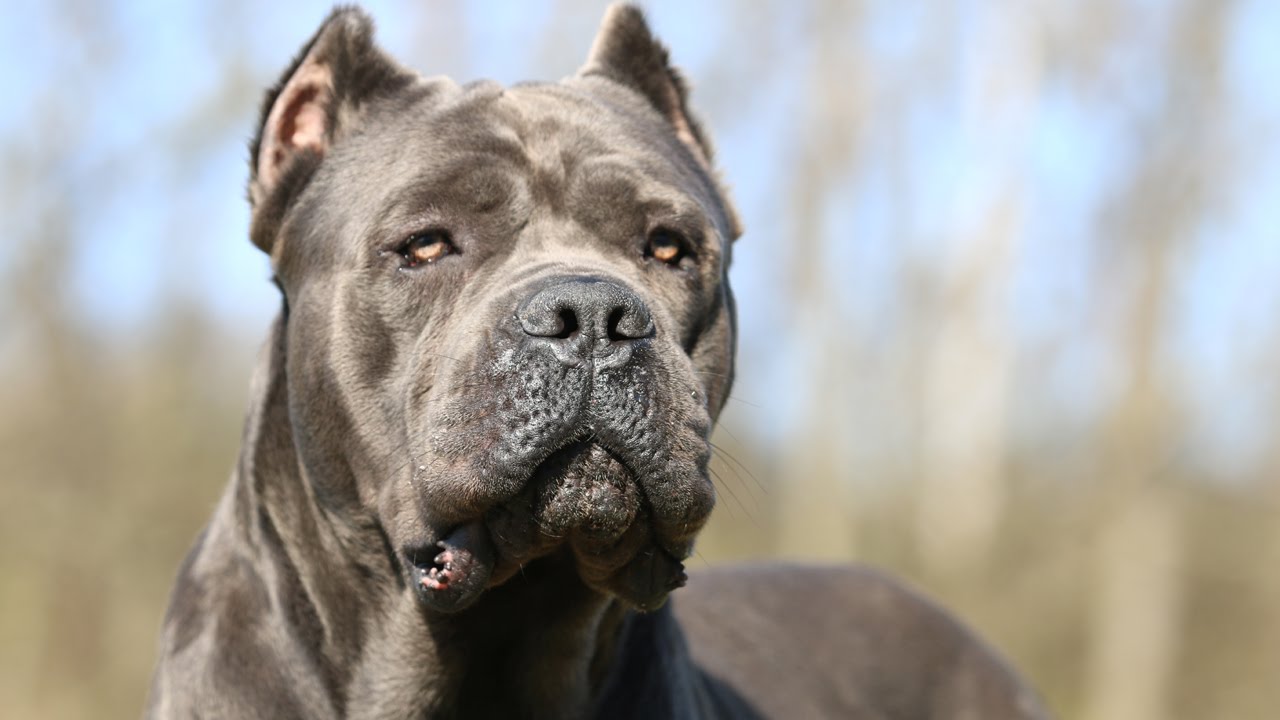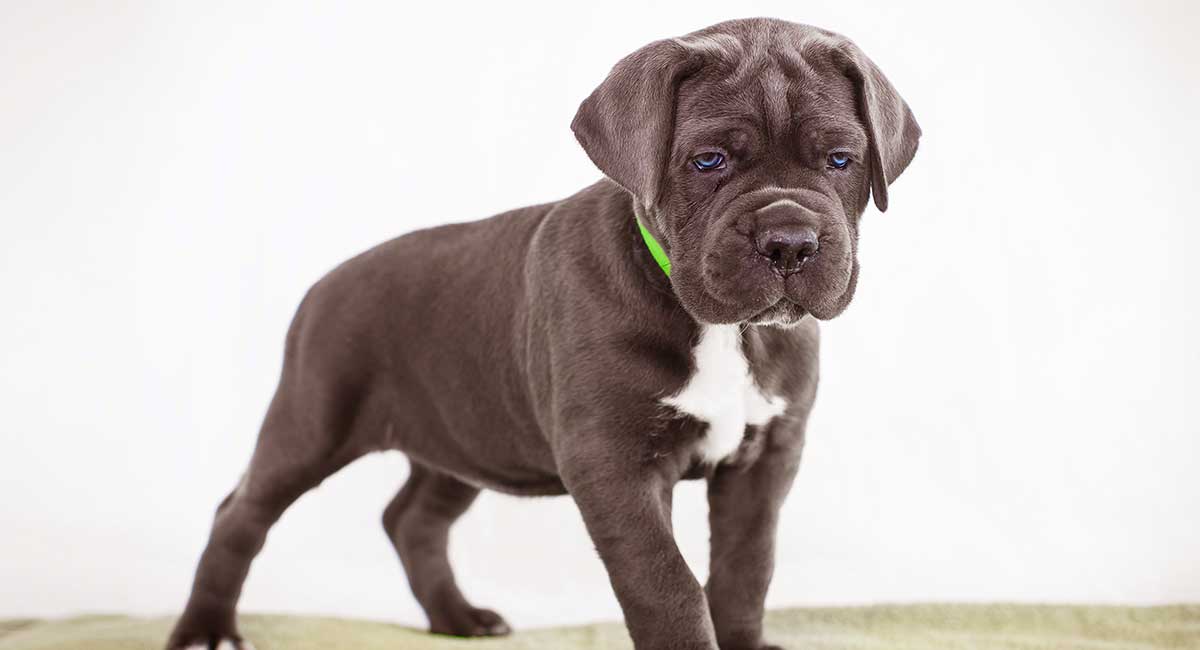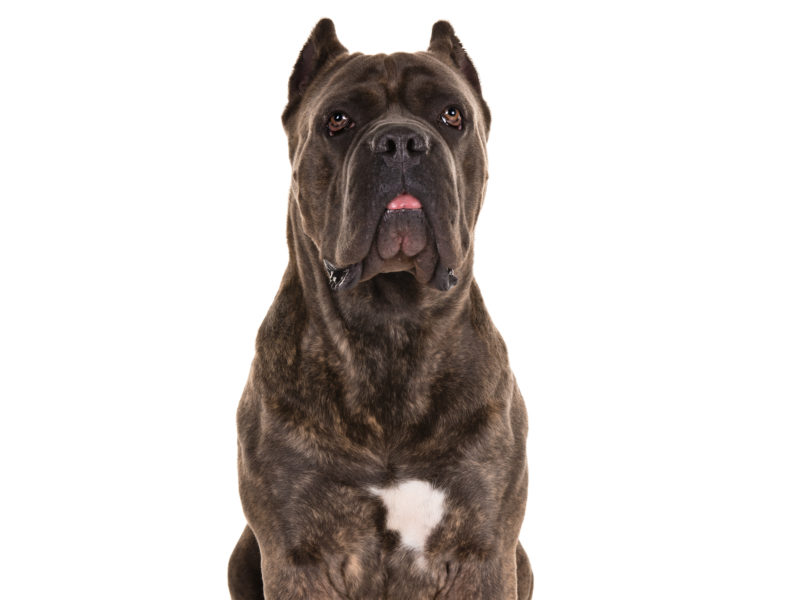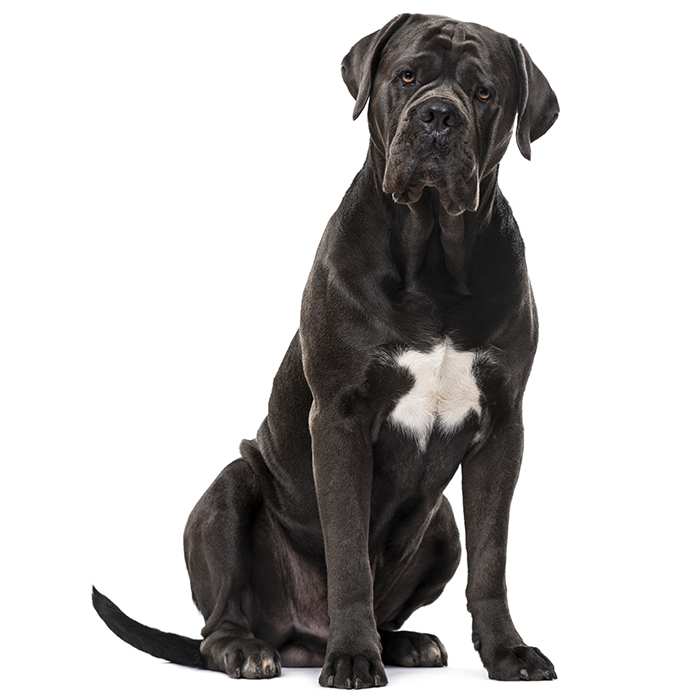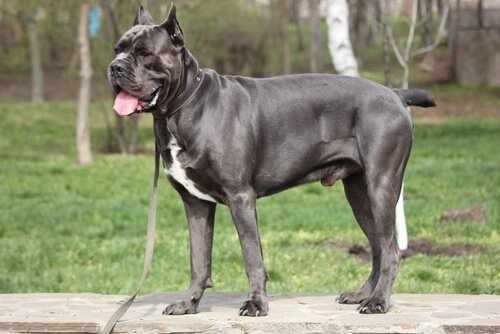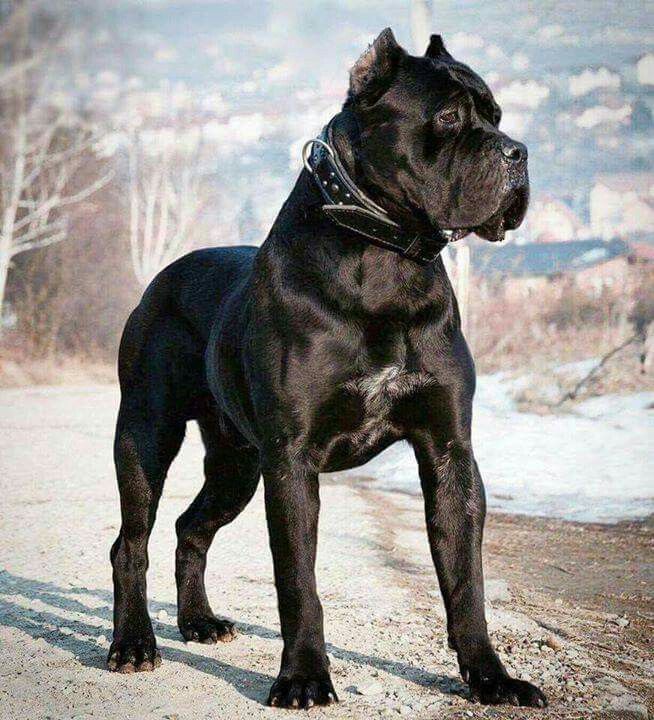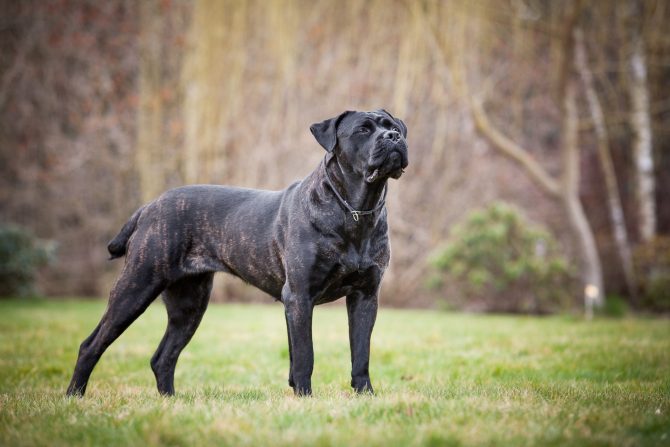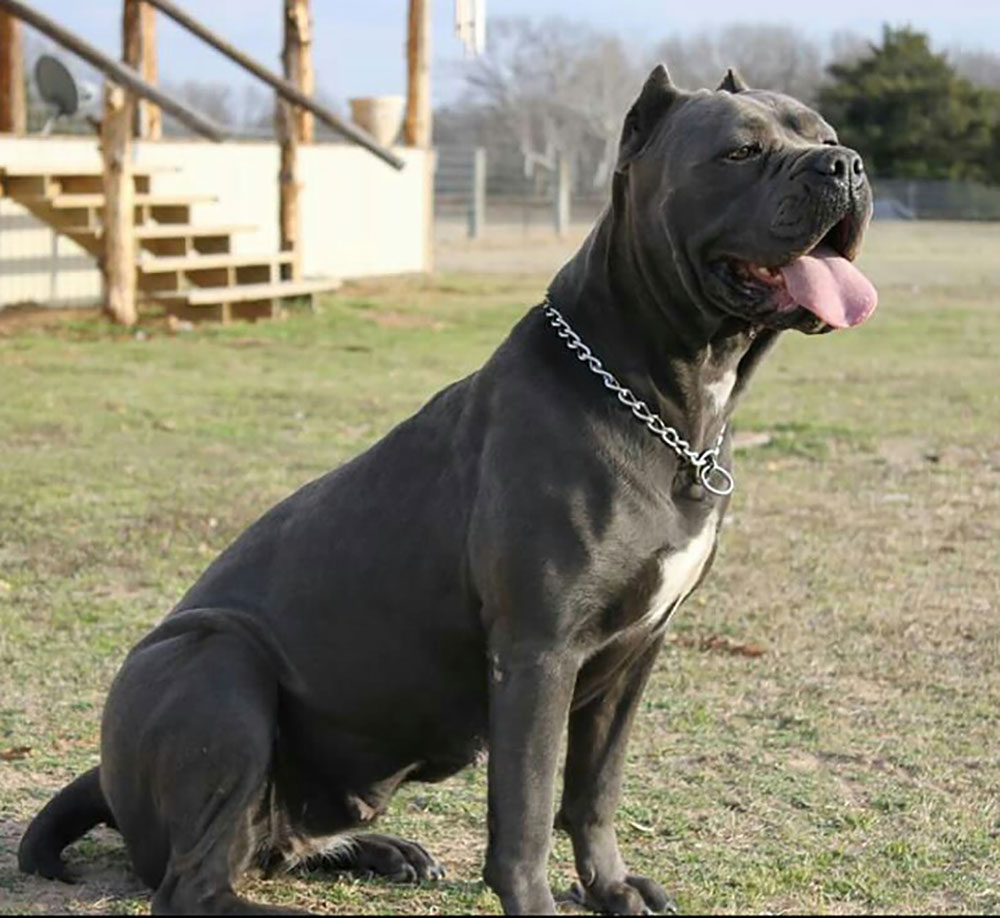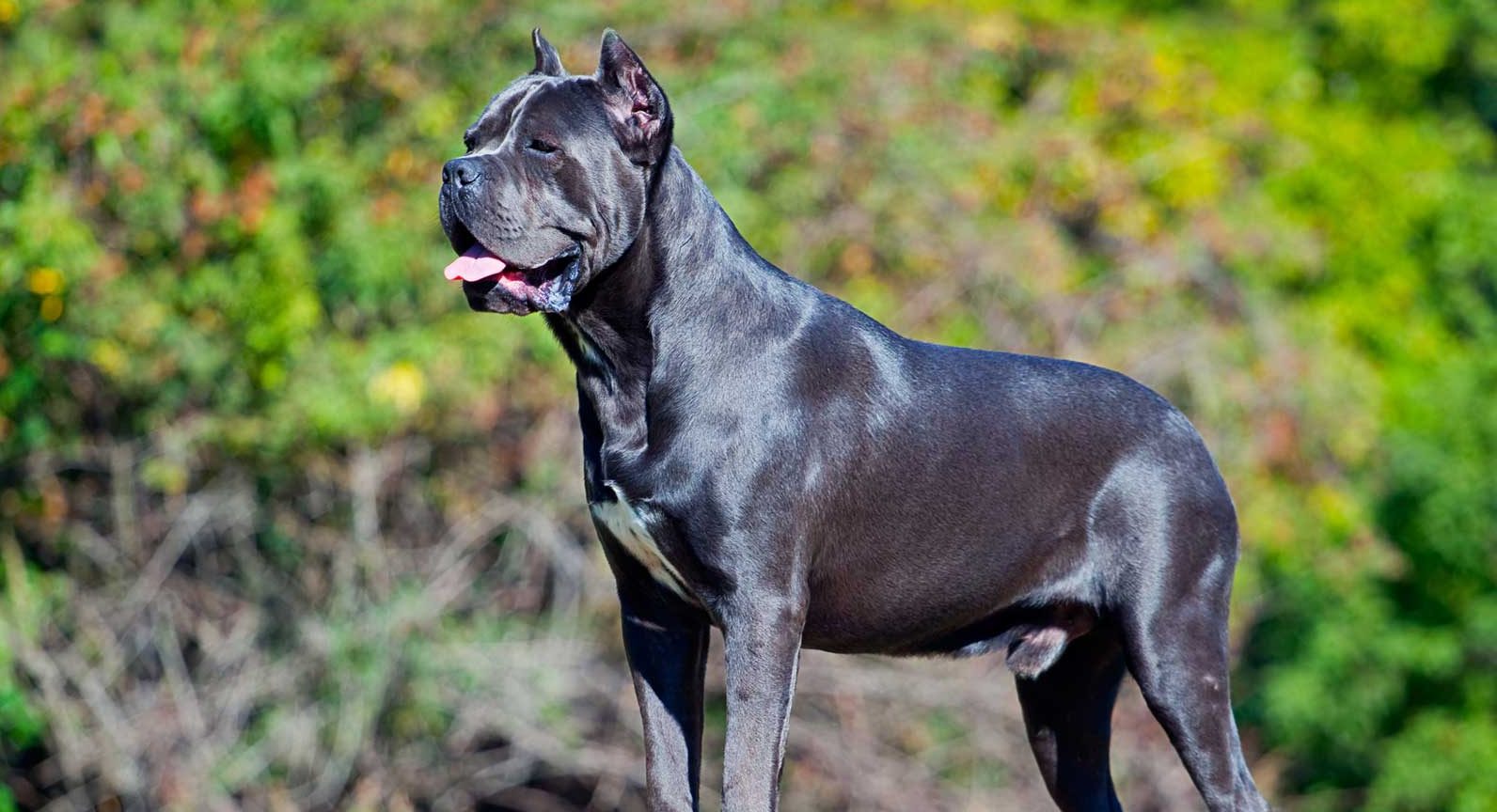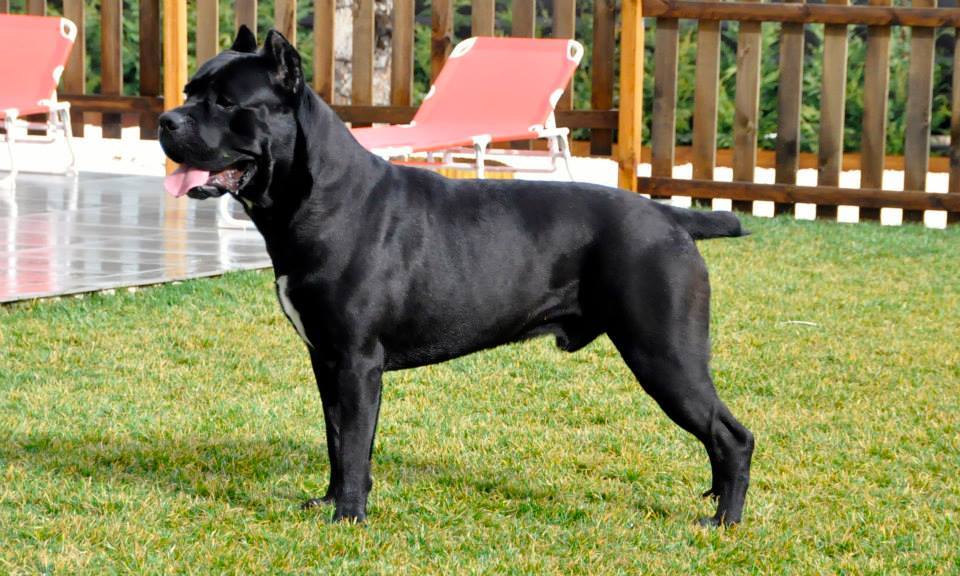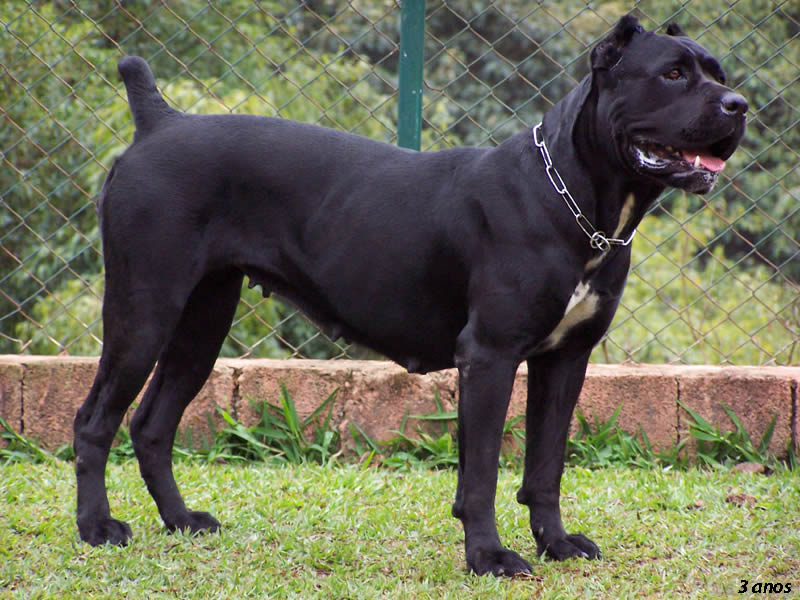 Breed Information
Popularity:
2018: #37
2017: #37
2016: #40
2015: #35
Origin:
Italy
Breed Group:
Working (AKC:2010)
Guardian Dogs (UKC)
Size:
Large
Type:
Purebred
Life span:
10-11 years
Temperament:
Cheerful
Courageous
Loyal
Quiet
Social
Height:
Male: 24-27 inches (64-68 cm)
Female: 23-25 inches (60-64 cm)
Weight:
Male: 99-110 pounds (45-50 kg)
Female: 88-99 pounds (40-45 kg)
Colors:
Black
Black Brindle
Chestnut Brindle
Fawn
Gray
Gray Brindle
Red
Litter Size:
4-6 puppies
Puppy Price:
Average $1500 - $2000 USD
Breed Characteristics
| | |
| --- | --- |
| Adaptability: | |
| Apartment Friendly: | |
| Cat Friendly: | |
| Child Friendly: | |
| Grooming: | |
| Health Issues: | |
| Intelligence: | |
| Trainability: | |
| Watchdog Ability: | |
Dog names
| Rank | Male | Female |
| --- | --- | --- |
| 1 | Bentley | Roxy |
| 2 | Bailey | Coco |
| 3 | Winston | Ginger |
| 4 | Jackson | Emma |
| 5 | Sammy | Layla |
| 6 | Hank | Belle |
| 7 | Otis | Marley |
| 8 | George | Sandy |
| 9 | Luke | Hazel |
| 10 | Gunner | Josie |
| 11 | Chance | Peanut |
| 12 | Prince | Fiona |
| 13 | Brutus | Mimi |
| 14 | Coco | Lacey |
| 15 | Chester | Madison |
Next » Collie