Braque du Bourbonnais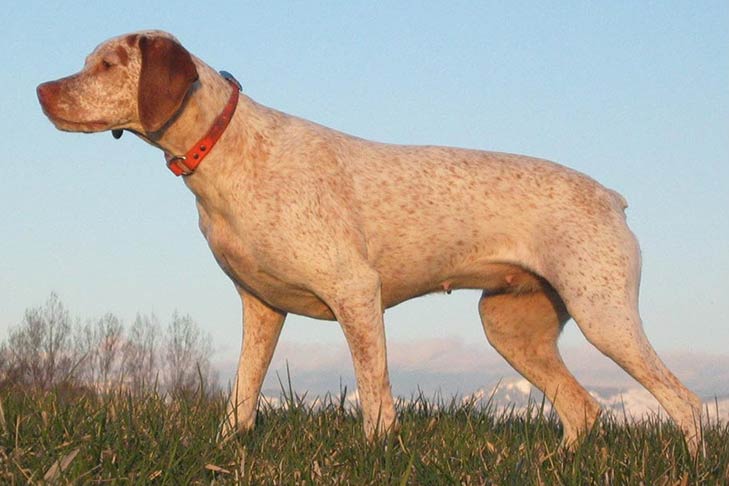 Overview
Braque du Bourbonnais is considered as one of the oldest pointing breeds from france. It originated from the ancient Spanish pointer. This dog is one of the rare breeds that takes us back to the 1500s.
He has a healthy appearance and makes the perfect friend to the hunter. The dog was so popular until the beginning of world war 1. As world war 11 came to an end, he had become extinct due to lack of breeding going on during the war time. The number of this breed that was left was very low. In 1970, it was impossible to find pure breed of Braque therefore his mixes were used to rebuild the breed in a breeding program.
Appearance
Braque du Bourbonnais is a medium sized dog that has short hair. He is not too muscular, but his muscles are enough to show strength and power.He has a smooth skin with a short,dense, fine textured coat. He has a little longer and coarser hair on its back. He has short finer hairs on his head and ears. He is white in color with some brown or fawn ticking on his body with his years carrying the color of the ticking with very few ticks. He is born with a short tail or in some cases none at all.
Temperament
Braque Du Bourbonnais is well known for his determined hunting instincts. He is an affectionate and even-tempered working dog who wants to follow it's owners anywhere they go. This dog cannot do in a lonely environment and can end up suffering from severe separation anxiety. When left alone and the anxiety kicks in, he can be very destructive and vocal. Braque, if socialized from his young age can be very friendly and accepts everybody that comes his way.
His love to children is on another level but when at his adolescent and untrained, he can be overwhelming to young children. You can keep it together with other dogs but not anywhere alone with other pets such as rabbits, ferrets and cats.
Lifespan
Braque du Bourbonnais has an expected average lifespan of 13-15 years
Shedding
Braque du Bourbonnais does not require much when it comes to grooming. He needs some brushing weekly using a natural bristle brush but not too often. Brushing him helps to remove dirt and dead skin on his coat. His shedding is moderate and therefore regular brushing minimizes loose hairs around your home.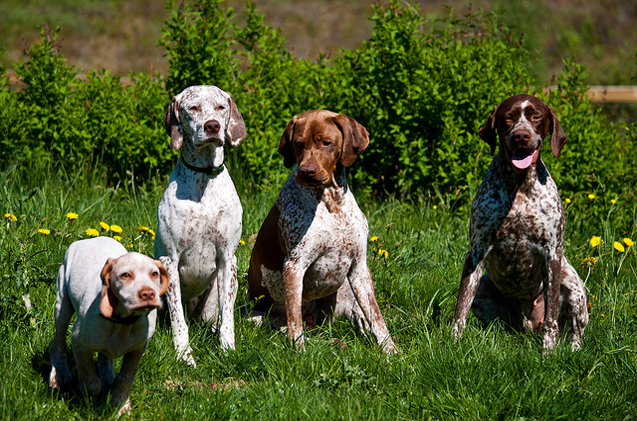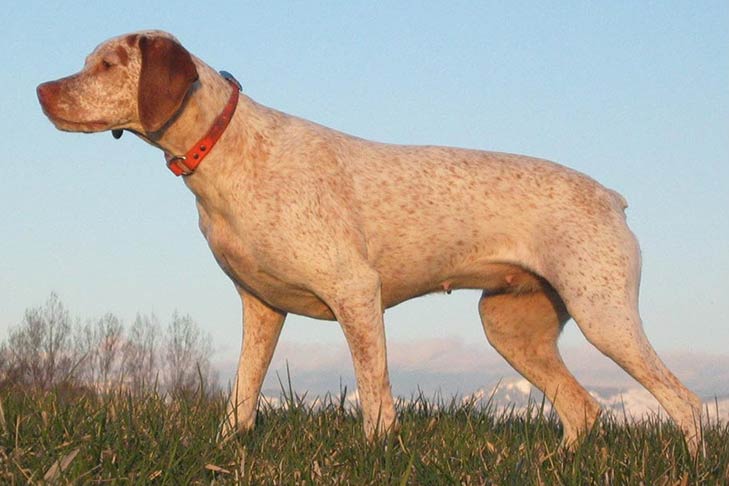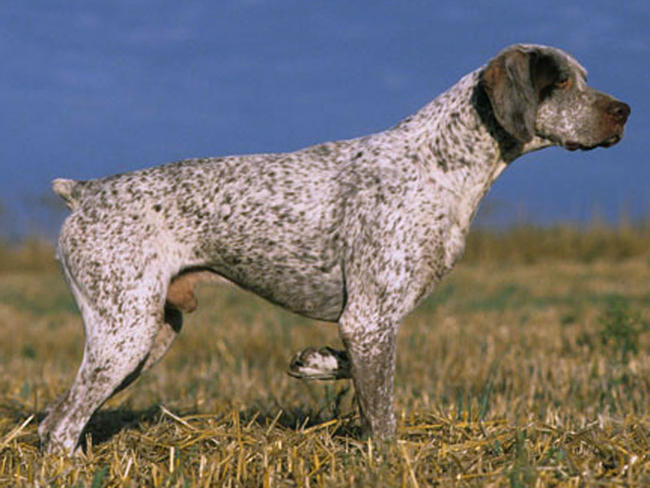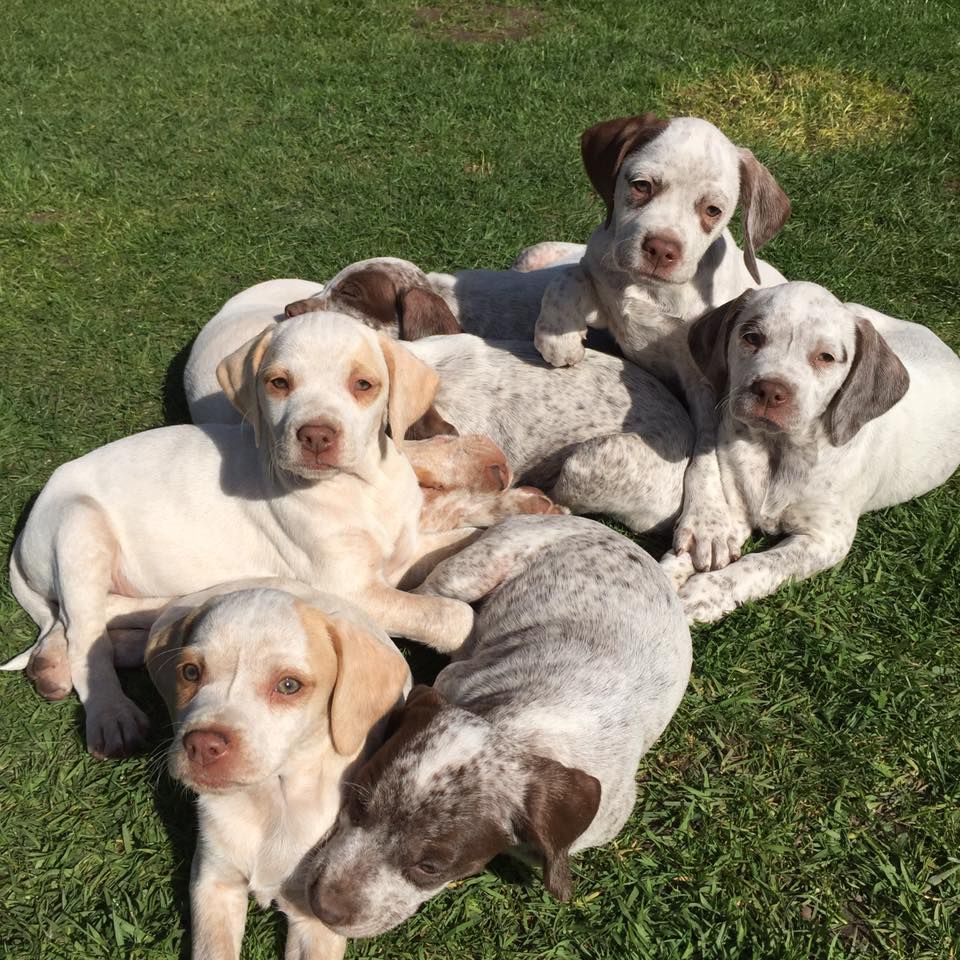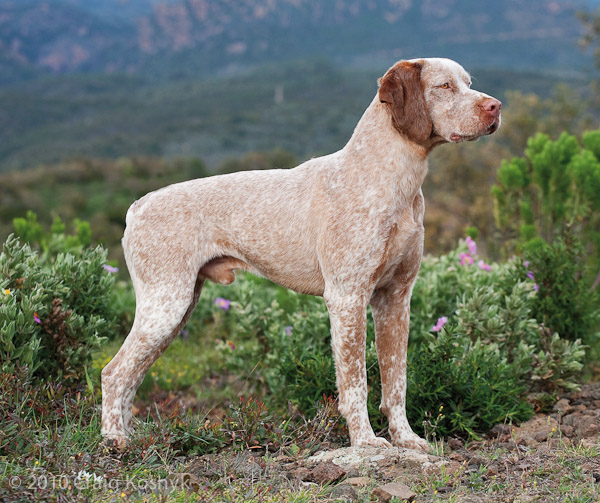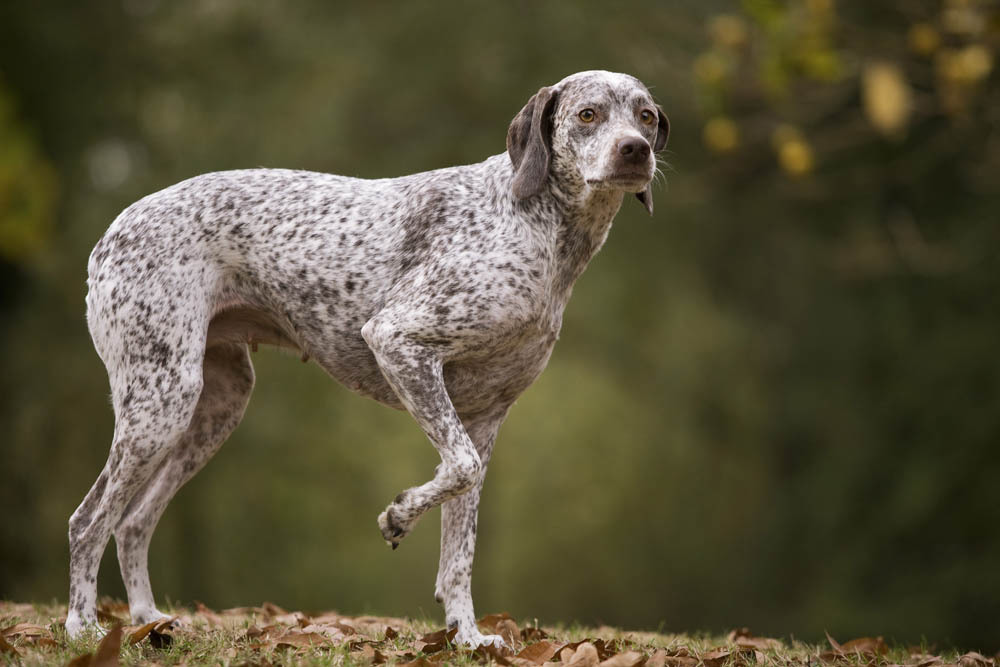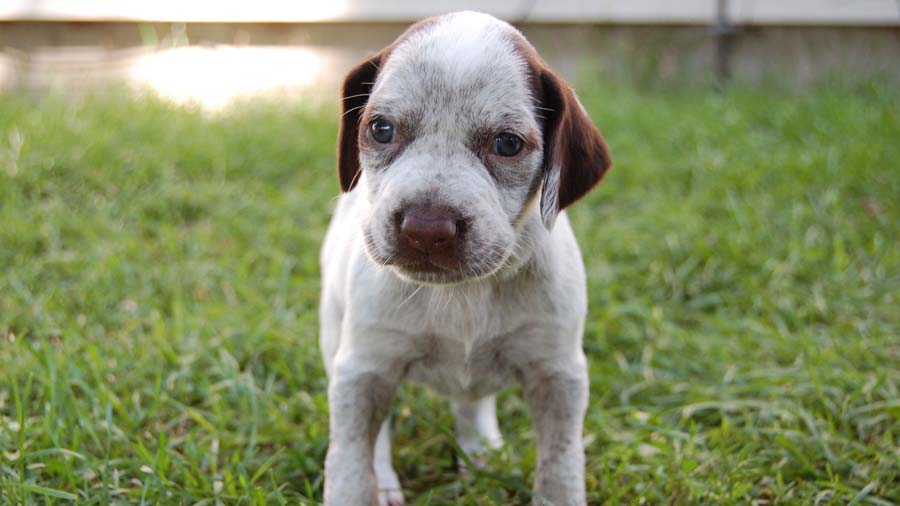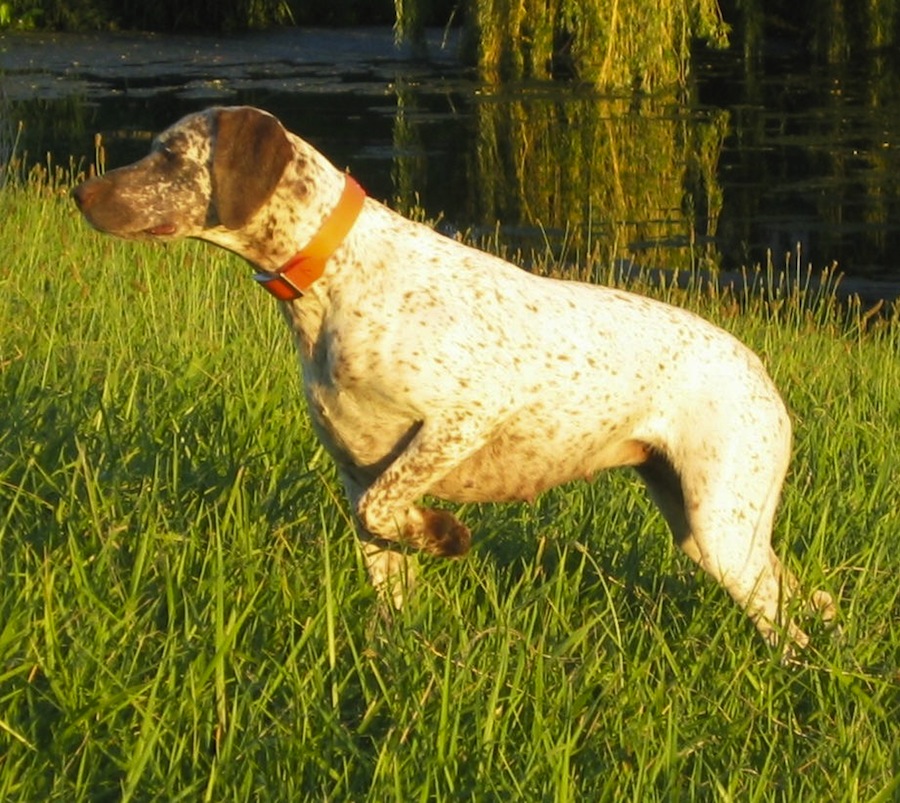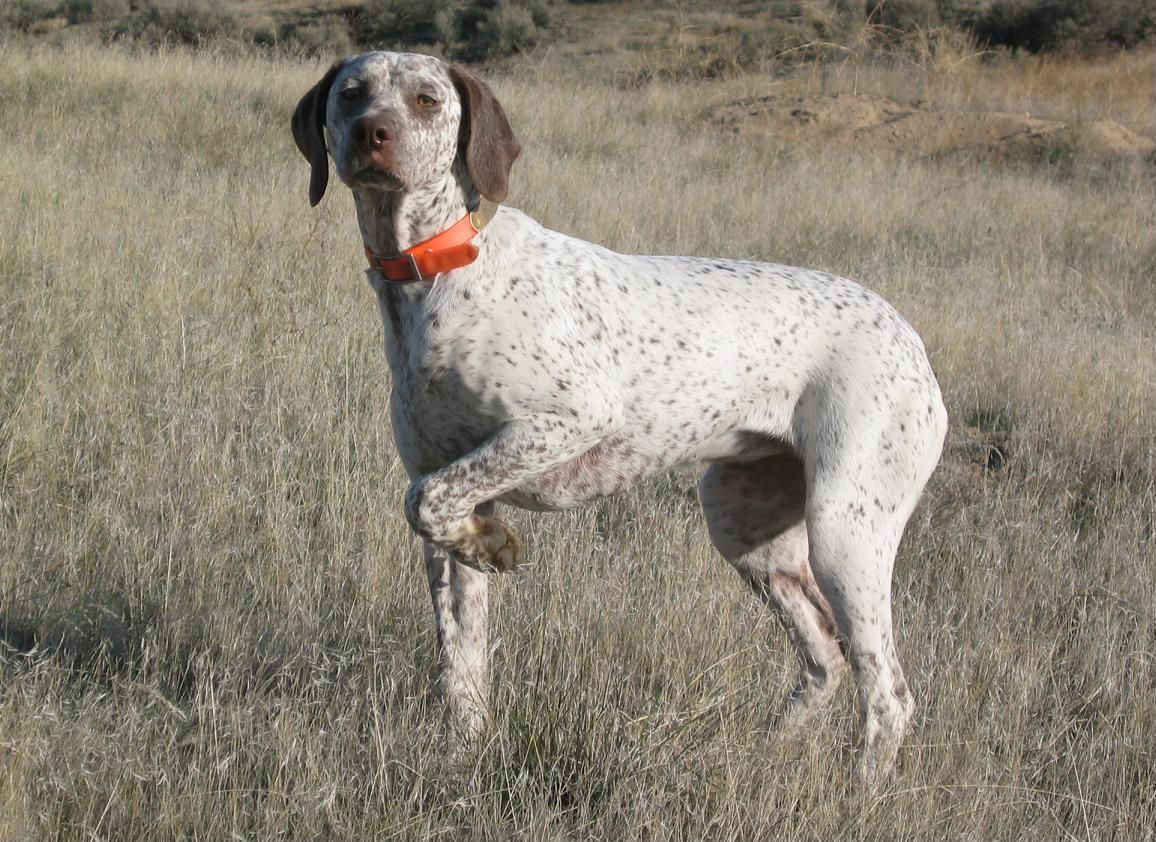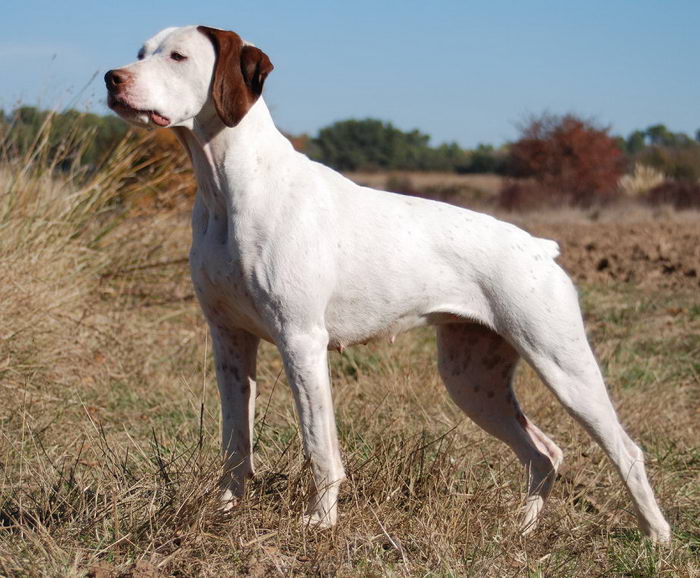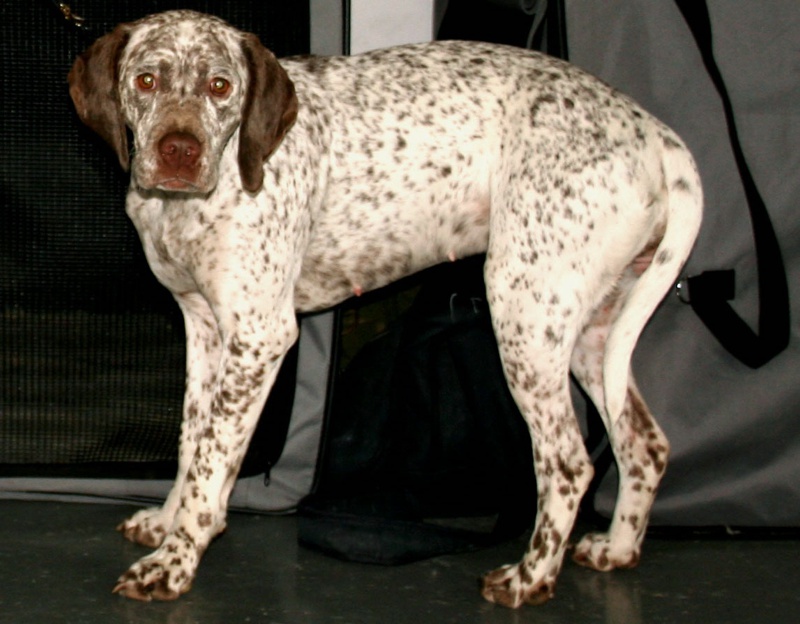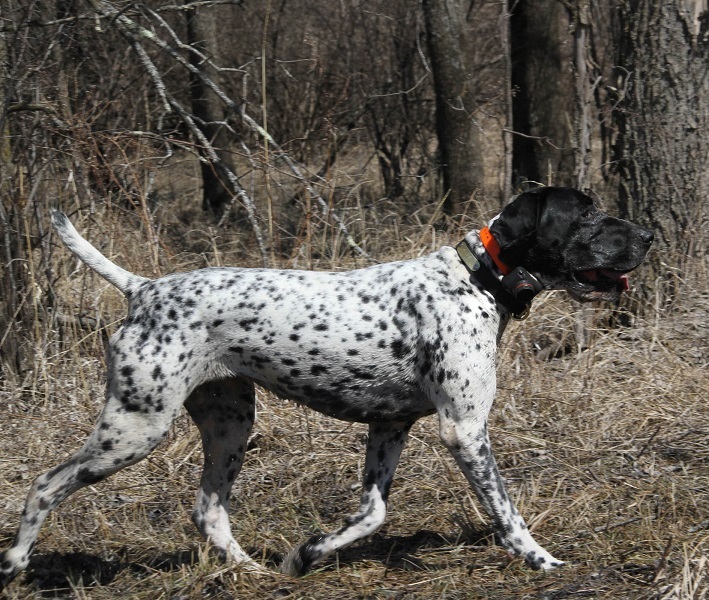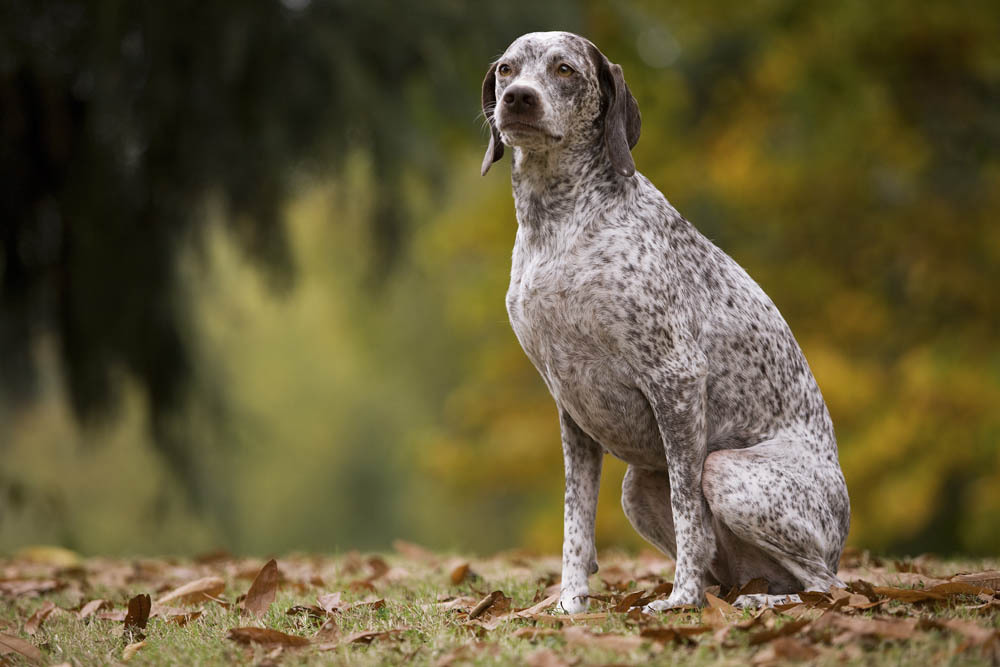 Breed Information
Popularity:
#
Origin:
France
Breed Group:
Working
Gun dogs (UKC)
Size:
Medium
Type:
Purebred
Life span:
13-15 years
Temperament:
Affectionate
Agreeable
Calm
Cooperative
Intelligent
Kind
Height:
Male: 20–22 inches (51–57 cm)
Female: 19–22 inches (48–55 cm)
Weight:
Males: 39.5-55 pounds (18-25 kg)
Females: 35-48.5 pounds (16-22 kg)
Colors:
Brown
Fawn
Spotted
White
Litter Size:
3-6 puppies
Puppy Price:
Average $900 - $1200 USD
Breed Characteristics
| | |
| --- | --- |
| Adaptability: | |
| Apartment Friendly: | |
| Cat Friendly: | |
| Child Friendly: | |
| Grooming: | |
| Health Issues: | |
| Intelligence: | |
| Trainability: | |
| Watchdog Ability: | |
Dog names
| Rank | Male | Female |
| --- | --- | --- |
| 1 | Charlie | Lucy |
| 2 | Jack | Lola |
| 3 | Rocky | Sadie |
| 4 | Duke | Sophie |
| 5 | Winston | Ginger |
| 6 | Louie | Mia |
| 7 | Jax | Lady |
| 8 | Diesel | Maya |
| 9 | Marley | Maddie |
| 10 | Hank | Belle |
| 11 | Rocco | Cookie |
| 12 | Finn | Shelby |
| 13 | Luke | Hazel |
| 14 | Coco | Lacey |
| 15 | Chase | Bonnie |
Next » Brazilian Terrier