Alpine Dachsbracke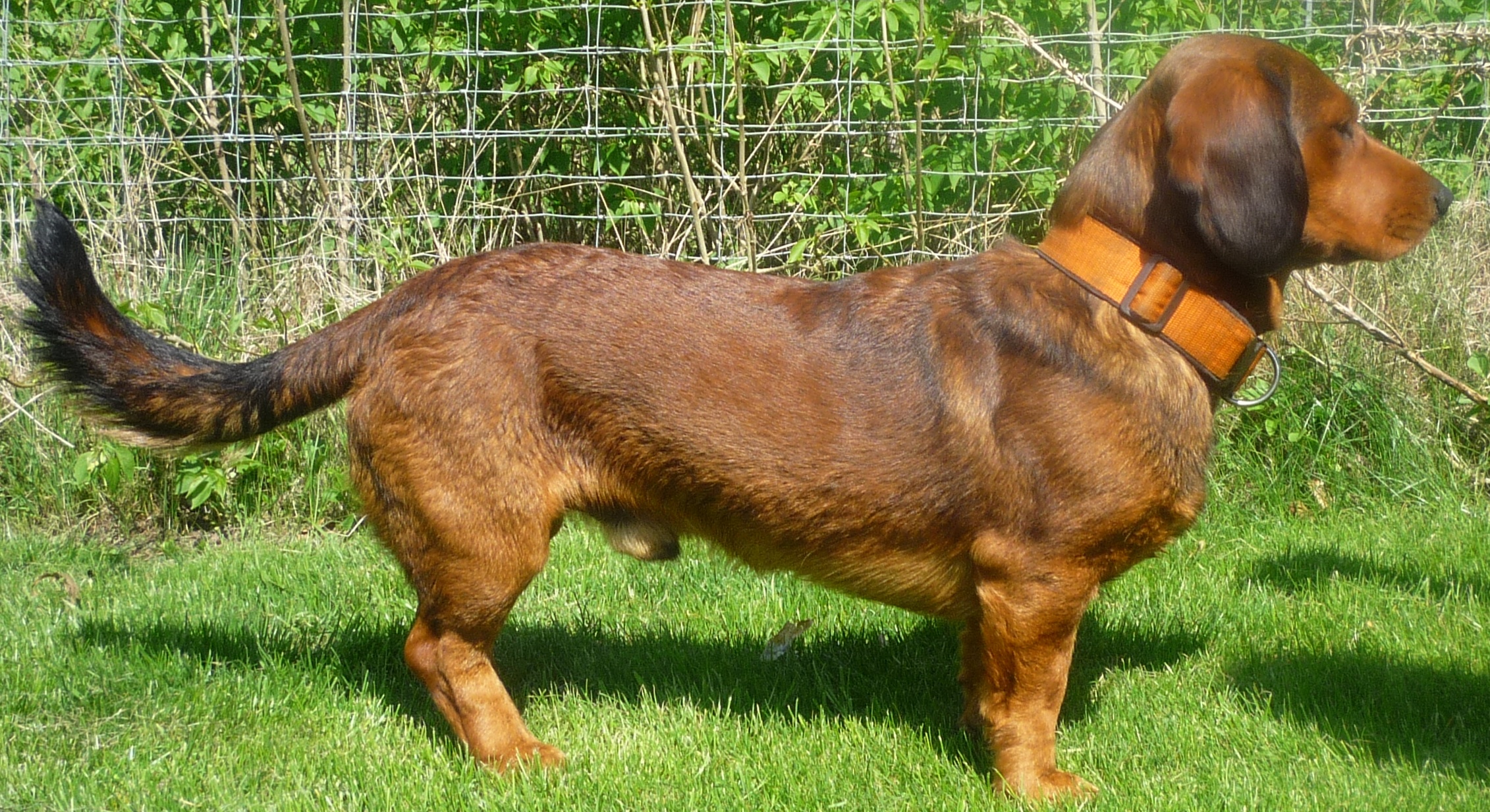 Overview
When you are thinking of dog you wish to have as your family pet, then you need to conceder Alpine Dachsbracke which is quite perfect for your general needs and all your family members can be happy to have it around.
Alpine Dachsbracke breeds came into existence in the mid-20th century when the crossbreed between dachshunds and the bigger dogs occurred. They were first witnessed in Austria back in the year 1935. It was said that these breeds used to accompany the German royals. one of the fine days, they accompanied prince Rudolf from Habsburg as he was on his hunting trip to Turkey and Egypt.
Alpine Dachsbracke Temperament
Generally, this breed was born for hunting. They spend most of their time in harsh climatic regions trying to hunt all sorts of animals. they traced wounded bear, deer, hare, and fox in the area which were of mountainous terrains. Generally, if you wish to have Alpine Dachsbracke breeds as your pet, then be sure that it is very affectionate loving and very obedient. Its capable of taking care of your home and at the same time spend some times with your kids.
But a warning to anyone who owns this breed, it's advisable to keep it away from other pets, this is because it may harm them. this is because its' hunting instinct may not allow it to stay comfortably with those other pets. if you ever wish that it takes your full command, then giving Alpine Dachsbracke adequate command will help you to train it effectively.
Alpine Dachsbracke Lifespan
Before you figure out how long Alpine Dachsbracke is able to live, it's advisable to be very keen on its medical needs. This can help to increase its lifespan. The truth behind its ability to live is that with proper care, it is able to spend about 12 to 15 years. This is true for such breeds which have the medium size. Just like other breeds, Alpine Dachsbracke actually has a little bit longer life expectancy.
Shedding
Every person always gets interested in a certain kind of shedding whenever they make any decision to purchase pets. Well, this is very important because, with Alpine Dachsbracke, you will never get restricted to one color. Their coat have a double layer with a dense undercoat and a thick topcoat. When you observe the coat, you will discover it is very short with an exemption of tail and neck. The shedding for the common breeds may be brown, black and red. Others have a white coat on their chest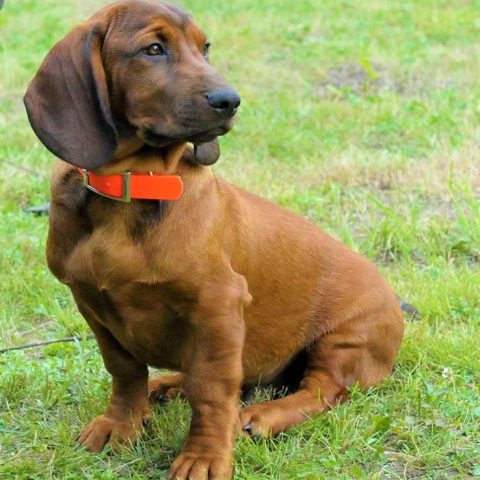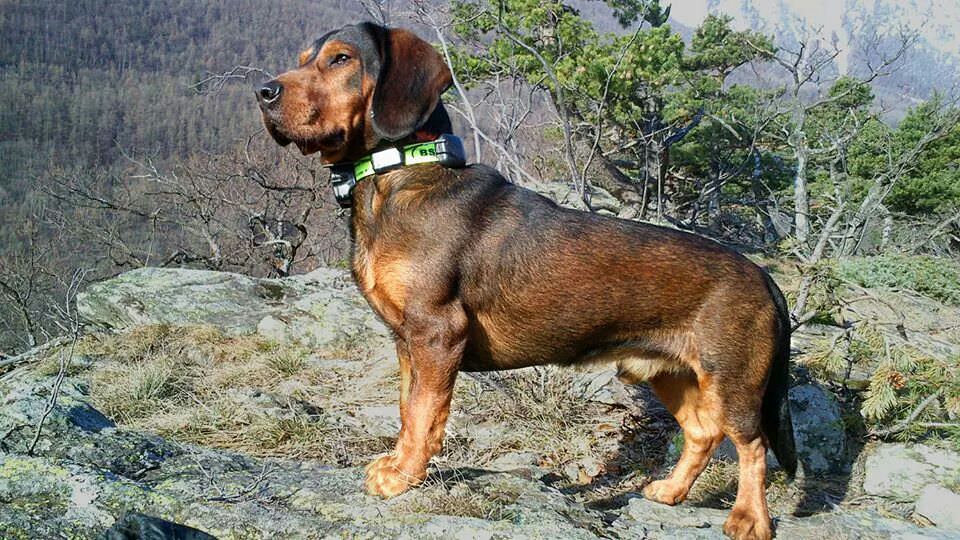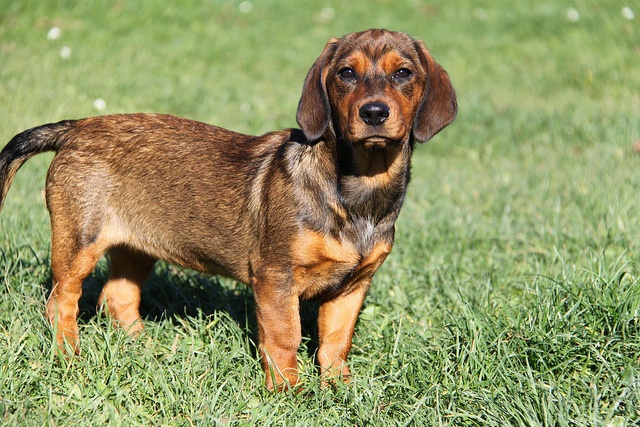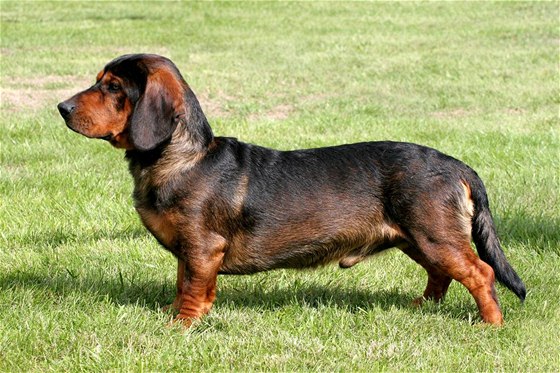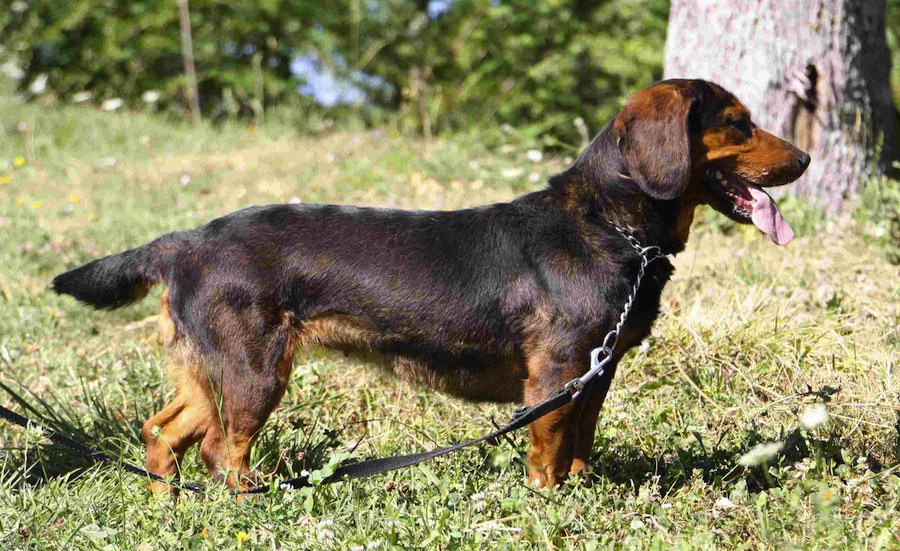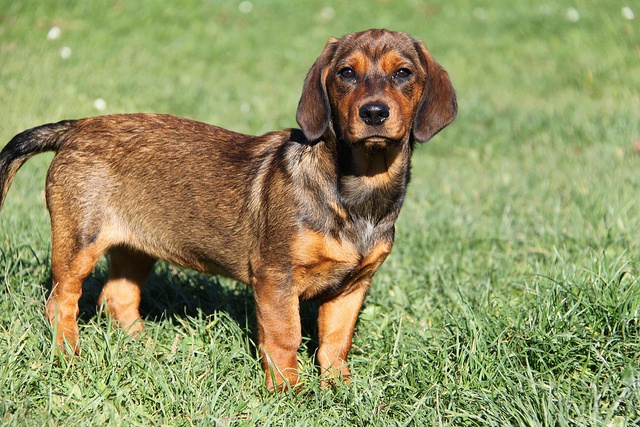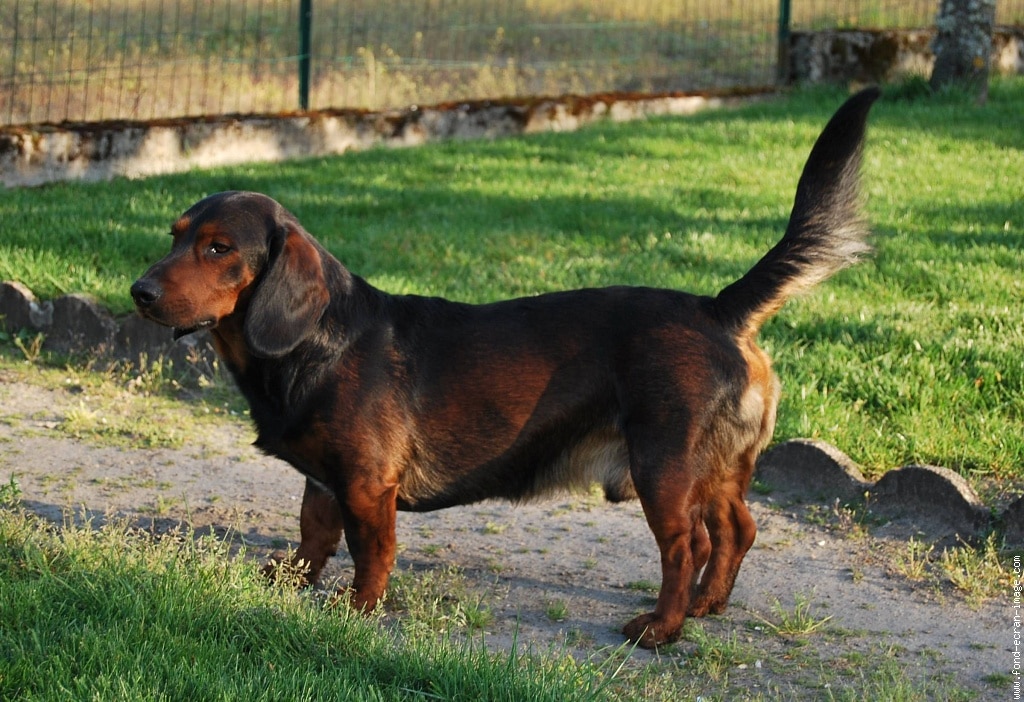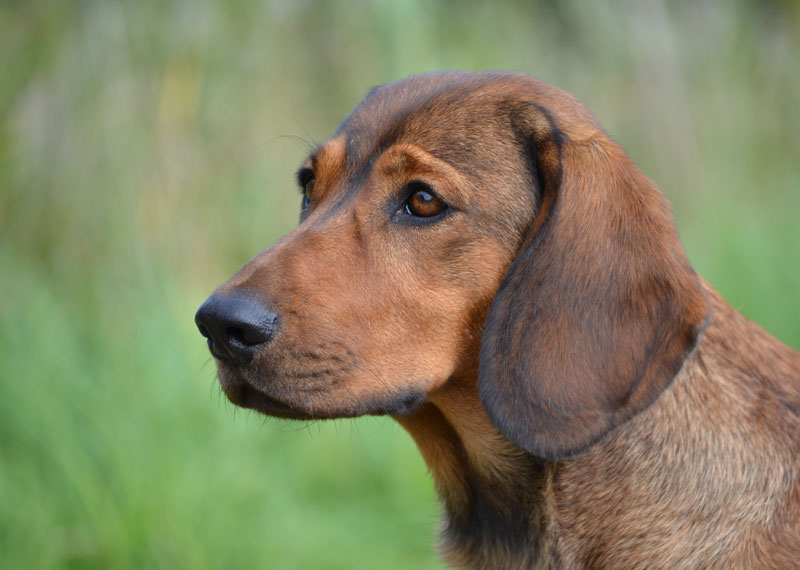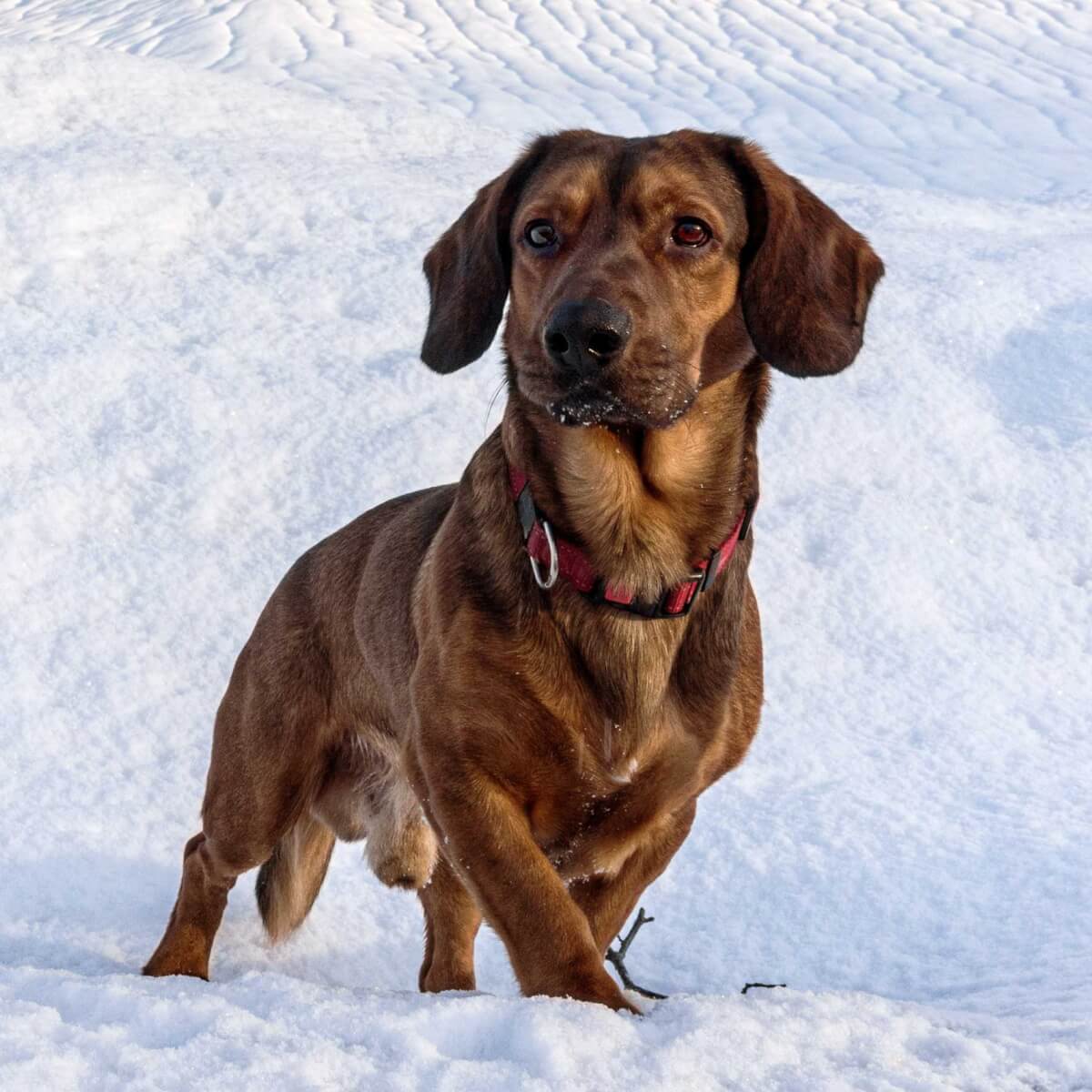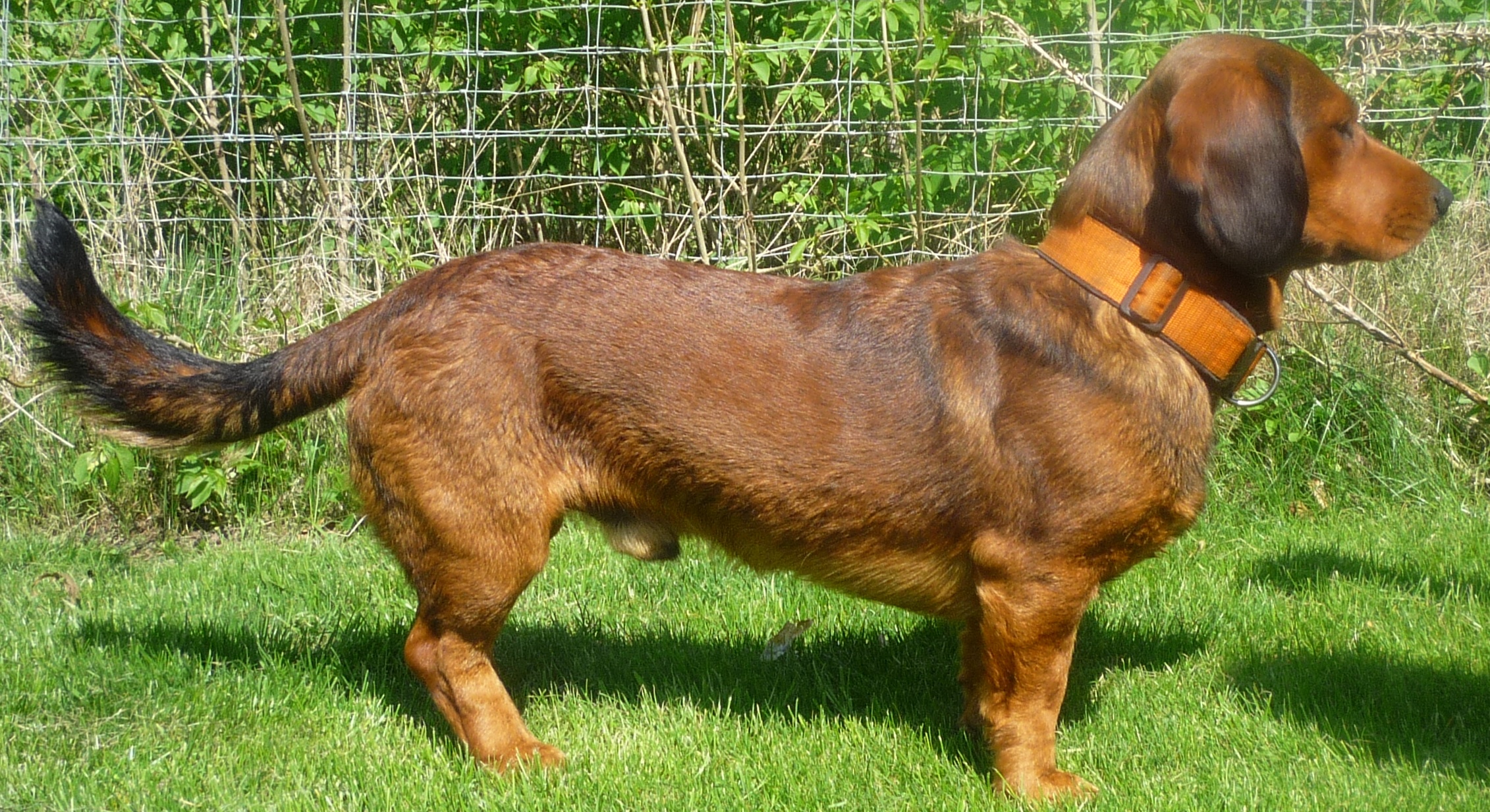 Breed Information
Popularity:
#
Origin:
Austria
Breed Group:
Size:
Medium to Large
Type:
Purebred
Life span:
10-12 years
Temperament:
Active
Affectionate
Friendly
Height:
13 to 16 inches (33 to 41 cm)
Weight:
33 to 40 pounds (15 to 18 kg)
Colors:
Dark deer red, sometimes black hairs
Litter Size:
3-5 puppies
Puppy Price:
Average $300 - $500 USD
Breed Characteristics
| | |
| --- | --- |
| Adaptability: | |
| Apartment Friendly: | |
| Cat Friendly: | |
| Child Friendly: | |
| Grooming: | |
| Health Issues: | |
| Intelligence: | |
| Trainability: | |
| Watchdog Ability: | |
Dog names
| Rank | Male | Female |
| --- | --- | --- |
| 1 | Buddy | Daisy |
| 2 | Buster | Gracie |
| 3 | Louie | Mia |
| 4 | Lucky | Lilly |
| 5 | Jax | Lady |
| 6 | Marley | Maddie |
| 7 | Jasper | Olive |
| 8 | Beau | Roxie |
| 9 | Scout | Honey |
| 10 | Chance | Peanut |
| 11 | Brutus | Mimi |
| 12 | Copper | Cocoa |
| 13 | Chester | Madison |
| 14 | Mickey | Lucky |
| 15 | Chewy | Nikki |
Next » Afghan Shepherd