Yorkshire Terrier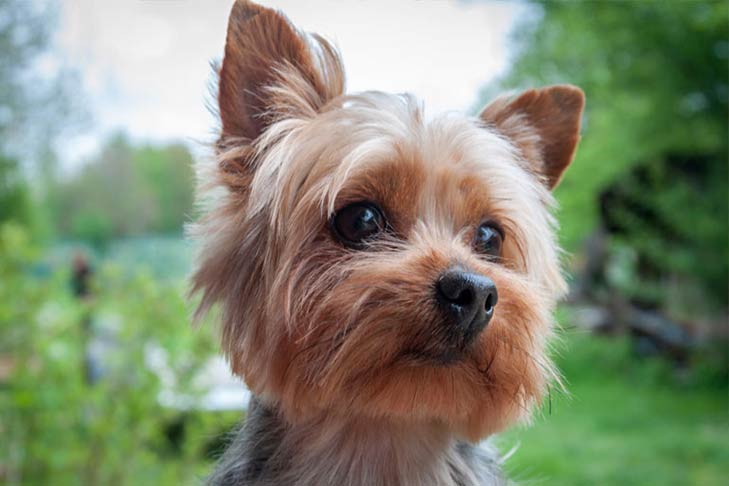 Overview
The Yorkshire Terrier is an ornamental dog breed of English origin. The breed is closely related to a number of breeds such as the Skater, the Maltese, the Manchester Terrier, and others. The breed has a very compact and graceful appearance and size, and it is one of the smallest dog breeds in the world. This breed is long-haired and has no undercoat, and therefore these dogs hardly ever shed, and their hair is very similar to human hair. The color of a Yorkshire Terrier's coat can range from super-light to dark brown. Although they have no undercoat, it is advisable to brush them regularly or braid them with curlers to prevent hair tangles.
Temperament
The Yorkshire Terrier, despite its diminutive size, has a rather confident and determined character. The breed is very friendly and can be a great friend to both you and your children. Yorkshire Terriers are very active, plucky, and very curious. This breed really needs the attention of the owner, and loves to spend time actively. With this breed, you can find an active lifestyle, because they do not like to sit in one place, and are always ready to play with the owner.
Weight
Yorkshire Terriers can be super mini, mini, or standard size. A super mini Yorkshire Terrier can weigh as little as 1.5 pounds, a mini dog can weigh from 1.5 to 2.1 pounds, and a standard dog of this breed weighs up to 3 pounds. The height of the Yorkshire Terrier is 20-23 centimeters at the withers. Some dogs of this breed can weigh less than 1, 5 kilograms, but this is a peculiarity of the breed.
Monthly Weight
| | |
| --- | --- |
| Age | Weight |
| Newborn puppy | 115 grams |
| 1 month | 370 grams |
| 2 months | 610 grams |
| 3 months | 850 grams |
| 4 months | 1110 grams |
| 5 months | 1300 grams |
| 6 months | 1450 grams |
| 18 months | 1820 grams |
Lifespan
Yorkshire Terriers have an average lifespan of 13-16 years, and with good proper care can live much longer. This breed, even if it encounters health problems, they are not fatal. Nevertheless, heredity can have a big impact on your pet's longevity, but try to provide good quality care and give enough attention to your pet.
Puppies
The Yorkshire Terrier breed has an average litter size of 2 to 4 pups. Because of their small size and accelerated metabolism, Yorkies are not considered an easy breed to breed. The coat of the puppies is colored in black and brown colors that can be combined in different ways. As they mature, the dark color gradually begins to take on bluish hues and the brown begins to lighten. The Yorkshire Terrier is a breed that is ideal for pets and also loves attention and an active lifestyle.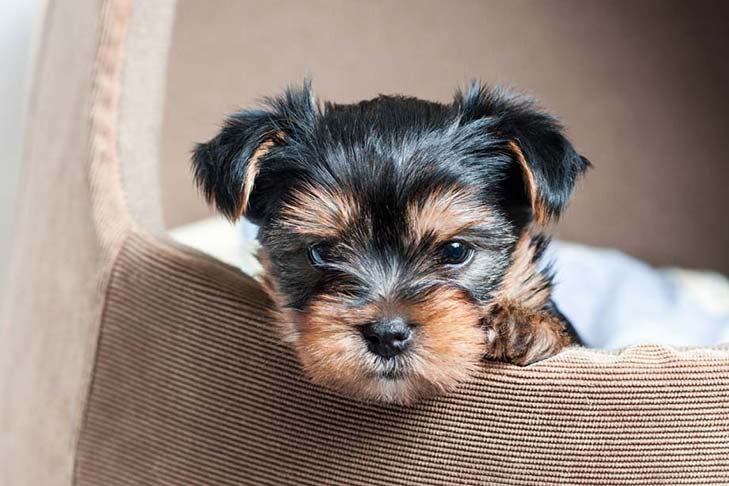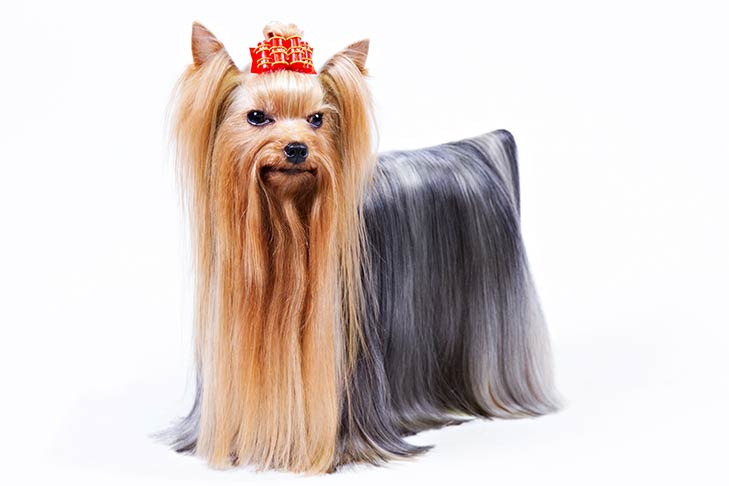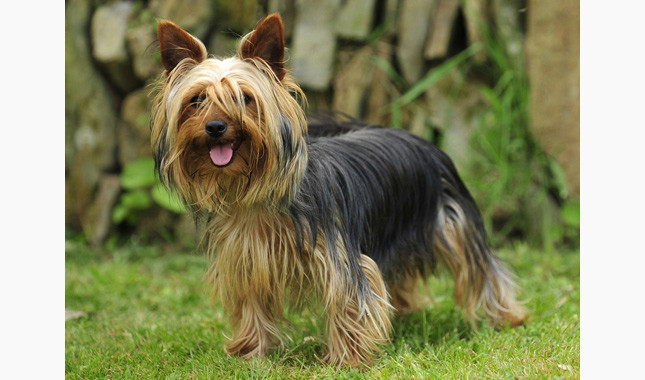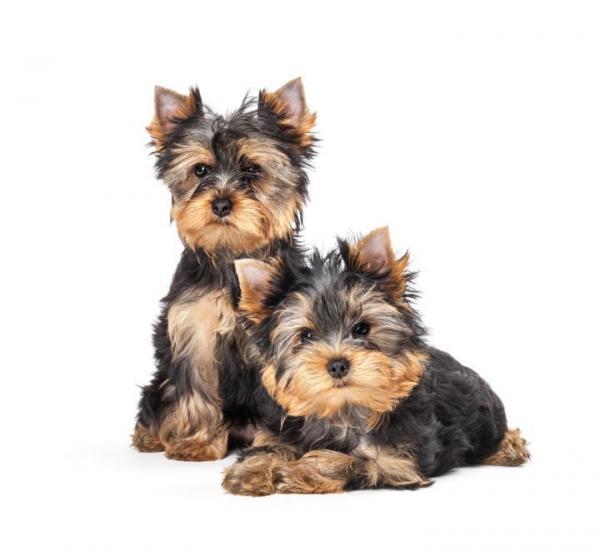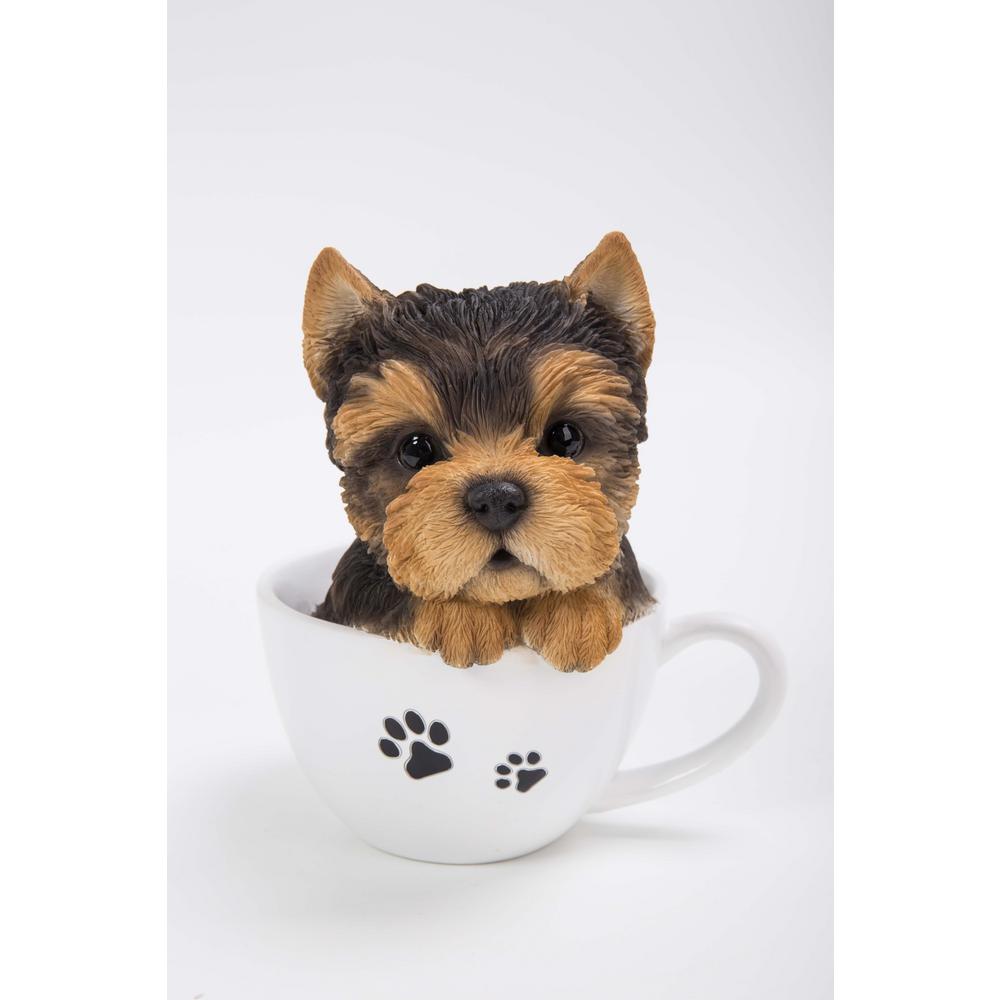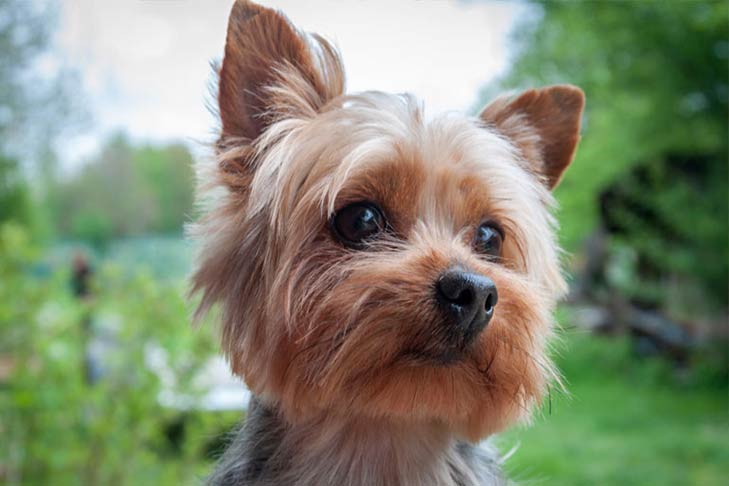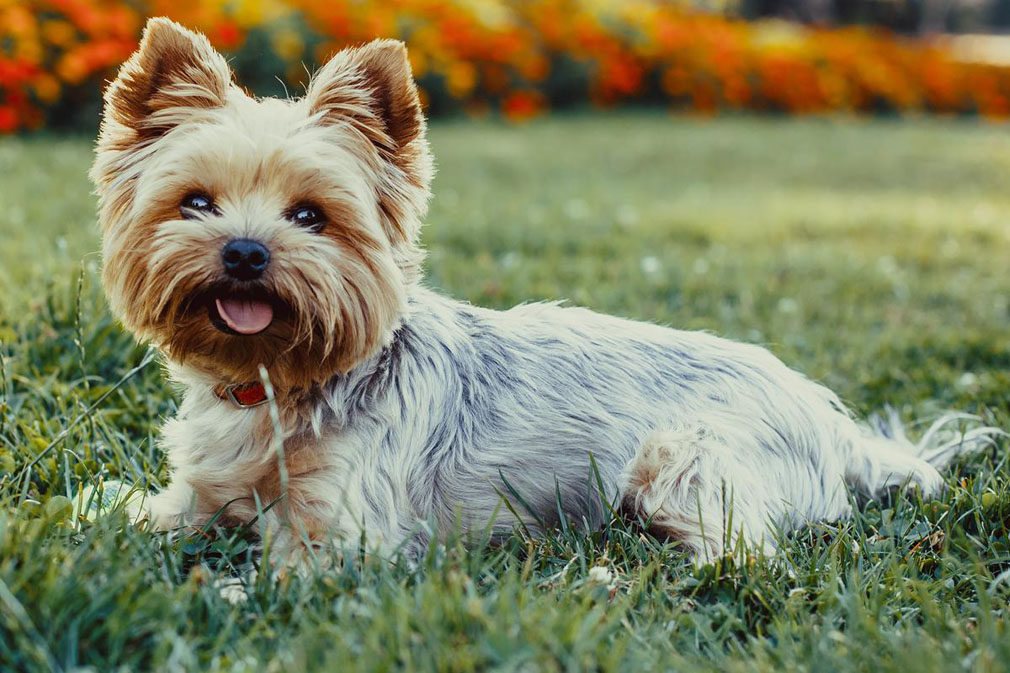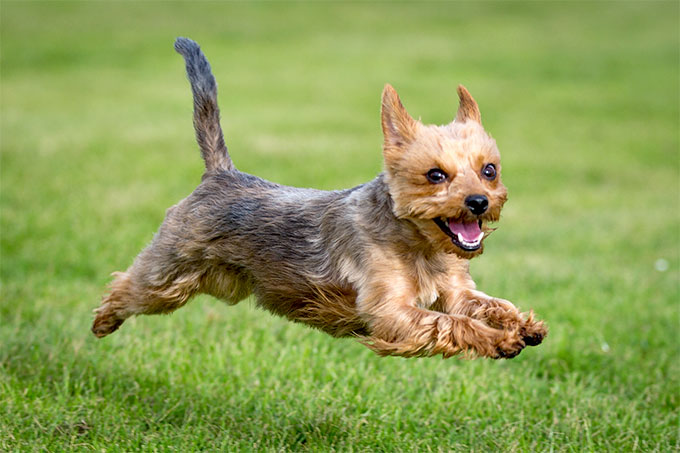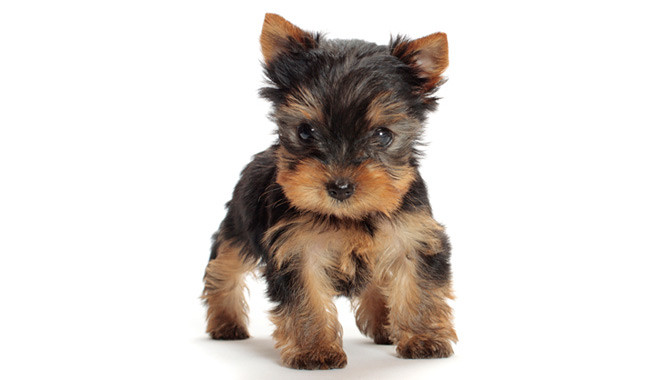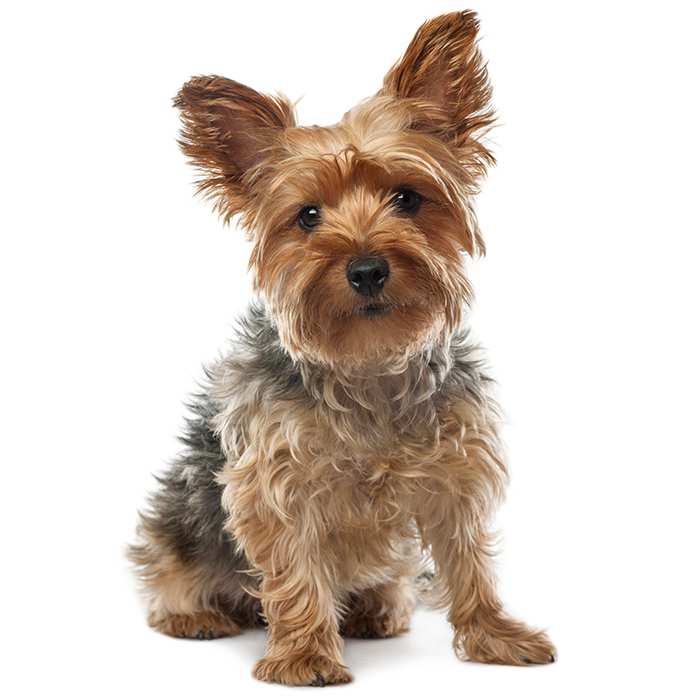 Breed Information
Popularity:
2018: #9
2017: #9
2016: #9
2015: #7
Origin:
United Kingdom
Breed Group:
Toy (AKC:1885)
Companion (UKC)
Size:
Small
Type:
Purebred
Life span:
12-16 years
Temperament:
Alert
Courageous
Energetic
Independent
Intelligent
Loyal
Playful
Height:
20-23 cm (8-9 inches)
Weight:
2-3 kg (4-7 pounds)
Colors:
Black & Gold
Black & Tan
Blue & Gold
Blue & Tan
Litter Size:
4-6 puppies
Puppy Price:
Average $600 - $1000 USD
Breed Characteristics
| | |
| --- | --- |
| Adaptability: | |
| Apartment Friendly: | |
| Cat Friendly: | |
| Child Friendly: | |
| Grooming: | |
| Health Issues: | |
| Intelligence: | |
| Trainability: | |
| Watchdog Ability: | |
Dog names
| Rank | Male | Female |
| --- | --- | --- |
| 1 | Cooper | Molly |
| 2 | Tucker | Bailey |
| 3 | Winston | Ginger |
| 4 | Baxter | Piper |
| 5 | Gizmo | Lexi |
| 6 | Rocco | Cookie |
| 7 | Loki | Holly |
| 8 | Bo | Harley |
| 9 | Apollo | Charlie |
| 10 | Samson | Mocha |
| 11 | Gunner | Josie |
| 12 | Copper | Cocoa |
| 13 | Chase | Bonnie |
| 14 | Kobe | Grace |
| 15 | Ranger | Gigi |