West Highland White Terrier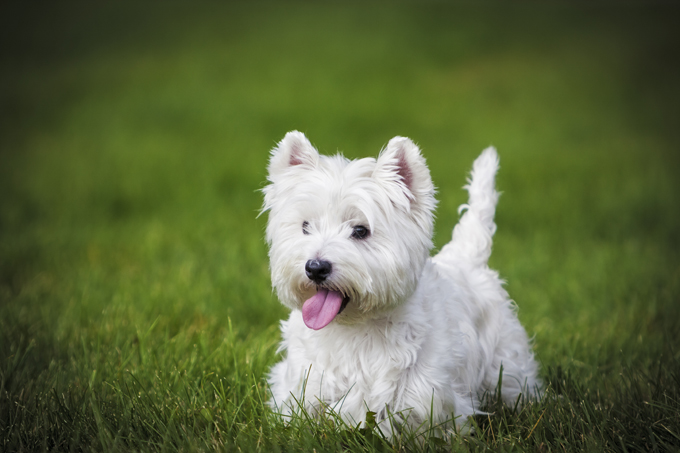 Overview
West Highland White Terriers, AKA "Westies," are one of the most popular dogs in America, with the American Kennel Club listing them as breed 42 out of 193 for popularity. West Highland White Terriers were developed from a breed of dog called the Cairn terrier. Over time, the Cairn terriers were bred by the Malcoms of Poltalloch to create terriers with pure white coats, citing that white dogs were easier to see when on the Scottish moors.
Thus, the West Highland White Terrier was born. Due to their involvement in the creation of the breed, the West Highland White Terrier was originally called the Poltalloch Terrier. They were also called the Roseneath Terrier, named for a Duke in Scotland. The name was changed to West Highland White Terrier in 1909; they were registered by the AKC 1908.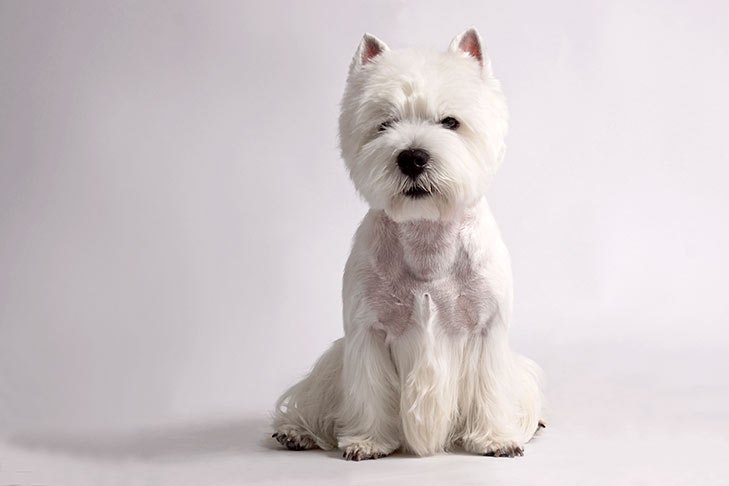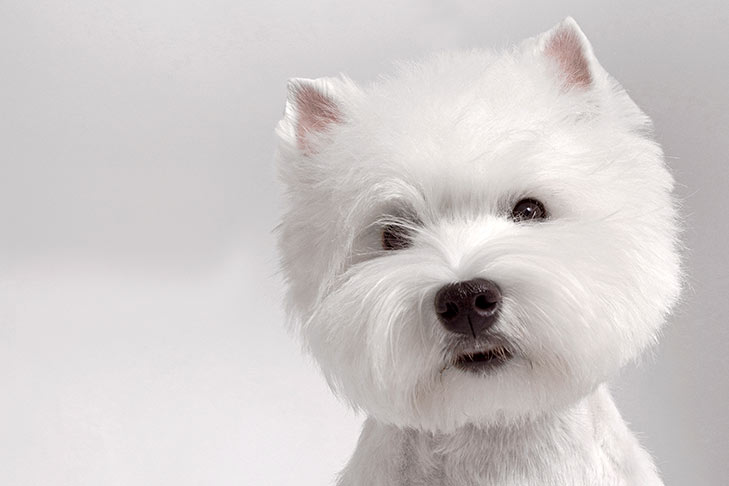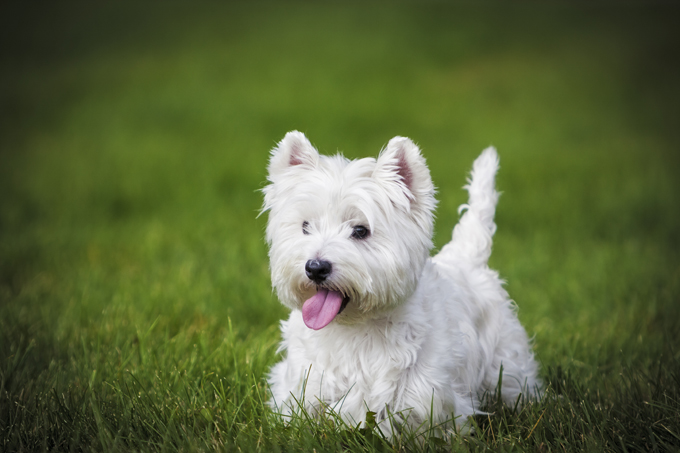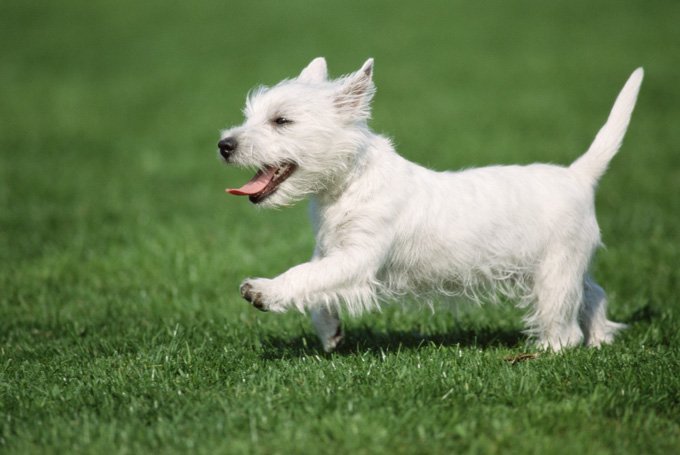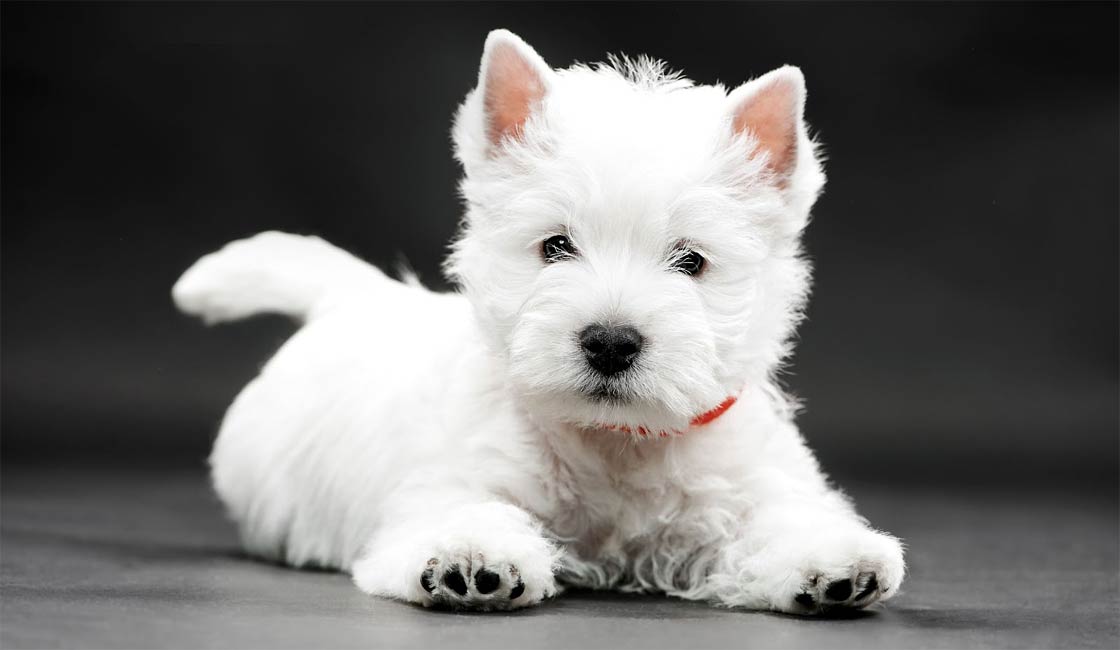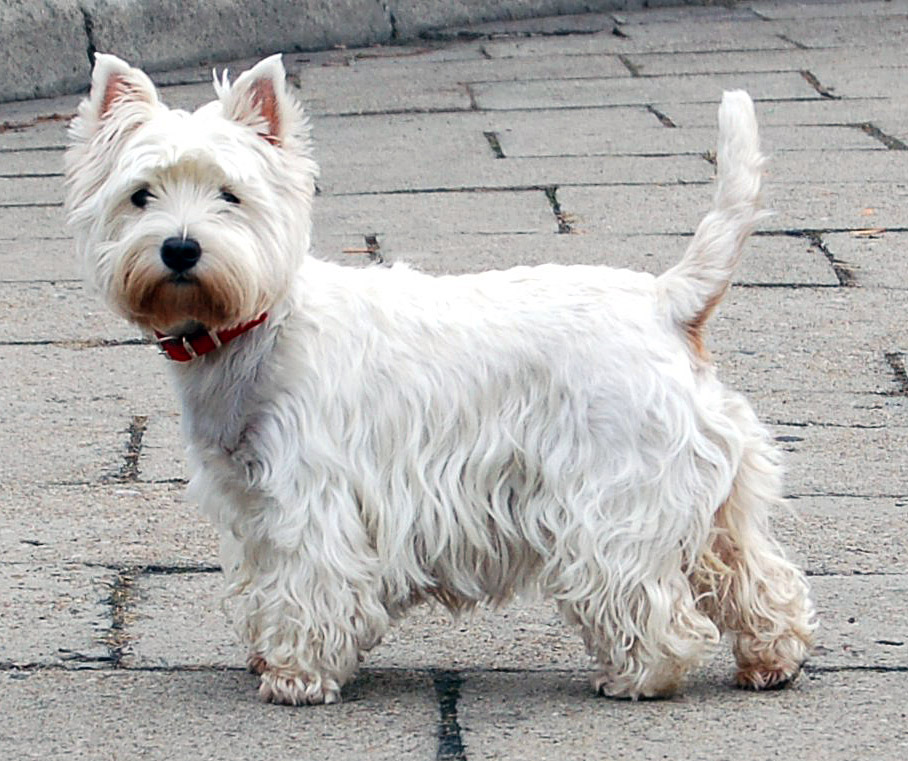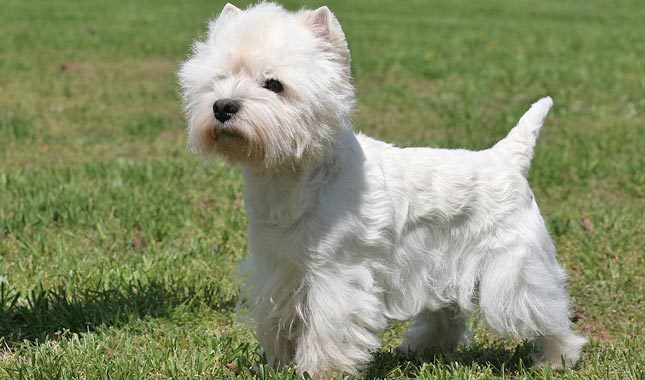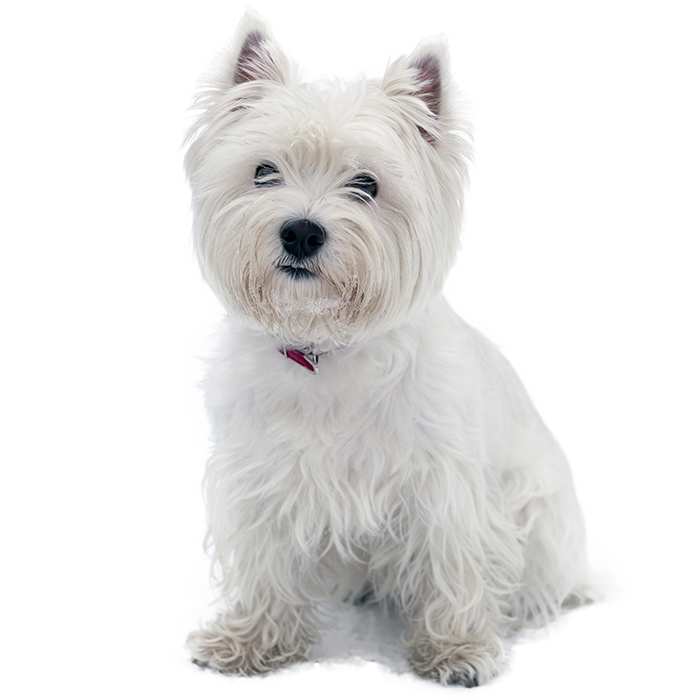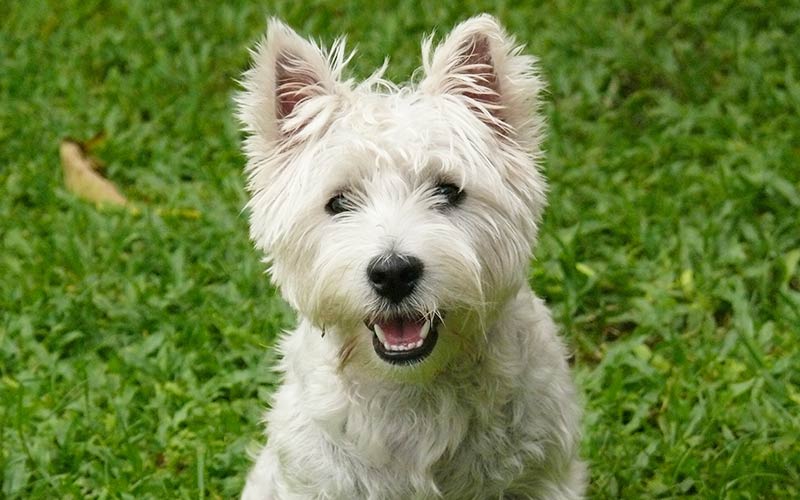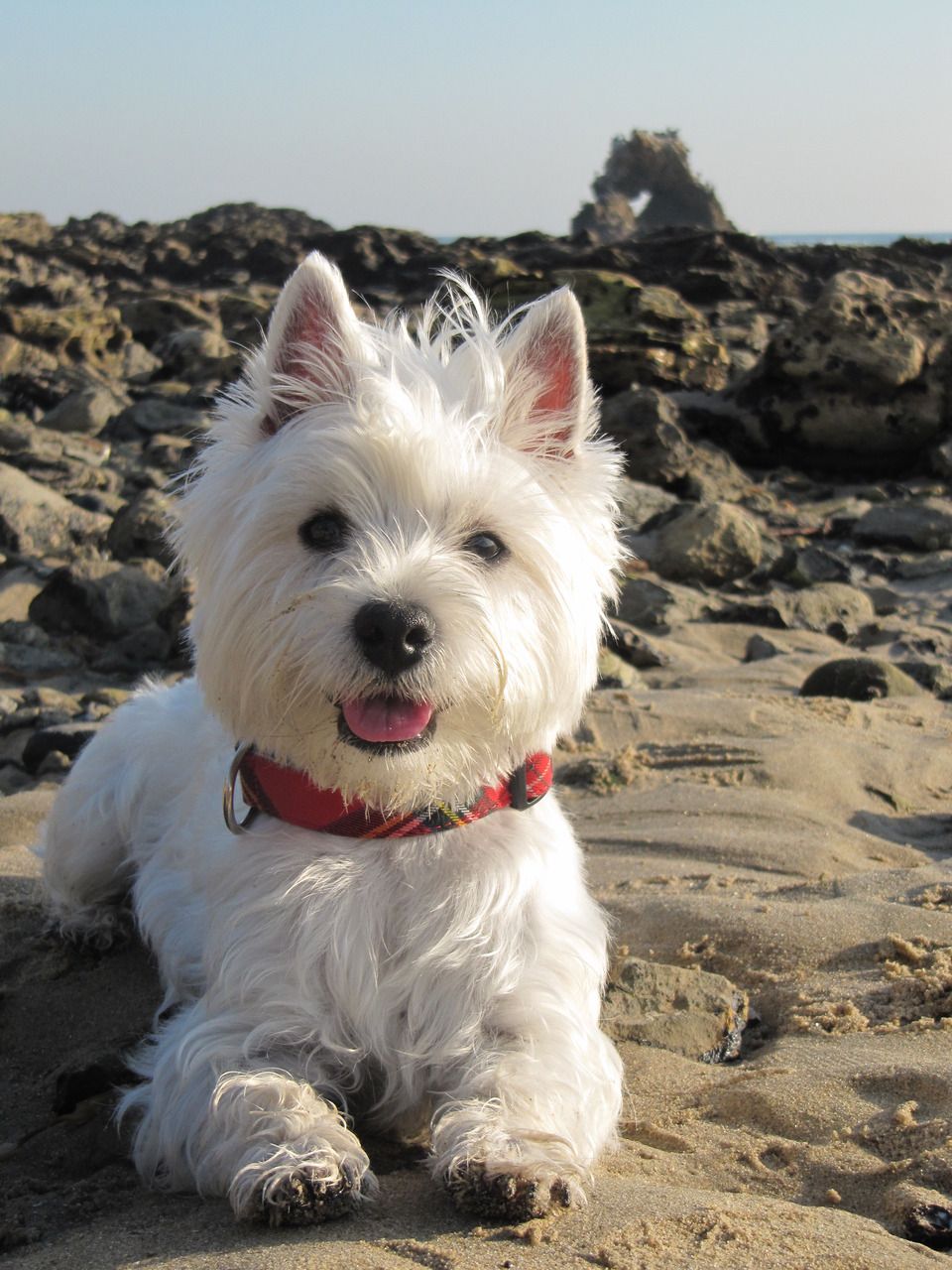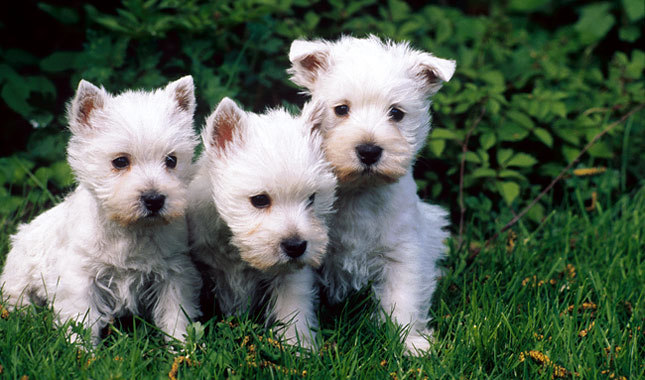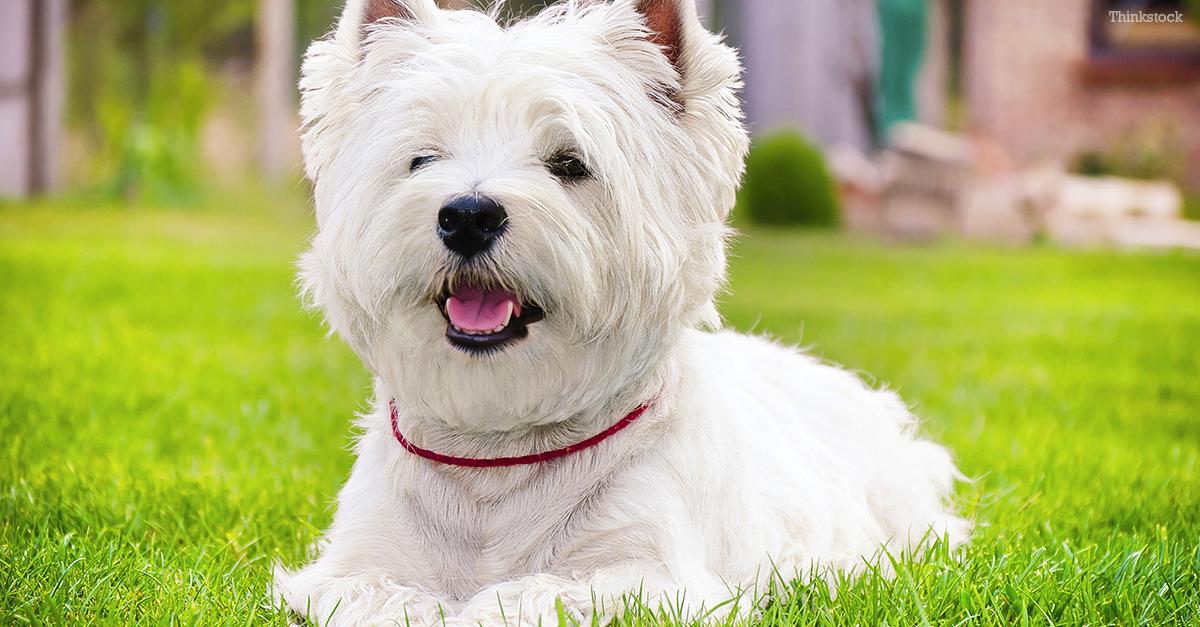 Temperament
The West Highland White Terrier's temperament is described as affectionate, loyal, intelligent, and courageous. Like many terrier breeds, the Westies are possessive and very strong-willed, being fiercely protective over their food and toys. Many West Highland White Terriers are friendly towards children but don't tolerate having their ears or tails pulled on. However, this can vary between dogs. Because of this wide range in temperament and stubborn nature, training Westies in their puppy years is vital.
Lifespan
West Highland White Terriers have long lifespans, ranging from 12 to 17 years, with the average being about 11 years. Of course, the dog will have a much happier and longer lifespan if they are cared for correctly. The American Kennel Club recommends feeding them high-quality dog food and taking them for exercise regularly. Westies have a tendency to be overweight, so it is recommended that their owners watch their consumption and exercise level.
Additionally, Westies are prone to a genetic condition termed as "Westie Jaw," which can cause the dog to be unable to chew. This condition is usually detected in puppies with most being younger than one year old. Routine hip evaluations, patella evaluations, and ophthalmologist evaluations are also recommended by the AKC.
Shedding
Westies have long white fur that requires constant grooming. West Highland White Terriers shed regularly, but the heaviest shedding occurs seasonally. Most White Terriers are taken to professional groomers for coat clipping every four to six weeks to maintain the typical Westie look. For dog shows, a Westies' hard outer coat is typically removed to show the silkier coat underneath. The outer coat can grow to be two inches long.
Conclusion
In conclusion, West Highland White Terriers are loving and intelligent companions that require frequent exercise and a careful eye watching their weight. Their shedding is year-round and is best handled by a professional groomer unless the owner has plenty of time and know-how to cut the coat into the typical Westie style.
Breed Information
Popularity:
2018: #42
2017: #42
2016: #41
2015: #41
Origin:
United Kingdom
Breed Group:
Terrier (AKC:1908)(UKC)
Size:
Small
Type:
Purebred
Life span:
12-16 years
Temperament:
Affectionate
Alert
Courageous
Intelligent
Friendly
Hardy
Independent
Height:
Male: 10-12 inches (25-30 cm)
Female: 9-11 inches (23-28 cm)
Weight:

Male: 15-22 pounds (7-10 kg)
Female: 13-16 pounds (6-7 kg)
Colors:
White
Litter Size:
2-5 puppies
Puppy Price:
Average $900 - $1200 USD
Breed Characteristics
| | |
| --- | --- |
| Adaptability: | |
| Apartment Friendly: | |
| Cat Friendly: | |
| Child Friendly: | |
| Grooming: | |
| Health Issues: | |
| Intelligence: | |
| Trainability: | |
| Watchdog Ability: | |
Dog names
| Rank | Male | Female |
| --- | --- | --- |
| 1 | Max | Bella |
| 2 | Cooper | Molly |
| 3 | Tucker | Bailey |
| 4 | Bentley | Roxy |
| 5 | Bailey | Coco |
| 6 | Winston | Ginger |
| 7 | Louie | Mia |
| 8 | Oscar | Rosie |
| 9 | Jasper | Olive |
| 10 | Brody | Ella |
| 11 | Moose | Millie |
| 12 | Ace | Sugar |
| 13 | Frankie | Baby |
| 14 | Chico | Hannah |
| 15 | Ranger | Gigi |
Next » Whippet