Silken Windhound
Overview
Silken Windhound are a relatively new breed of sighthound that had been founded by Francie Stull. She was one of the most successful breeder of American Kennel Club (AFC) Borzoi and Deerhounds, She developed them from Borzoi and Lurcher bloodlines. The first whelp was raised in 1985 and now they are present in 24 countries around the world.
They are a warm and affectionate breed known for their jovial and sporty personality traits. Easy to train, they can start learning from as early as just being 8 weeks old.
Appearance and Characteristics
Unlike, most breeds that exhibit specific colour variations, the Silken Windhound are found in a variety of colour patterns. Black, brown, silver, white or even in a combination of these colours, Silken Windhound look charming and affectionate. They weigh in the range of 20 to 55 pounds.
They love to have a comfortable place to themselves and do not like being kept outside the homely environment. They can express themselves beautifully through their eyes, ears and body language. This makes them easy to understand and lovable for the owners.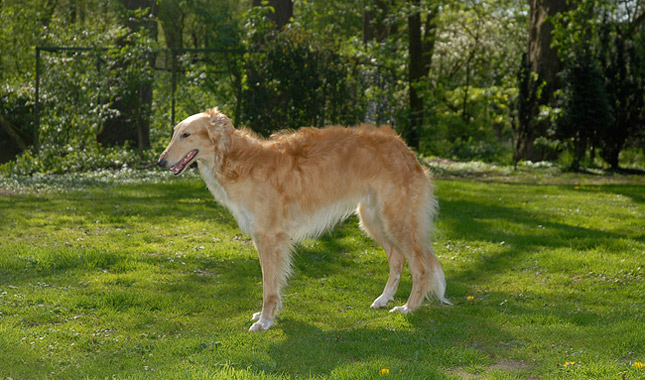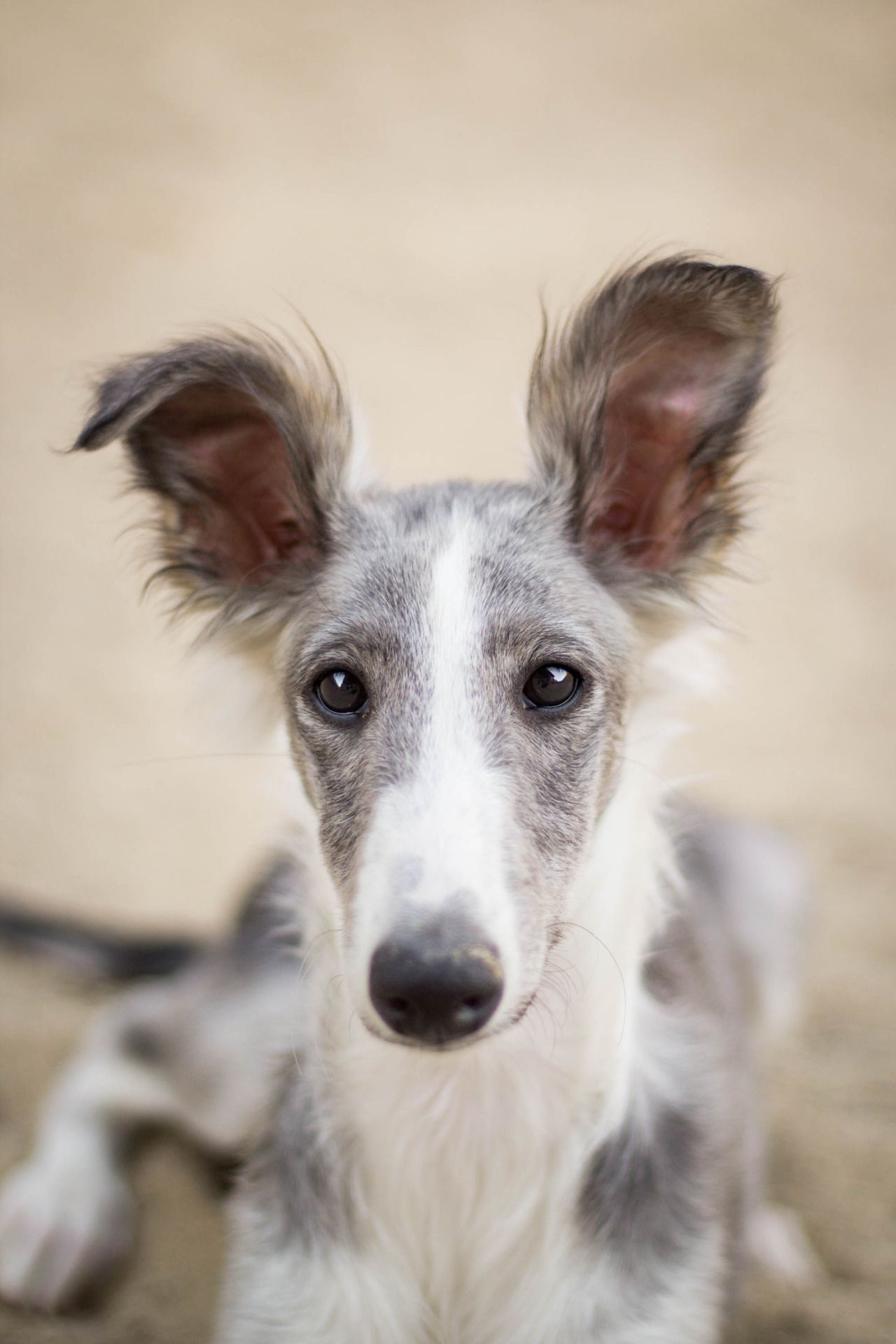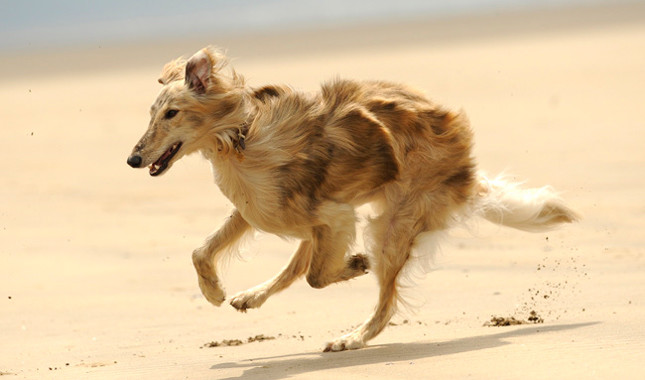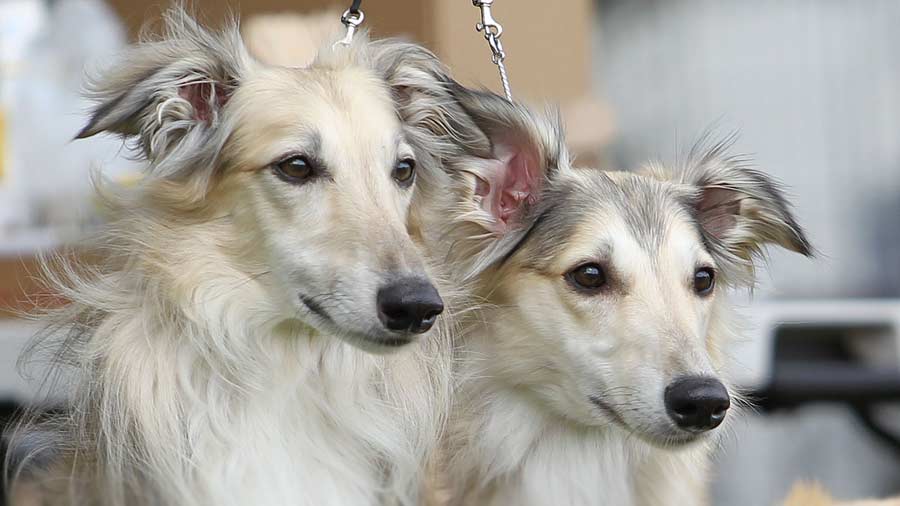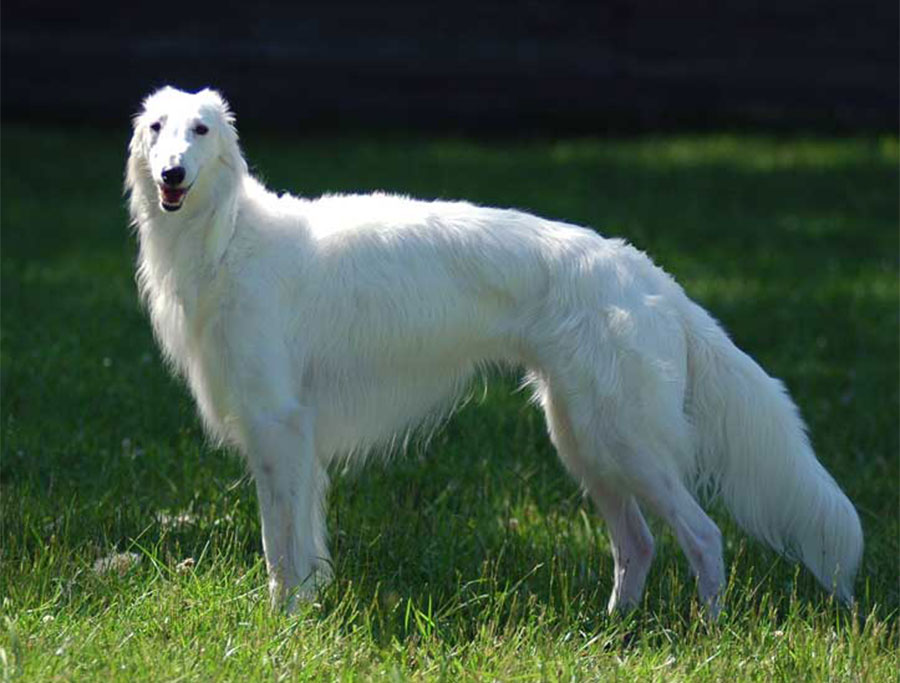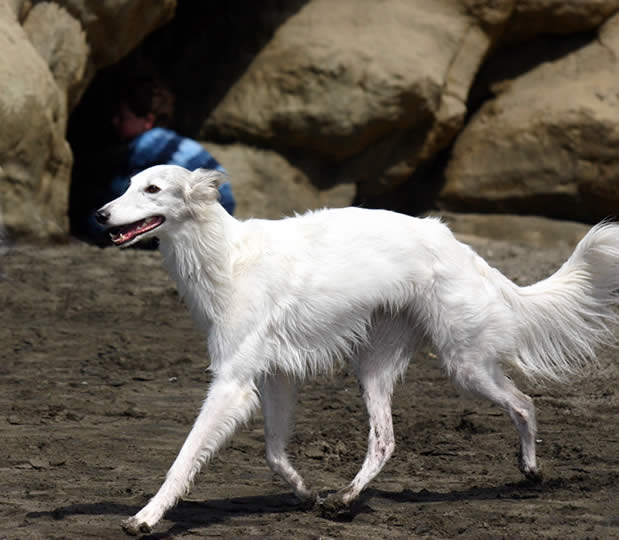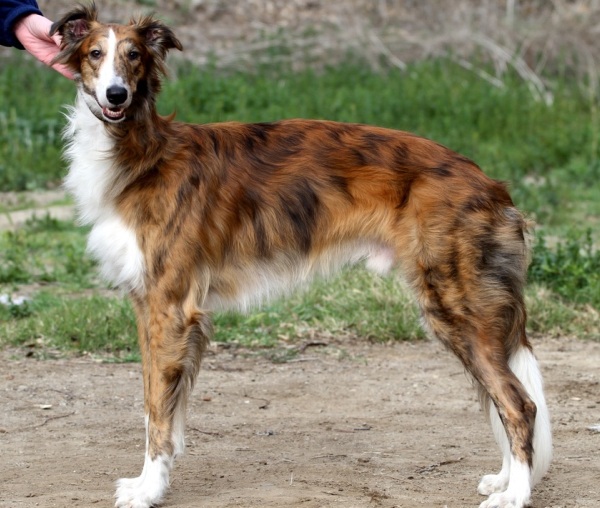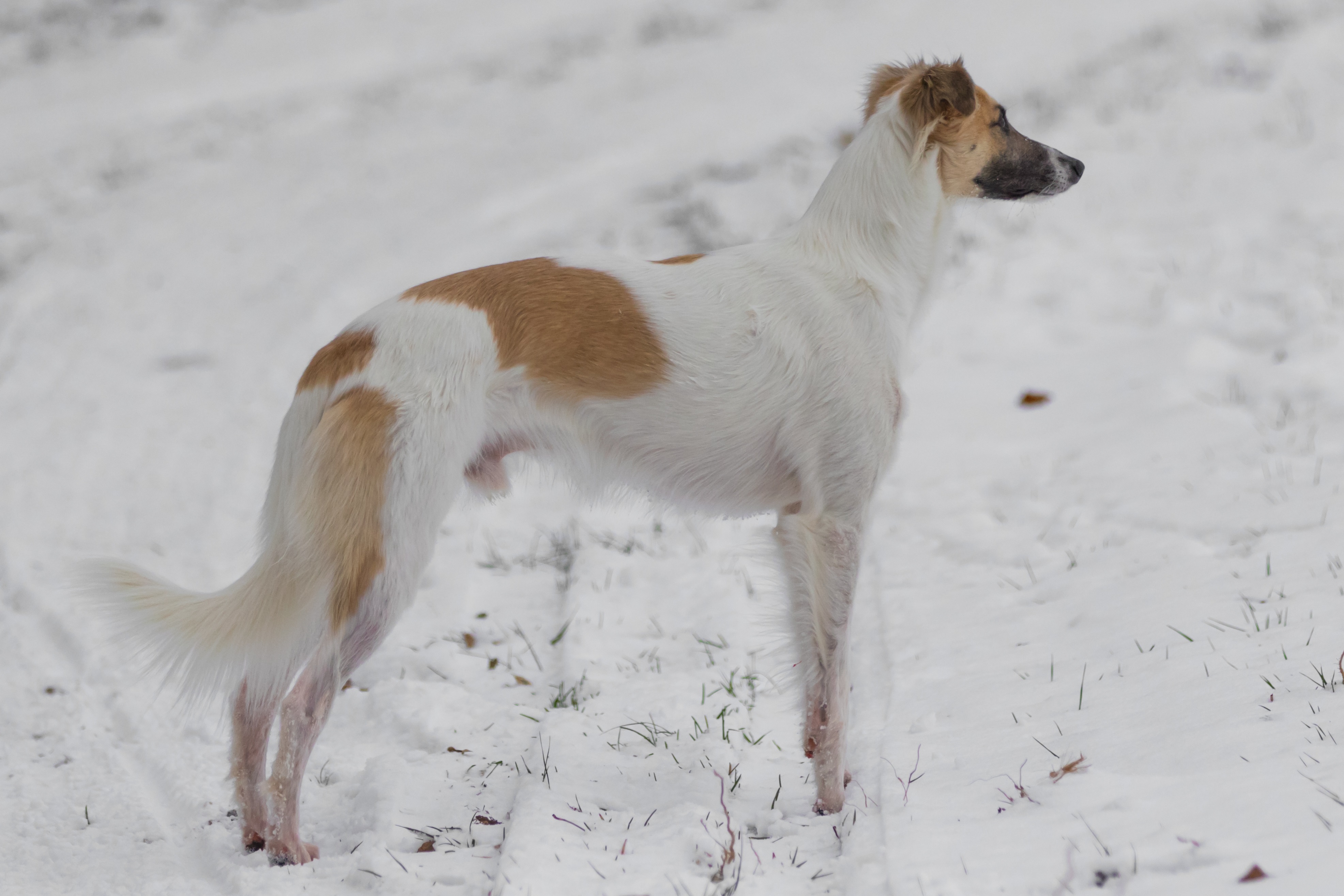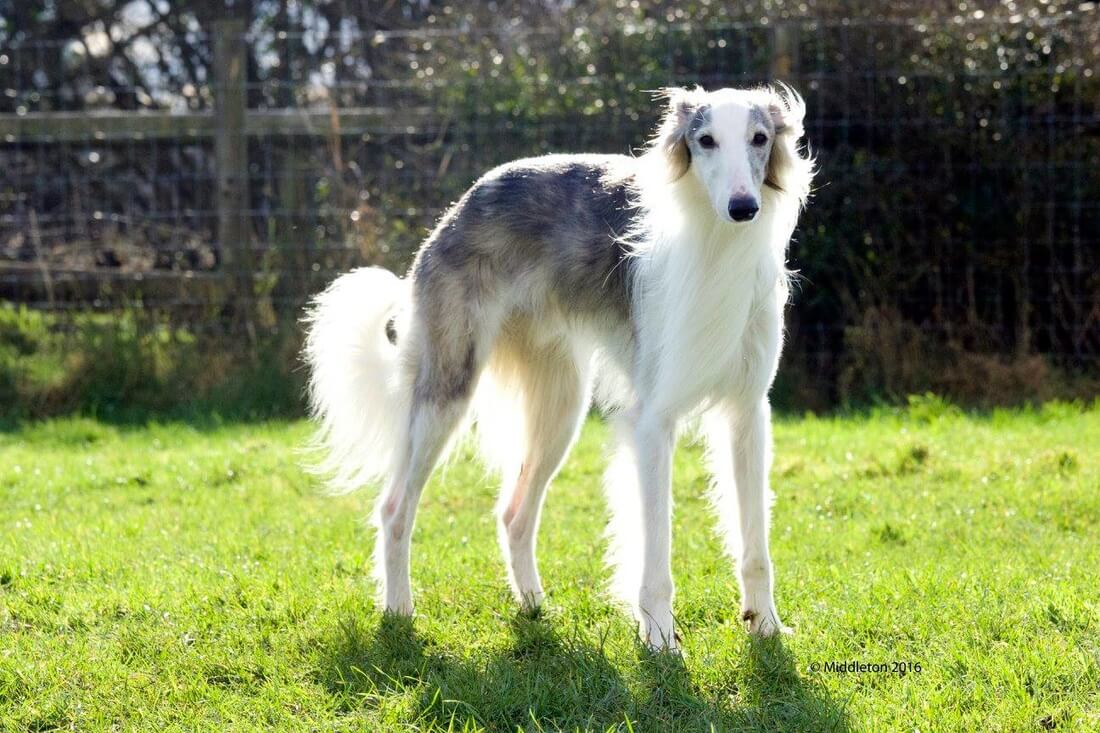 Temperament
Silken Windhound are known to be obedient and agile. They have a playful and affectionate personality which makes them mix along with everyone. For this very reason they are considered not so good guards as they generally go not bark or howl at strangers. They are also very friendly towards their family members, children and also to strangers. One of the most loved qualities of Silken Windhound is that they are friendly towards other dogs too.
Training
Silken Windhound is smart and fast learners. Reward and affection techniques can be used over small, positive sessions to train and mentor them. Silken Windhound work with high enthusiasm and form a strong bond with their owners. Owing to their silky coat, one should use semi-slip collars to keep the grip sturdy.
Lifespan
Silken Windhound have a typical lifespan of about 14 to 20 years. Health ailments, including joint and bone diseases are rare. However, some breeds are sensitive to ivermectin and relating drugs. If taken proper care, they can life up to their late teenage years.
Shedding and Care
The exuberant and luxurious silky coats of Silken Windhound is a visual extravaganza for the owners. Though they shed comparatively less, 2-3 brushes should be good enough to keep the rich coats healthy and fluffy. Special care should be given to brush the Silken Windhound's teeth clearly and the nails should be trimmed to avoid breakage. You should also bathe the pet once a month to keep them fresh and clean.
Breed Information
Popularity:
#
Origin:
United States
Breed Group:
Hound
Sighthound & Pariah (UKC)
Size:
Medium
Type:
Purebred
Life span:
16-20 years
Temperament:
Affectionate
Companionable
Familial
Friendly
Playful
Trusting
Loving
Height:
18-23.5 inches (46-60 cm)
Weight:
Female: 22-45 pounds (10-20 kg)
Male: 33-55 pounds (15-25 kg)
Colors:
Black
Black and Tan
Brown
Gray
Red
Silver
White
Litter Size:
4-6 puppies
Puppy Price:
Average $800 - $1000 USD
Breed Characteristics
| | |
| --- | --- |
| Adaptability: | |
| Apartment Friendly: | |
| Cat Friendly: | |
| Child Friendly: | |
| Grooming: | |
| Health Issues: | |
| Intelligence: | |
| Trainability: | |
| Watchdog Ability: | |
Dog names
| Rank | Male | Female |
| --- | --- | --- |
| 1 | Buddy | Daisy |
| 2 | Bentley | Roxy |
| 3 | Oscar | Rosie |
| 4 | Jackson | Emma |
| 5 | Baxter | Piper |
| 6 | Beau | Roxie |
| 7 | Moose | Millie |
| 8 | Tyson | Scout |
| 9 | Joey | Athena |
| 10 | Luke | Hazel |
| 11 | Samson | Mocha |
| 12 | Rufus | Sydney |
| 13 | Chico | Hannah |
| 14 | Cash | Delilah |
| 15 | Scooter | Oreo |
Next » Smaland Hound