Polish Hunting Dog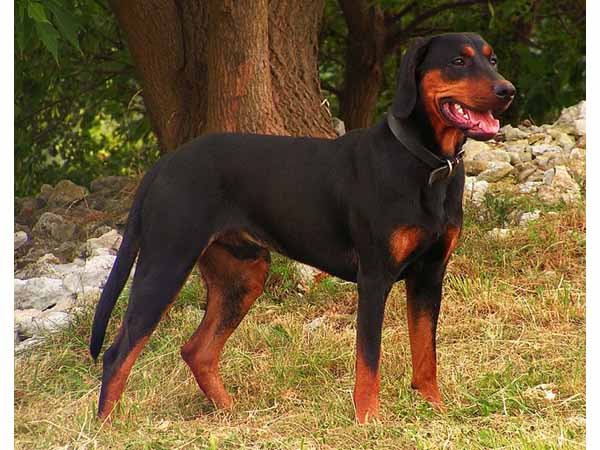 Overview
The Polish Hunting Dog, also known as the Ogar Polski, is a large, muscular breed of hunting dog that originated in Poland. It was developed in the 19th century by crossing various sighthounds, including the Greyhound and Scottish Deerhound, with scent hounds such as the Bloodhound and the Hanoverian Scenthound.
Temperament
The Polish Hunting Dog is known for its calm and even-tempered personality. It is loyal and affectionate to its family, but reserved around strangers. This breed is also very intelligent and trainable, making it a great choice for hunting purposes. It requires plenty of exercise and mental stimulation to keep it happy and healthy.
Lifespan
The average lifespan of a Polish Hunting Dog is between 10 and 12 years.
Shedding
The Polish Hunting Dog has a short, dense coat that sheds moderately. Regular brushing can help to minimize shedding and keep its coat healthy.
Puppy
Polish Hunting Dog puppies require socialization and training from an early age. It is important to expose them to a variety of people, animals, and environments to help them become well-adjusted adults. As with any breed, it is also important to choose a reputable breeder and ensure that the puppy has been properly vaccinated and health-checked.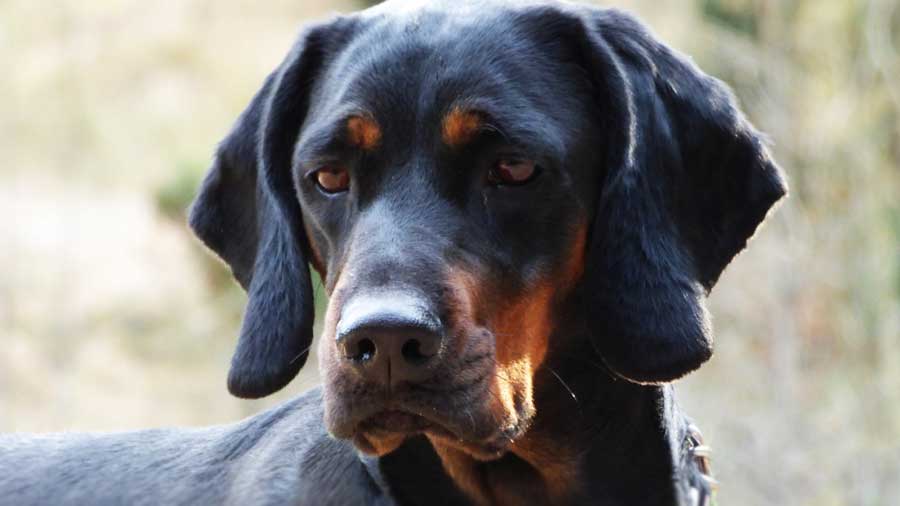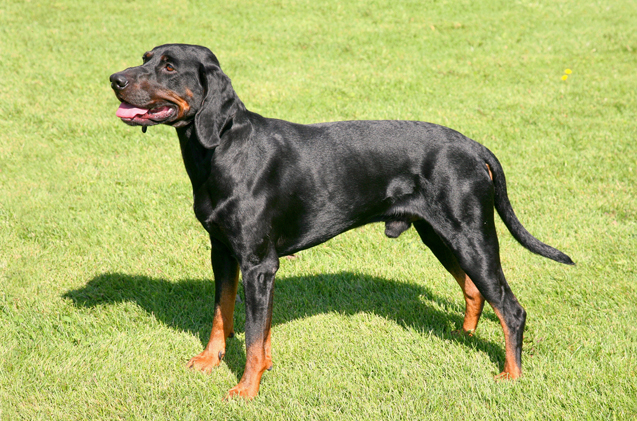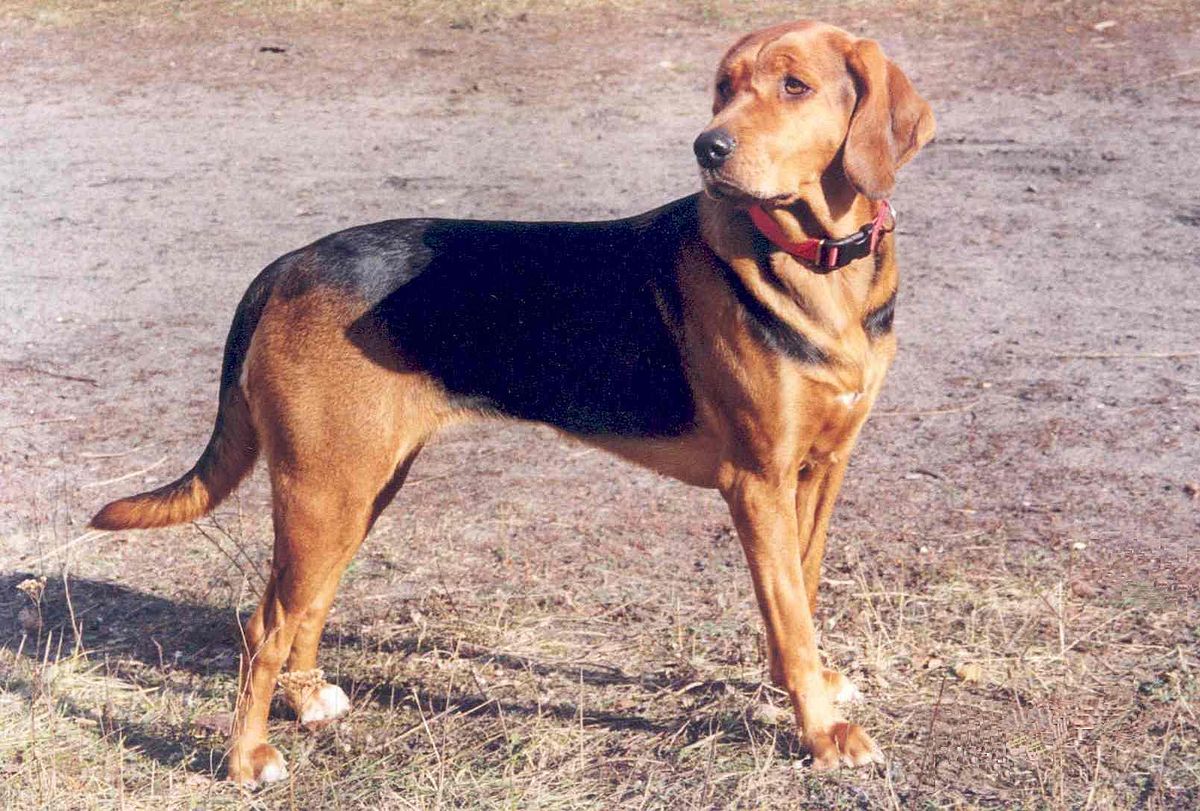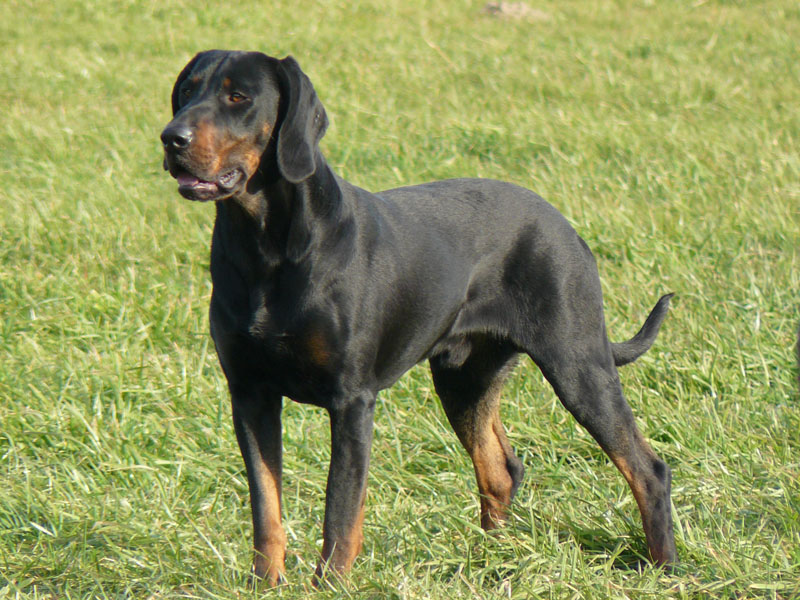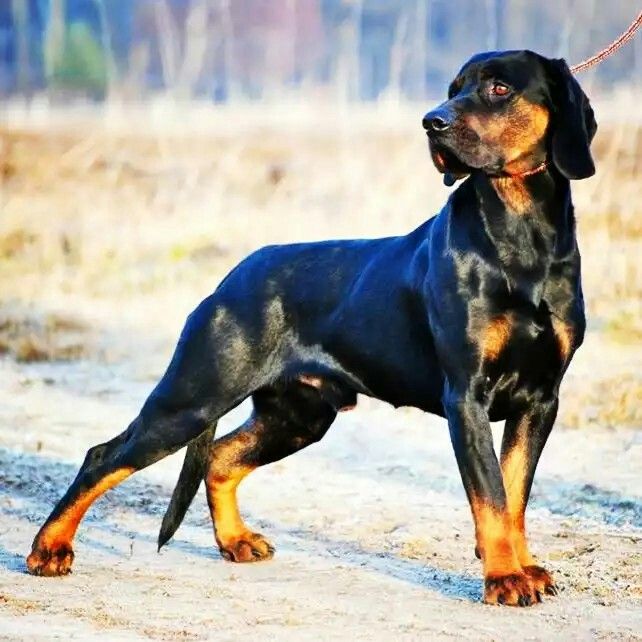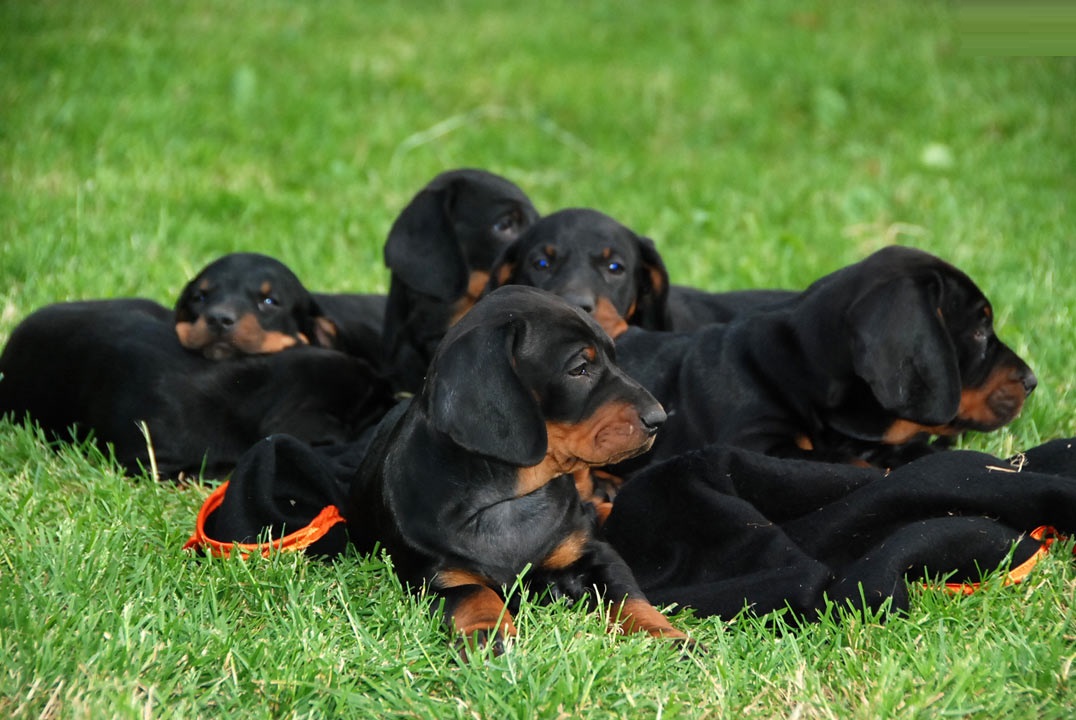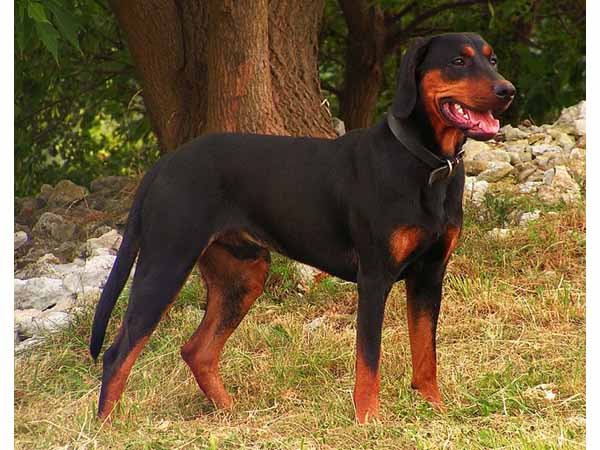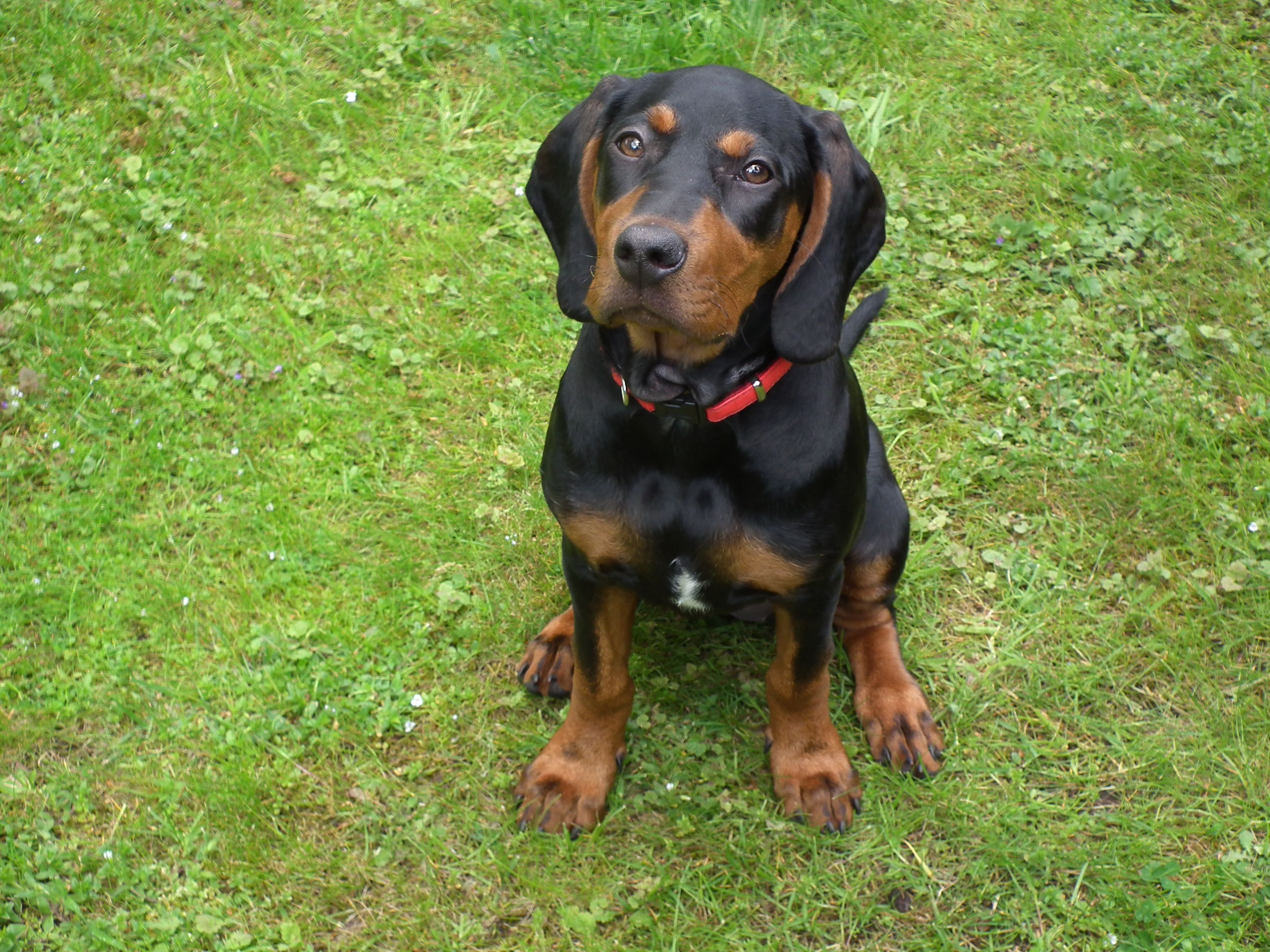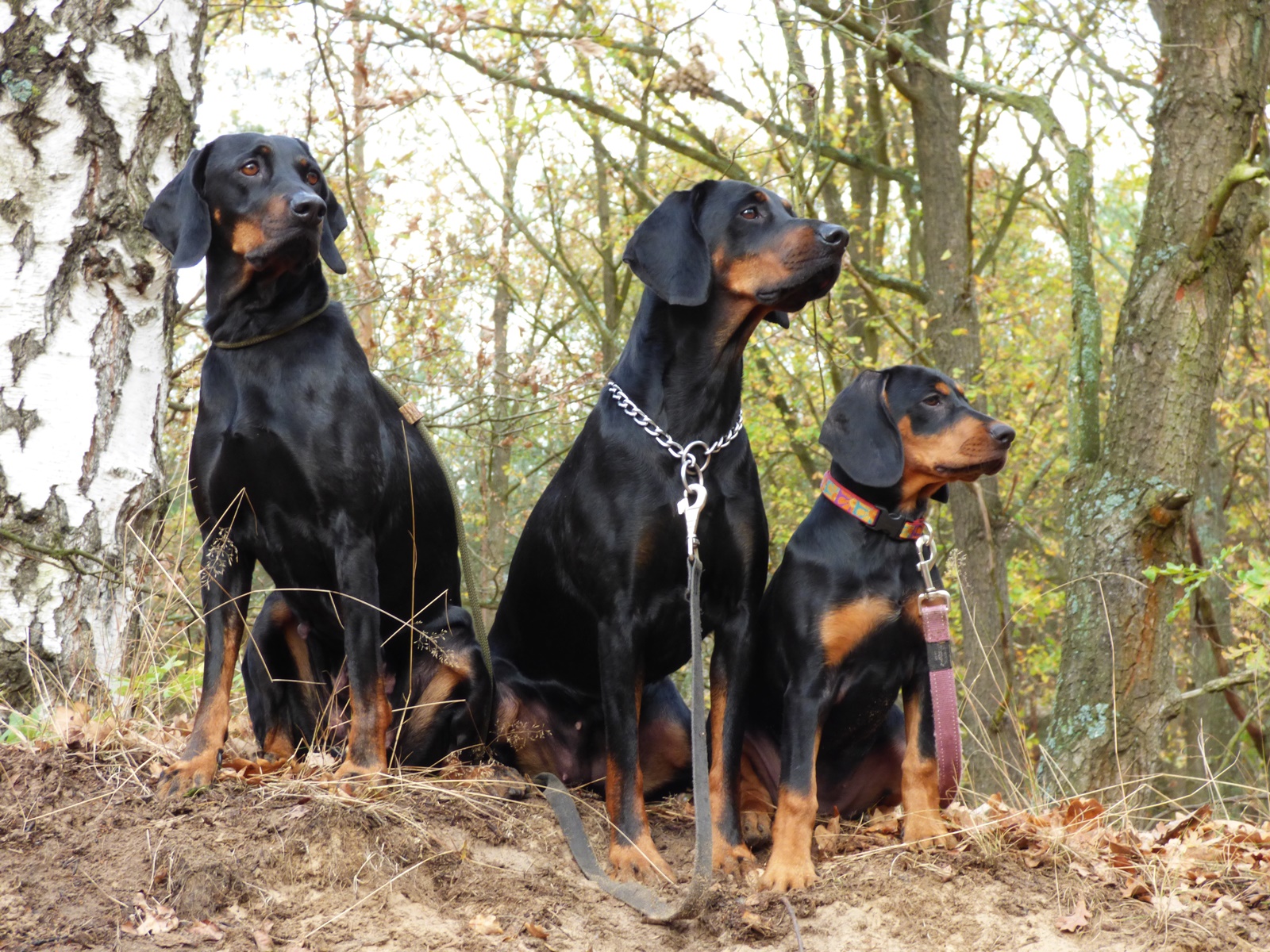 Breed Information
Popularity:
#
Origin:
Poland
Breed Group:
Hound
Scenthound (UKC)
Size:
Medium to Large
Type:
Purebred
Life span:
10-13 years
Temperament:
Brave
Courageous
Gentle
Intelligent
Stable
Trainable
Height:
Male: 22–26 inches (55–66 cm)
Female: 20–24 inches (50–61 cm)
Weight:
Male: 55-70 pounds (25-32 kg)
Female: 44-57 pounds (20-26 kg)
Colors:
Black
Black and Tan
Litter Size:
4-8 puppies
Puppy Price:
Average $600 - $800 USD
Breed Characteristics
| | |
| --- | --- |
| Adaptability: | |
| Apartment Friendly: | |
| Cat Friendly: | |
| Child Friendly: | |
| Grooming: | |
| Health Issues: | |
| Intelligence: | |
| Trainability: | |
| Watchdog Ability: | |
Dog names
| Rank | Male | Female |
| --- | --- | --- |
| 1 | Buddy | Daisy |
| 2 | Buster | Gracie |
| 3 | Leo | Abbie |
| 4 | Winston | Ginger |
| 5 | Zeus | Sasha |
| 6 | Gus | Lulu |
| 7 | Sammy | Layla |
| 8 | Bandit | Riley |
| 9 | Romeo | Dakota |
| 10 | Tyson | Scout |
| 11 | Boomer | Minnie |
| 12 | Gunner | Josie |
| 13 | Rudy | Katie |
| 14 | Koda | Cleo |
| 15 | Chico | Hannah |
Next » Pakistani Mastiff