Perro de Presa Canario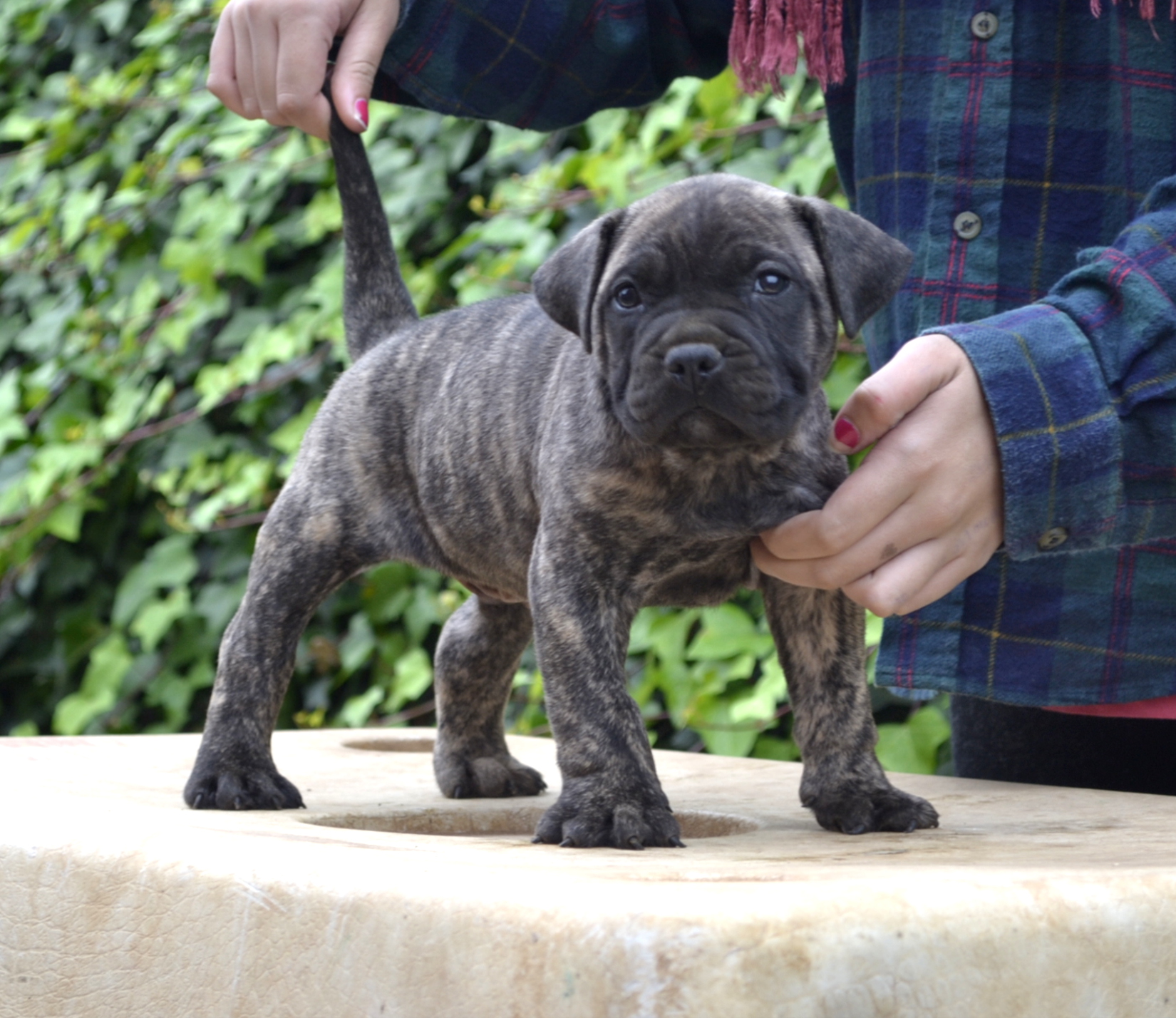 Overview
The Perro de Presa Canario, also known as the Canary Mastiff, is a large breed of dog that originated in the Canary Islands, specifically on the island of Gran Canaria. The breed was developed for guarding and working with livestock, as well as for use in dogfighting.
Temperament
Perro de Presa Canarios are loyal, protective, and confident dogs. They are typically reserved with strangers and can be aggressive towards other dogs if not properly socialized. They are known for their strong-willed nature and require an experienced handler who can provide firm and consistent training.
Lifespan
The average lifespan of a Perro de Presa Canario is 9-11 years.
Shedding
Perro de Presa Canarios have a short, coarse coat that sheds moderately year-round. Regular brushing and grooming can help minimize shedding.
Puppy
Perro de Presa Canario puppies require early socialization and training to ensure they grow up to be well-behaved adult dogs. They should also receive regular exercise to help them develop strong muscles and a healthy physique. It's important to note that due to their history as fighting dogs, some countries have restrictions or bans on owning Perro de Presa Canarios, and prospective owners should research local laws and regulations before bringing one into their home.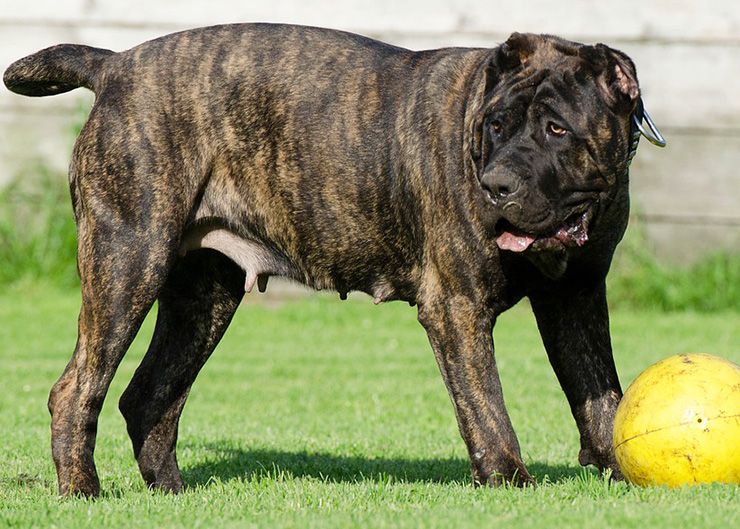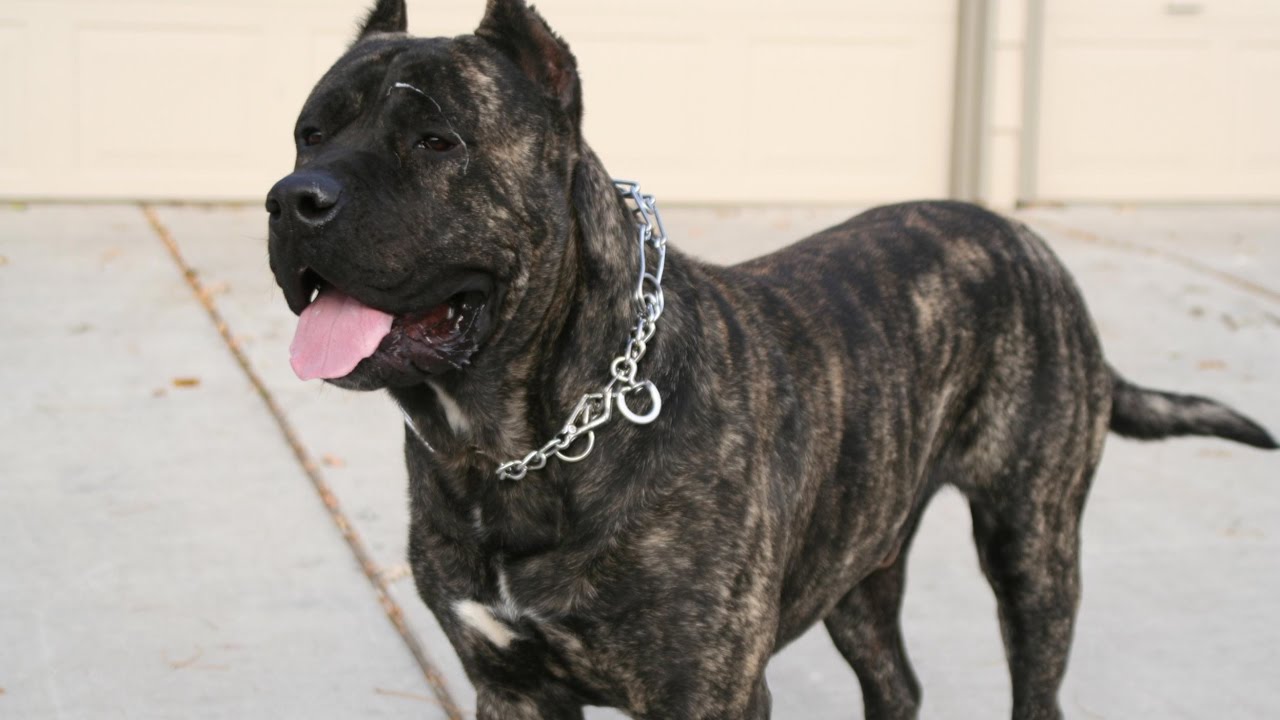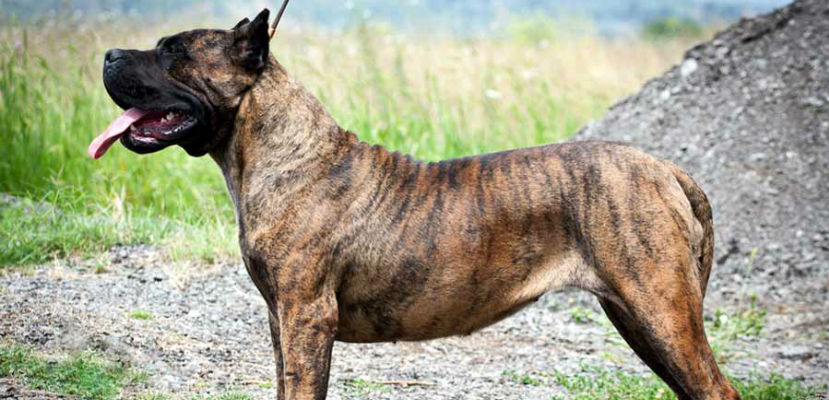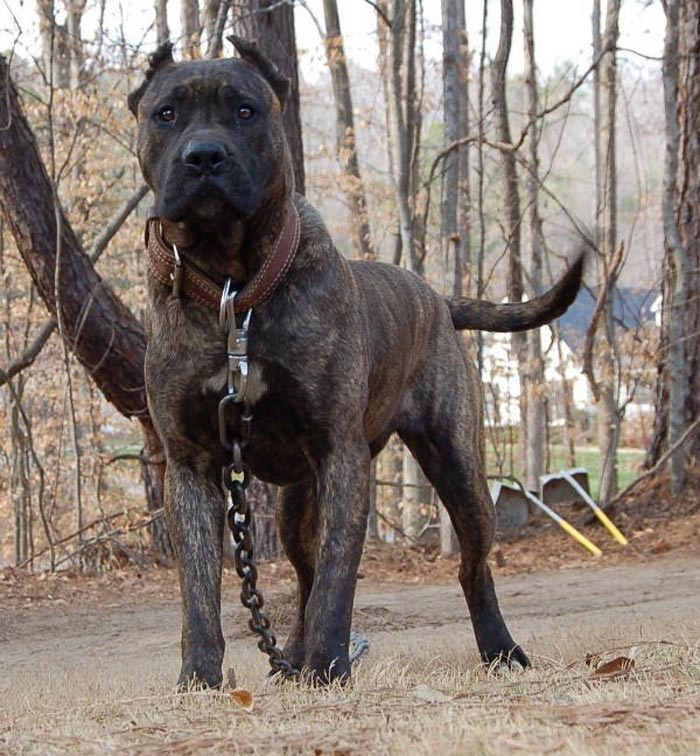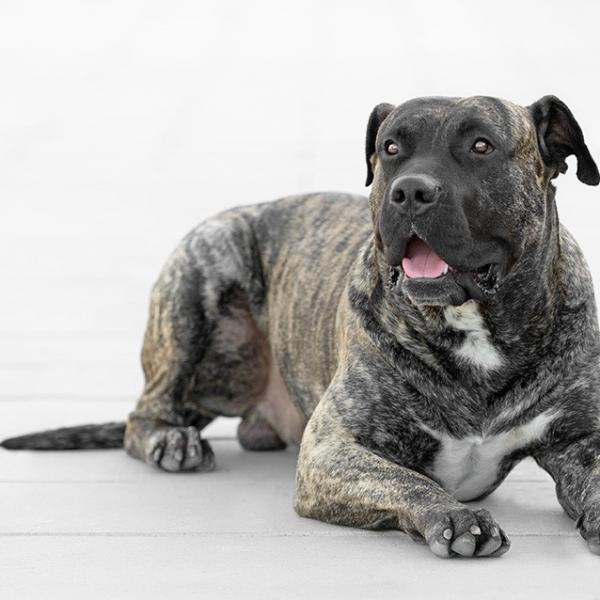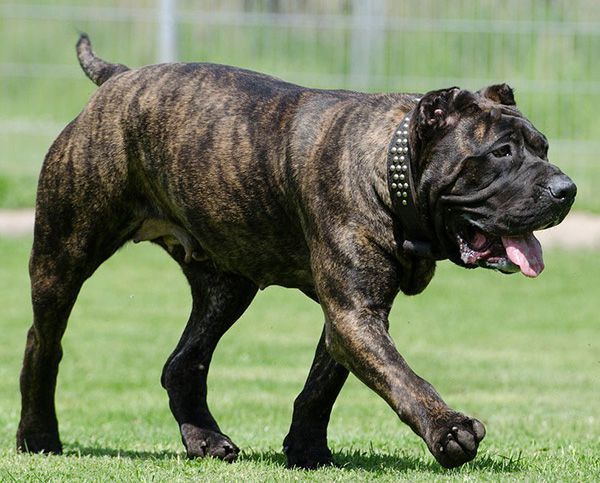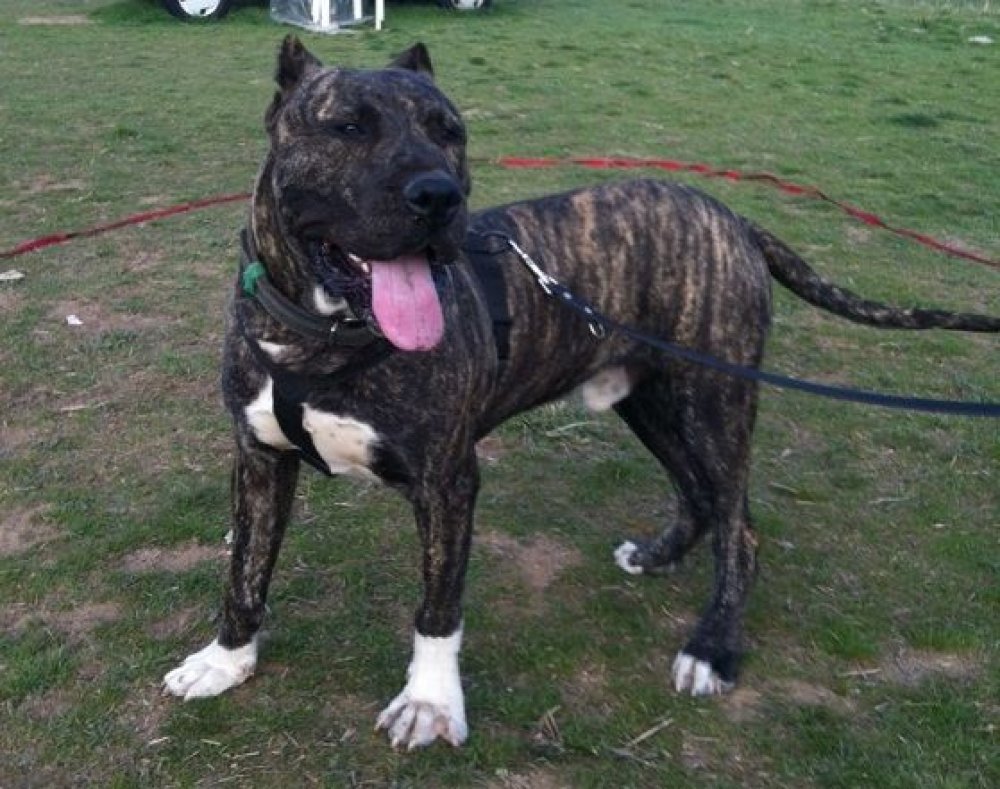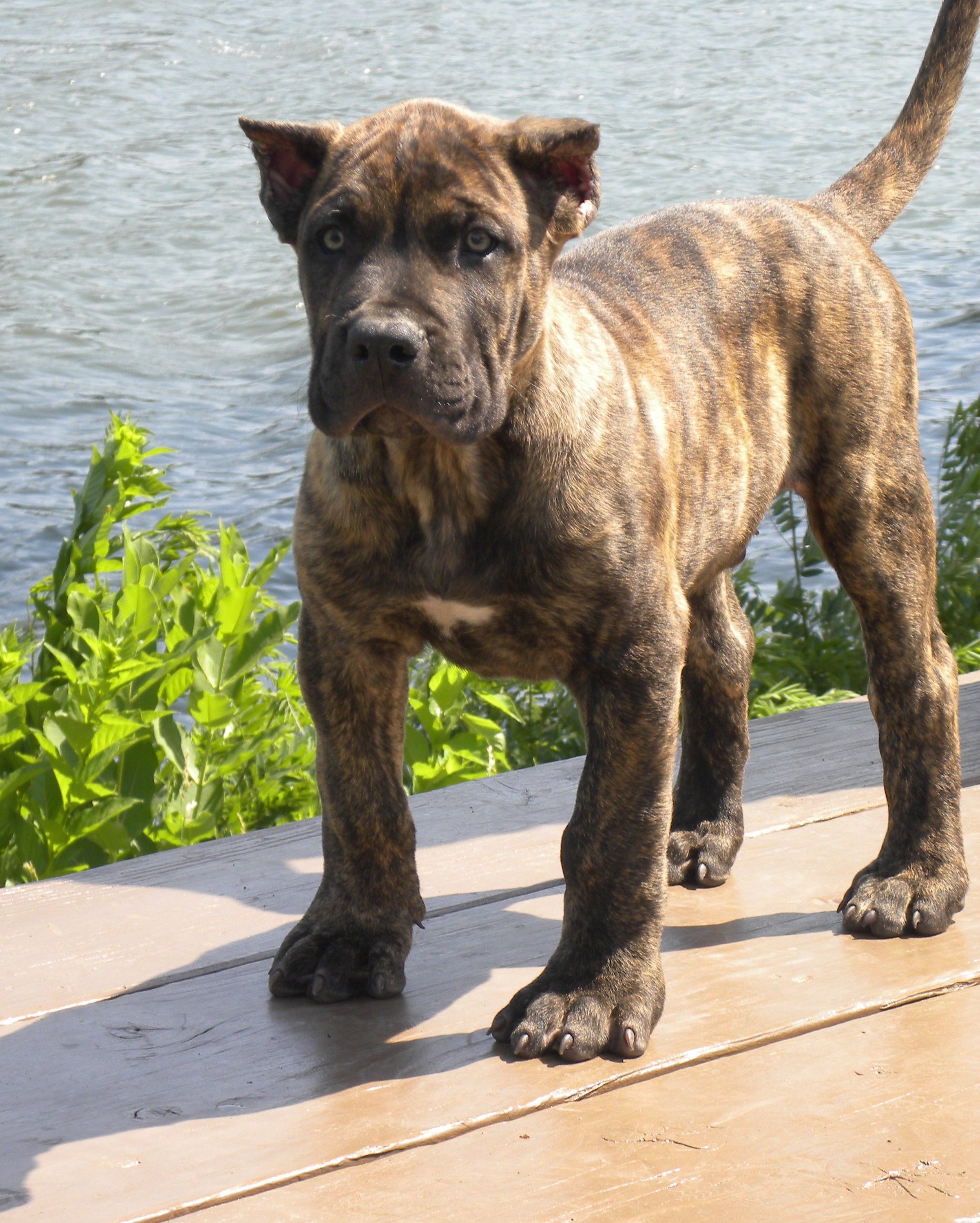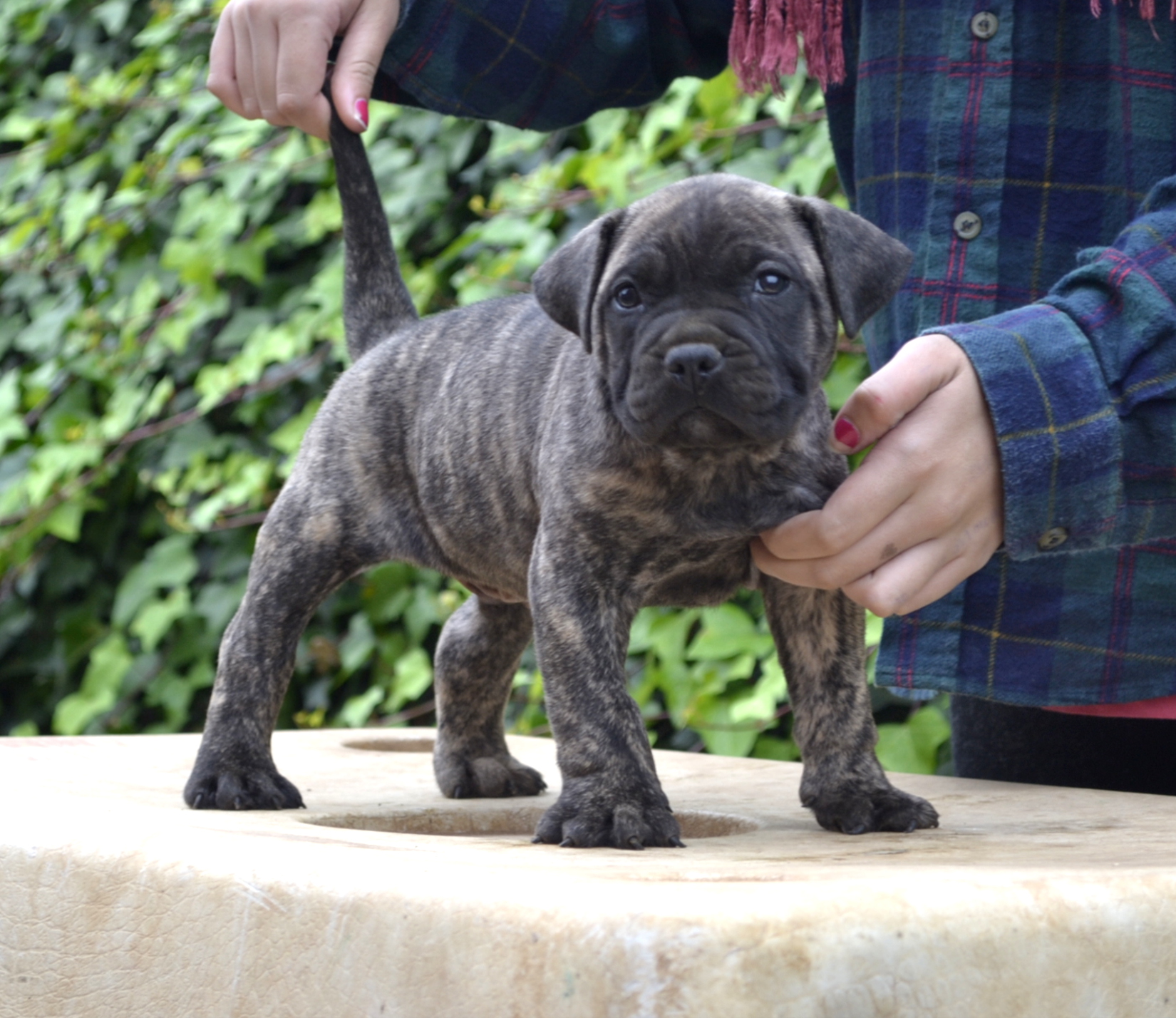 Breed Information
Popularity:
#
Origin:
Spain
Breed Group:
Guardian Dog (UKC)
Size:
Large
Type:
Cross Breed
Life span:
9-11 years
Temperament:
Calm
Dominant
Gentle
Strong Willed
Suspicious
Height:
21-25 inches (55-65 cm)
Weight:
80-100 pounds (36-45 kg)
Colors:
Black
Brindle
Fawn
Red Brindle
Silver Fawn
Red Fawn
Litter Size:
7-9 puppies
Puppy Price:
Average $1200 - $3000 USD
Breed Characteristics
| | |
| --- | --- |
| Adaptability: | |
| Apartment Friendly: | |
| Cat Friendly: | |
| Child Friendly: | |
| Grooming: | |
| Health Issues: | |
| Intelligence: | |
| Trainability: | |
| Watchdog Ability: | |
Dog names
| Rank | Male | Female |
| --- | --- | --- |
| 1 | Teddy | Zoey |
| 2 | Riley | Stella |
| 3 | Murphy | Ruby |
| 4 | Cody | Ellie |
| 5 | Jackson | Emma |
| 6 | Gizmo | Lexi |
| 7 | Ollie | Dixie |
| 8 | Brody | Ella |
| 9 | Finn | Shelby |
| 10 | Bo | Harley |
| 11 | Ziggy | Jasmine |
| 12 | Gunner | Josie |
| 13 | Prince | Fiona |
| 14 | Brutus | Mimi |
| 15 | Copper | Cocoa |
Next » Perro de Presa Mallorquin