Mudi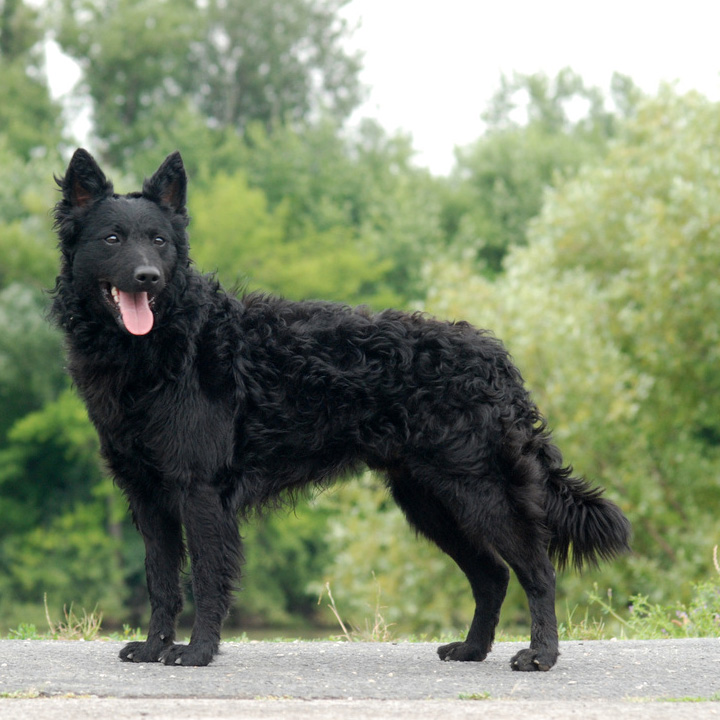 Overview
The Mudi is a herding dog breed that originated in Hungary. This medium-sized breed is known for its energy, intelligence, and versatility. Here is an overview of the Mudi's temperament, lifespan, shedding, training, and puppyhood.
Temperament
The Mudi is an active and intelligent breed that thrives on mental and physical stimulation. They are loyal, affectionate, and protective of their families, making them excellent watchdogs. They can be wary of strangers and have a strong prey drive, so socialization and training are important. Mudis are good with children and other pets if they are socialized from a young age.
Lifespan
The Mudi has a lifespan of 12 to 14 years.
Shedding
The Mudi has a double coat that sheds moderately. Regular brushing will help to control shedding.
Training
The Mudi is a highly trainable breed that excels in agility, obedience, and herding competitions. They are intelligent and eager to please, making them receptive to positive reinforcement training methods. However, Mudis can be independent and stubborn, so consistent training and socialization are important from a young age.
Puppyhood
Mudis are energetic puppies that require daily exercise and mental stimulation. They are known for being quick learners, but can be mischievous and need a firm but gentle hand in training. Socialization is important to help them develop into well-adjusted adults.
Mudi is a versatile and active breed that is well-suited for families with an active lifestyle and experience in training and socializing dogs.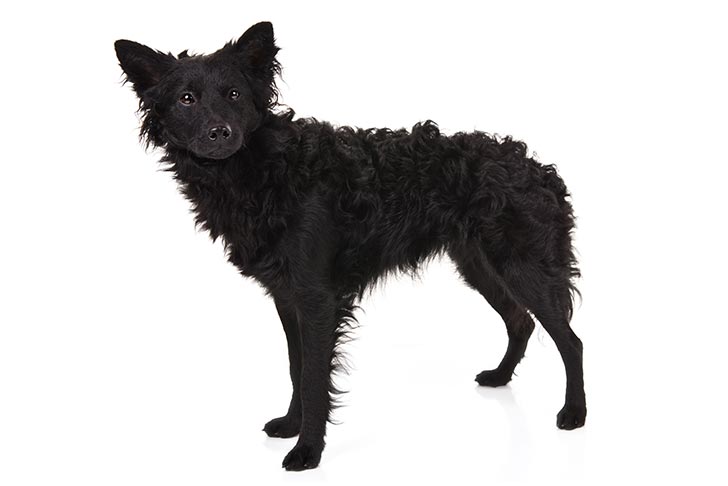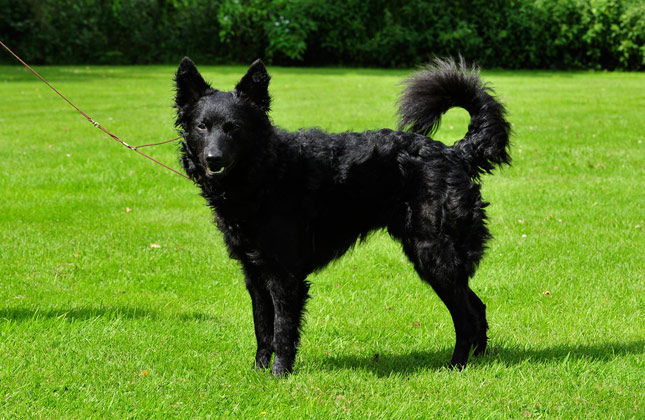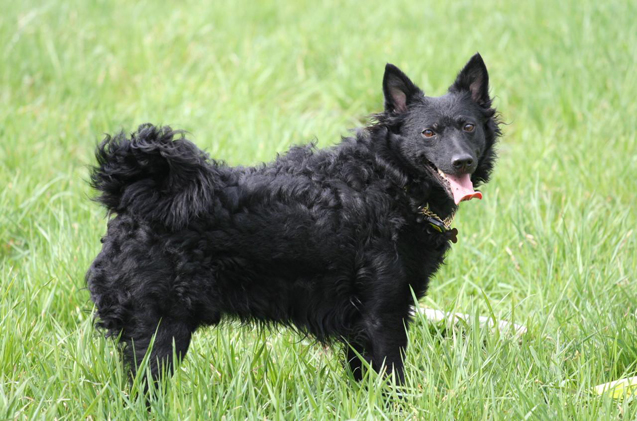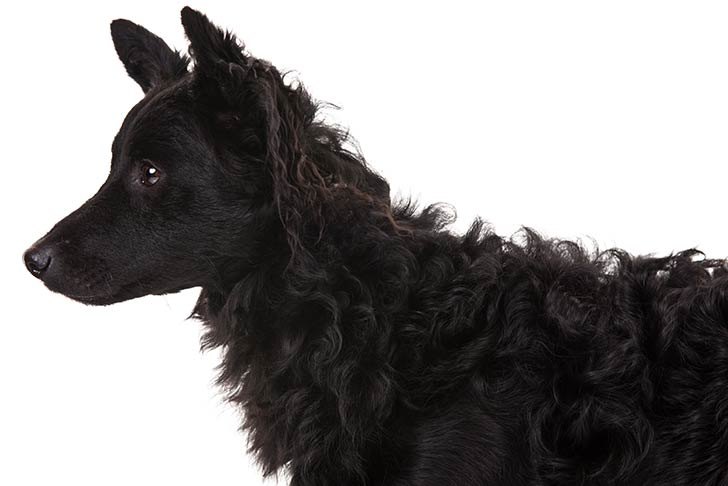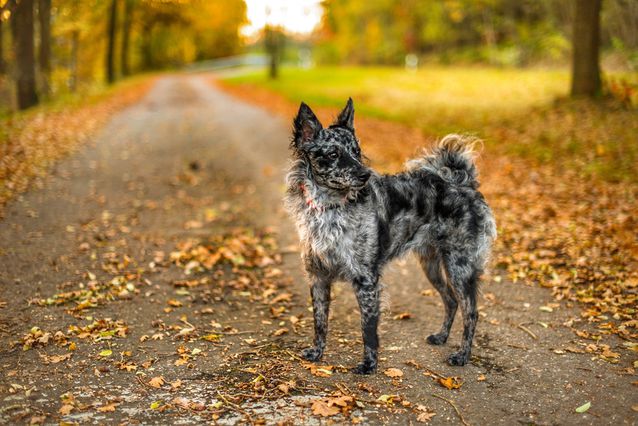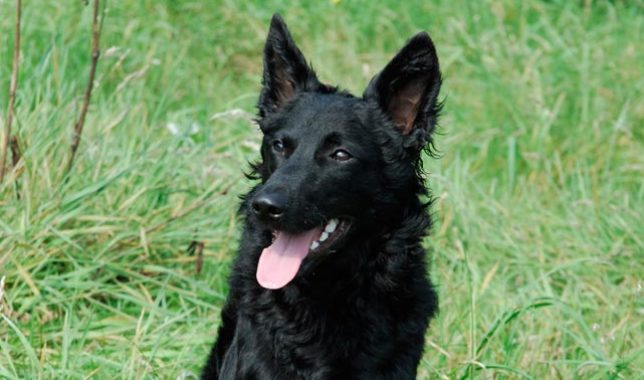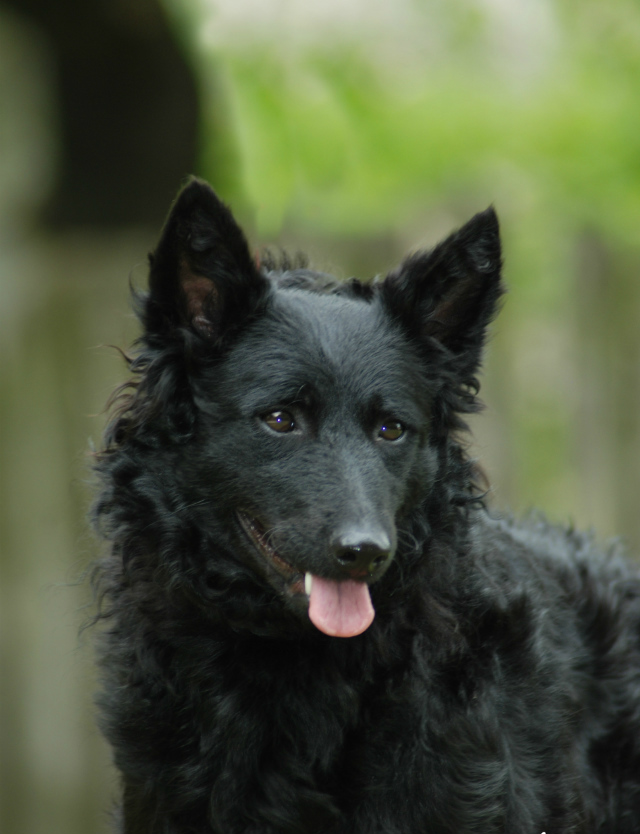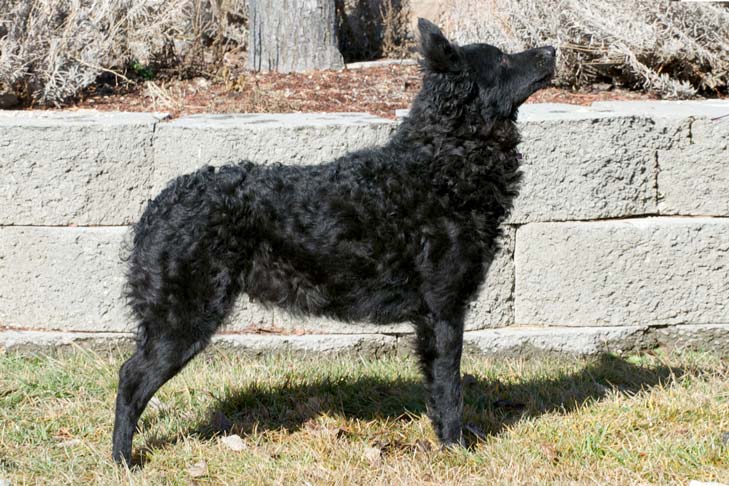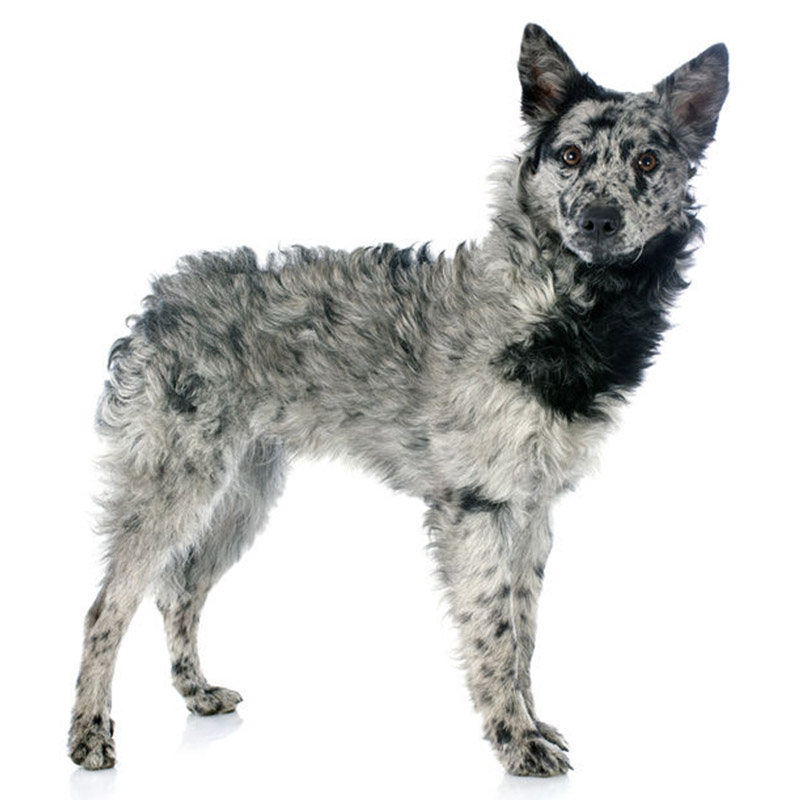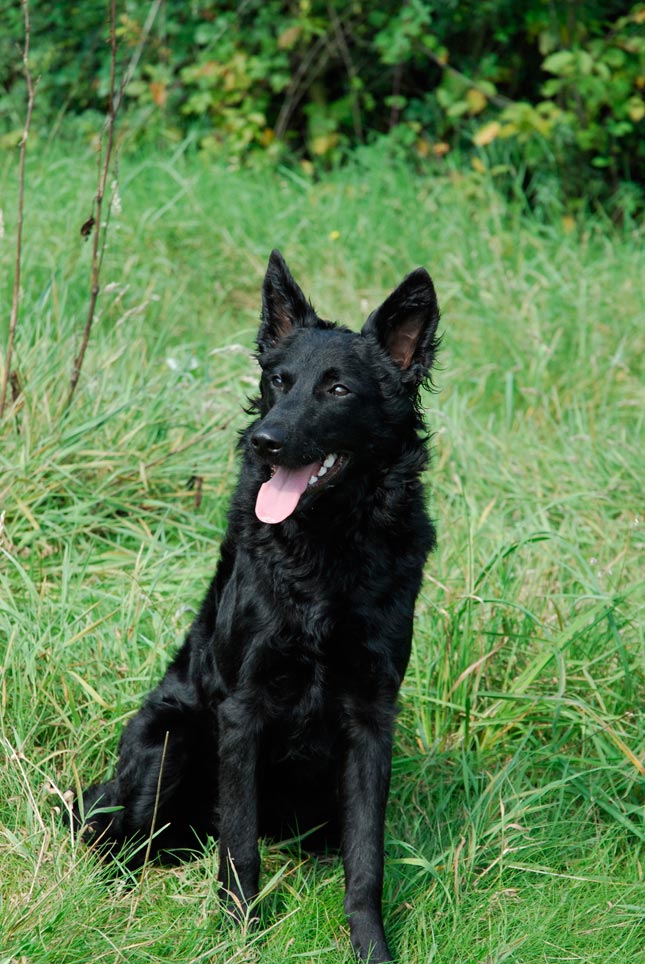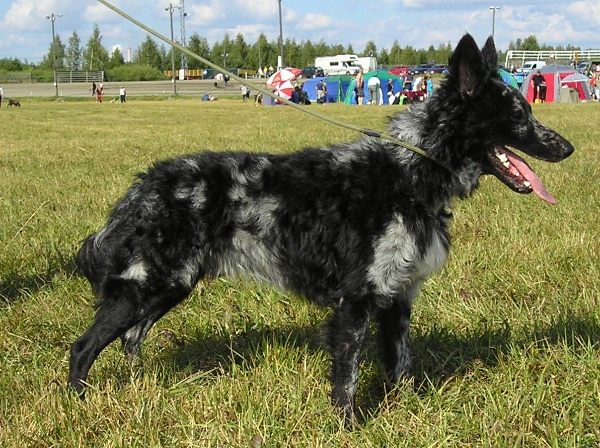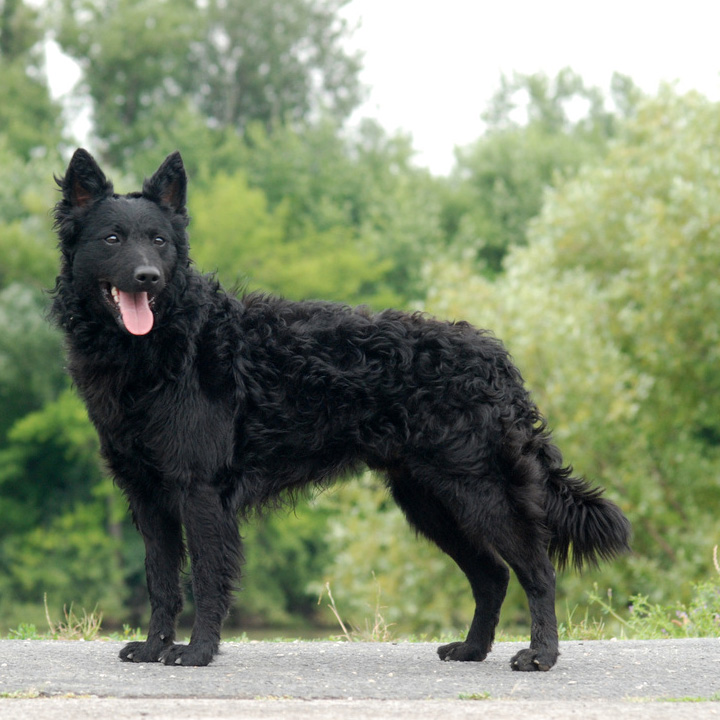 Breed Information
Popularity:
#
Origin:
Hungary
Breed Group:
Herding
Size:
Medium
Type:
Purebred
Life span:
12-14 years
Temperament:
Alert
Courageous
Energetic
Gentle
Intelligent
Lively
Loving
Height:
15-19 inches (38-48 cm)
Weight:
]18-29 pounds (8-13 kg)
Colors:
Black
Brown
Fawn
Gray
Merle
White
Litter Size:
5-8 puppies
Puppy Price:
Average $800 - $1000 USD
Breed Characteristics
| | |
| --- | --- |
| Adaptability: | |
| Apartment Friendly: | |
| Cat Friendly: | |
| Child Friendly: | |
| Grooming: | |
| Health Issues: | |
| Intelligence: | |
| Trainability: | |
| Watchdog Ability: | |
Dog names
| Rank | Male | Female |
| --- | --- | --- |
| 1 | Cooper | Molly |
| 2 | Jack | Lola |
| 3 | Riley | Stella |
| 4 | Milo | Penny |
| 5 | Oscar | Rosie |
| 6 | Harley | Nala |
| 7 | Baxter | Piper |
| 8 | Scout | Honey |
| 9 | Moose | Millie |
| 10 | Luke | Hazel |
| 11 | Gunner | Josie |
| 12 | Rudy | Katie |
| 13 | Chase | Bonnie |
| 14 | Bruce | Heidi |
| 15 | Scooter | Oreo |
Next » Mountain Feist