Miniature Shar Pei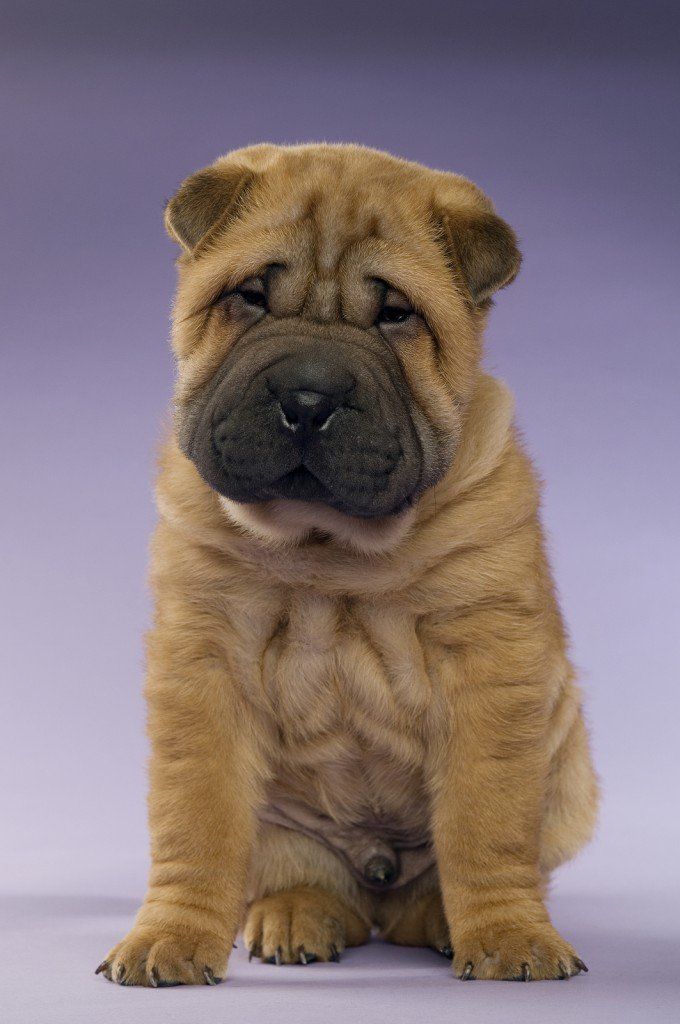 Overview
The Miniature Shar-pei is a type of Shar-pei of Chinese origin, but even though this breed has been around for quite some time, it has not been recognized as a separate breed. This breed is attractive for its unusual appearance and cleanliness. The breed has an original folded skin, which is the main feature of this breed. The short, tightly fitting coat is divided into three types: bear hair, hornet and brindle, and the colors can be absolutely diverse: black, red, cream, deer, sable, blue, chocolate, mauve.
Temperament
Miniature Shar-pei is sedentary, but nevertheless they are very affectionate and friendly. This breed is very loyal to their owner, not aggressive to other dogs or people. These dogs are very gentle, affectionate and friendly nature, but they can sometimes feel weakness, which gives the owner and not quite kind and easygoing nature, the main thing to educate the dog and this will not happen. Miniature Shar-Pei display aggression only at strong provocation, or when the owner is threatened by danger.
Weight
The Miniature Shar-peis can weigh up to 25 pounds, and height at withers can reach 43 centimeters. The optimum average height of the miniature Shar-pei is 35 centimeters, and the minimum is 28 centimeters. The breed has a square build, a straight and muscular back, a broad chest, and a tail that is curled into a ring, and the small eyes that look sad and the thick, rounded at the ends, widely set ears look very cute and unusual, and are also a feature of the breed.
Lifespan
The miniature Shar-pei has an average life span of 10-12 years, but despite this, your dog may live far longer if properly cared for. If a Shar-pei has a hereditary good longevity, it can live 14 years or even more, but if the dog has a hereditary tendency to get sick, the longevity decreases to 8-9 years. Mini Sharpies are prone to hypothermia and should not be kept outdoors, so make sure you are comfortable living with the dog and the dog is comfortable living with you.
Puppies
The miniature Shar-pei breed has an average litter size of 2 to 4 puppies. Breeding is a critical factor, as it is with all other dogs because of the different sizes and coats. Moreover, puppies with different coats can be born in the same litter. Shar-pei puppies are born with no creases, and by 6 weeks of age, they develop their first skin folds. Mini Shar-pei puppies need to be socialized and trained fairly early, like many dog breeds, to allow them to develop better skills.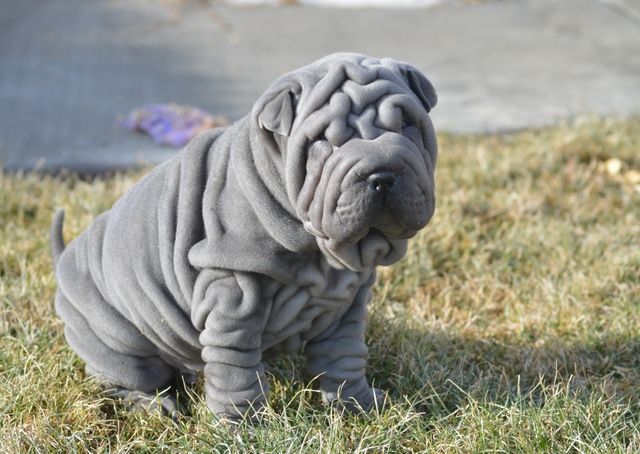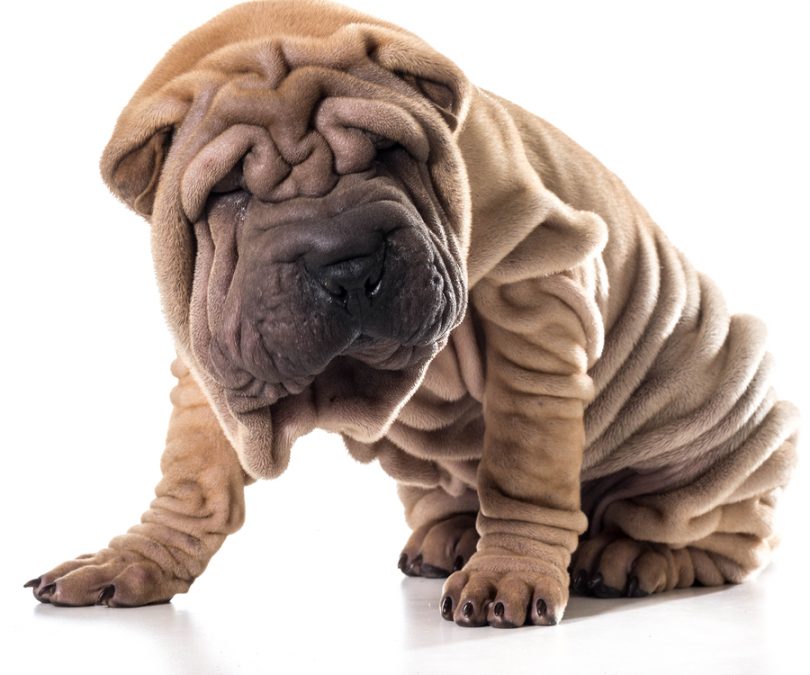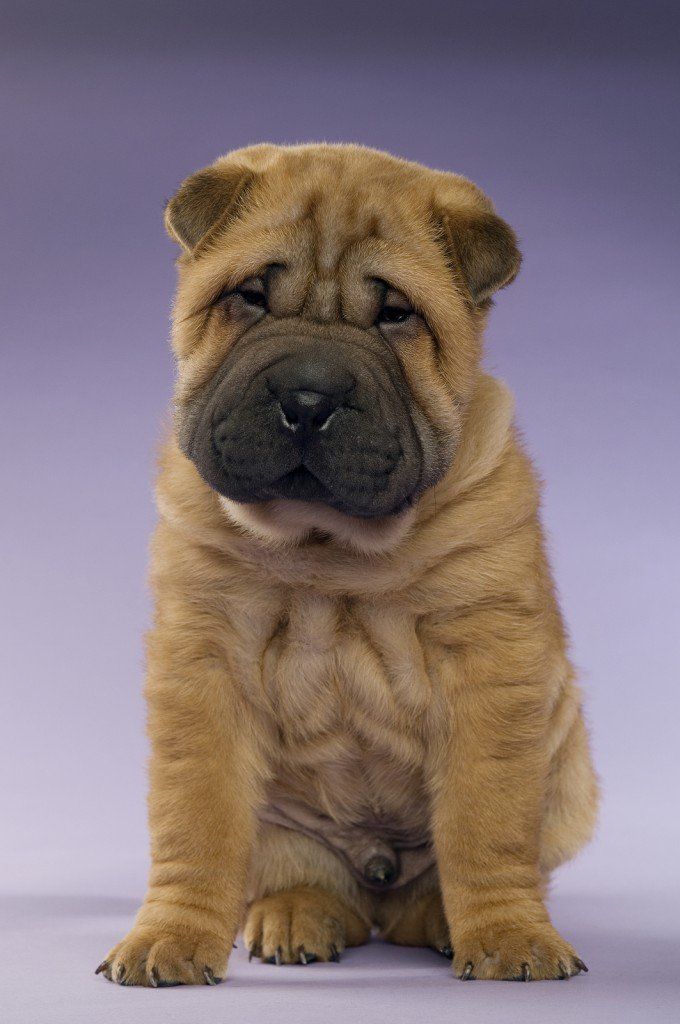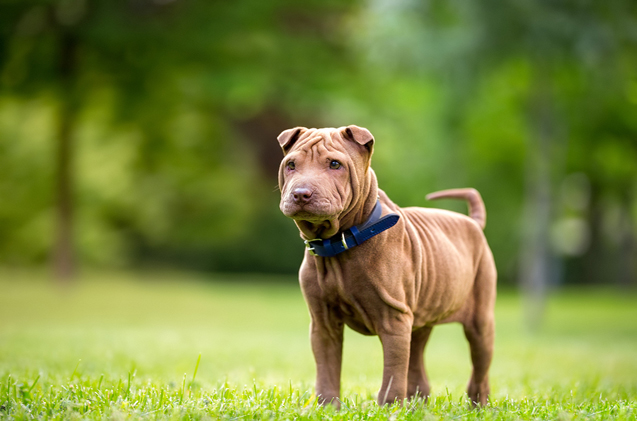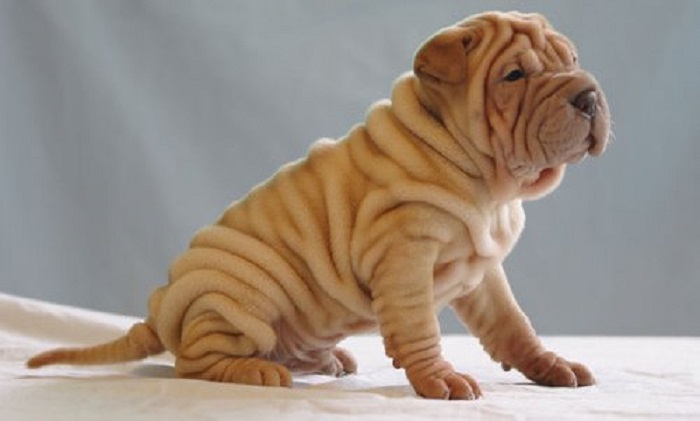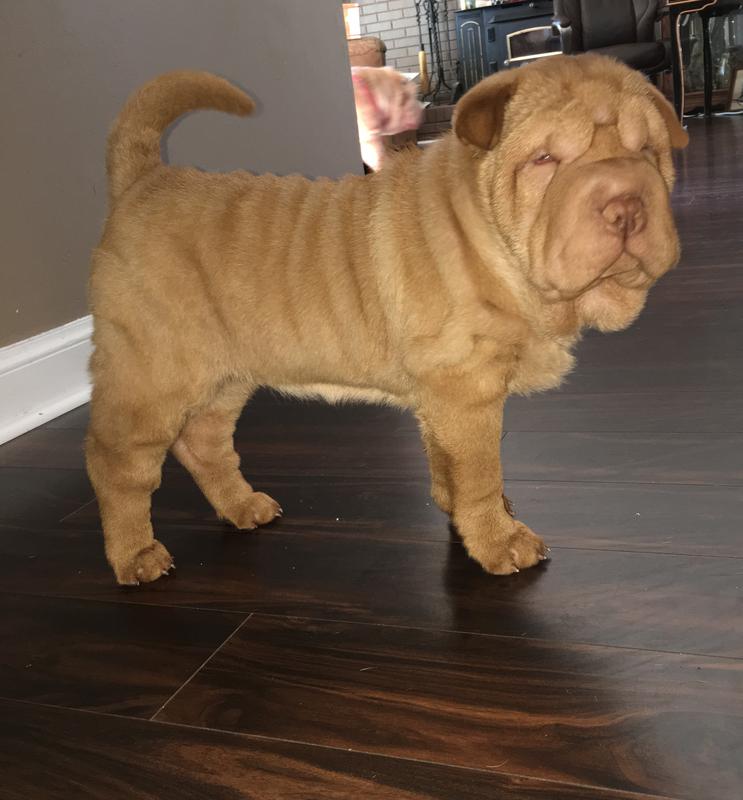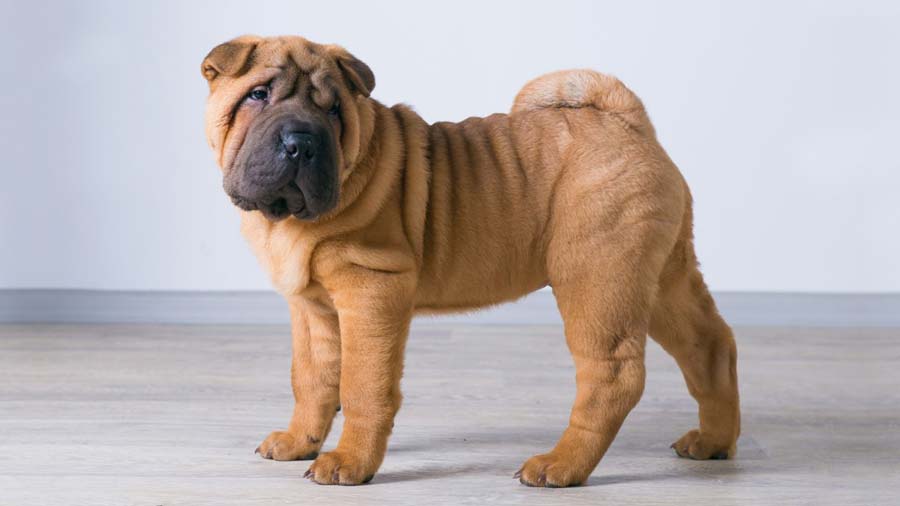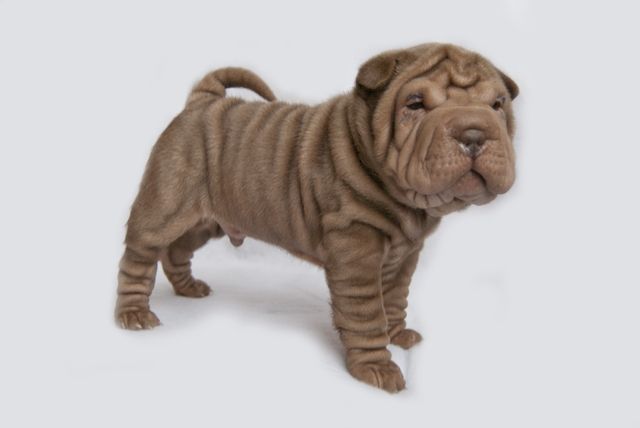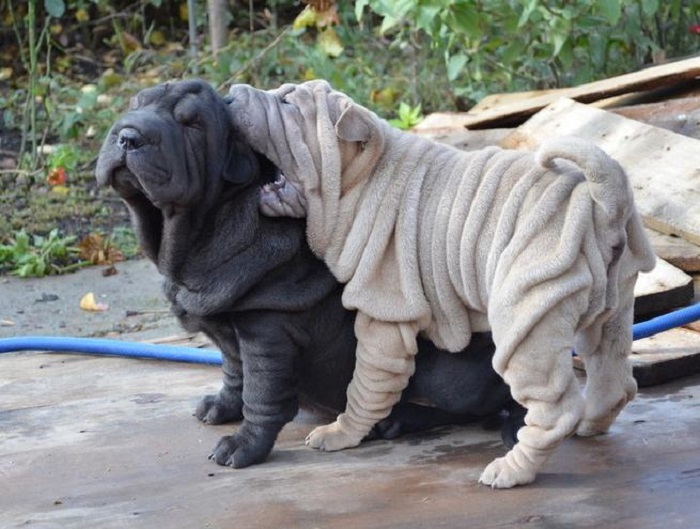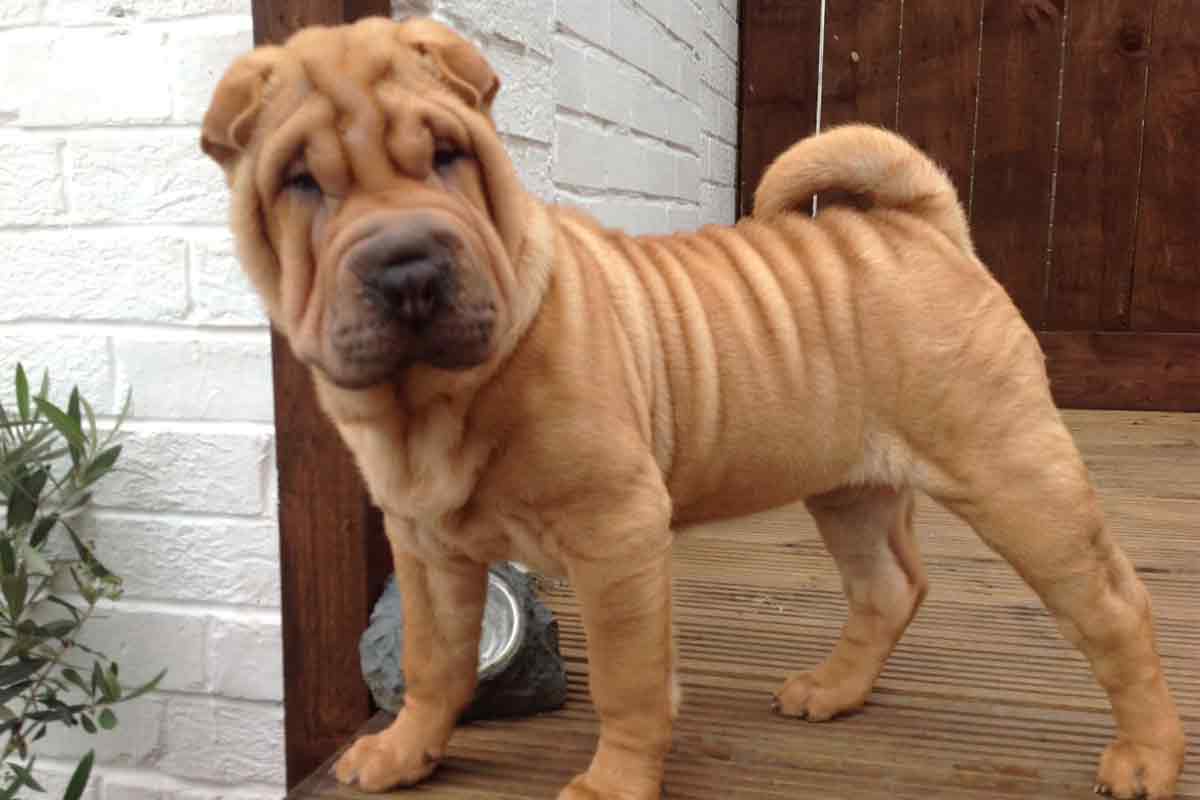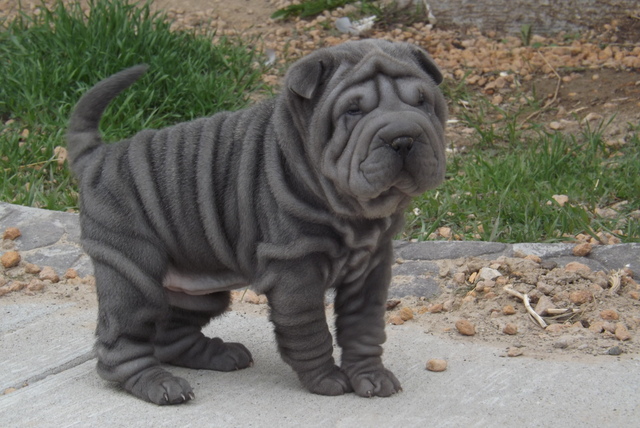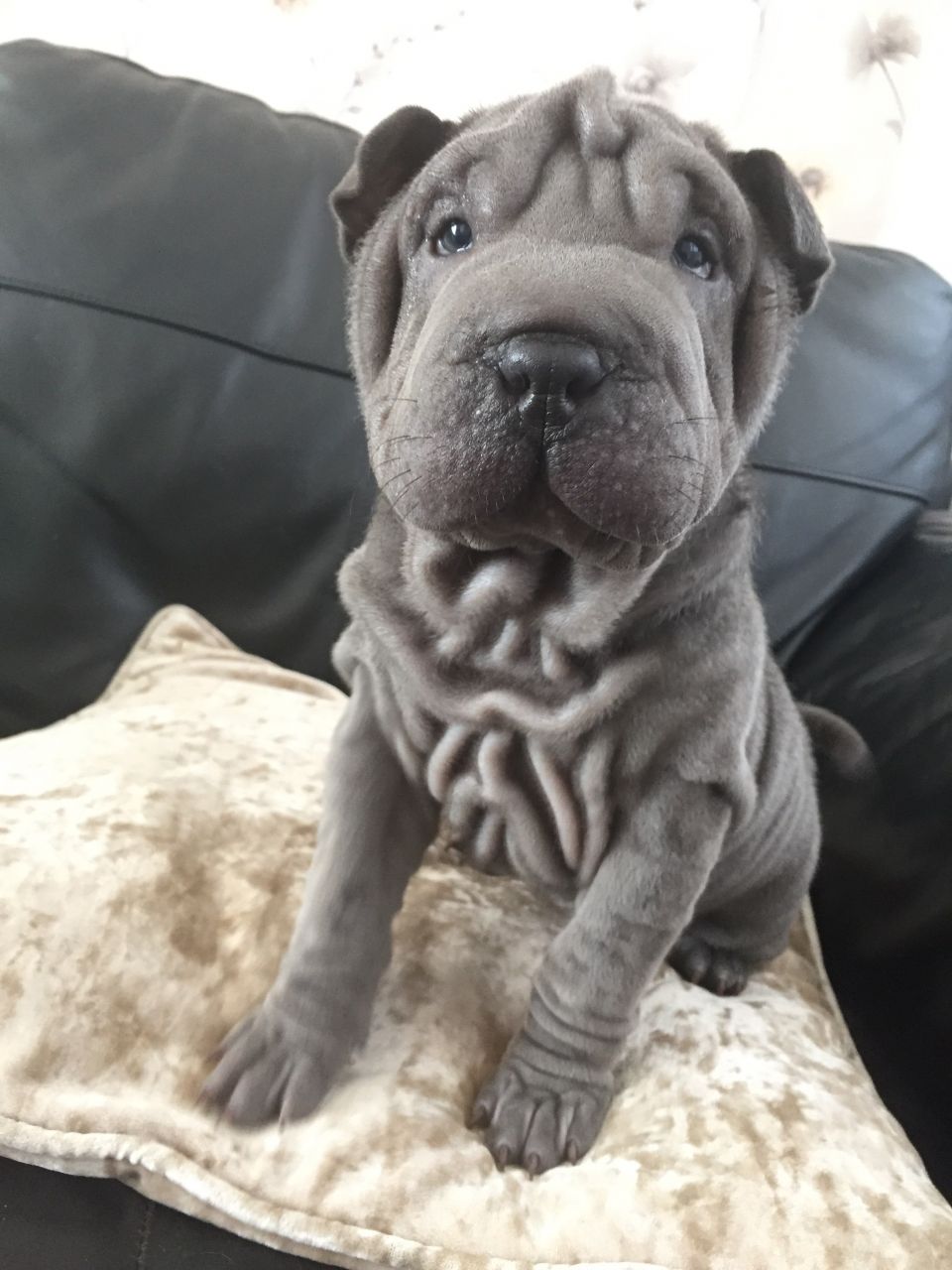 Breed Information
Popularity:
2018: #60
2017: #61
2016: #61
2015: #59
2014: #58
Origin:
China
Breed Group:
Non-Sporting (AKC)
Size:
Small
Type:
Purebred
Life span:
9-11 years
Temperament:
Affectionate
Adaptable
Alert
Calm
Confident
Independent
Playful
Height:
17 inches and under (43 cm)
Weight:
25-40 pounds (11-18 kg)
Colors:
Apricot Dilute
Black
Blue
Brown
Cream
Fawn
Red
Litter Size:
4-6 puppies
Puppy Price:
Average $1500 - $2000 USD
Breed Characteristics
| | |
| --- | --- |
| Adaptability: | |
| Apartment Friendly: | |
| Cat Friendly: | |
| Child Friendly: | |
| Grooming: | |
| Health Issues: | |
| Intelligence: | |
| Trainability: | |
| Watchdog Ability: | |
Dog names
| Rank | Male | Female |
| --- | --- | --- |
| 1 | Rocky | Sadie |
| 2 | Jake | Lily |
| 3 | Riley | Stella |
| 4 | Bailey | Coco |
| 5 | Winston | Ginger |
| 6 | Louie | Mia |
| 7 | Harley | Nala |
| 8 | Henry | Pepper |
| 9 | Beau | Roxie |
| 10 | Rusty | Angel |
| 11 | Bo | Harley |
| 12 | Ace | Sugar |
| 13 | Rufus | Sydney |
| 14 | Coco | Lacey |
| 15 | Chewy | Nikki |
Next » McNab