Lagotto Romagnolo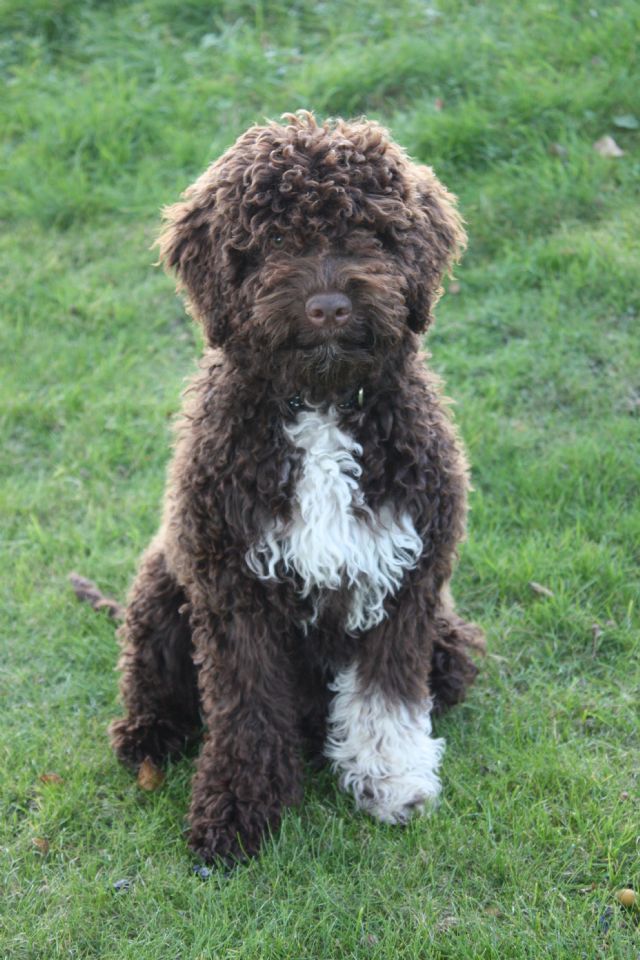 Overview
The Lagotto Romagnolo is one of the oldest dog breeds from Renaissance Italy. Their name literally means, "water dog." The medium sized dog was originally used as a water retriever and for truffle hunting. They are called truffle dogs as they are the best dog breeds for finding truffles in the wild. The cute curly coated dog also makes for an easy and adaptable pet.
Characteristics
A Lagotto Romagnolo is a small/medium sized dog. It is squarely shaped and muscled dog. It is a sporting and hunting dog. It can have a height between 14-18 inches and can weight somewhere between 24-35 lb. Lagotto Romagnolo makes good bets for novice or busy dog owners. They have a good amount of tolerance to being lonely and also for change in weather conditions.
Temperament
Lagotto Romagnolo is quiet easy going in nature. They are active, smart and lively. As pets, they are loyal and loving dogs towards their owners and like to stay close to them. They are very affectionate towards the kids. They have a keen sense of smell and sound so they know when to raise the alarm for all the rightful reasons. They can be easily trained and can get along well with other pets, especially other dogs and cats. They are also easy to train and can follow instructions.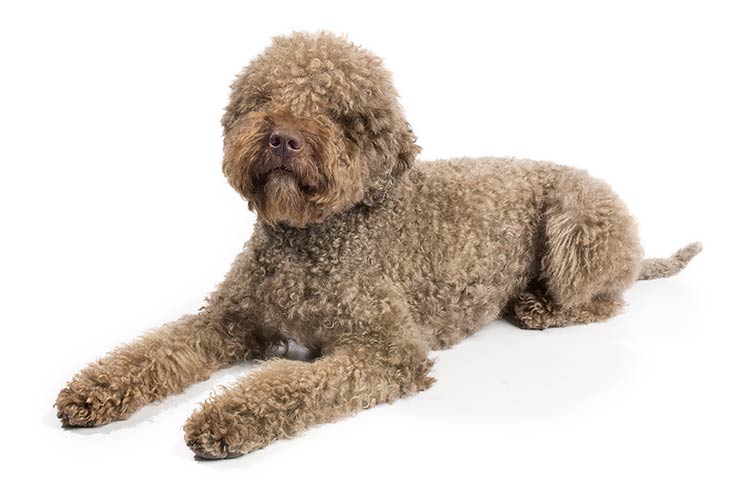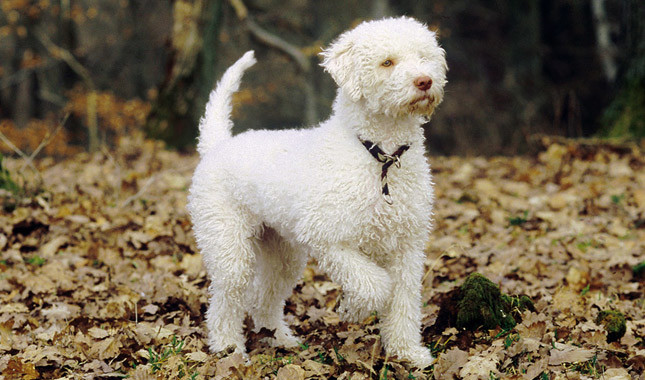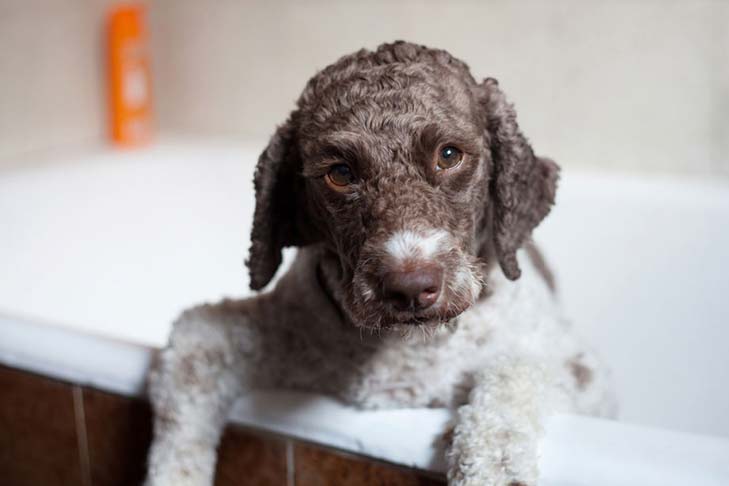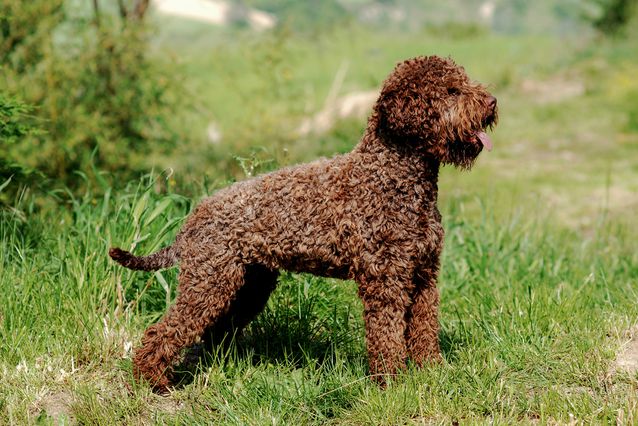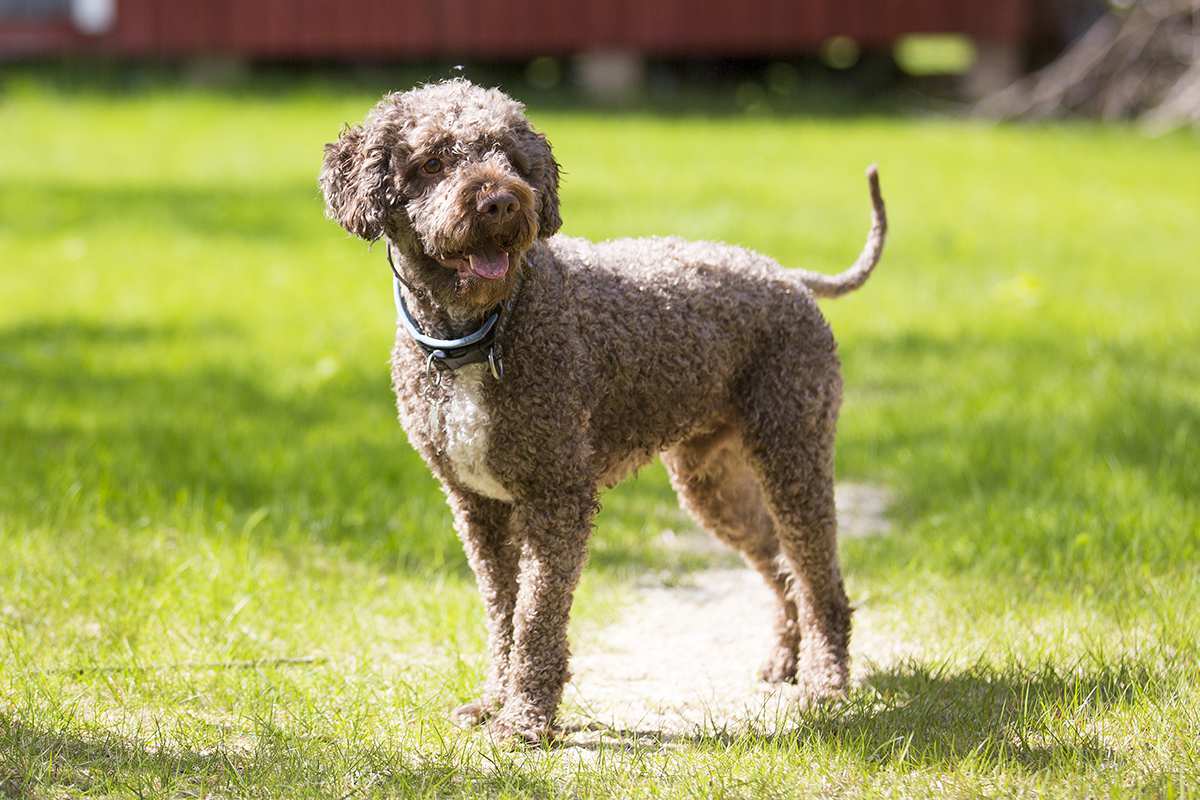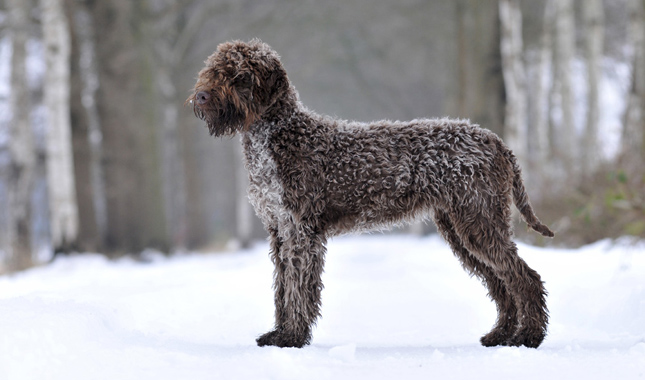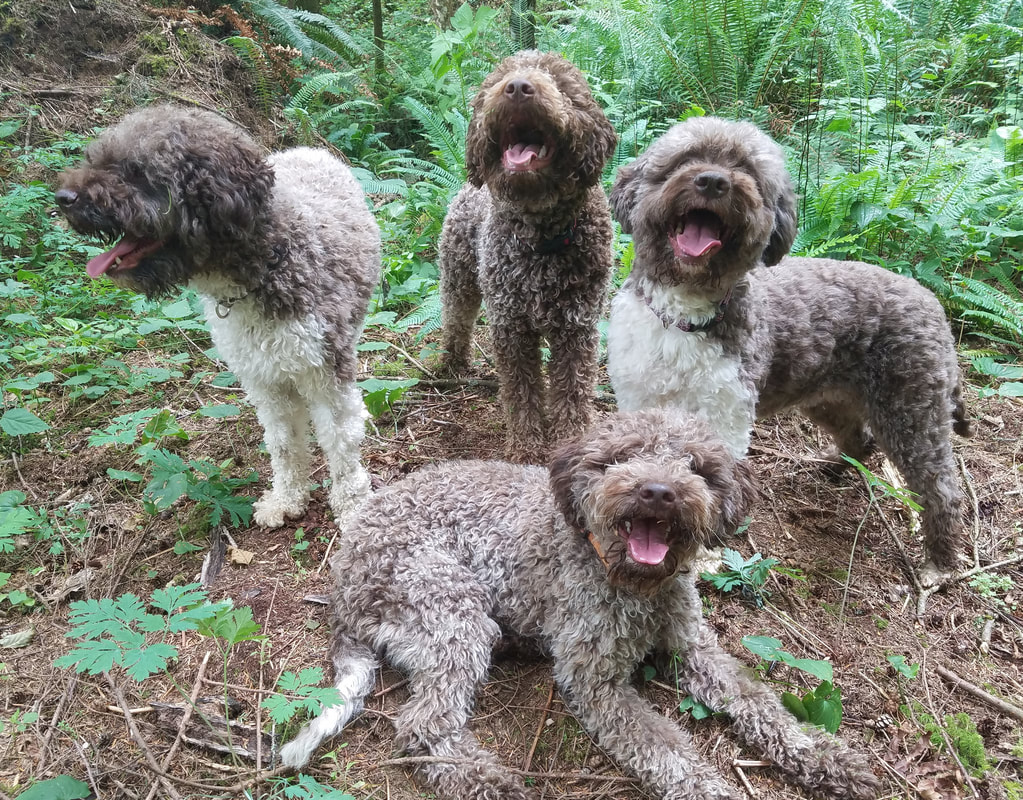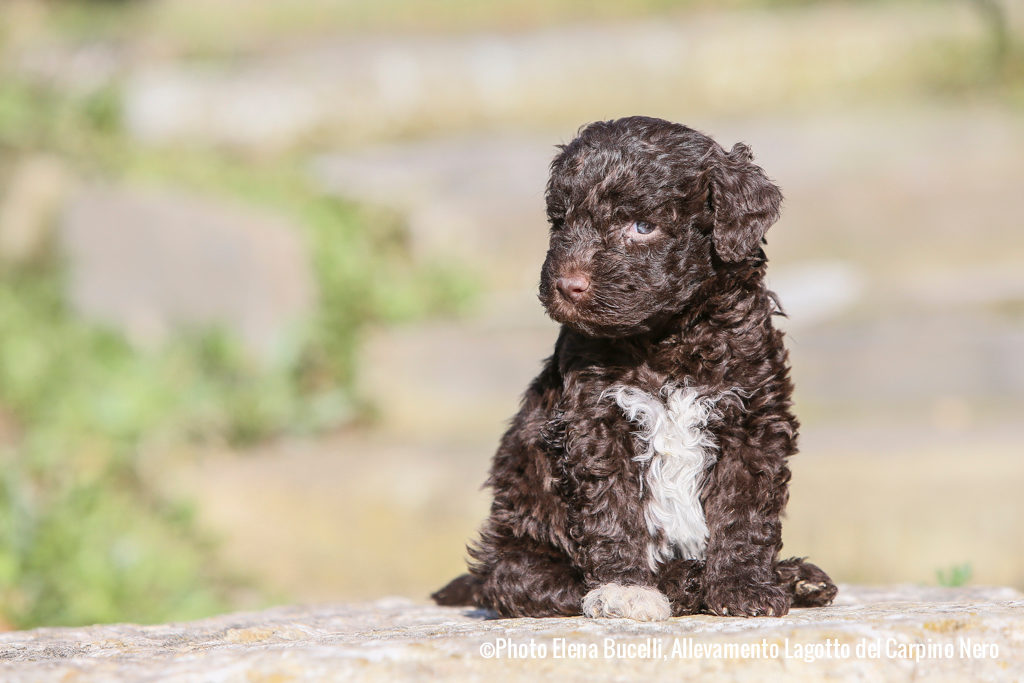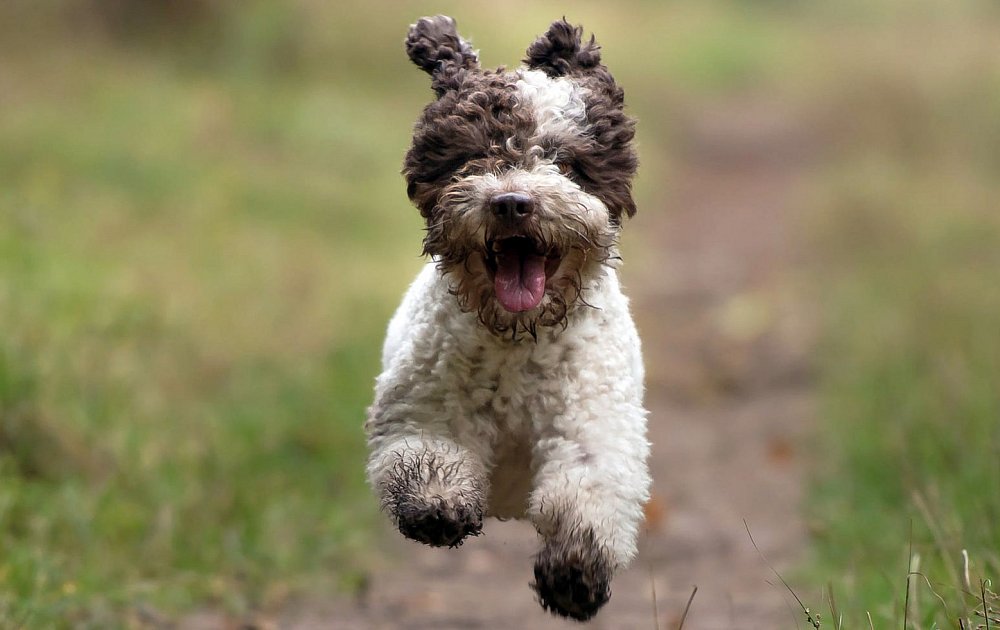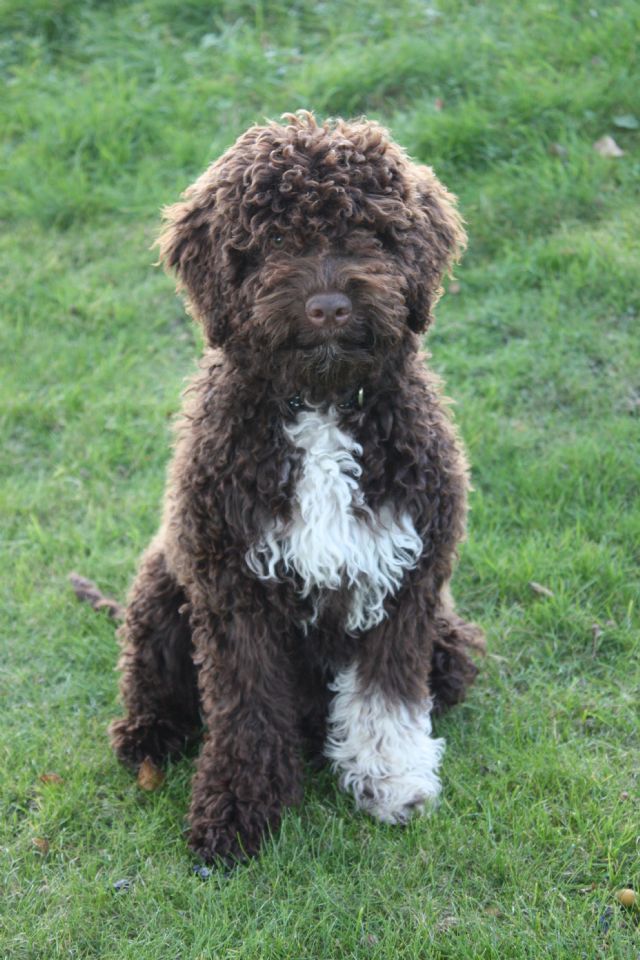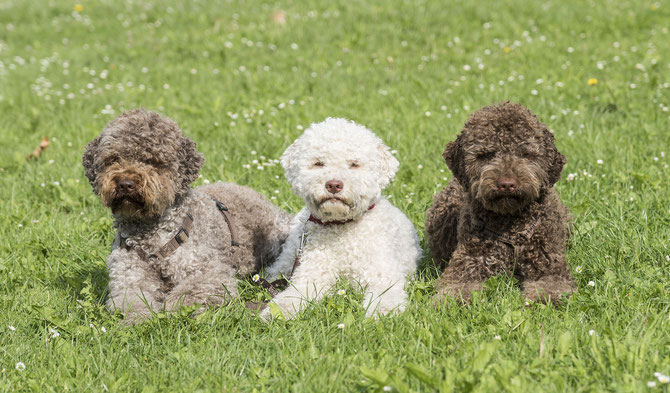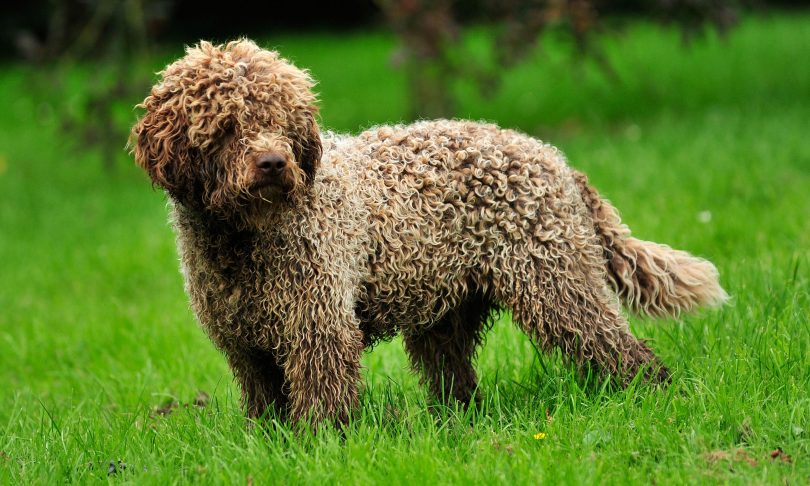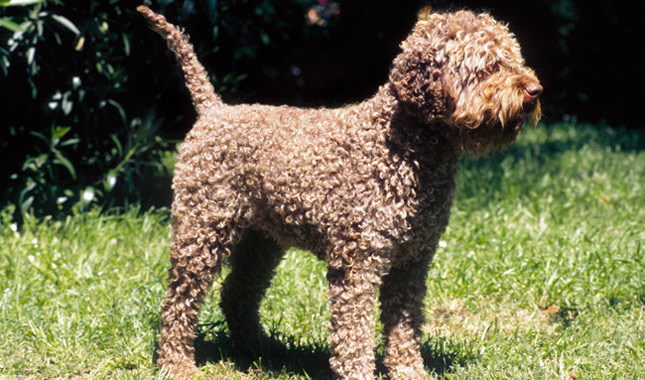 Lifespan and Shedding
Lagotto Romagnolo has a long lifespan when compared to a lot of other dog breeds. When properly cared for and with a healthy lifestyle and proper nutrition, these dogs can easily live up to 14-16 years.
As cute as the curls look on a Lagotto Romagnolo, they need regular grooming. Although the dog sheds little to no hair, it needs to get its hair regularly trimmed once in a month or two by professionals. Give them a bath once a month but do not blow dry or brush the dog after the bath. Let them dry up naturally. Other than that, the grooming for them is just like for any other dog. Clip their nails, brush their teeth, and comb their hair from time to time.
Training
Every dog needs some sort of training and being a hunting and sporting dog, Lagotto Romagnolo needs a little more proper training. They are always eager to please and quiet intelligent, so training them is not really a hard task. They follow instructions easily and are quiet strong and agile.
Breed Information
Popularity:
2018: #117
2017: #117
2016: #114
2015: N/A
Origin:
Italy
Breed Group:
Sporting
Size:
Medium
Type:
Purebred
Life span:
14-16 years
Temperament:
Cheerful
Intelligent
Loving
Loyal
Trainable
Social
Height:
Male: 17-19 inches (43-49 cm)
Female: 14-16 inches (36-41 cm)
Weight:
Male: 28-35 pounds (13-16 kg)
Female: 24-31 pounds (11-14 kg)
Colors:
Black and Tan
Brown
Gray
White
Litter Size:
4-6 puppies
Puppy Price:
Average $500 - $700 USD
Breed Characteristics
| | |
| --- | --- |
| Adaptability: | |
| Apartment Friendly: | |
| Cat Friendly: | |
| Child Friendly: | |
| Grooming: | |
| Health Issues: | |
| Intelligence: | |
| Trainability: | |
| Watchdog Ability: | |
Dog names
| Rank | Male | Female |
| --- | --- | --- |
| 1 | Max | Bella |
| 2 | Jackson | Emma |
| 3 | Gus | Lulu |
| 4 | Ziggy | Jasmine |
| 5 | Joey | Athena |
| 6 | Thor | Winnie |
| 7 | Sparky | Shadow |
| 8 | Brutus | Mimi |
| 9 | Chase | Bonnie |
| 10 | Kobe | Grace |
| 11 | Brady | Penelope |
| 12 | Bubba | Nina |
| 13 | Maverick | Sally |
| 14 | Benji | Sassy |
| 15 | Chewy | Nikki |
Next » Lakeland Terrier