Irish Terrier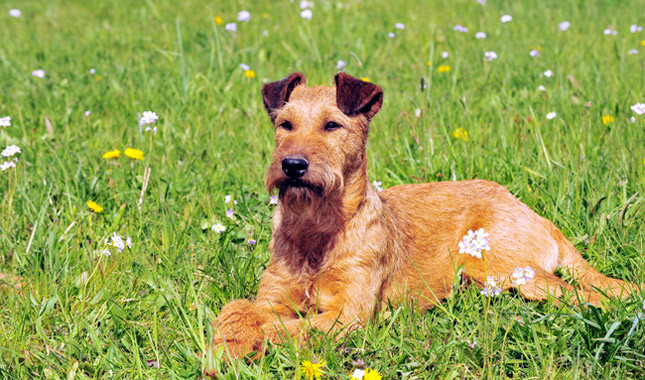 Overview
The Irish Terrier is a medium-sized dog breed that originated in Ireland. They were originally bred as working dogs to help with hunting small game, and were also used as war dogs during World War I. Irish Terriers are known for their spirited personalities, loyalty, and intelligence.
Temperament
Irish Terriers are confident, independent, and lively. They are loyal and affectionate with their families, but can be wary of strangers. They have a strong prey drive and love to chase small animals, so it's important to keep them on a leash or in a securely fenced area. Irish Terriers are also known for their high energy levels and need for regular exercise and mental stimulation.
Lifespan
The average lifespan of an Irish Terrier is 12-15 years.
Shedding
Irish Terriers have a wiry, hypoallergenic coat that sheds minimally. However, they do require regular grooming to prevent matting and keep their coat in good condition.
Training
Irish Terriers are intelligent and eager to please, but can also be stubborn and independent. They respond well to positive reinforcement training methods that use rewards and praise, but may become bored or distracted with repetitive training exercises. Early socialization and obedience training is important to help them become well-behaved and well-adjusted adults.
Puppy
Irish Terrier puppies are active and curious, and require plenty of socialization and training from a young age. They should be introduced to new people, animals, and environments to help prevent fearfulness and aggression as they grow older. It's also important to provide them with plenty of exercise and mental stimulation to keep them happy and healthy. Irish Terrier puppies should be fed a high-quality puppy food and have regular veterinary check-ups to ensure they are growing and developing properly.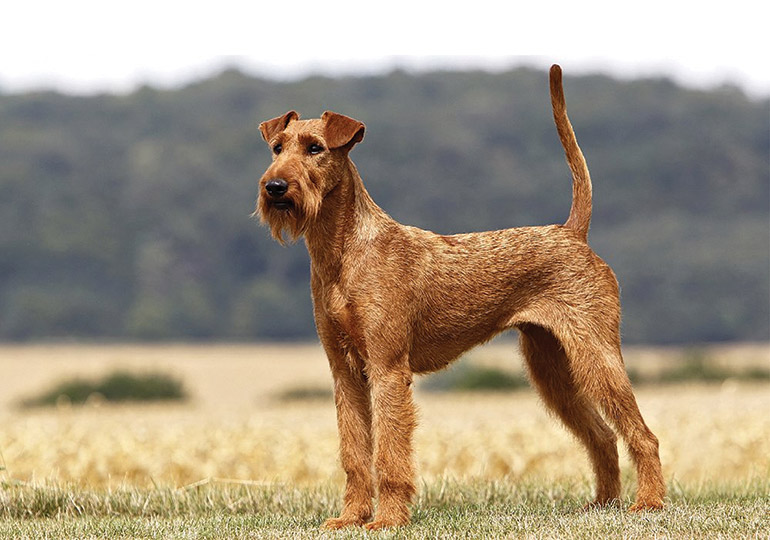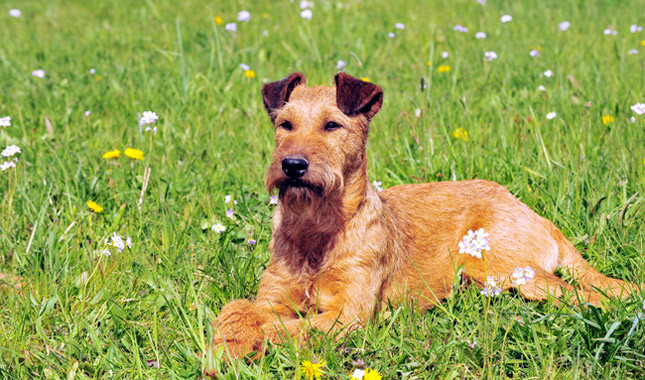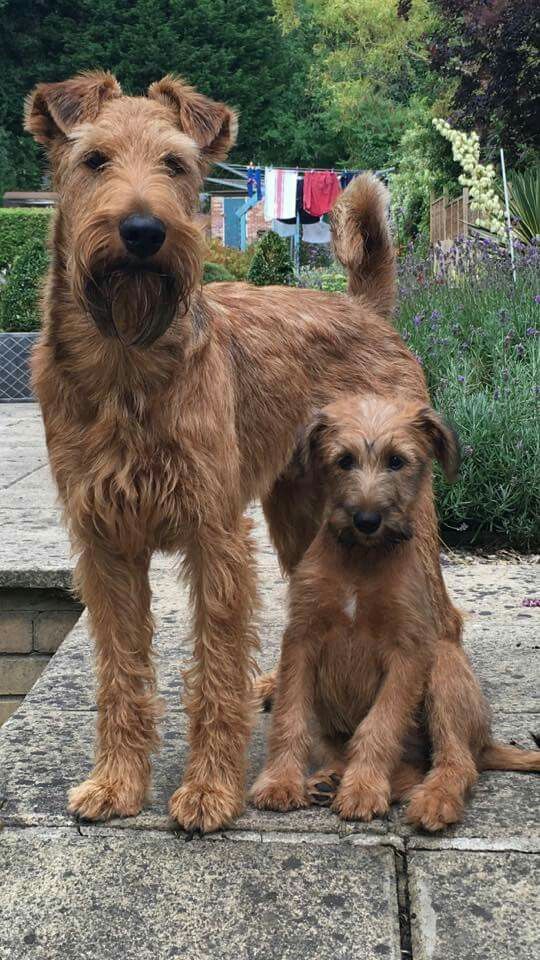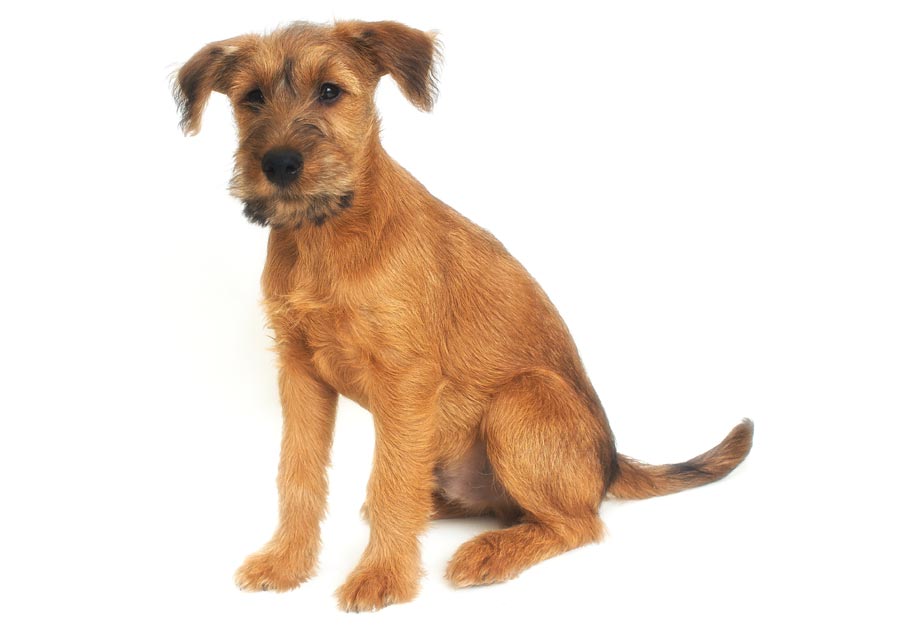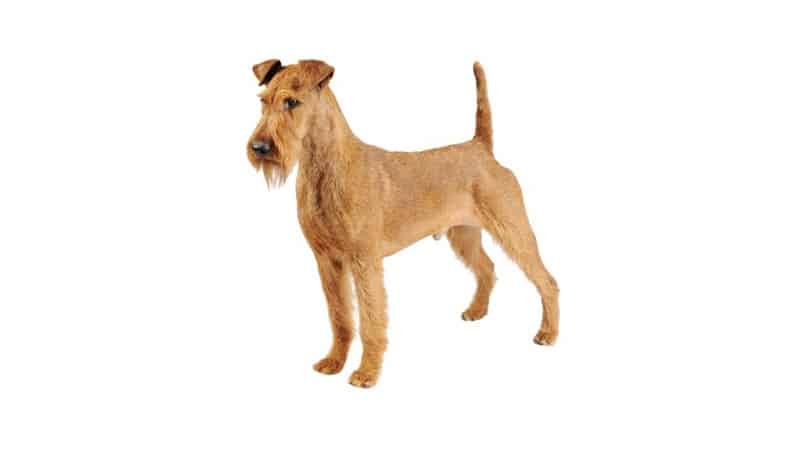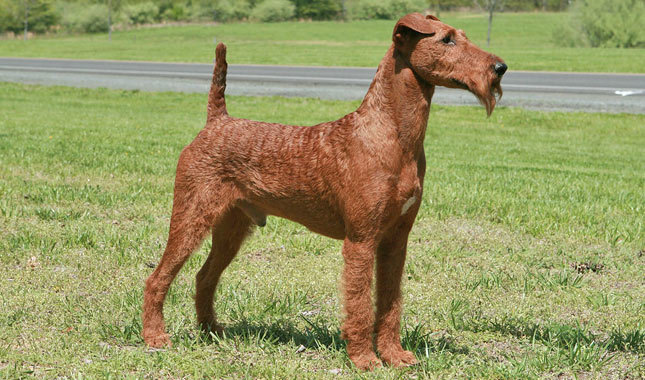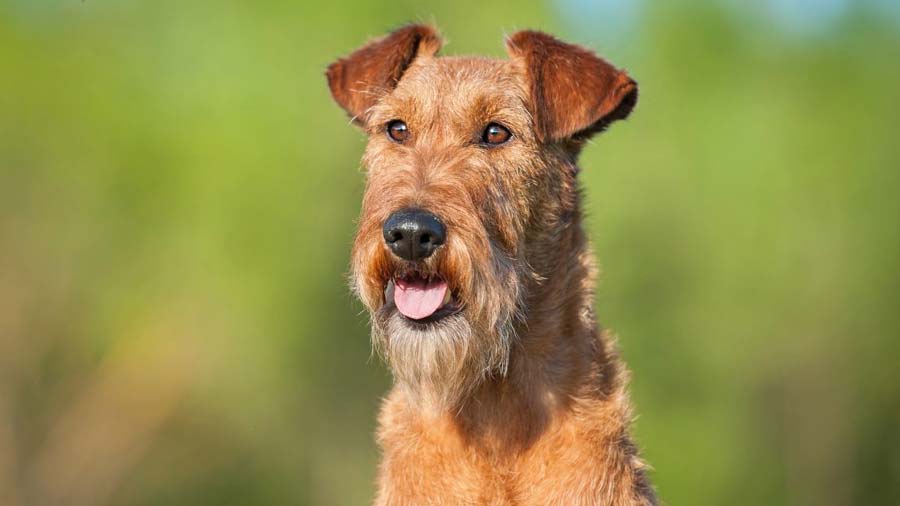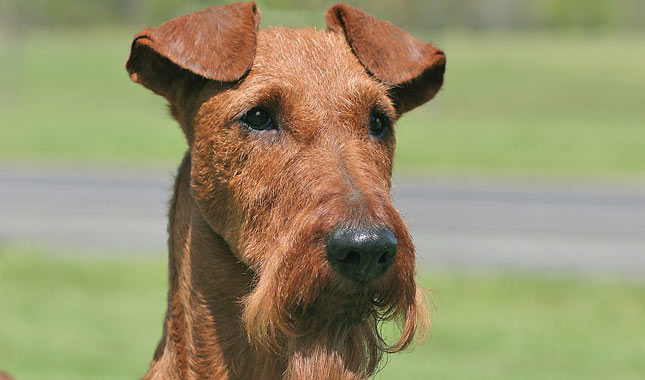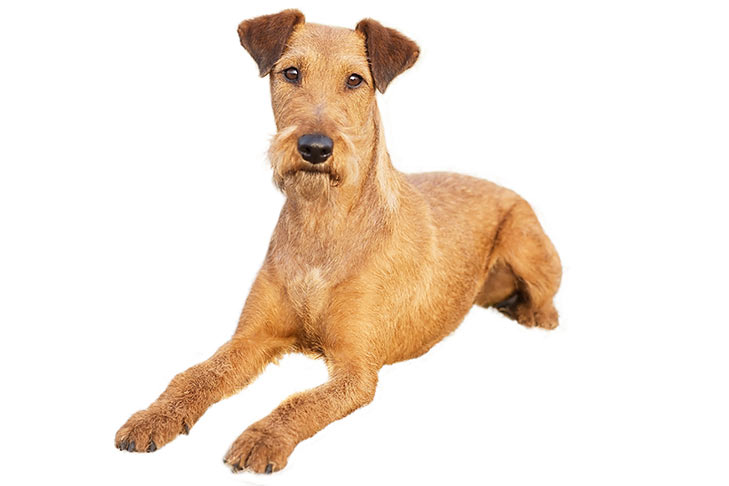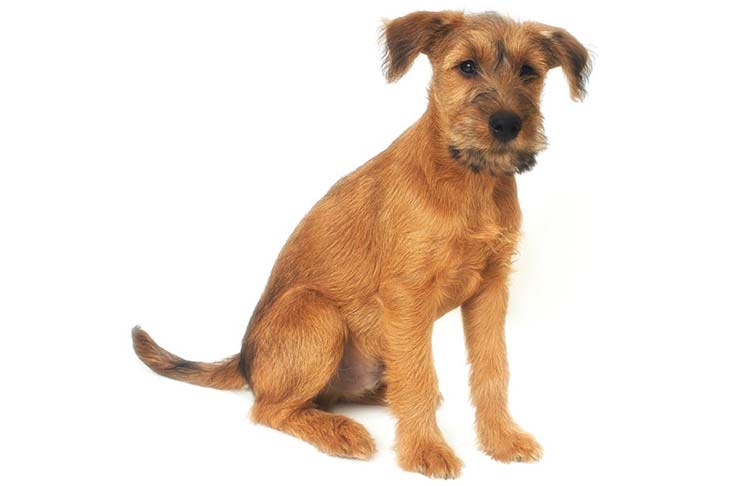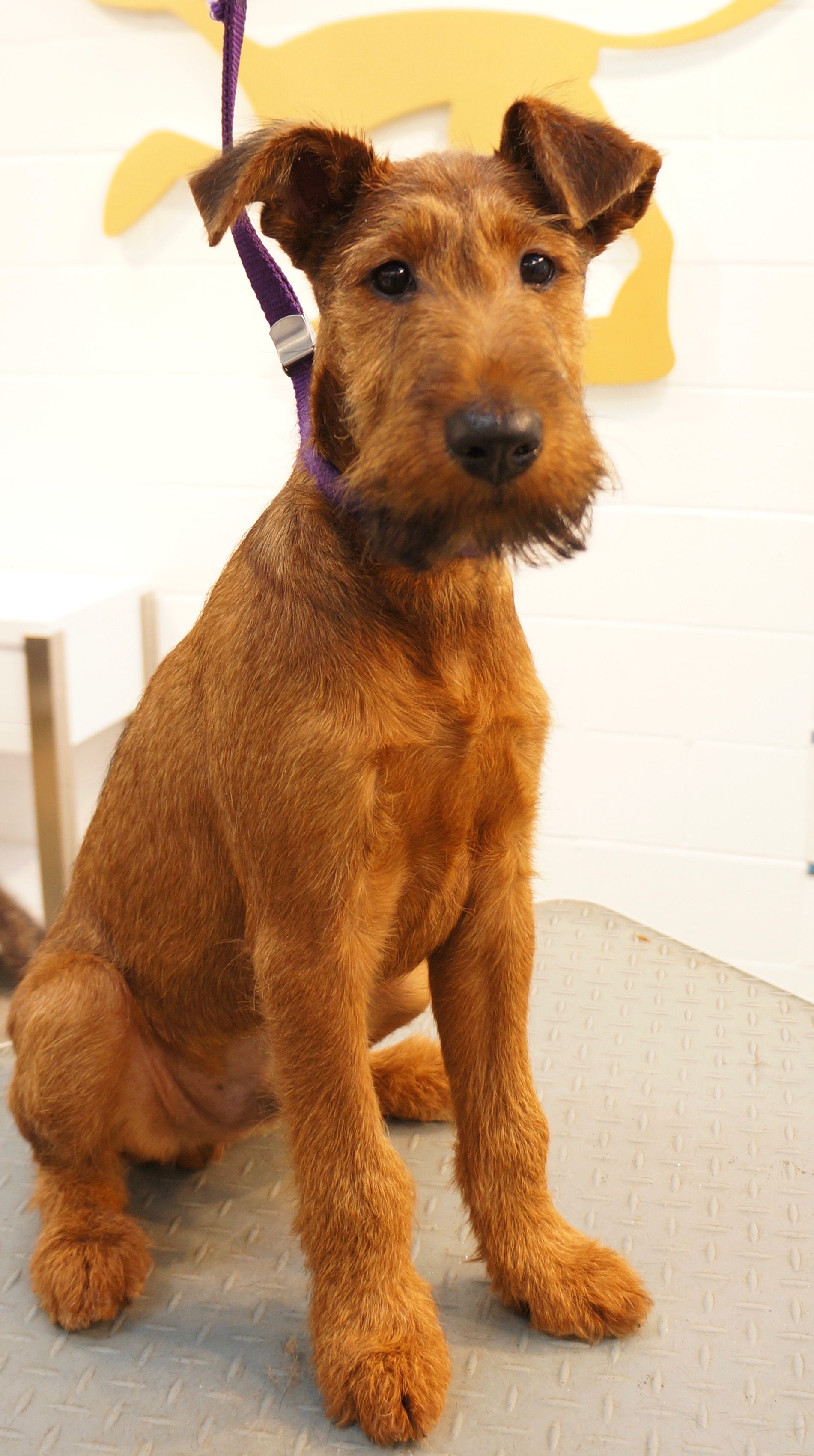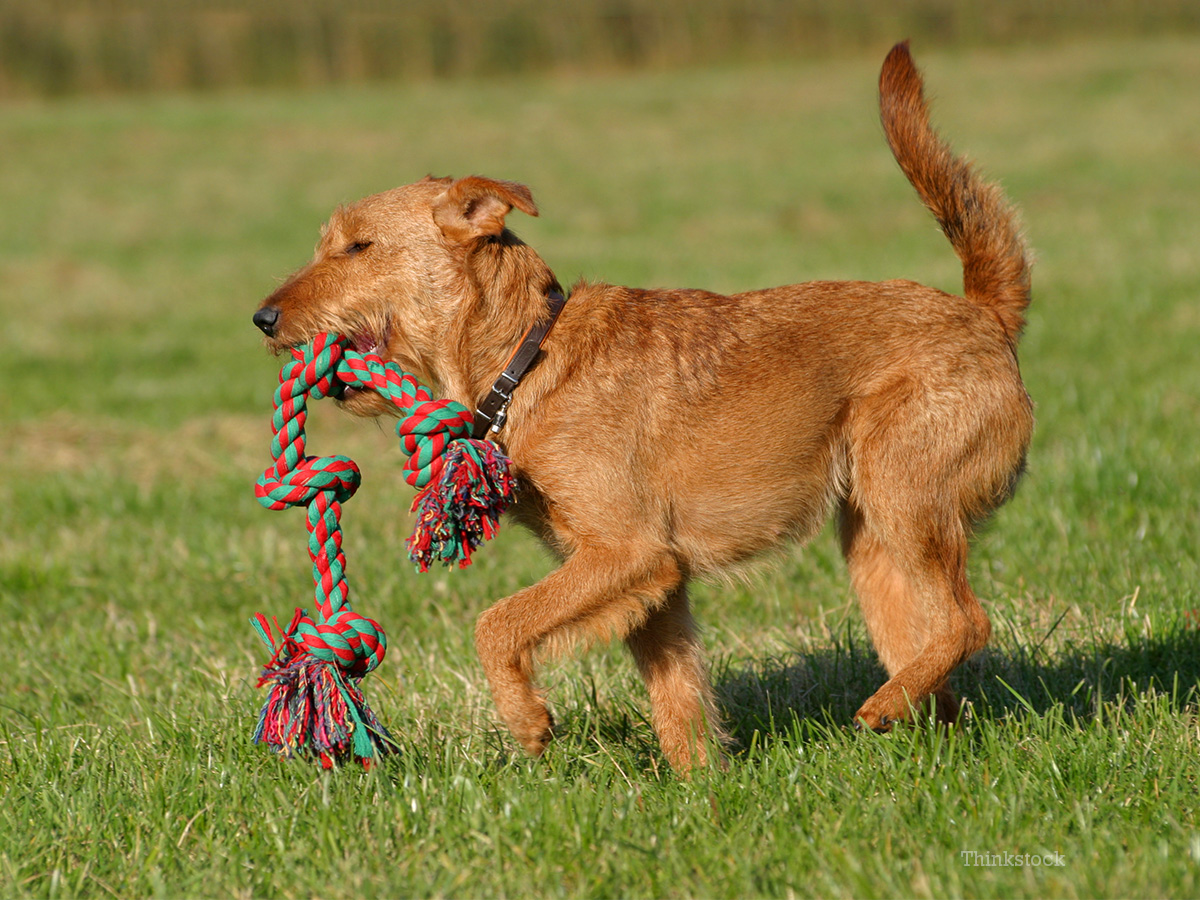 Breed Information
Popularity:
2018: #114
2017: #114
2016: #115
2015: #113
Origin:
Ireland
Breed Group:
Terrier (AKC:1885)(UKC)
Size:
Medium
Type:
Purebred
Life span:
12-15 years
Temperament:
Dominant
Intelligent
Lively
Protective
Respectful
Trainable
Height:
18 inches (43 cm)
Weight:
25-27 pounds (11-12 kg)
Colors:
Red
Red Wheaten
Wheaten
Litter Size:
4-6 puppies
Puppy Price:
Average $600 - $800 USD
Breed Characteristics
| | |
| --- | --- |
| Adaptability: | |
| Apartment Friendly: | |
| Cat Friendly: | |
| Child Friendly: | |
| Grooming: | |
| Health Issues: | |
| Intelligence: | |
| Trainability: | |
| Watchdog Ability: | |
Dog names
| Rank | Male | Female |
| --- | --- | --- |
| 1 | Oliver | Luna |
| 2 | Jake | Lily |
| 3 | Teddy | Zoey |
| 4 | Winston | Ginger |
| 5 | Murphy | Ruby |
| 6 | Harley | Nala |
| 7 | Moose | Millie |
| 8 | Ace | Sugar |
| 9 | Rudy | Katie |
| 10 | Copper | Cocoa |
| 11 | Chase | Bonnie |
| 12 | Kobe | Grace |
| 13 | Brady | Penelope |
| 14 | Mac | Ava |
| 15 | Scooter | Oreo |
Next » Icelandic Sheepdog