Grand Bleu de Gascogne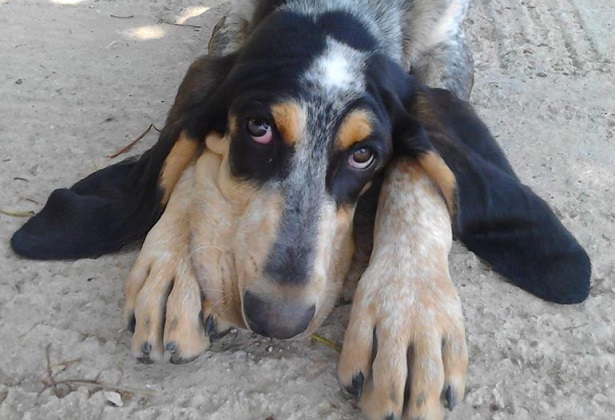 Overview
The Grand Bleu de Gascogne (aka the Great Blue Gascony Hound) is the largest of the 3 types of Bleu found today. Originally from the Gascony region of France, this ancient breed is still very rare to see.
Bred from the St Hubert Hounds of Gaston Phoebus, Count of Foix, in the 1300s, this magnificent and stately breed is well loved by those who own them. With their large size and determined ways - they are certainly a breed to remember. Split over the years to create a slightly smaller wire-haired Small Blue and the short-legged Blue Basset - all three have the trademark mottled coat; are keen hunters, and have very distinctive calls.
Are They A Very Active Breed?
As to be expected - the Grand Bleu de Gascogne needs a lot of space. With their urge to roam and keep busy, they would do best in a more rural setting so they can carry on the tradition of their ancestors. Bleus can become really attached to their owners and do well in the company of others. They are also happy living in shared outdoor kennels with other Bleus or working breeds.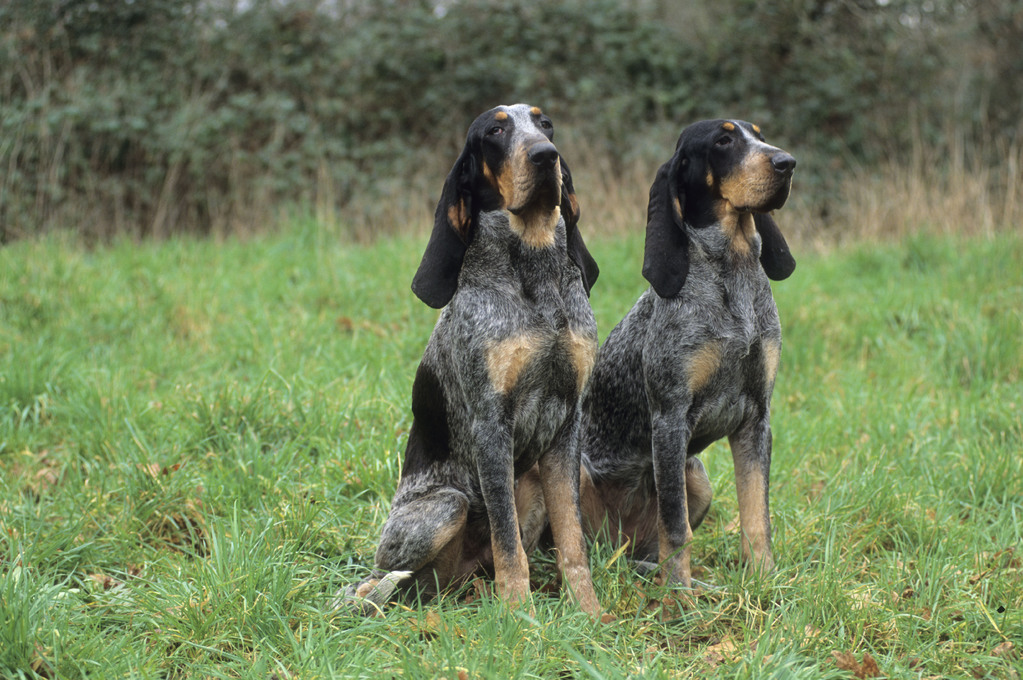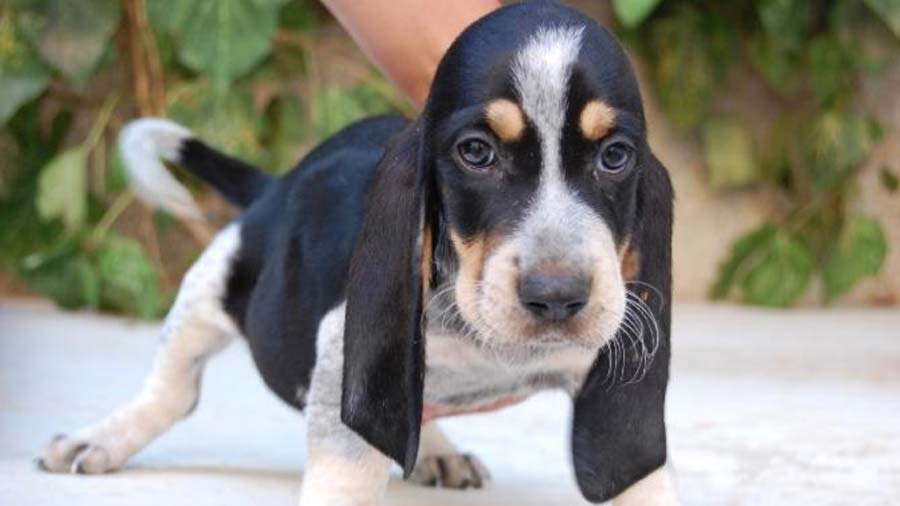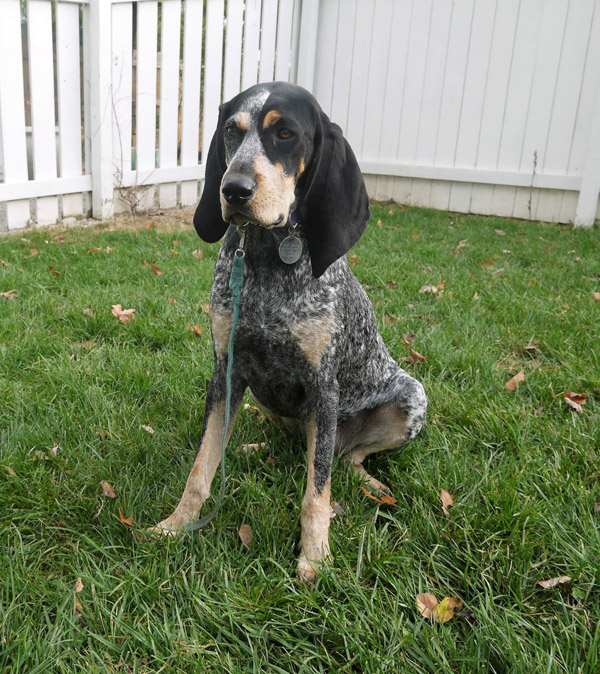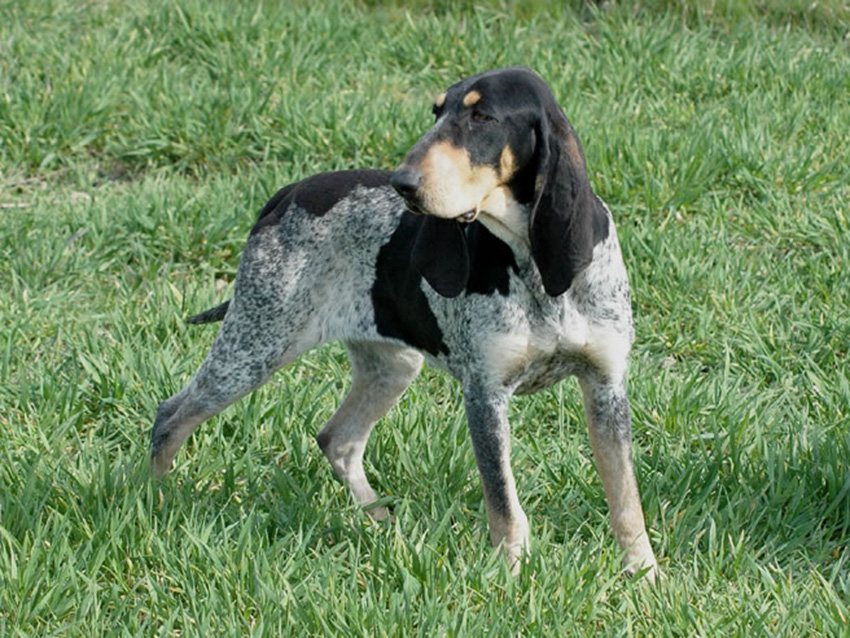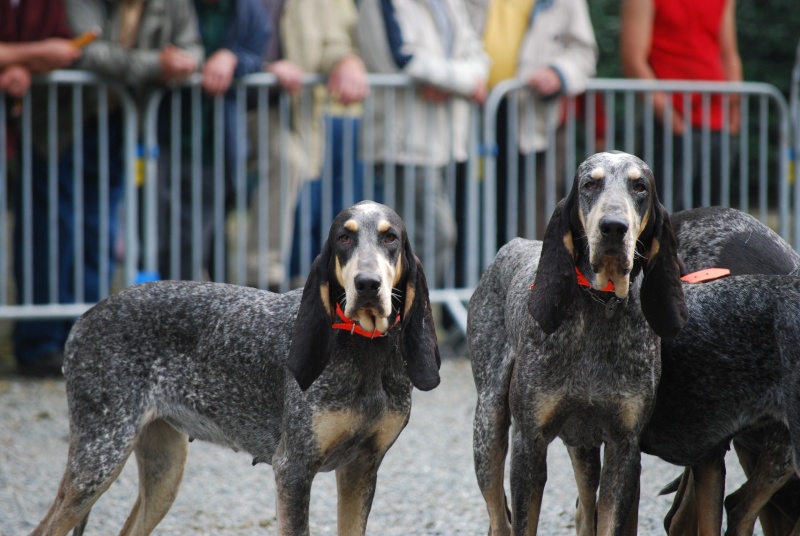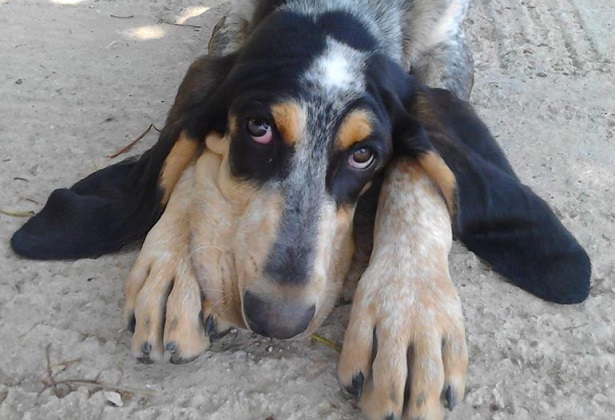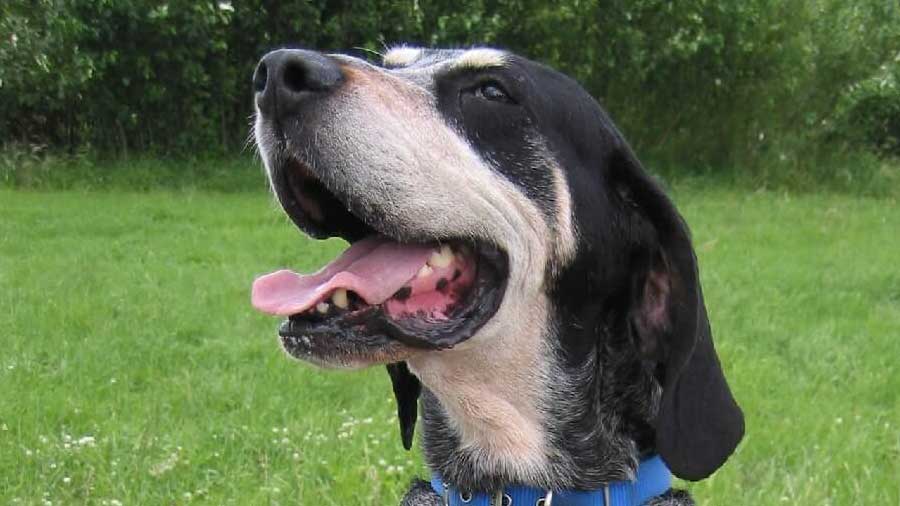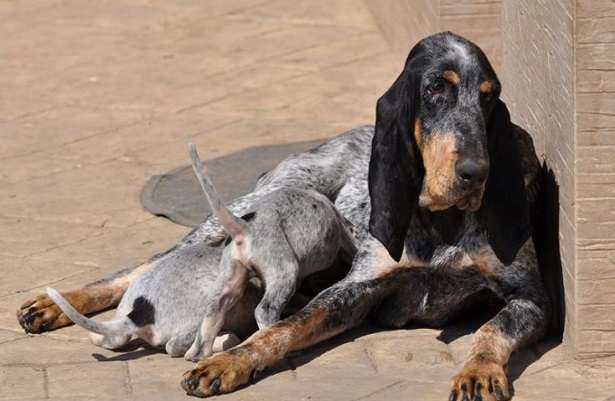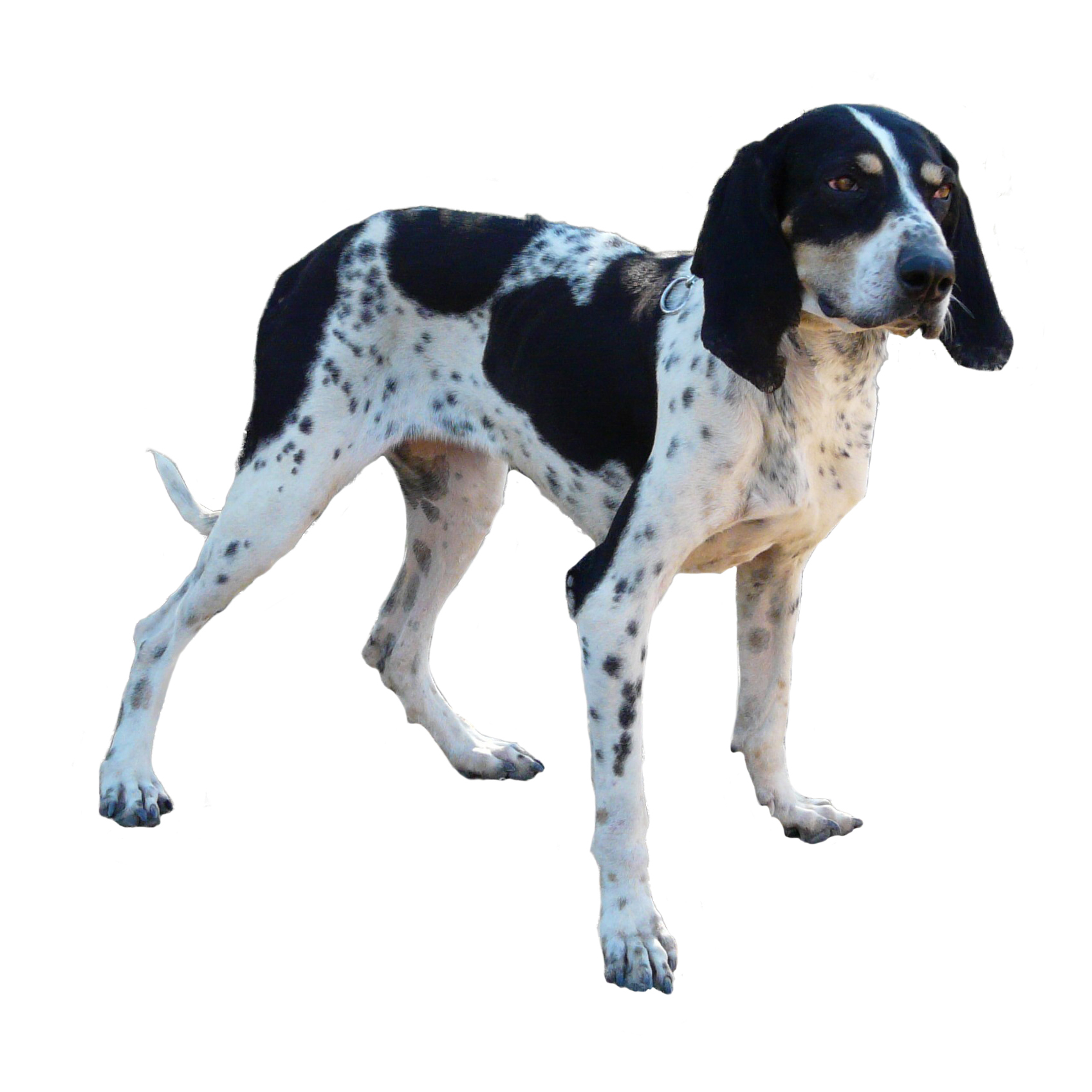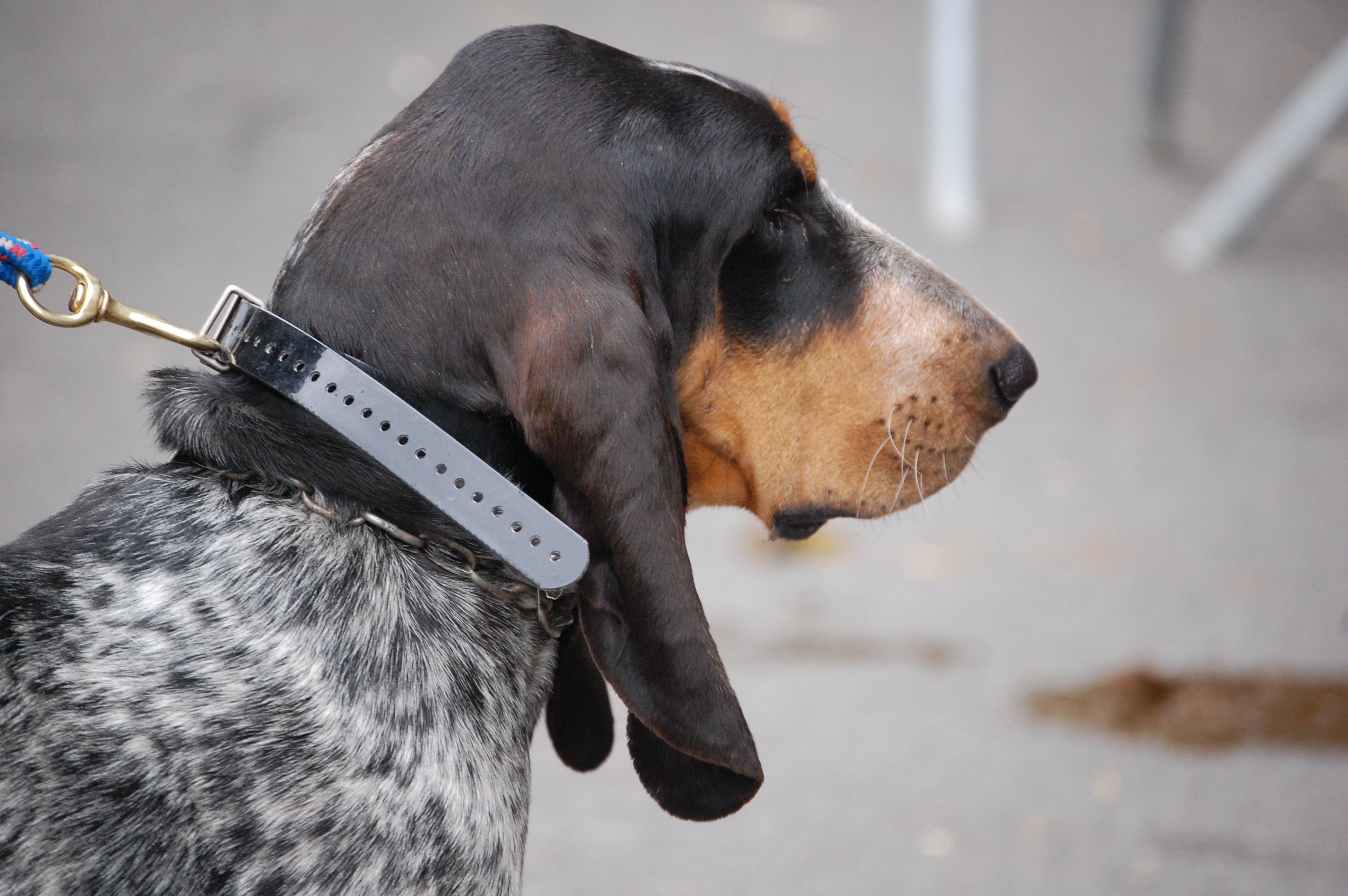 Being a larger dog at around 35kg and reaching around hip-height, these dogs can cover great distances and with their nose to the ground - and you will be relying on a good recall. Firm training from a young age would be essential.
Are They A Healthy Breed?
Generally they can live a good life of around 10 years and there are no health issues that are common to the breed. However as a large, very active breed there are always possible joint issues to consider. Ear cleaning is essential though, as they drag them along the ground and through hedges on every walk.
They have a lovely short coat too - so once-weekly grooming will keep on top of shedding and allow you to keep an eye on their skin and face. Grand Bleu de Gascogne have fairly long legs for their size, but as they are generally quite slow-moving they shouldn't get into too much mischief out on a walk.
Are They The Breed For Me?
If you love a big dog - or four - and have access to the great outdoors - then these could be the perfect breed for you. Running a small pack of these aristocratic and quite unusual dogs could be amazing for sure.
Breed Information
Popularity:
#
Origin:
France
Breed Group:
Hound
Scenthound Group (UKC)
Size:
Large
Type:
Purebred
Life span:
12-14 years
Temperament:
Active
Intelligent
Stubborn
Height:
26-28 inches (65-72 cm)
Weight:
79-119 pounds (36-54 kg)
Colors:
Black & White

Litter Size:
3-5 puppies
Puppy Price:
Average $1000 - $1500 USD
Breed Characteristics
| | |
| --- | --- |
| Adaptability: | |
| Apartment Friendly: | |
| Cat Friendly: | |
| Child Friendly: | |
| Grooming: | |
| Health Issues: | |
| Intelligence: | |
| Trainability: | |
| Watchdog Ability: | |
Dog names
| Rank | Male | Female |
| --- | --- | --- |
| 1 | Duke | Sophie |
| 2 | Riley | Stella |
| 3 | Leo | Abbie |
| 4 | Winston | Ginger |
| 5 | Louie | Mia |
| 6 | Lucky | Lilly |
| 7 | Jackson | Emma |
| 8 | Gus | Lulu |
| 9 | Gizmo | Lexi |
| 10 | Marley | Maddie |
| 11 | Hunter | Willow |
| 12 | Thor | Winnie |
| 13 | Prince | Fiona |
| 14 | Brady | Penelope |
| 15 | Bruce | Heidi |
Next » German Longhaired Pointer