Dalmatian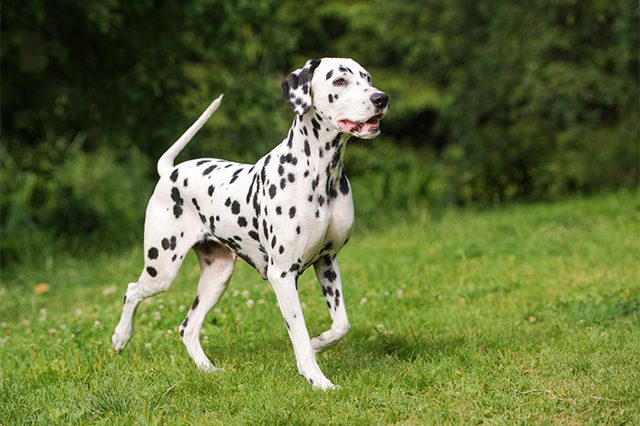 Overview
Each of you has heard of this famous race that has become globally popular thanks to one of Walt Disney's most famous cartoons. They are very popular all over the world, and because of their peculiarities, they are one of the most common pets.
Dalmatian is a good, active, fun and sensitive dog. It is also characterized by strength, durability, and speed. He is a good guard, can be trained for hunting, but also for accompanying blind people. Dogs of this breed are medium-sized, elegant, recognizable for their white hair with characteristic black spots.
History and origin of Dalmatians
The origin of the Dalmatian to this day is unclear and unfortunately is based on assumptions. The earliest concrete evidence for this comes from paintings by 16th-century Italian painters. Also, the paintings in the tombs of ancient Egyptian Pharaoh, which correspond to those of the Middle Ages, suggest that this race is several thousand years old.
It is believed to be of Dalmatian origin in the Mediterranean. The first standard of a Dalmatian dog was made in 1882 by the Englishman Vero Shaw. That standard was translated into the official standard in 1890.
In the 17th century, the dog became more famous in England, where it used to tow carriages. Of course, horses were the main actors, and the Dalmatian stood in the beginning, as a leader, thanks to his appearance that exuded elegance and style.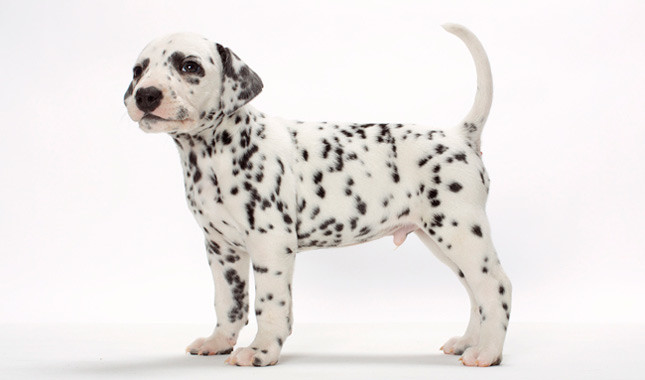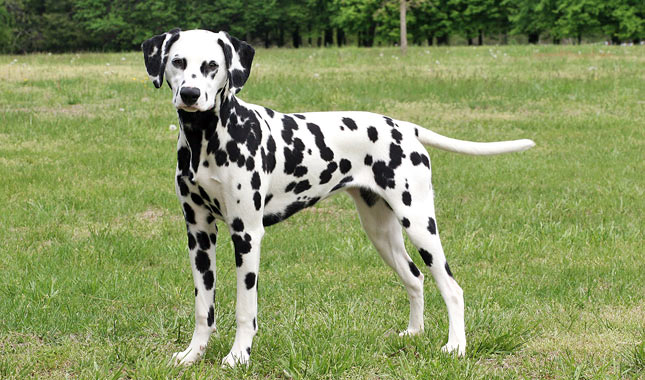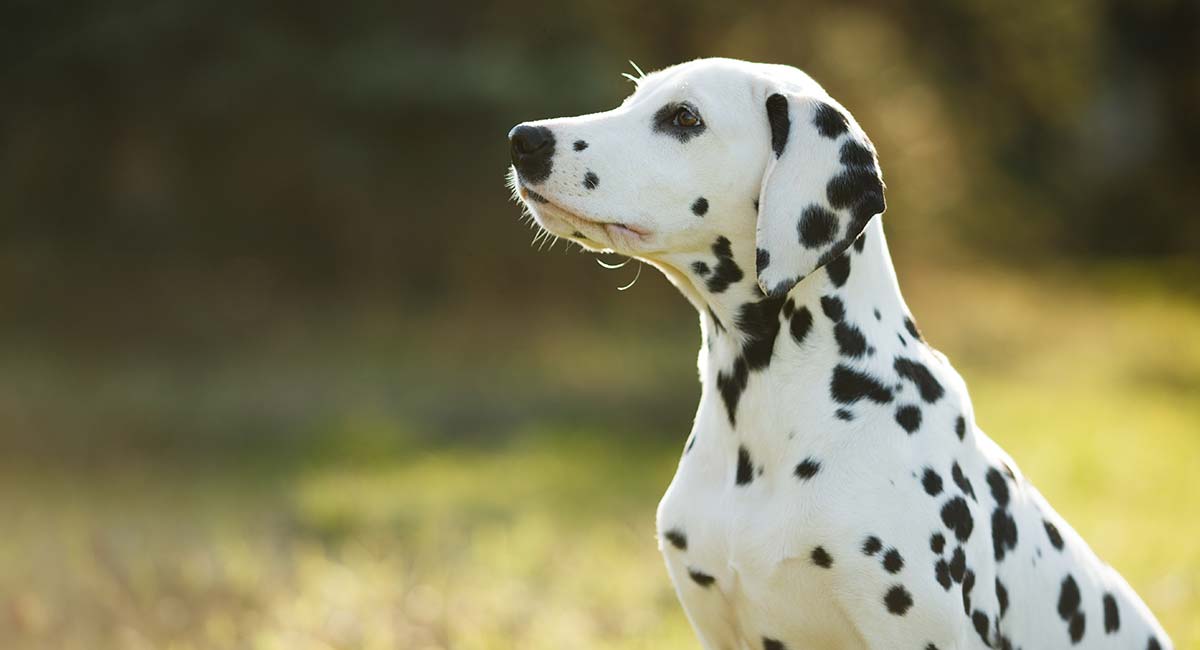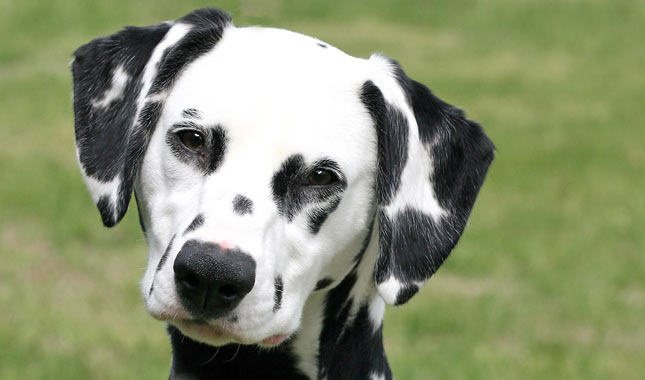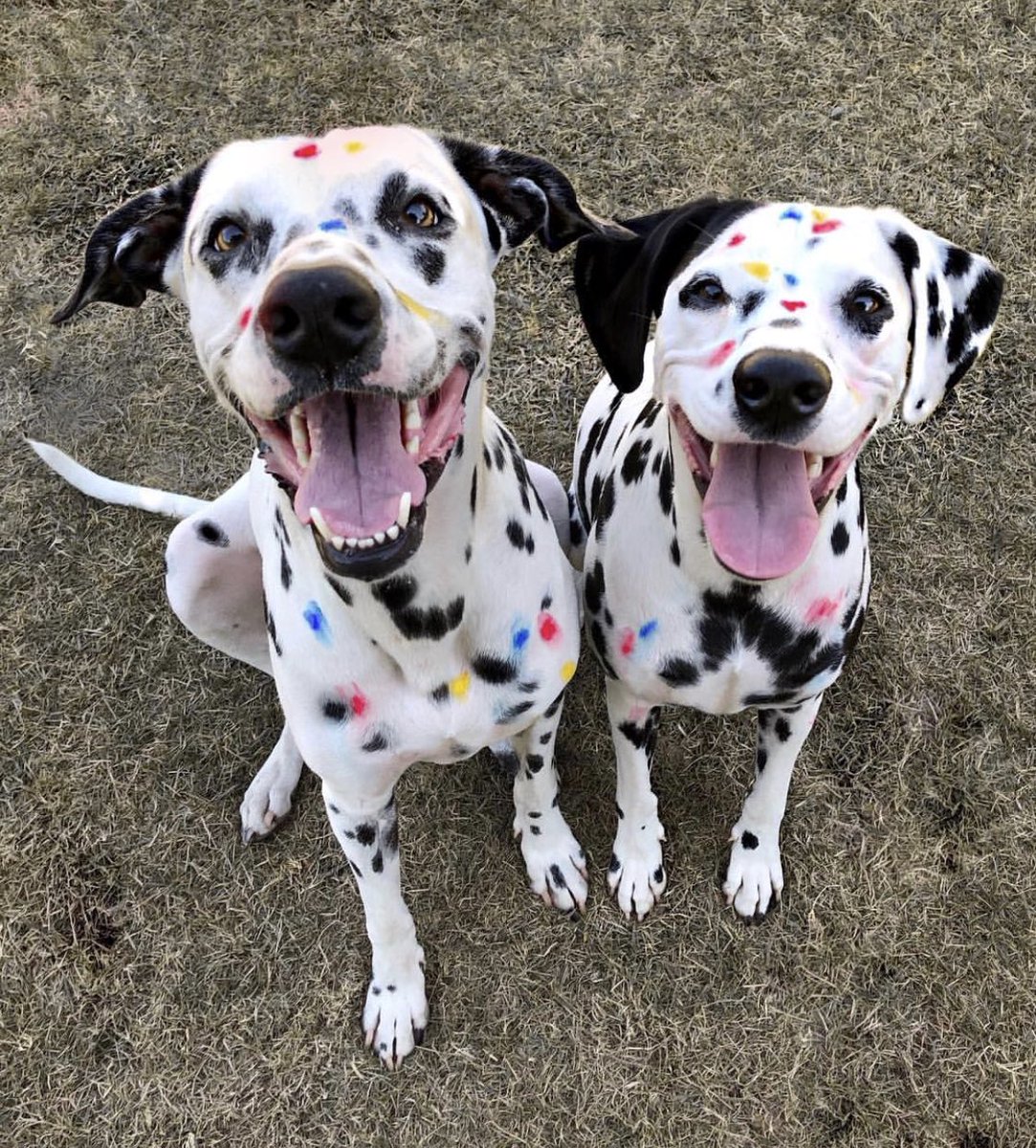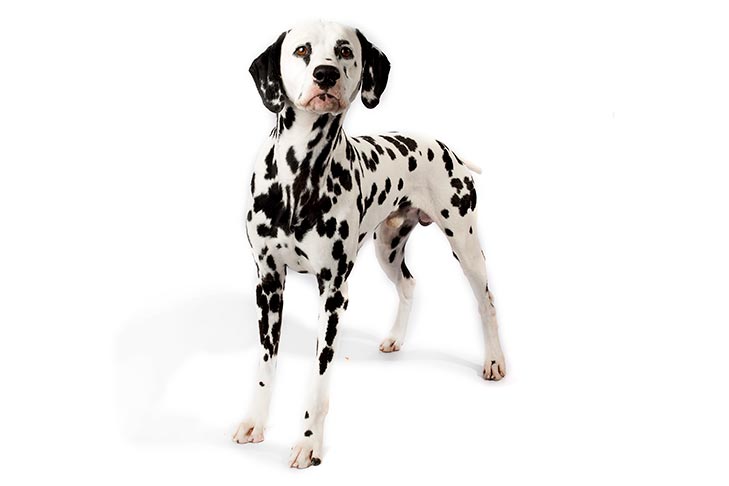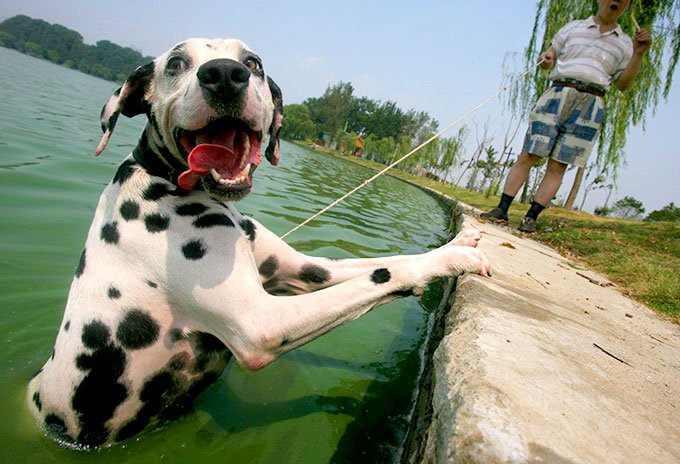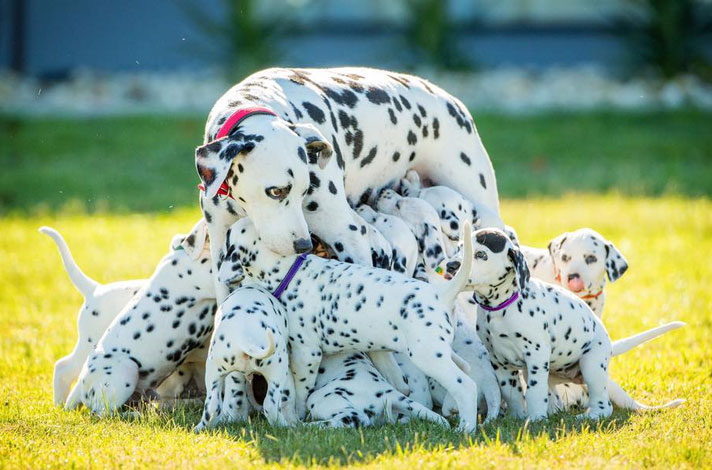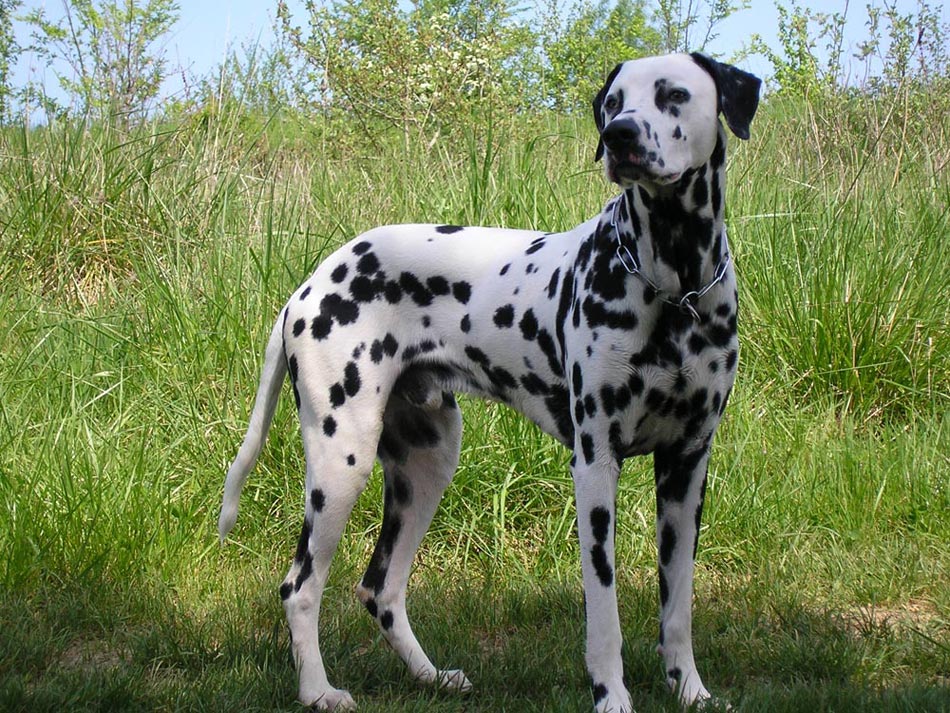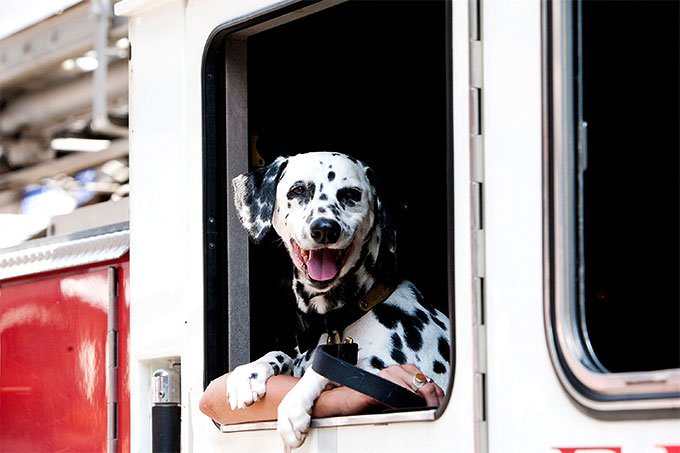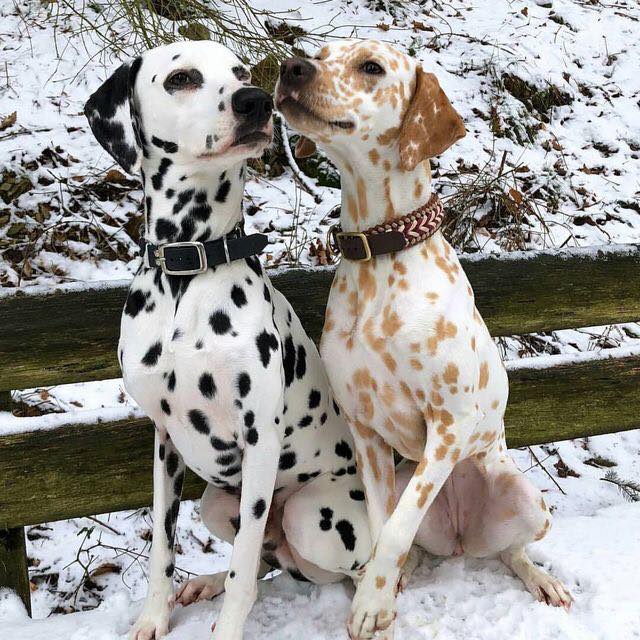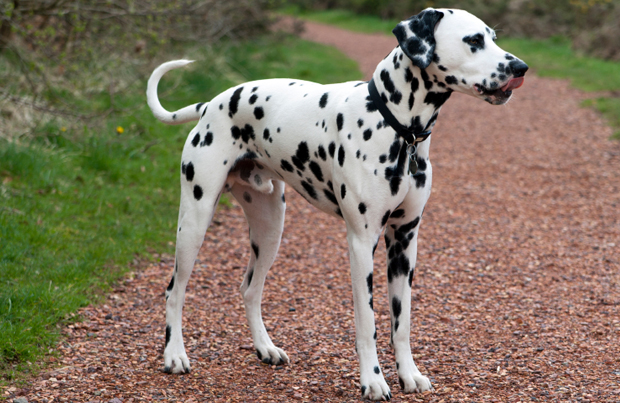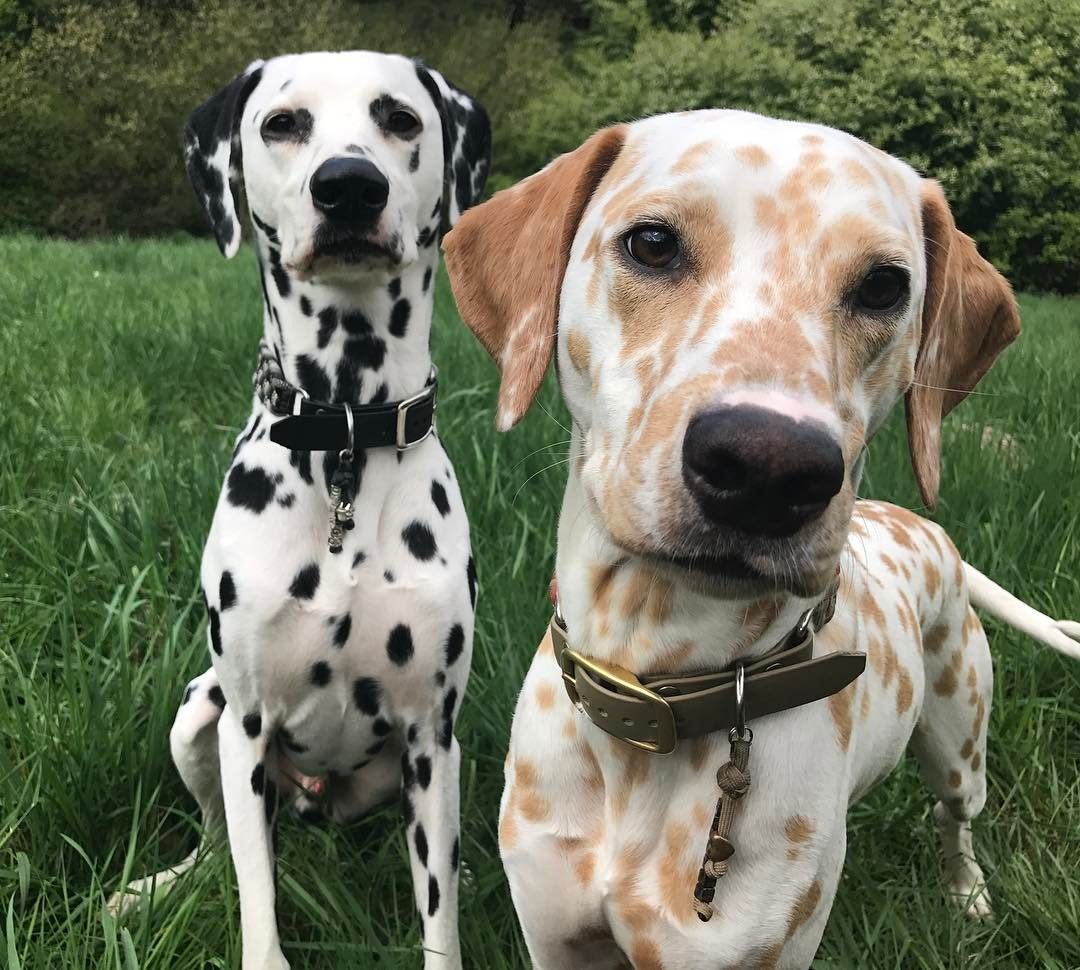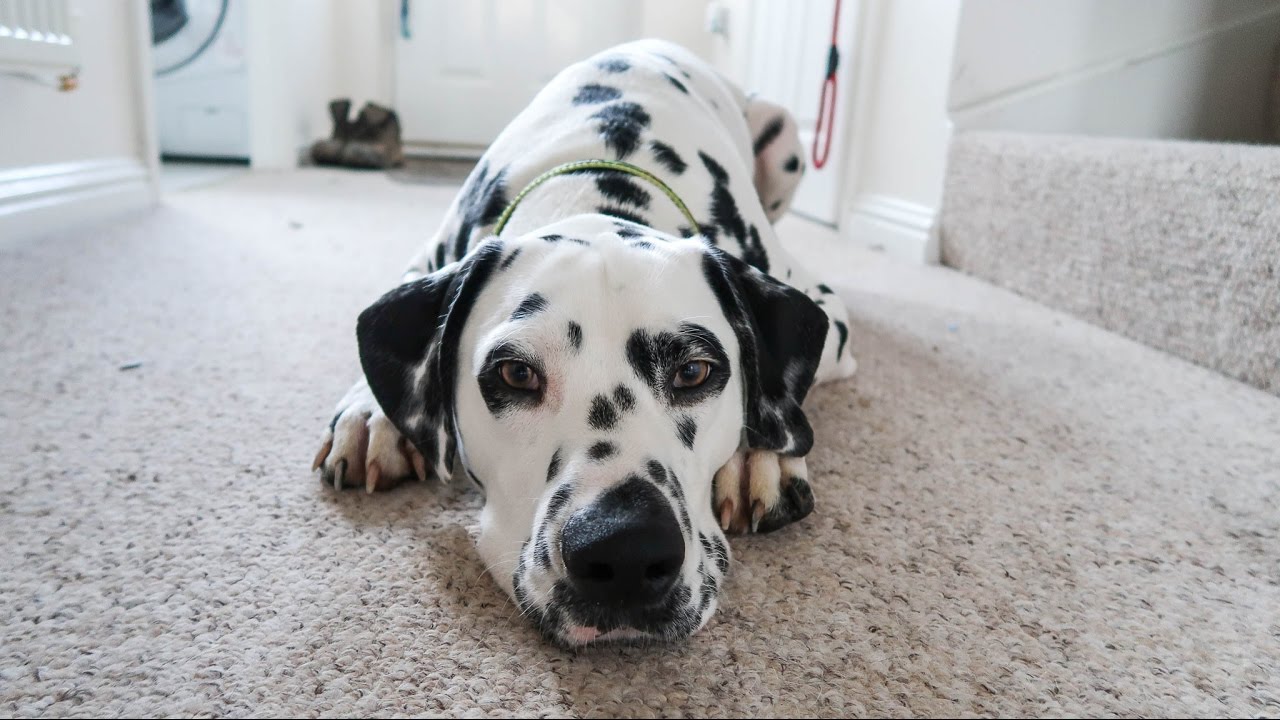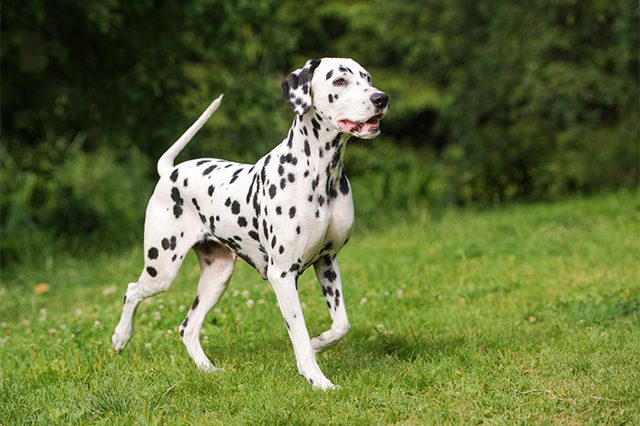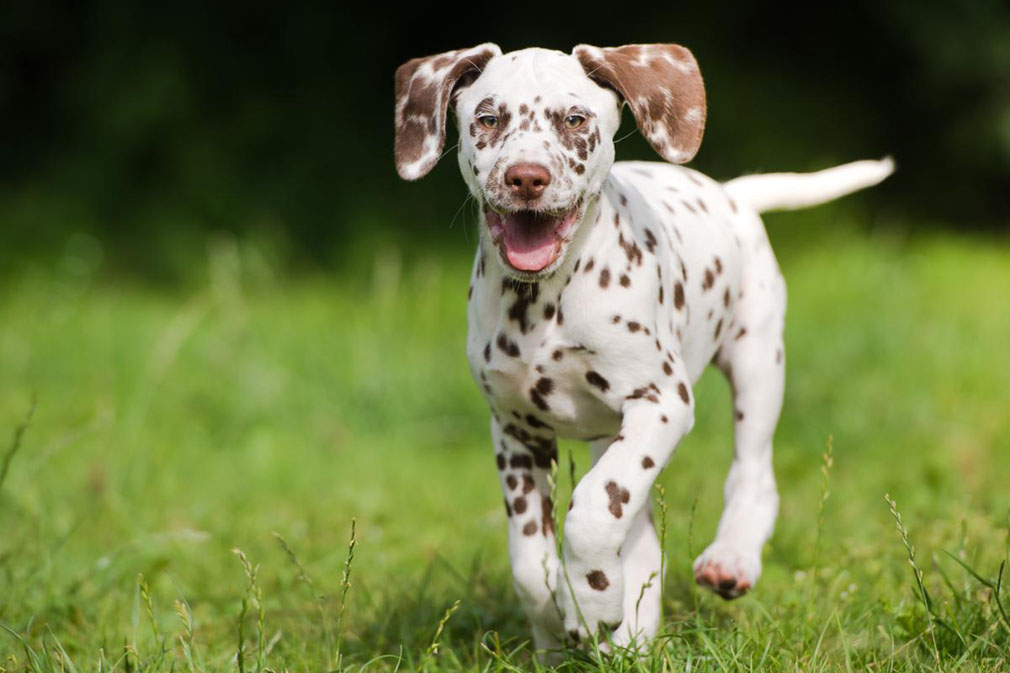 Temperament and characteristics of Dalmatians
Dogs of this breed are perfect pets with a calm temperament and great features. They are very affectionate, gentle, sensitive and active. Dalmatians get along well with children, as with other animals, they are sociable and not comfortable with being alone. They are distrustful of strangers, which makes them great keepers. Also, they are not aggressive towards humans and other animals.
These dogs are thought to be endowed with high intelligence and good memory. They bond with their owners, so it is difficult for them to separate, at least for a short time. Dalmatians have a sense of humor and adore being entertainers in society.
There is an opinion that these dogs are difficult to train, which is not true. The reason for the failure is the lack of experience regarding access to these dogs. Bad behavior is never forgotten and forgiven, it damages their spirit, so it would not be advisable to punish them unnecessarily.
Dalmatians have proven to be great hunting dogs, which suits their temperament, but they are not used for this purpose today.
Lifespan
Their lifespan is 11 – 13 years, although they can live up to 18 years.
With proper care, all the time they remain in maximum shape.
Shedding
A Dalmatian is a dog that has short and sharp hair. Shedding is twice a year, like all dogs, although slight or moderate hair loss can be observed throughout the year. The Dalmatian has a large body surface covered with white hair. It is more striking than black, so it can give the impression of increased shedding. The dog needs to be brushed regularly so that as much hair as possible ends up on the brush. Sometimes shedding is caused by an unbalanced diet.
Dalmatian, unique, striking, faithful and fun, represents the perfect friend, always ready to entertain you. With its crazy nature and eyes full of smiles, this dog will become your favorite being on the planet.
Breed Information
Popularity:
2018: #63
2017: #63
2016: #62
2015: #62
Origin:
United Kingdom
Croatia
Breed Group:
Non Sporting (AKC:1888)
Companion Breeds (UKC)
Size:
Large
Type:
Purebred
Life span:
12-14 years
Temperament:
Active
Energetic
Friendly
Intelligent
Outgoing
Playful
Sensitive
Height:
Male: 22 - 24 inches (50 – 60 cm)
Female: 20 - 22 inches (50 - 55 cm)
Weight:
about 55 pounds (25 kg)
Colors:
White & Black
White & Liver Brown
Litter Size:
6-9 puppies
Puppy Price:
Average $700 - $900 USD
Breed Characteristics
| | |
| --- | --- |
| Adaptability: | |
| Apartment Friendly: | |
| Cat Friendly: | |
| Child Friendly: | |
| Grooming: | |
| Health Issues: | |
| Intelligence: | |
| Trainability: | |
| Watchdog Ability: | |
Dog names
| Rank | Male | Female |
| --- | --- | --- |
| 1 | Oliver | Luna |
| 2 | Bentley | Roxy |
| 3 | Buster | Gracie |
| 4 | Jackson | Emma |
| 5 | Gizmo | Lexi |
| 6 | Rex | Kona |
| 7 | Tyson | Scout |
| 8 | Boomer | Minnie |
| 9 | Thor | Winnie |
| 10 | Peanut | Trixie |
| 11 | Samson | Mocha |
| 12 | Gunner | Josie |
| 13 | Koda | Cleo |
| 14 | Benny | Allie |
| 15 | Benji | Sassy |
Next » Dogue de Bordeaux