Coton De Tulear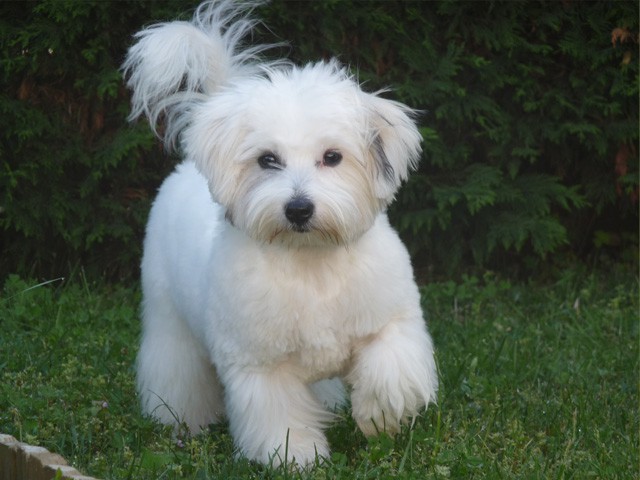 Overview
Coton de Tulear was first bred in Madagascar in sixteenth and seventeenth centuries and is Madagascar's national dog. It's an adorable breed with a fluffy coat and a friendly personality. It's a perfect choice for a family dog because it's loyal, easy to train and has a long lifespan. Happiest when active, this breed requires a lot of exercise and playtime.
Temperament
Coton De Tulear is a loving, intelligent and playful breed. It is extremely loyal and loves to be by their owner's side. It quickly adapts to your lifestyle and loves learning new tricks. Great with other dogs and people, but socialization is important from an early age to build its confidence and avoid timidity. Coton's character could be too lively for owners who can't invest a lot of time in play.
That makes it perfect for families and individuals who are active and want to take their dog everywhere they go. When unhappy and bored, Coton De Tulear could develop barking and destructive chewing habits, so always make sure to have toys on hand and make your walks active and exciting.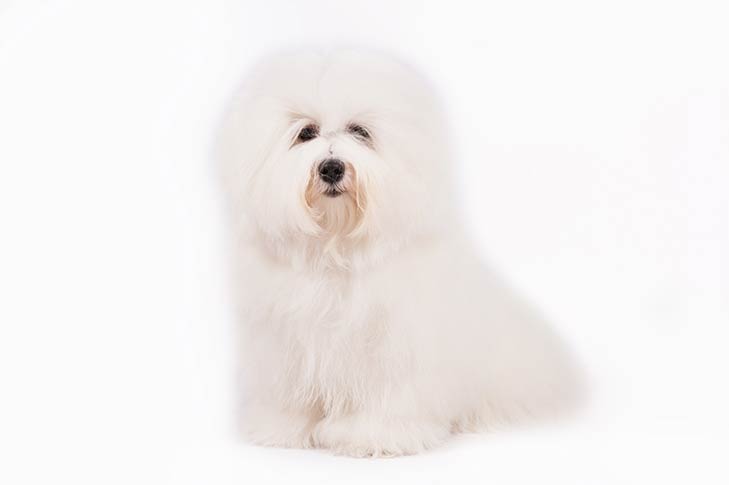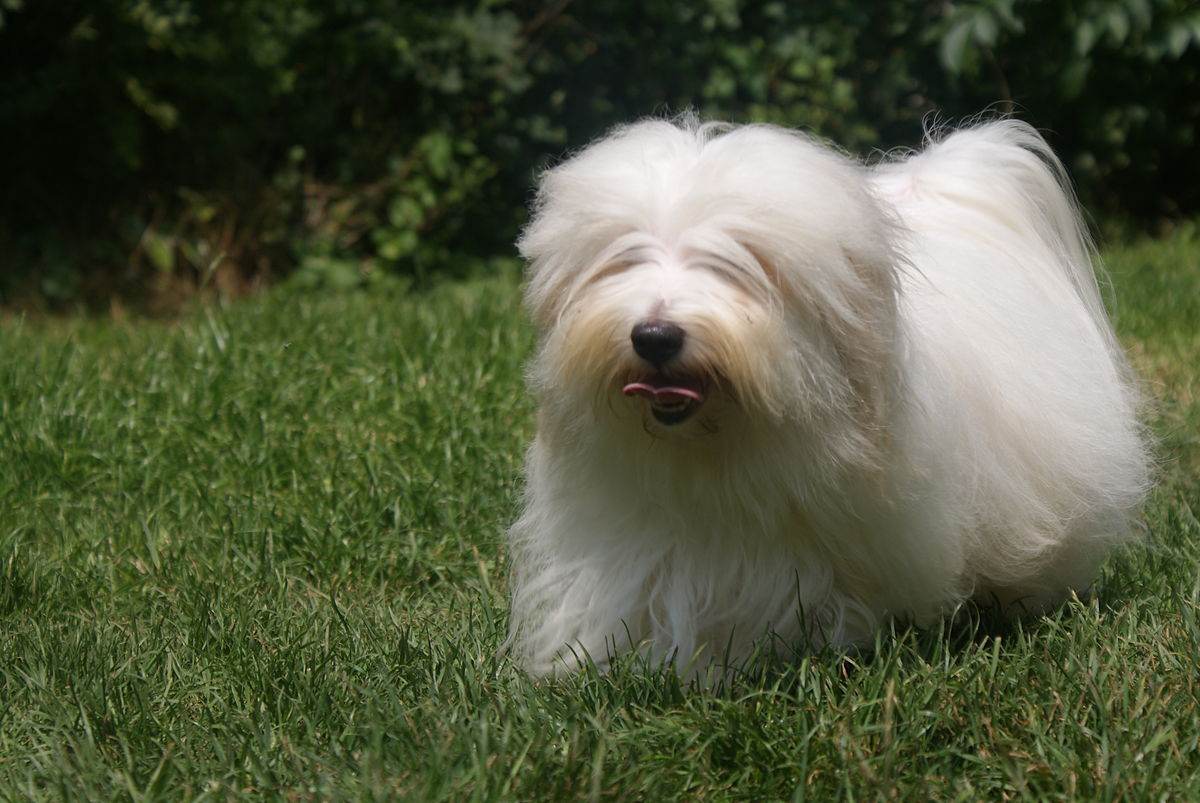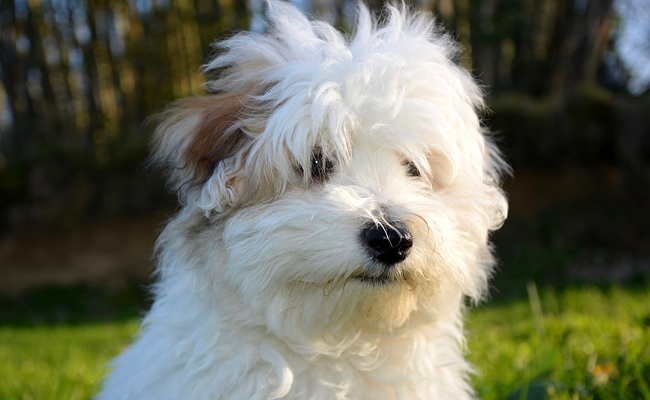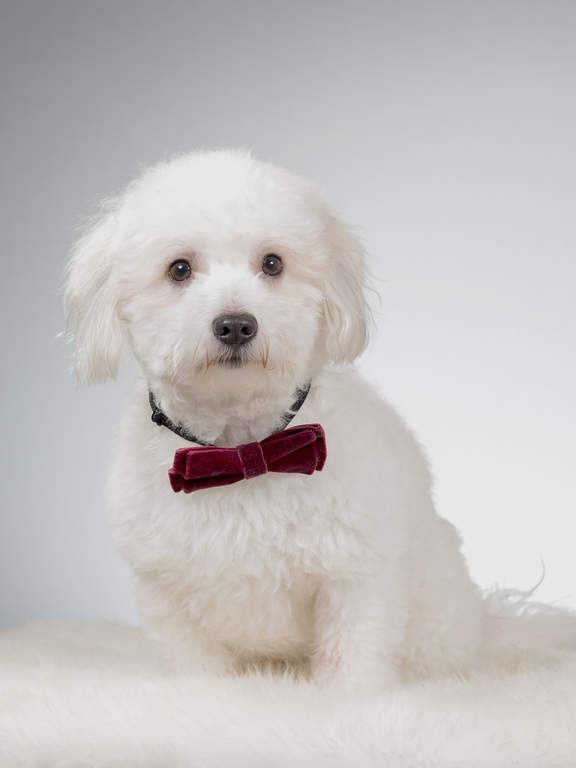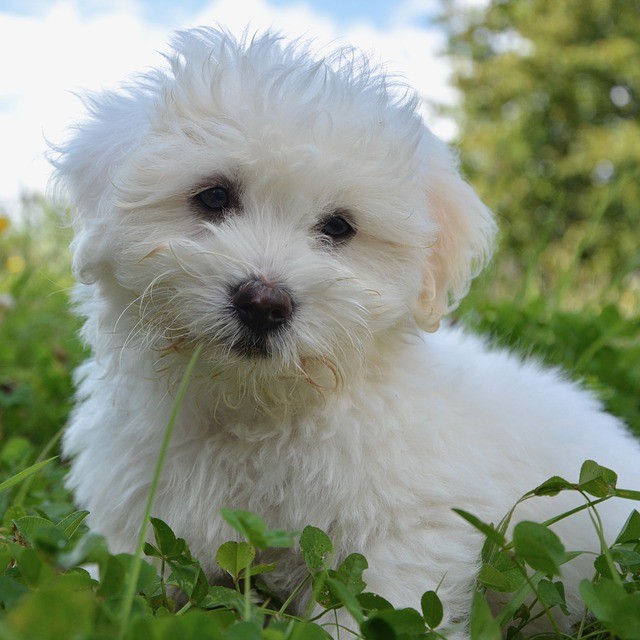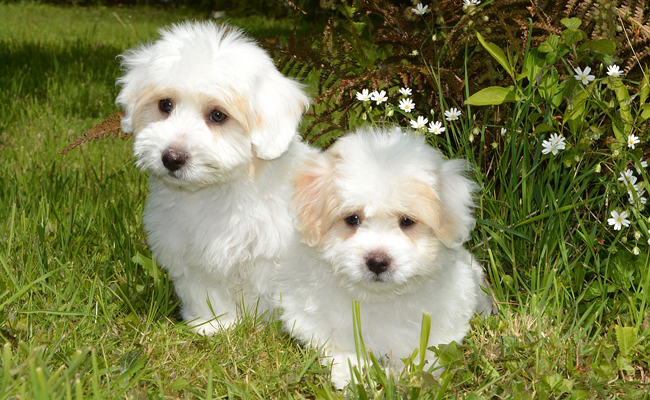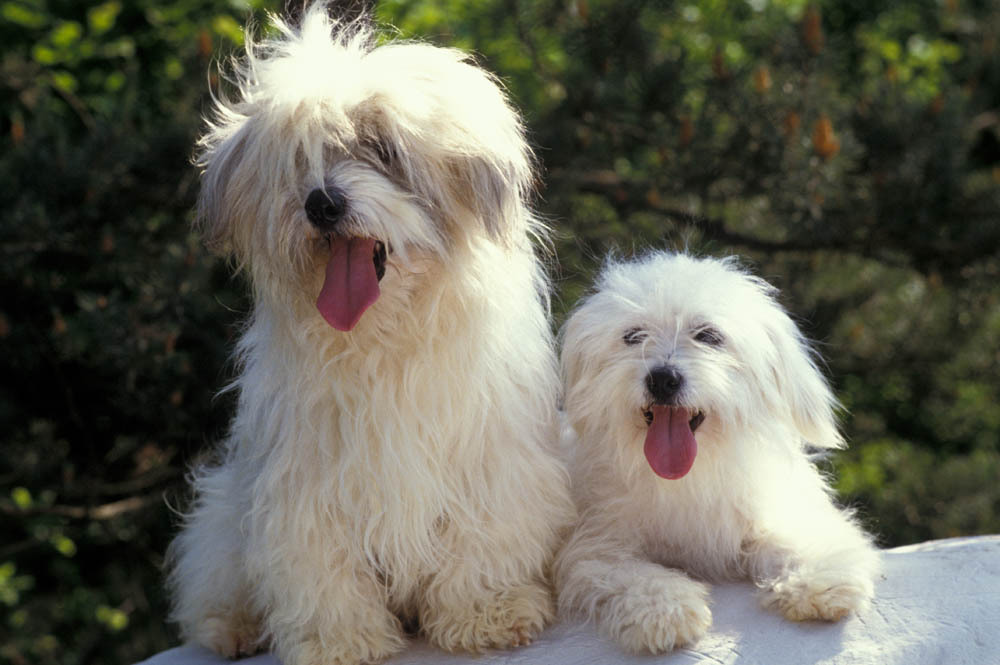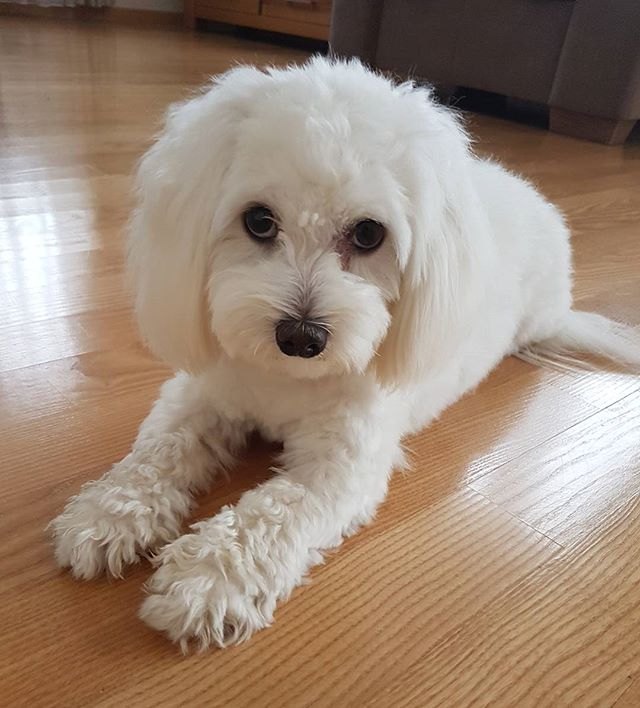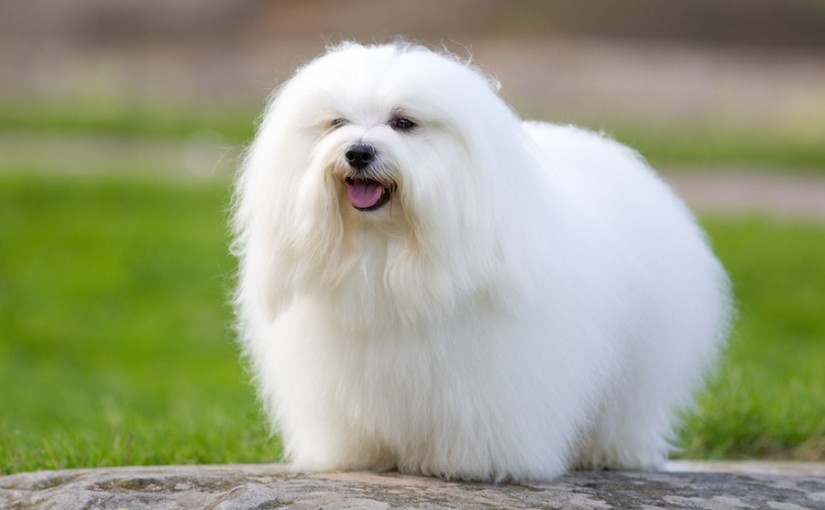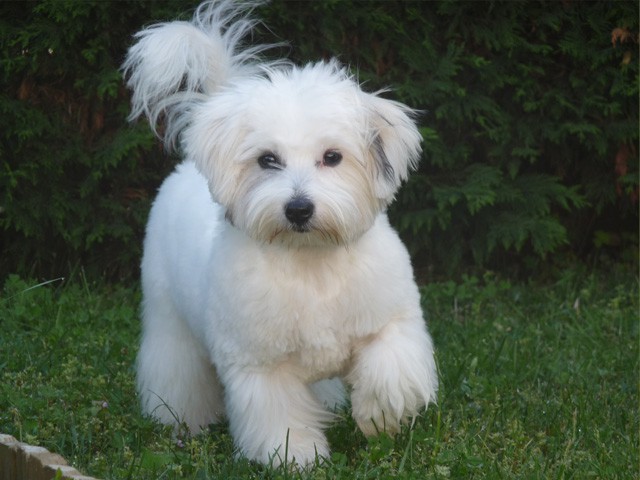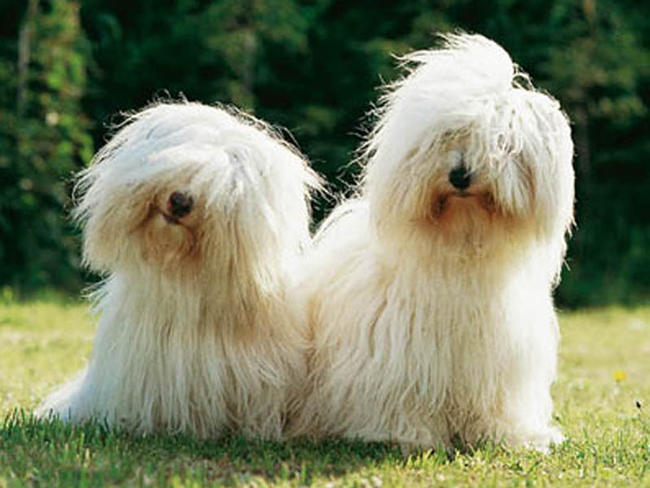 Lifespan
If you want a long-time companion with almost no health issues, Coton De Tulear is the dog for you. They are generally healthy and are much less sensitive compared to other breeds. Serious issues such as eye problems, heart problems, and liver shunts are possible but extremely rare. However, Cotons are prone to allergies, such as grass, fleas and pollen. Allergies are easy to notice before they become a larger issue because the dog will begin to chew and scratch itself. Such behavior should be addressed timely as they could develop bad skin conditions otherwise. Note that these health characteristics are based on responsible breeding, and dogs bought by unreliable breeders have a higher risk for disease. The average lifespan of this charming breed is between 14 and 19 years.
Shedding
Though it has a long cottony coat, Coton De Tulear won't leave hair on your furniture and carpets. The breed does shed, but the hair is trapped in the coat. Regular brushing and grooming is important to keep their hair beautiful. If you're not able to comb every day, the hair will mat quickly, so it'd be best to shorten it in this case. Once or twice per week, check the area around the ears, and cut excess hair to minimize the risk of an ear infection.
Breed Information
Popularity:
2018: #81
2017: #81
2016: #80
2015: #85
Origin:
Madagascar
Breed Group:
Non Sporting (AKC:2014)
Companion (UKC)
Size:
Small
Type:
Purebred
Life span:
14-16 years
Temperament:
Affectionate
Intelligent
Lively
Playful
Trainable
Vocal
Height:
10-12 inches (25-30 cm)
Weight:
12-15 pounds (5.5-7 kg)
Colors:
White
Litter Size:
4-6 puppies
Puppy Price:
Average $2400 - $3000 USD
Breed Characteristics
| | |
| --- | --- |
| Adaptability: | |
| Apartment Friendly: | |
| Cat Friendly: | |
| Child Friendly: | |
| Grooming: | |
| Health Issues: | |
| Intelligence: | |
| Trainability: | |
| Watchdog Ability: | |
Dog names
| Rank | Male | Female |
| --- | --- | --- |
| 1 | Cooper | Molly |
| 2 | Tucker | Bailey |
| 3 | Henry | Pepper |
| 4 | Gus | Lulu |
| 5 | Diesel | Maya |
| 6 | Ollie | Dixie |
| 7 | Beau | Roxie |
| 8 | Rocco | Cookie |
| 9 | Otis | Marley |
| 10 | George | Sandy |
| 11 | Tyson | Scout |
| 12 | Tank | Callie |
| 13 | Gunner | Josie |
| 14 | Prince | Fiona |
| 15 | Mickey | Lucky |
Next » Clumber Spaniel