Bullmastiff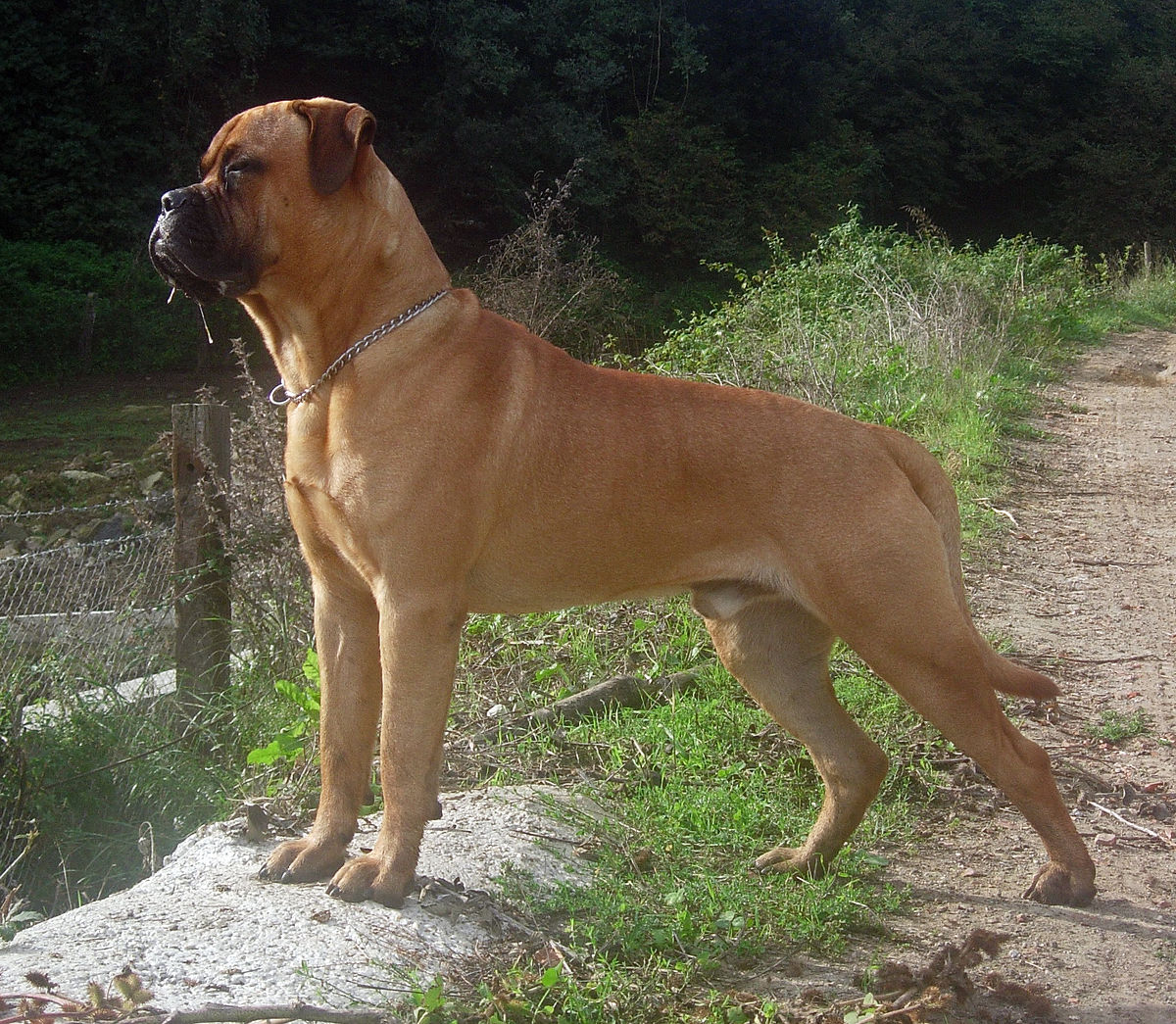 Overview
Bullmastiffs are one of the largest domestic dogs out there. Their size and very solid build often make them look intimidating, but they are actually very affectionate breed. Their coat is short and easy to care for, however, they are droolers.
Background Check
Bullmastiffs, as their breed name suggests were breed crossing Bulldogs and Mastiffs by gamekeepers. Their origins reach back to 1800s when they were introduced as working dogs in Britain. They were mainly used to track down poachers. They were stronger and bigger than bulldogs but less aggressive, which made them perfect for the job. They always lived with gamekeepers family, which is a reason why they are such great family dogs. They were crossbred up until 20th century when they began to be bred as a distinct type.
Breed Characteristics
Thanks to some of the Bulldogs' temperament, they can be a bit standoffish toward strangers - they have just the right amount of temperament. But when it comes to their family, they are as kind and loving as it gets. As such, they do not tolerate being alone well. They are great with kids and above average considering their friendliness towards other dogs.
They better adapt to a cooler climate than a hot one. Thanks to their short coat, the amount of shedding is as minimal as possible. They are very easy to groom. On the other hand, they do have very high drooling potential. When it comes to feeding, it is important to pay some caution as they have a rather high potential for weight gain. Furthermore, their general health is not the best. A Bullmastiff typically lives somewhere between 8-10 years.
Their height is between 24-27 inches and their weight 100-130. They have average exercise needs and their playfulness potential is rather high. However, their energy level is considered to be slightly below average.
When it comes to their intelligence and trainability, they fall into average. They also have an average wanderlust potential. Moreover, they do have a slightly above average tendency to bark. Their prey drive is considered to be average as well as their potential for mouthiness.
Who should own a Bullmastiff?
Bullmastiffs are the best choice for those that have a house with a big yard and would like to have a loving family dog that is also able to protect the house and loved ones. As a breed, they don't have any extra demands, however, their health problems and not very long life span are to be considered as well.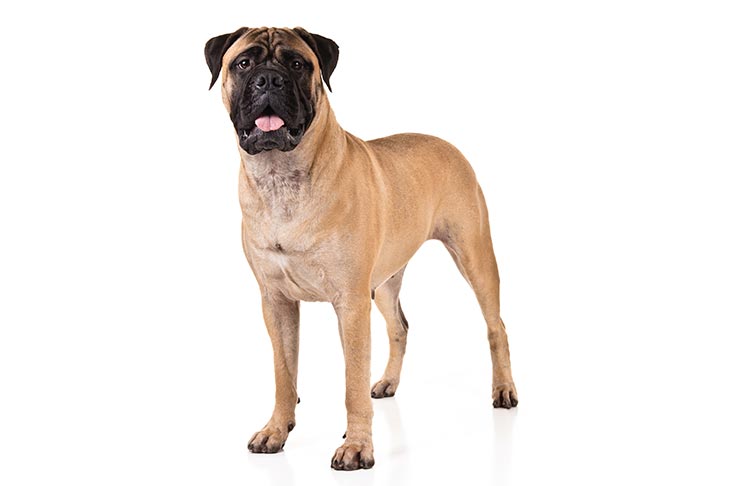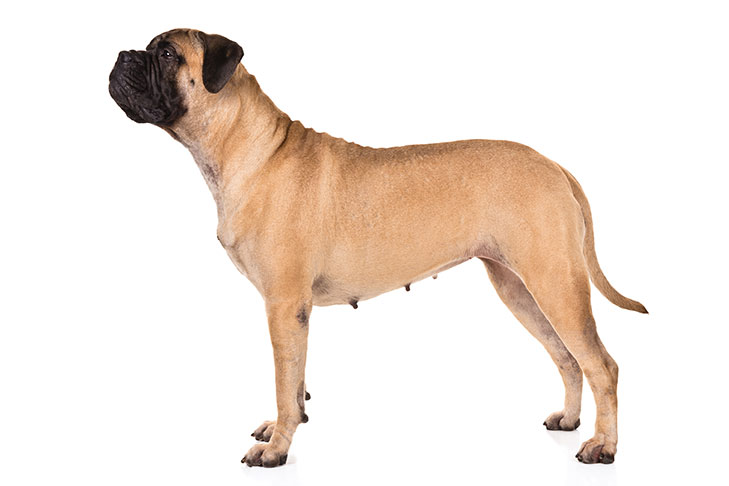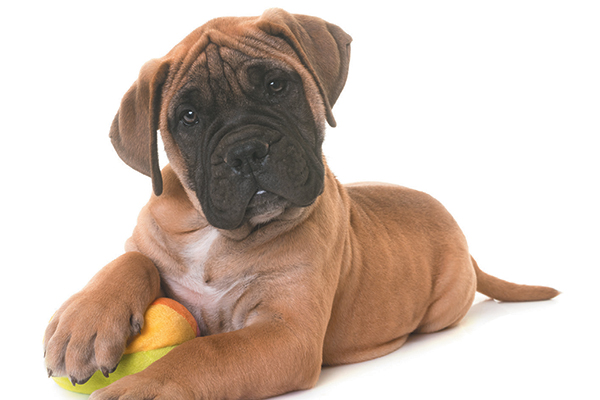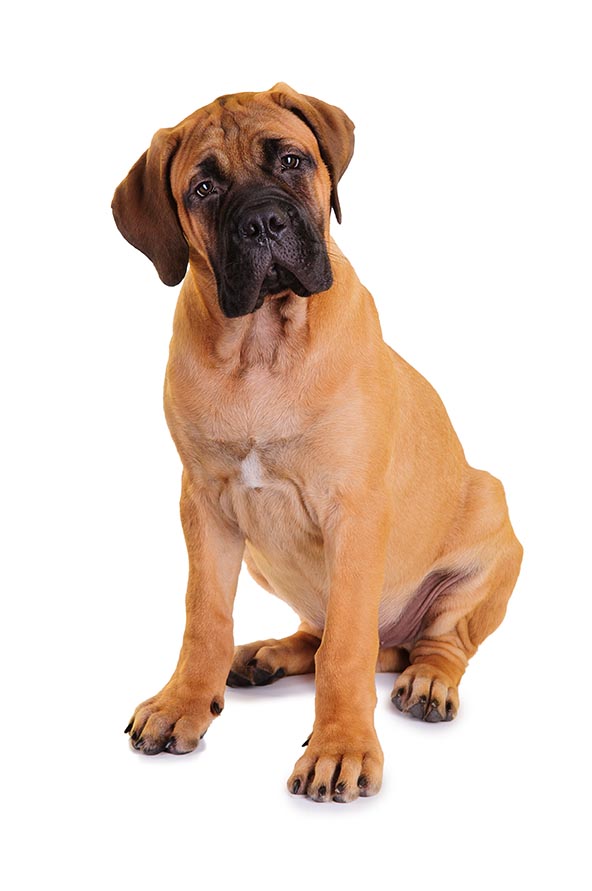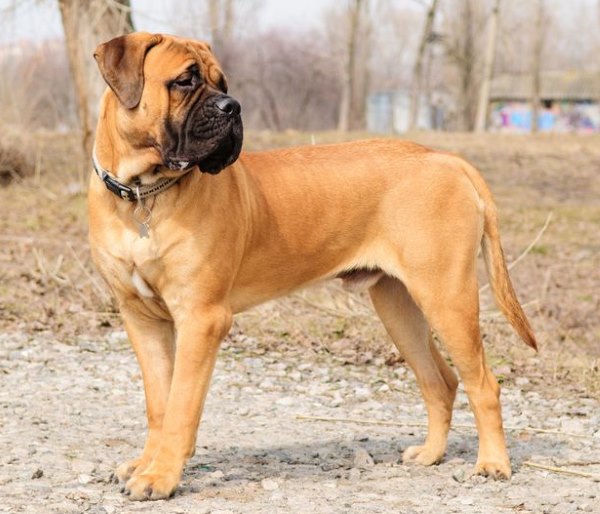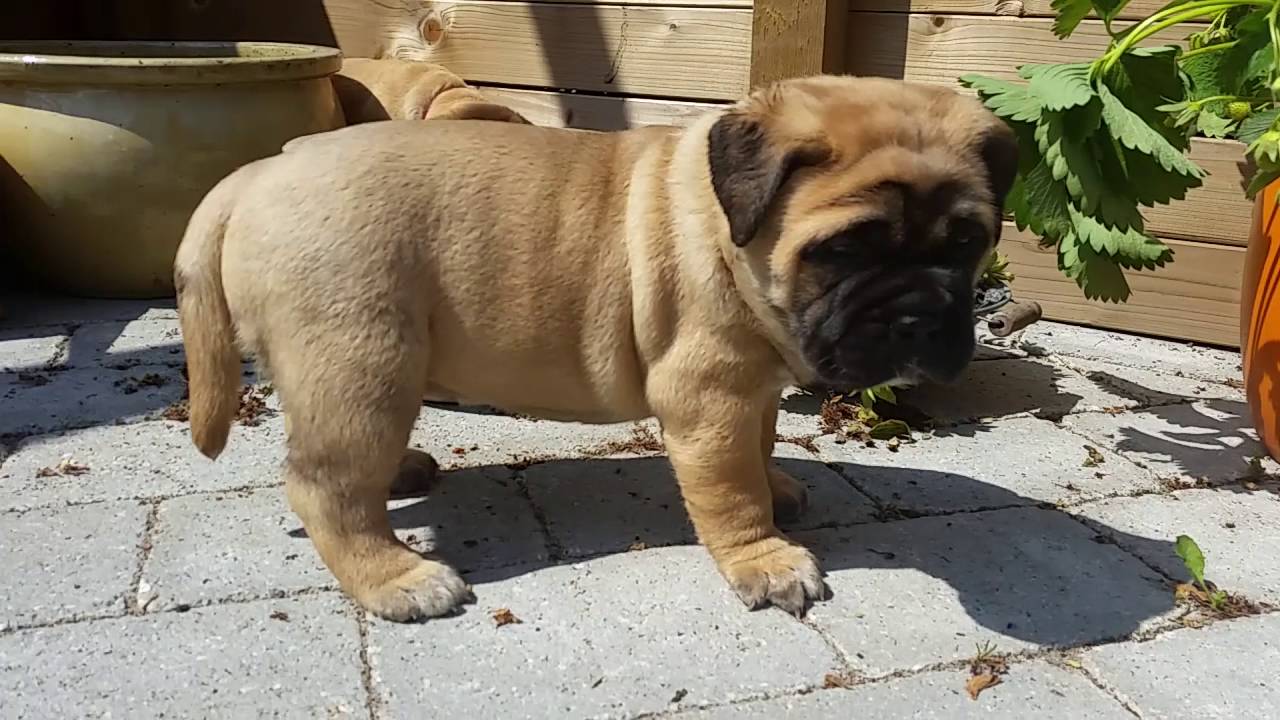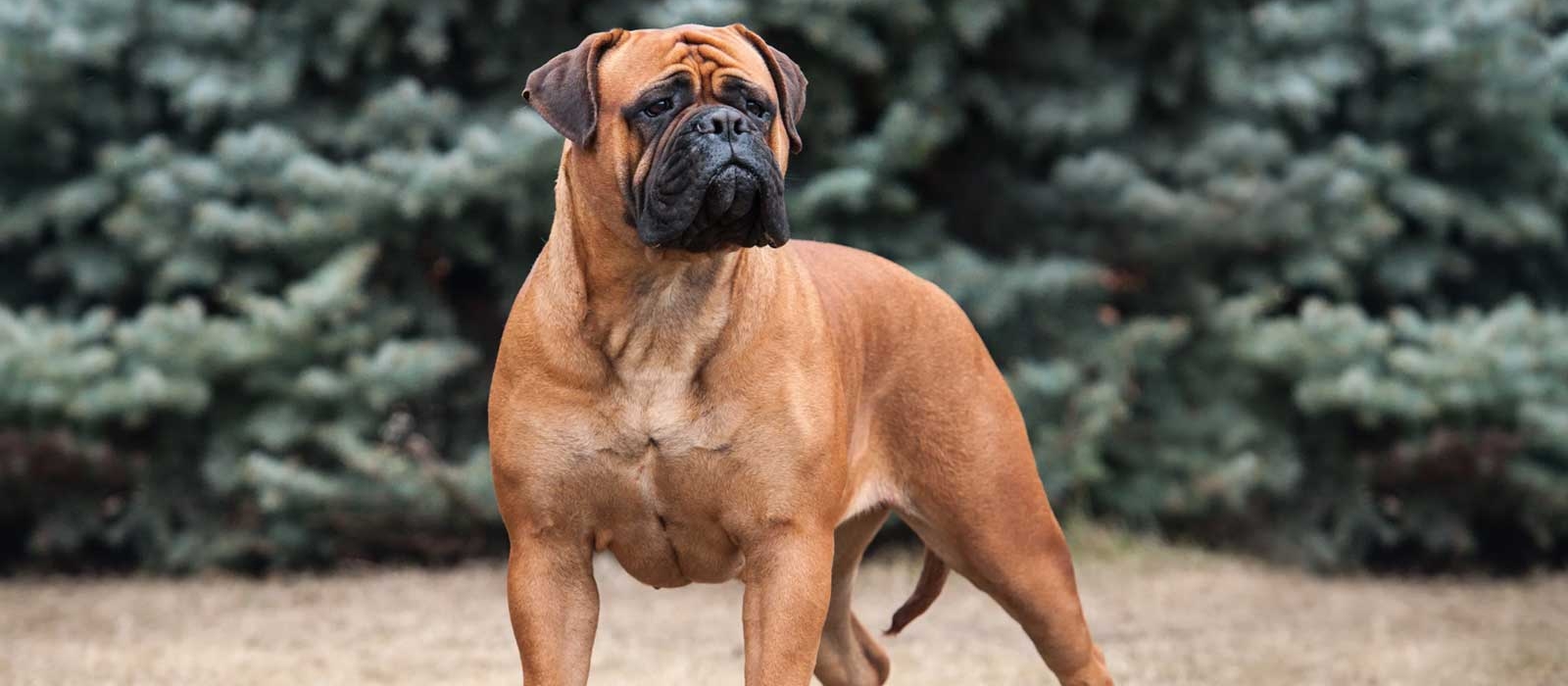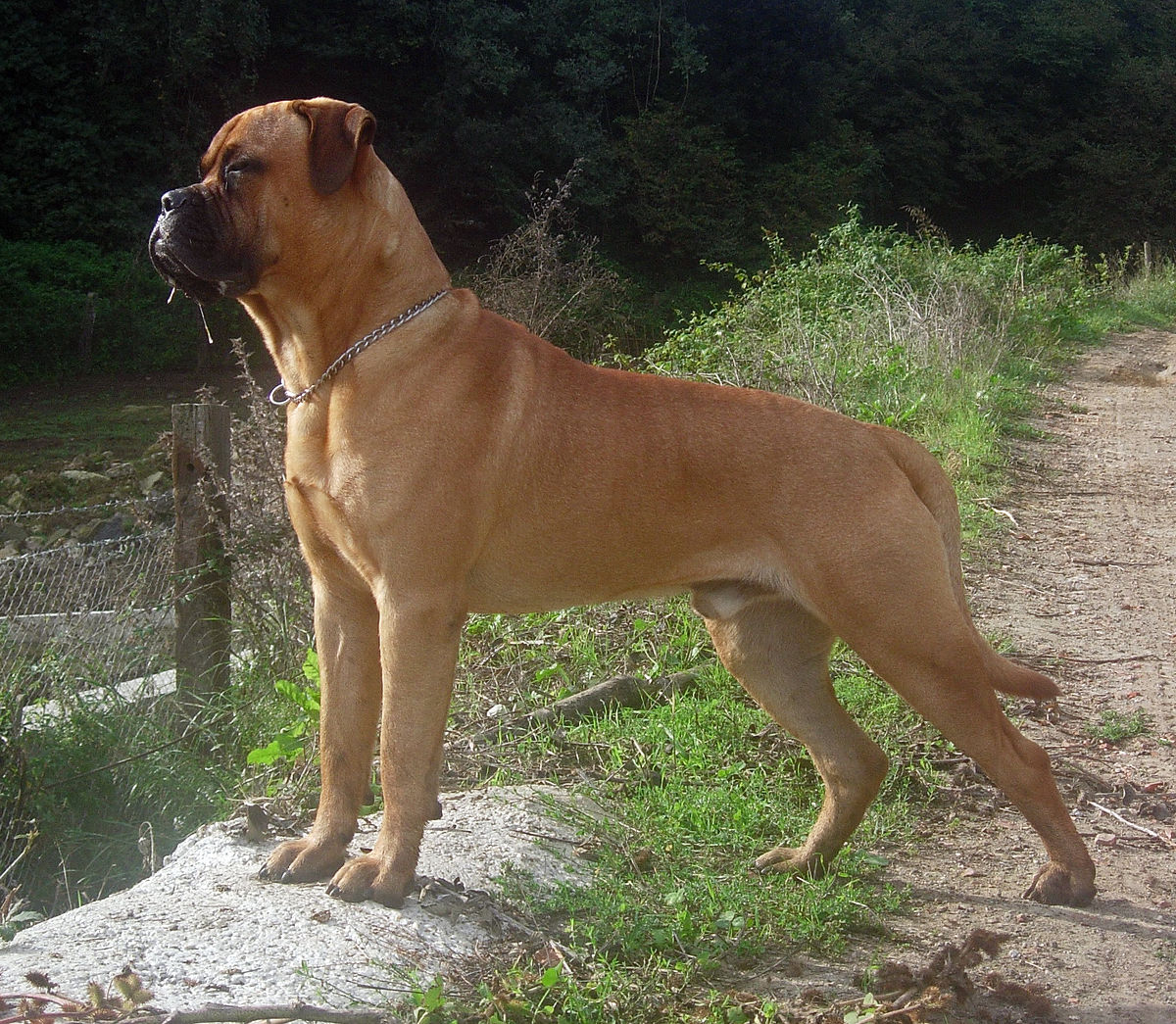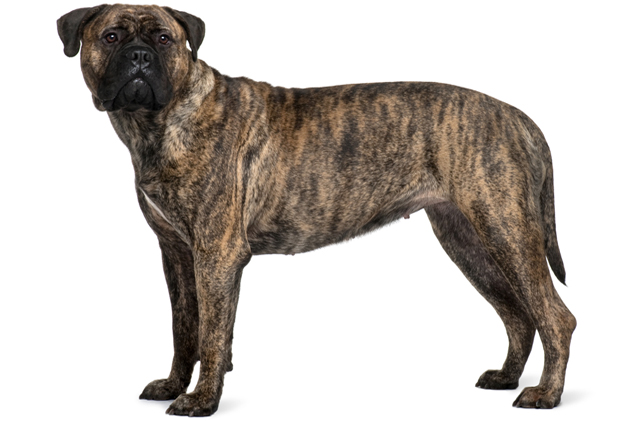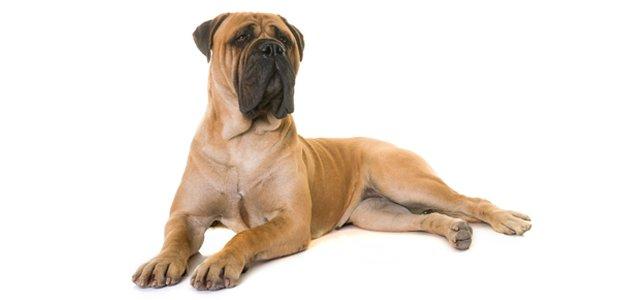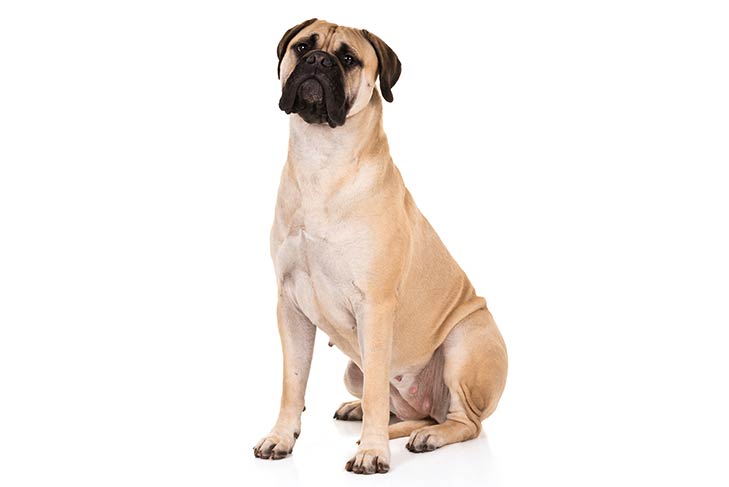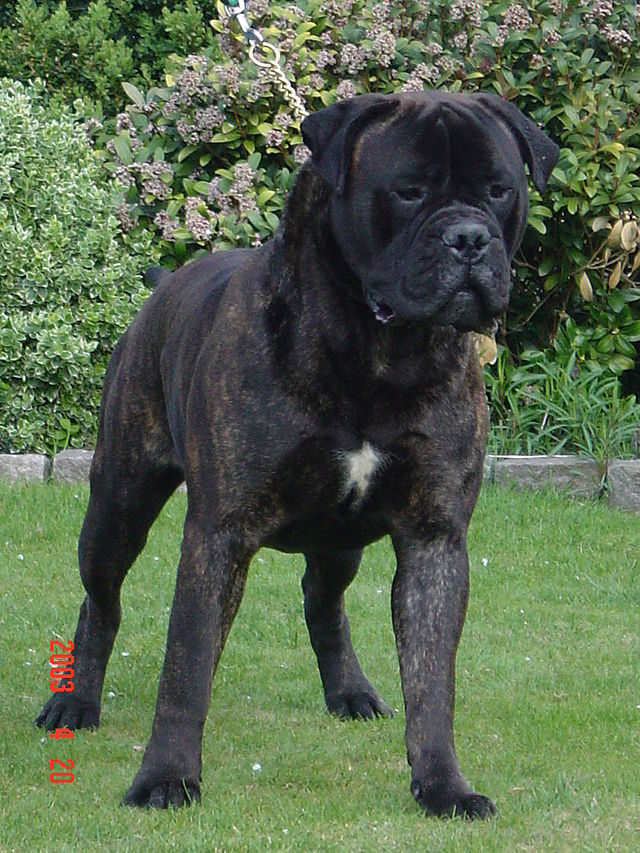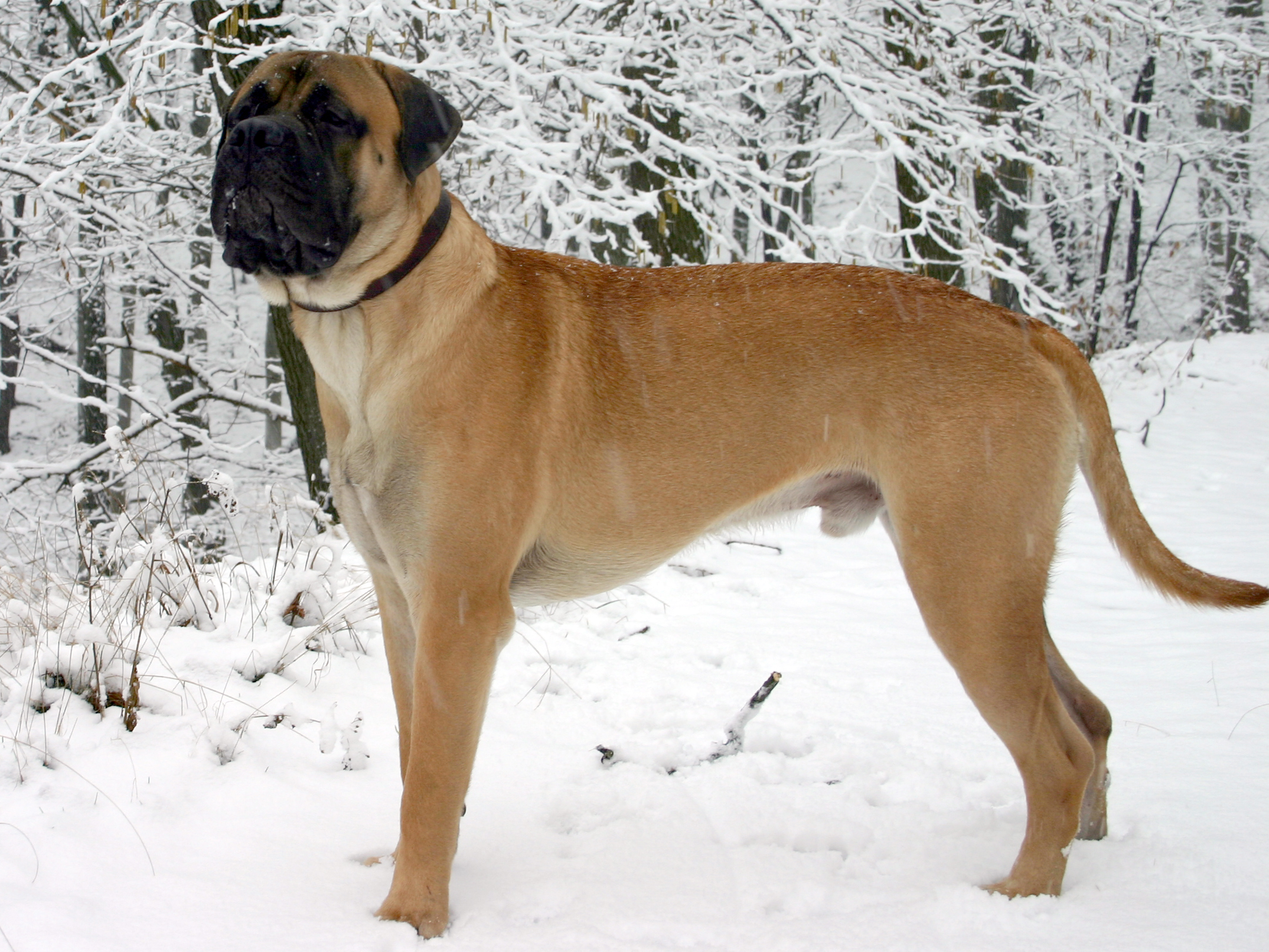 Breed Information
Popularity:
2018: #51
2017: #51
2016: #48
2015: #43
Origin:
United Kingdom
Breed Group:
Working (AKC:1934)
Guardian Dogs (UKC)
Size:
Large
Type:
Purebred
Life span:
8-10 years
Temperament:
Alert
Calm
Courageous
Devoted
Docile
Powerful
Loyal
Protective
Reliable
Height:
Male: 25-27 inches (63–69 cm)
Female: 24-26 inches (61–66 cm)
Weight:
Male: 110-133 pounds (50–60 kg)
Female: 100-120 pounds (45-55 kg)
Colors:
Fawn
Fawn Brindle
Red
Red Brindle
Red Fawn
Red Fawn Brindle
Litter Size:
4-13 puppies, average 8
Puppy Price:
Average $1200 - $1500 USD
Breed Characteristics
| | |
| --- | --- |
| Adaptability: | |
| Apartment Friendly: | |
| Cat Friendly: | |
| Child Friendly: | |
| Grooming: | |
| Health Issues: | |
| Intelligence: | |
| Trainability: | |
| Watchdog Ability: | |
Dog names
| Rank | Male | Female |
| --- | --- | --- |
| 1 | Bentley | Roxy |
| 2 | Buster | Gracie |
| 3 | Henry | Pepper |
| 4 | Sam | Annie |
| 5 | Ollie | Dixie |
| 6 | Blue | Missie |
| 7 | Tank | Callie |
| 8 | Thor | Winnie |
| 9 | Luke | Hazel |
| 10 | Koda | Cleo |
| 11 | Frankie | Baby |
| 12 | Copper | Cocoa |
| 13 | Coco | Lacey |
| 14 | Kobe | Grace |
| 15 | Brady | Penelope |
Next » Bull Terrier