Bohemian Shepherd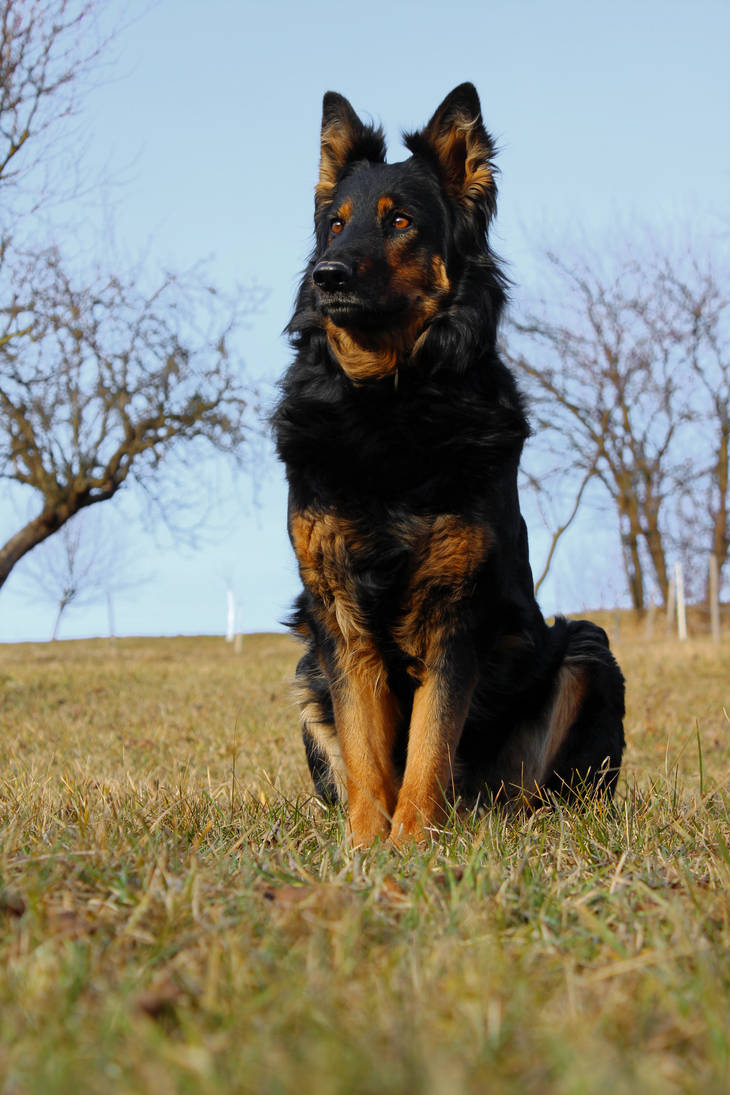 Overview
The Bohemian Shepherd is an old herding dog breed that has been known for centuries and might be the ancestor of the modern German Shepherd. It is an excellent guard, as well as a loyal companion and a loving friend.

The Bohemian Shepherd is one of the oldest Czech breeds. These dogs have been used as herding dogs, watchdogs and even hunting dogs since the 13th century. After World War II the breed was on the verge of extinction, but many attempts were made to preserve it and eventually it was restored by Jan Findeiss and Willem Kurtz. Today it is known all over the world.

The Bohemian Shepherd is a medium-sized dog that is often confused with the German Shepherd. Their coat is long and harsh. The color is usually black with some tan markings. Some dogs can also have white markings on the chest. The height is usually 19-23 inches for males and 18-21 inches for females. An average Bohemian Shepherd weighs around 39-55 lbs.
Temperament
The Bohemian Shepherd is considered one of the best working dog breeds. They are watchful but don't bark unnecessarily, which makes them great guarding dogs.

They have playful temperaments which are happy and loving. These dogs are very loyal to their families and love spending time with their owners. Like all working breeds, they require a lot of training to achieve their true potential but training them doesn't require too much effort as these dogs are exceptionally quick and eager learners.

A true guarding dog, the Bohemian Shepherd may be cautious with strangers, but quickly adapts to new people.

Because of their natural calmness and non-aggressive temperament, the breed happily plays with children and gets along with other animals in the house. It's an obedient and active dog that has a lot of energy and can be a great companion to someone who has an active lifestyle.
Lifespan
The lifespan of the Bohemian Shepherd is around 10-13 years. The breed generally has excellent health, however, it might be susceptible to certain hereditary conditions such as eyelid diseases. It also has a tendency to develop Hip dysplasia, Elbow dysplasia, Entropion, Ectropion, etc.
Shedding
Like the majority of breeds with rich coats, the Bohemian Shepherd needs regular grooming to remove tangles, mats, and dirt. Extra brushing (once a day is enough) might be required during seasonal shedding in the summer. It is also important to use quality dog shampoo to prevent skin dryness.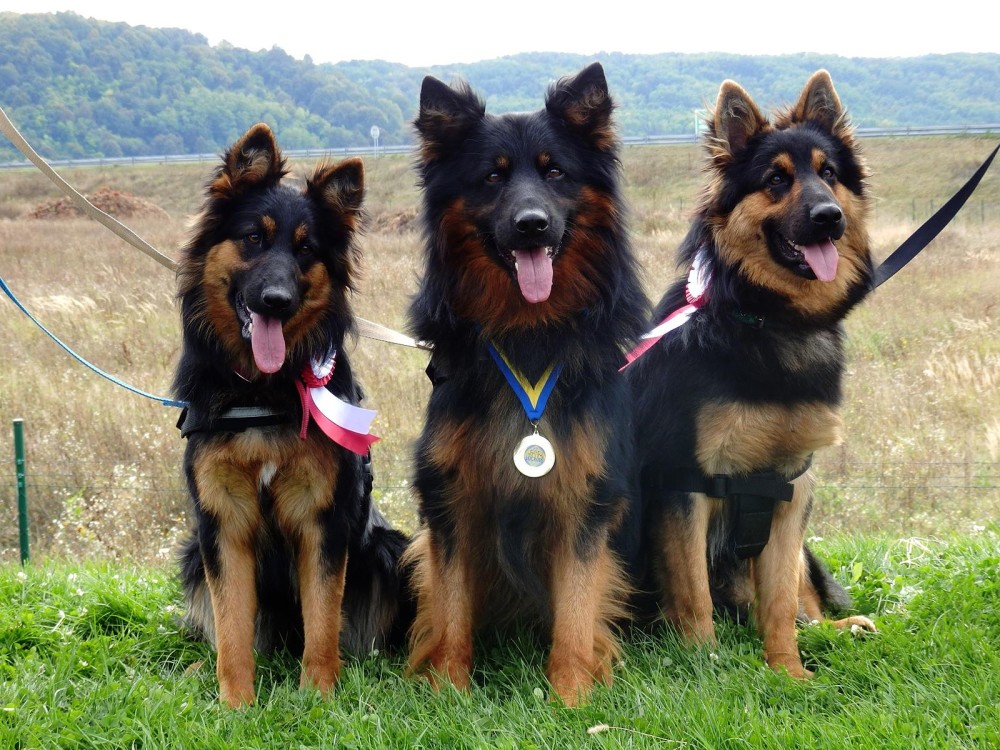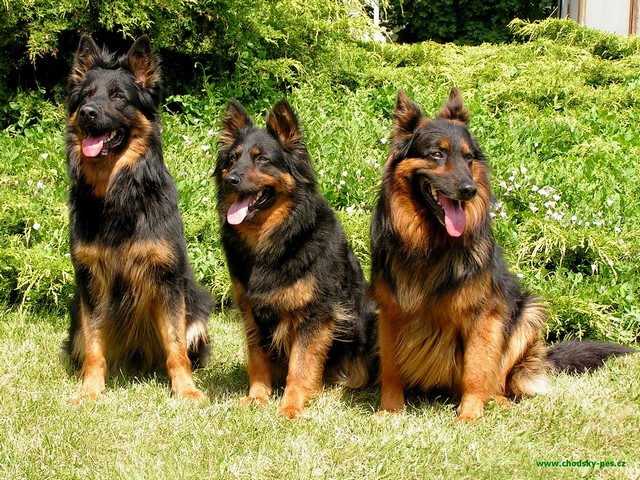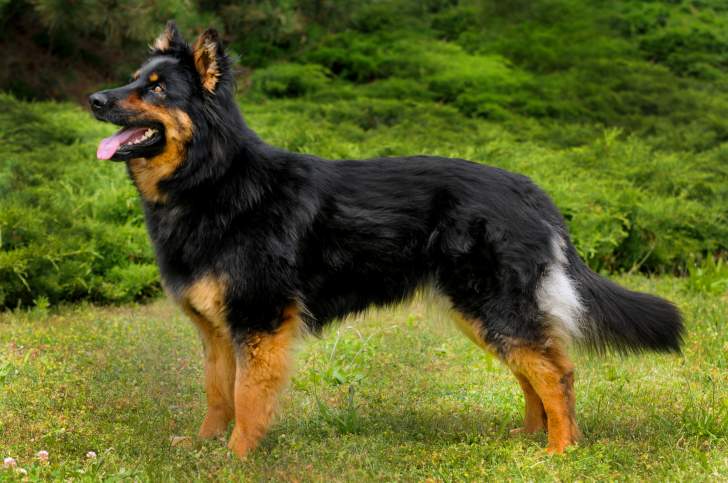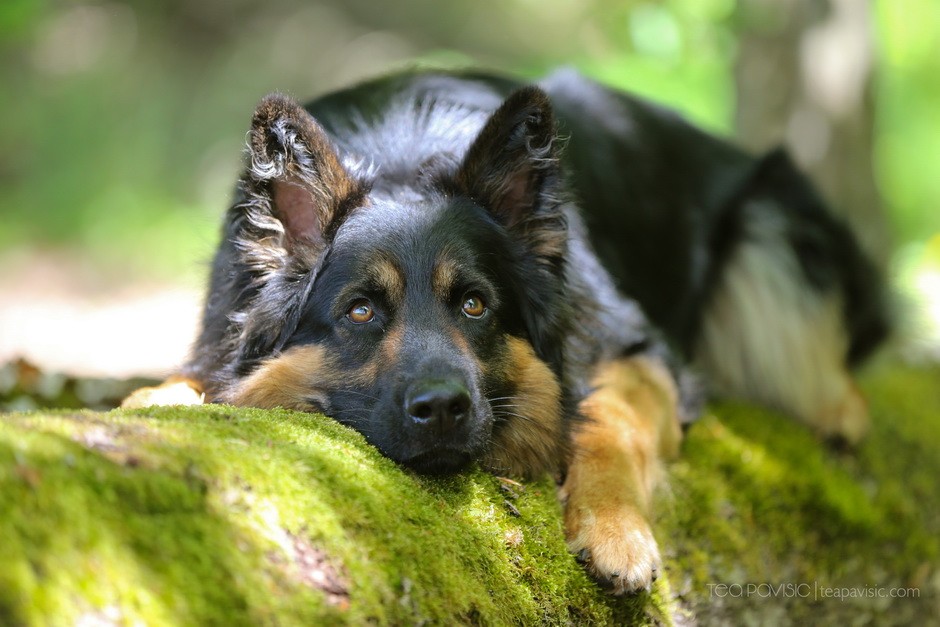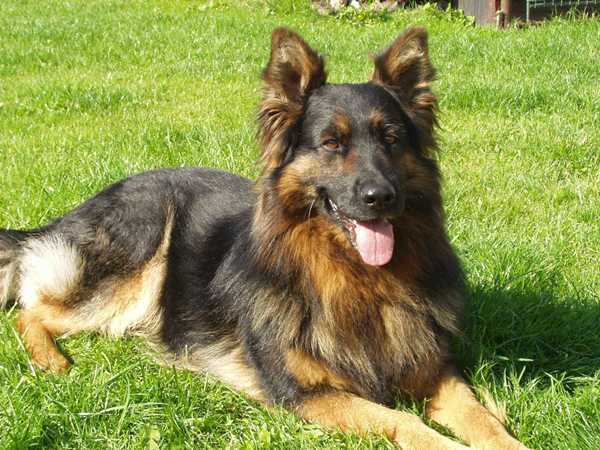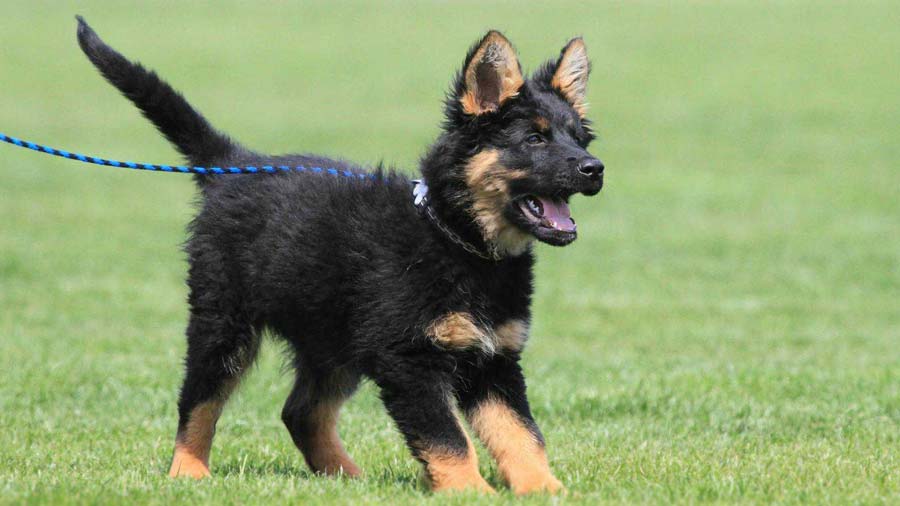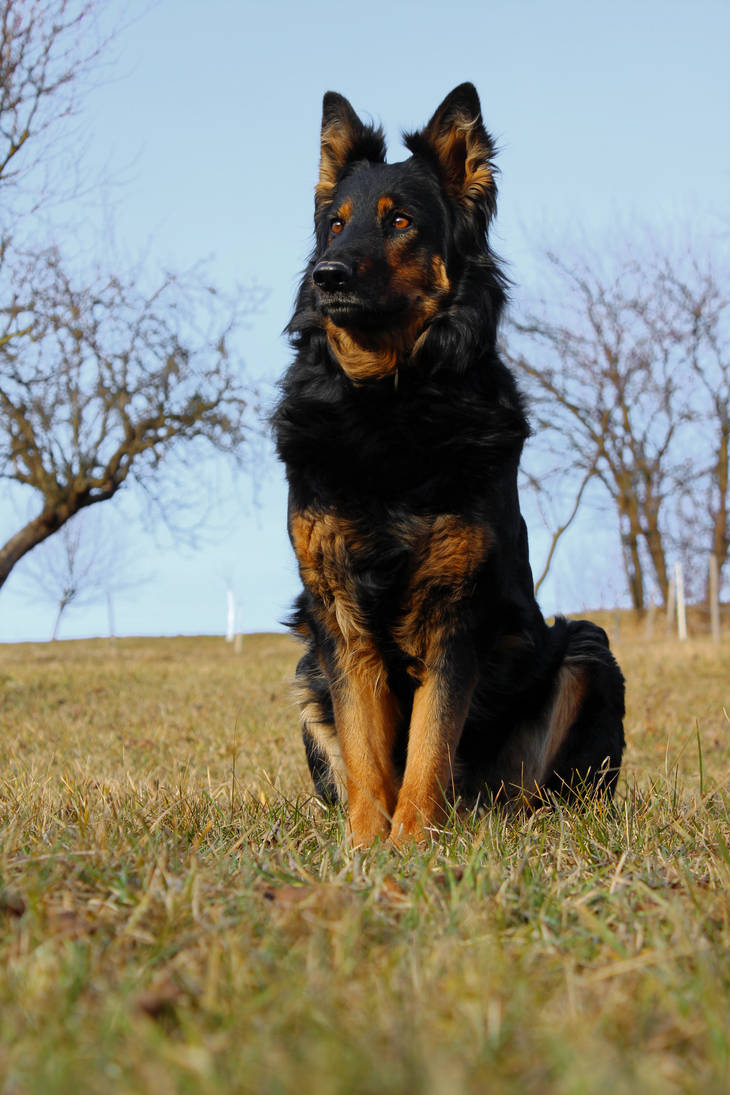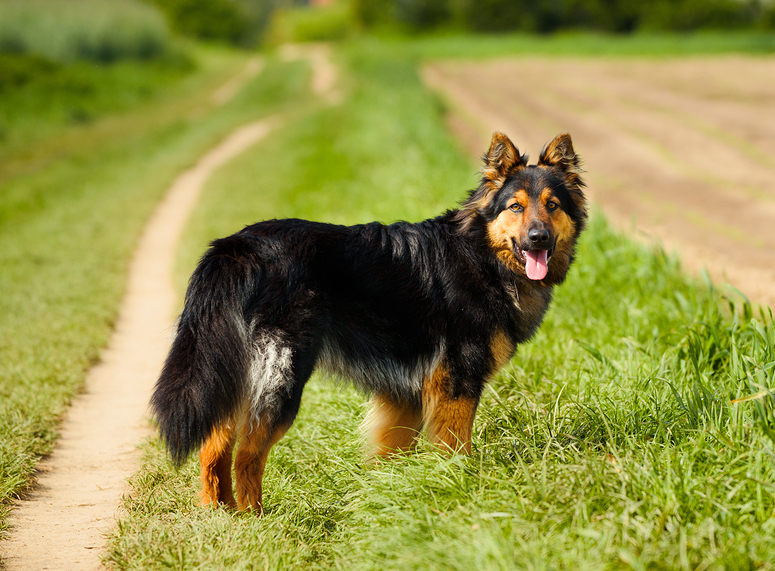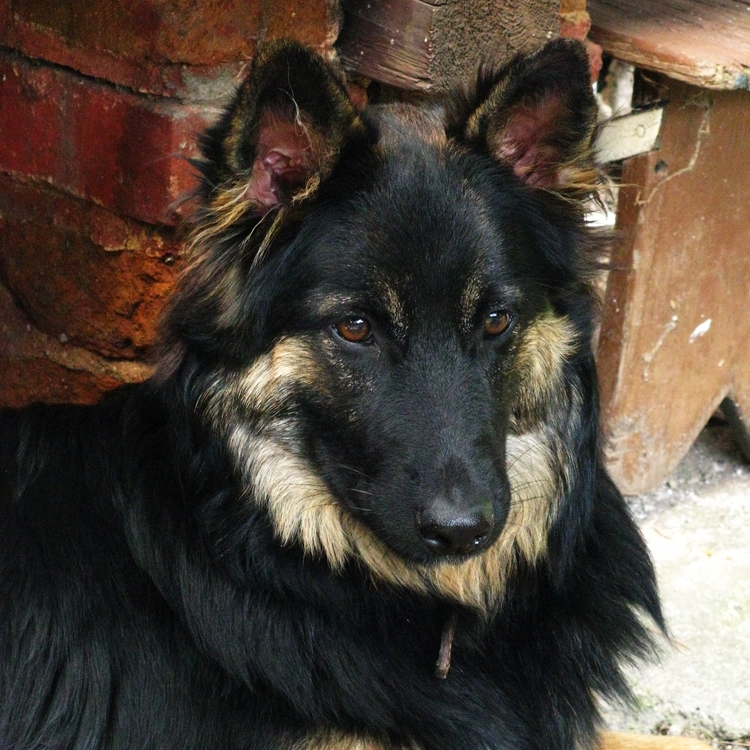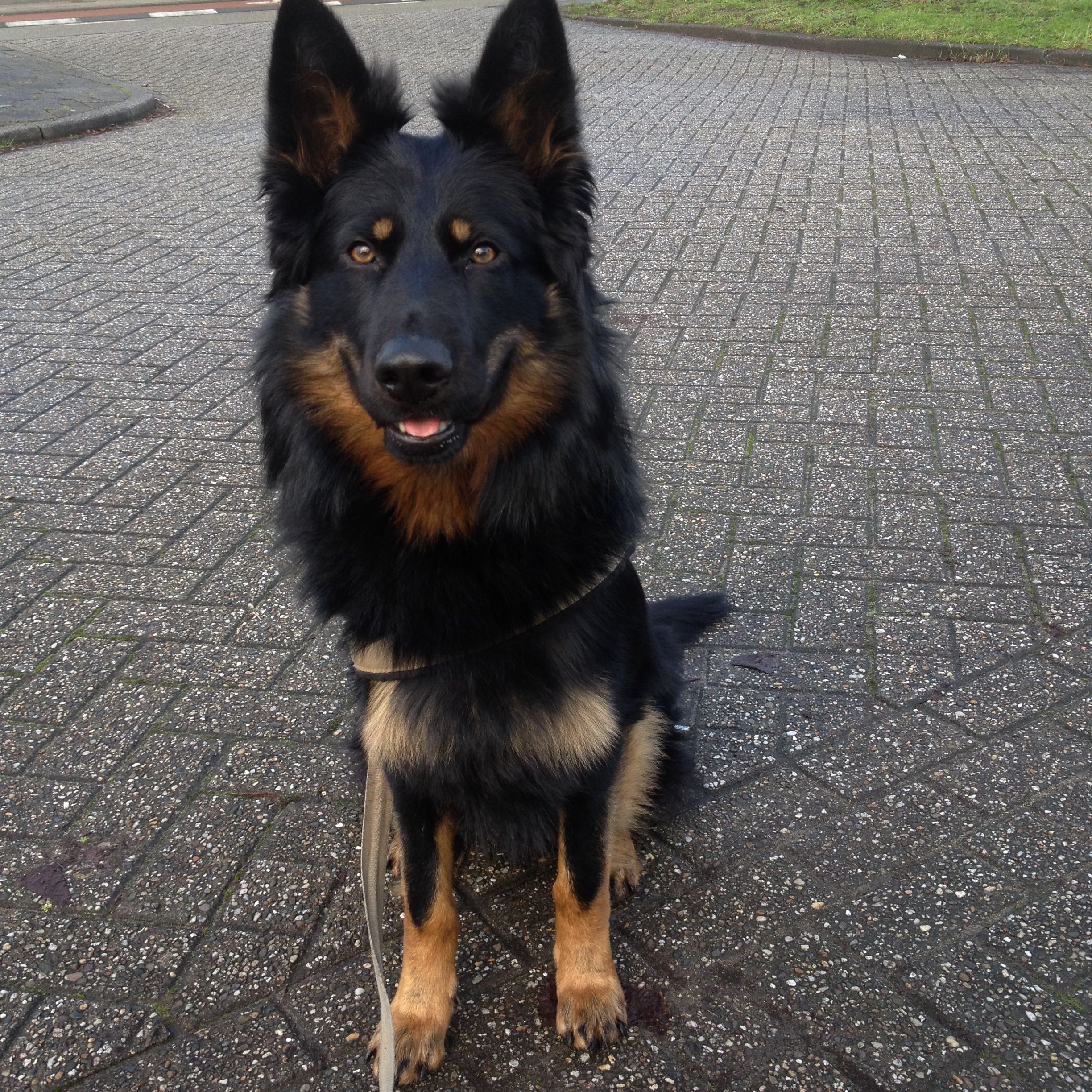 Breed Information
Popularity:
#
Origin:
Czech Republic
Breed Group:
Unknown
Size:
Medium
Type:
Purebred
Life span:
10-13 years
Temperament:
Active
Courageous
Intelligent
Stable
Trainable
Height:
19-22 inches (48-56 cm)
Weight:
33-55 pounds (16-25 kg)
Colors:
Black and Tan
Litter Size:
4-6 puppies
Puppy Price:
Average $700 - $900 USD
Breed Characteristics
| | |
| --- | --- |
| Adaptability: | |
| Apartment Friendly: | |
| Cat Friendly: | |
| Child Friendly: | |
| Grooming: | |
| Health Issues: | |
| Intelligence: | |
| Trainability: | |
| Watchdog Ability: | |
Dog names
| Rank | Male | Female |
| --- | --- | --- |
| 1 | Toby | Maggie |
| 2 | Riley | Stella |
| 3 | Sam | Annie |
| 4 | Bandit | Riley |
| 5 | Jasper | Olive |
| 6 | Rocco | Cookie |
| 7 | Scout | Honey |
| 8 | George | Sandy |
| 9 | Tyson | Scout |
| 10 | Hunter | Willow |
| 11 | Ziggy | Jasmine |
| 12 | Joey | Athena |
| 13 | Peanut | Trixie |
| 14 | Samson | Mocha |
| 15 | Rufus | Sydney |
Next » Bouvier des Ardennes